After another performance featuring the wild, wonderful and a well-taken goal against Ajax, the Darwin Nunez roller coaster continues apace…
PATIENCE is a rarity in football, but even more so when you arrive as a big-money signing.
The media is quick to judge, some supporters become sceptical if the ground isn't immediately hit and rival fans are always first in line to mock.
In Darwin Nunez's case, it has felt as though there are some circles desperate to label him a flop. That Erling Haaland has arrived to the Premier League and delivered with such prolific efficiency has only exacerbated the issue. While one makes you question whether he is really human, the other remains a player still finding his way.
You could make a similar case for the clubs they belong to, too.
Last night, Darwin Nunez and Liverpool themselves were hot and cold and everything in between, but ultimately both walk away after a job well done. The Reds started sluggishly as they have done countless times this season and the system is a puzzle in itself that needs to be solved.
But for Trent Alexander-Arnold's goal-saving block things may have been very different on the night, but as such it ignites us into life. No longer mere spectators in the game, the tide turns in our direction and from there it never slips.
It is a game containing errors and missed opportunities, yet one where we ensure our place in the knockout stages with a game to spare. That in itself, particularly in a campaign of such inconsistency, is no mean feat.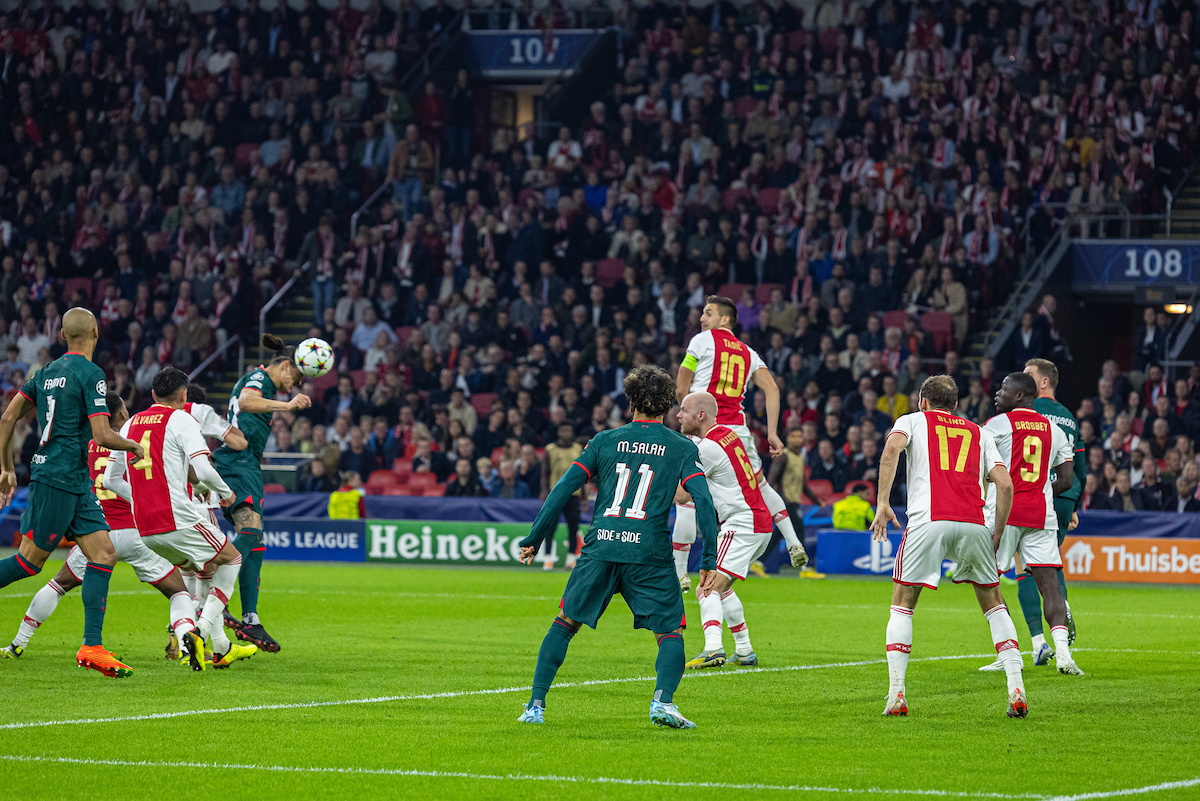 In many ways, last night mimicked Nunez's journey at Liverpool to date. It's no secret he has endured a pretty mixed bag.
There have been times where he has frustrated even the most patient of supporters; lashing out and getting a needless red card against Crystal Palace and shooting instead of passing against Manchester City, squandering a three-on-one in the process.
But he has also shown glimpses of why Liverpool signed him; the header against City in the Community Shield, the sumptuous backheel against Fulham, the instinctive first-time finish against Rangers.
Against West Ham, he scores the all-important goal. It was a moment and a game that belonged to Darwin Nunez; a player who simply cannot be kept out of the action with bags and bags of undeniable potential.
He is compelling in the extreme, like when you take your kid to the playground and daren't take your eyes off them. It isn't always pretty, nor is he always right in the decisions he makes, but he is an agent of chaos capable of disrupting any defence.
Raw? Definitely. But box office, whichever way you slice it.
Last night he misses a sitter, but his performance is summarised best by his response. Plenty of players would've dwelled on their mistakes and dropped their heads, but Darwin keeps plugging away and gets his reward. It is as powerful and precise a header as you'll see and the manager's bear hug at full time was evidence of his approval.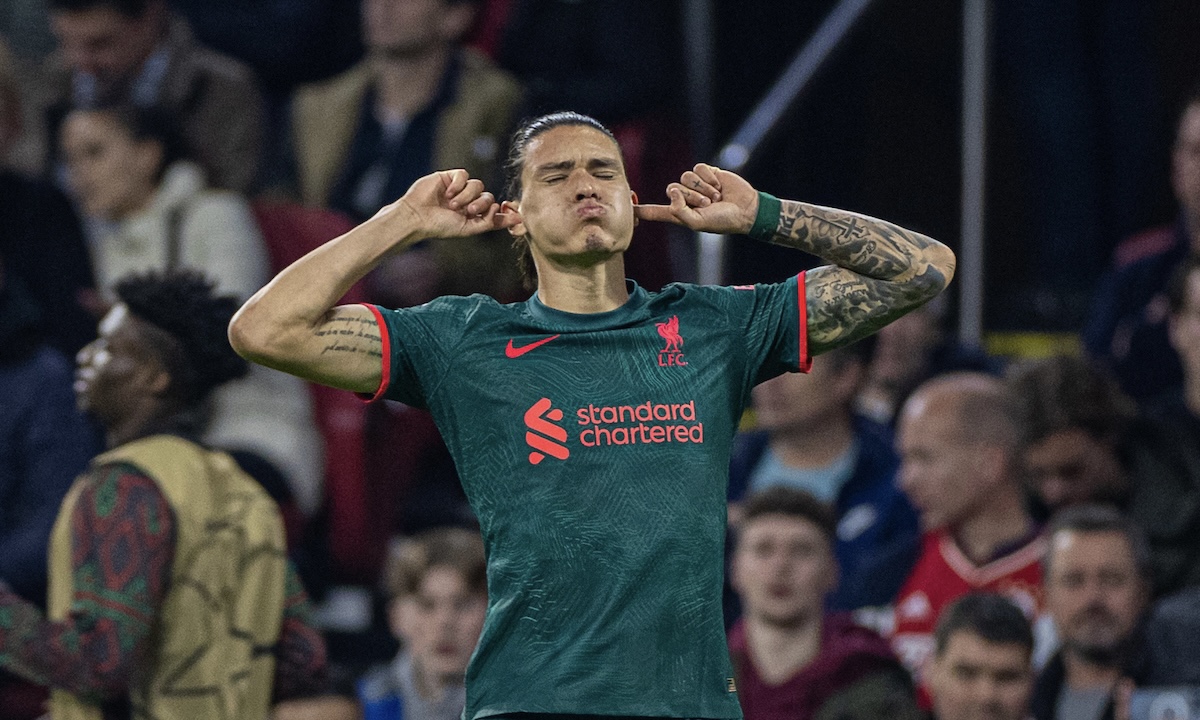 He has taken time to adapt to Liverpool just as Liverpool have taken time to adapt to him, but with six goals and one assist in seven starts, things look as though they're very much on the way up.
The 23-year-old's movement and awareness to get into goalscoring positions are potent tools, and there is an unpredictability in him that makes him unique to the attack. With Diogo Jota and Luis Diaz set for a sustained period on the sidelines, you suspect The Reds will need a little more of that.
There remains some teething issues, but last night was another important step in the right direction. Liverpool haven't had a player like him for some time and once he can polish off the last few areas, there's a sense he could be the real deal in red.
For now, embrace the chaos. It is as frustrating as it is exhilarating, and it is exactly what makes us all feel alive.
Wherever we are, whatever challenges we face, these lads always save their best for Europe.
Onto the knockout stages, Reds. There will be plenty of teams fearing facing them.
---
"We are finding ways, as It was such a big change from Mane to Nunez and particularly when you lose Diaz and Jota. You have to adapt and Liverpool feel like they can…"

🎥 Post Match Pint

1️⃣ Download our app
2️⃣ Enjoy FREE tokens
3️⃣ Watch

📱👉https://t.co/yTcwWTZN7t👈📱 pic.twitter.com/Nl16dpSNPU

— The Anfield Wrap (@TheAnfieldWrap) October 27, 2022
Recent Posts: