Liverpool's break from play is dull and frustrating, but a rest and recharge may benefit players and supporters alike…
NO football.
To be honest, I'm struggling with it.
I couldn't get to the Ajax game, night games are tricky from where I live (I got home from the Palace game at dawn) and I missed the 9-0 because I was foolishly doing the Three Peaks (never underestimate Scafell Pike. It's a bastard in the heat) so haven't been to a game since Old Trafford. Yeah, exactly.
I don't know how people do it. Waking up on Saturday morning must come with a diabolical emptiness. It's harder for the Red who thought we had a game on. Leaving work on Friday and finding that the one event you've anchored your entire weekend to has disappeared.
And this was a three day weekend. An extra day to contemplate nothing.
I wonder what the players do. Obviously they'd tell you that they just eat right, train and rest as normal, but if they're anything like me they'd be climbing the walls.
I play on Friday nights. Nothing too elaborate but I look forward to it throughout the week. Our game was called off last week and in my disappointment I felt all my energies dissipate around me like a deflating balloon. Imagine being an elite athlete at the top of your game and being told that the thing you've been working towards has been postponed. I mean, we all like to have a week off but that's got to get to you.
Of course, it might be a good thing. The lads look leggy to say the least so a few extra hours in bed might be an advantage. Muscles need rest to work well and given that the Reds will be playing twice a week till the New Year this might play into our hands.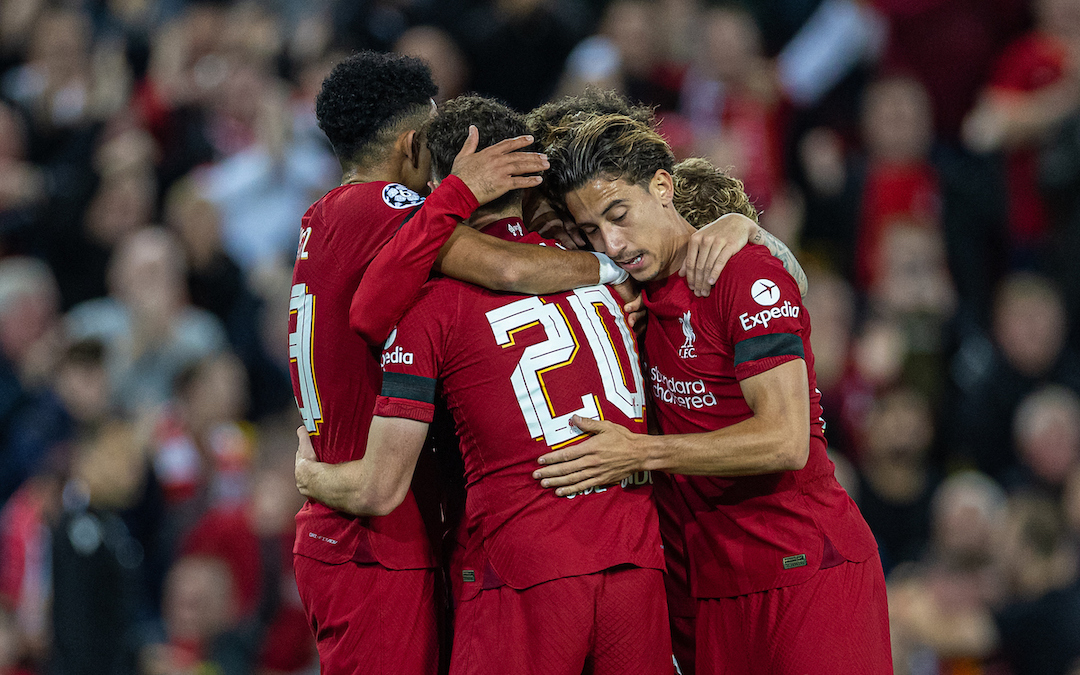 Sure, there's the international games coming up, but that's very much the garlic bread starter to the main meal. Liverpool's games are far more important.
We've got to get through the whole of September before the Reds take to the pitch. 11 whole days. 11! It might as well be a century.
Yeah, there's value to it too. At least Thiago Alcantara will have a rest. Jordan Henderson has been recalled for the England squad, though I doubt he'll play. Therefore, his hamstring should be much better before Potterless Brighton come to Anfield. More than that though, it will allow the squad to rest mentally.
We're often reminded that footballers are human beings and react to criticism in the same way we do. Liverpool do my head on at times so God knows what playing for them feels like.
Think about it, you've had a bad game and 10 minutes into the next game, the one where you've told yourself that this is where you turn it all around, you go a goal down and can't pass a ball five yards. Then you've got to get through another bleak game and another week of reset and worry before hoping for a better start next time.
There'll be 24 days between Ajax and Brighton. Twenty four whole days to not worry about what's to come. Twenty four days to put their minds on holiday.
(Yeah, I know. England, but, y'know. That's England.)
That's a long time to release the pressure valve of expectation.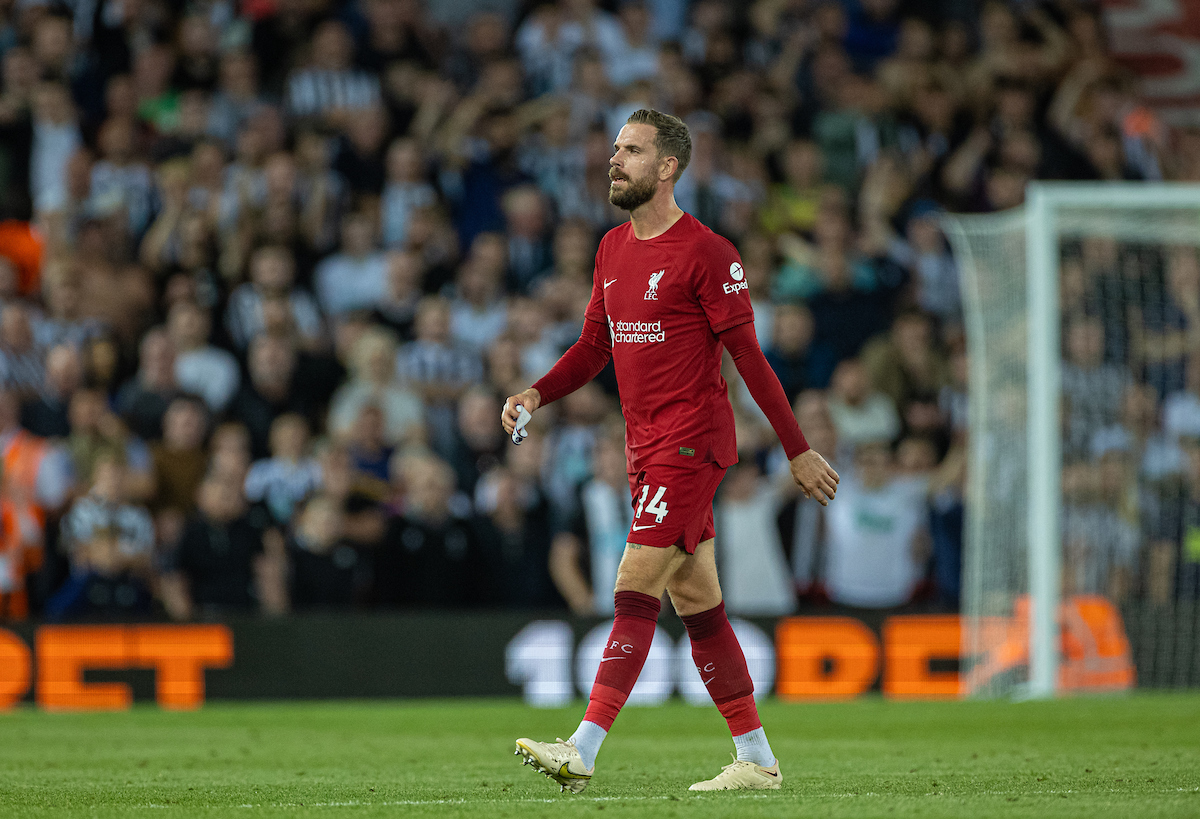 I wish my own head could do that. Nearly fifty years into supporting the Reds and I've still no patience. I'd binge-watch the whole season over a week if I could.
And we'll have to do the same again in December. From 12th November till Boxing Day there'll be nothing. Nada. Nowt. Oh, there'll be a travesty of a World Cup and that'll scratch the footy itch for a bit, particularly as I'm Welsh-curious and will be getting behind them, but there's 44 days between those two dates.
44 days, older Reds will tell you, is the length of Brian Clough's tenure at Leeds Utd. A whole managerial career between Liverpool games. Jesus, I don't even want to think about that.
I suppose it's the same for other clubs. Chelsea, Leeds and Man Utd fans are going through the same thing. How little that helps.
Maybe they could televise them training sessions? How about a 24 hour Truman Show LFC TV feed on Virgil van Dijk? If there's coverage of him kicking a ball against his garden fence I'd happily get some cans in and tune in. I'm sure he wouldn't mind. Is Jurgen and Pep Play Subbuteo on Prime?
And yet there are times when I love a break from all this. I love the summer as I get too involved, too invested and all this must be put away for the sake of my sanity, but not now. Not while we're desperate for form and reassurances that we're still great.
Maybe it's that that's in my head. I want it all to be okay and Napoli and Old Trafford to be anomalies. I'm sure they are but I'd like a collection of ninety minute proofs first.
In the meantime we just have to wait. And wait and wait and wait. It doesn't seem fair somehow.
11 days to go.
---
https://twitter.com/TheAnfieldWrap/status/1572232431888990208
Recent Posts: