After a flying start to his Liverpool career, Luis Diaz has shown that he can be a crucial part of both The Reds' present and future…
LUIS Suarez and Virgil van Dijk are the two names that come to mind when you think of Liverpool's best January signings in modern times.
In Suarez, The Reds had a player that did what no-one else could, one who'd leave you shaking your head in genuine awe. He scored 69 Premier League goals in 110 appearances and will go down as one of the club's modern-day greats.
So too Virgil van Dijk, whose arrival paved the way for our return to Europe's elite. In many ways, the club's transformation began with him, steadying a previously erratic defence and contributing to a Champions League, UEFA Super Cup, Fifa Club World Cup and first league title in 30 years.
Both players were and are considered the very best in the world in their positions and for good reason. Few others have contributed so heavily to Liverpool's cause and, in Van Dijk's case, still do this very day.
Enter Luis Diaz.
He has only been here three months, yet already contributed so significantly to this unprecedented pursuit of glory. It took just one month to clinch his first piece of silverware and he has since helped reach a further two finals while ensuring The Reds remain right on City's heels in the chase for the Premier League title, with three goals and two assists in 10 appearances.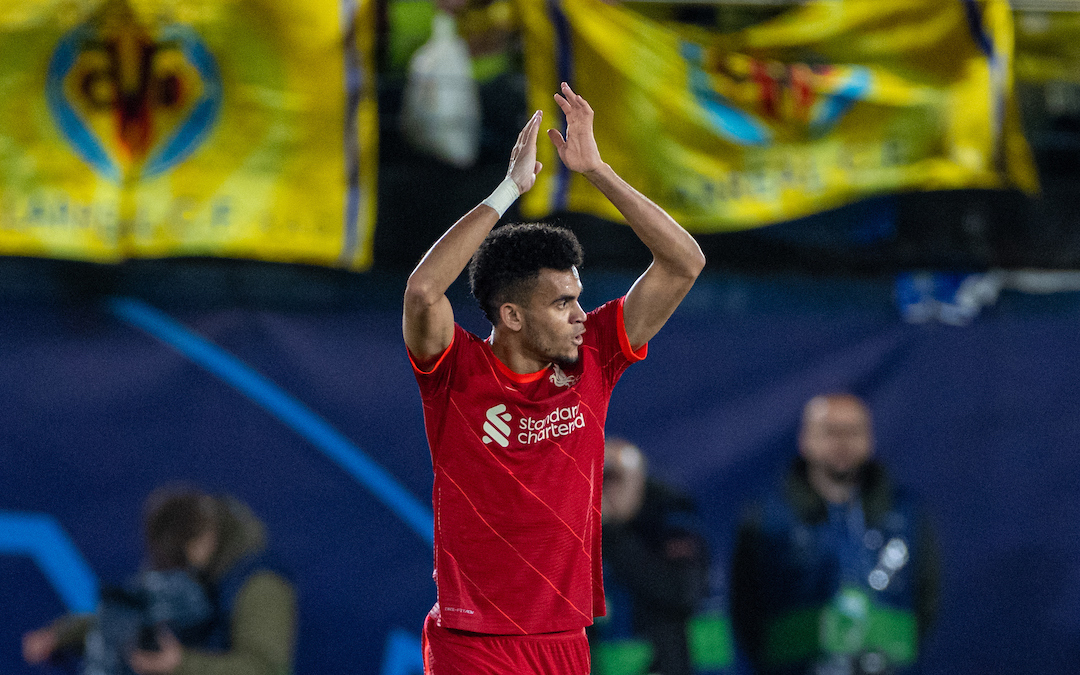 What a start to life at Anfield it's been. He is Liverpool's new star, surely the signing of the season.
Over the years, patience has been key for new signings, allowing them time to adapt to their new surroundings and get accustomed to the physical demands of Jurgen Klopp's system. And yet in Luis Diaz, Liverpool have a player that looks like he's been playing in this side for years.
He works hard, he presses intensely, he gives and goes and pulls defenders out of position to create space or can drop a shoulder and go the other way. He already plays the Liverpool way. That his transition into one of the best attacks in world football has been seamless is perhaps the biggest compliment you could give him about his time so far.
He was superb in the Carabao Cup final, at the heart of the FA Cup semi-final win against Manchester City and critical in triumphs against Benfica, Manchester City and Everton. Simply put, Liverpool wouldn't be in this position without him.
Tuesday's Champions League semi-final performance off the bench was his best and biggest contribution in a season full of them. A game that quickly became more stressful than it needed to be in the first half, when Diaz entered everything changed.
Constantly showing for the ball, playing off his teammates and driving forward, the 25-year-old transformed the game just as he has done so many times this season; the instigator and outlet on an evening Liverpool needed one. He came on at half time but was still a more than worthy man of the match.
He is a glorious footballer to watch in that he looks like a man who is enjoying himself on the big stage. He is completely unafraid and at ease. He is utterly determined to make each opportunity count and his reaction to reaching the Champions League final showed just what it means. You'd bet on him starting in this form, too.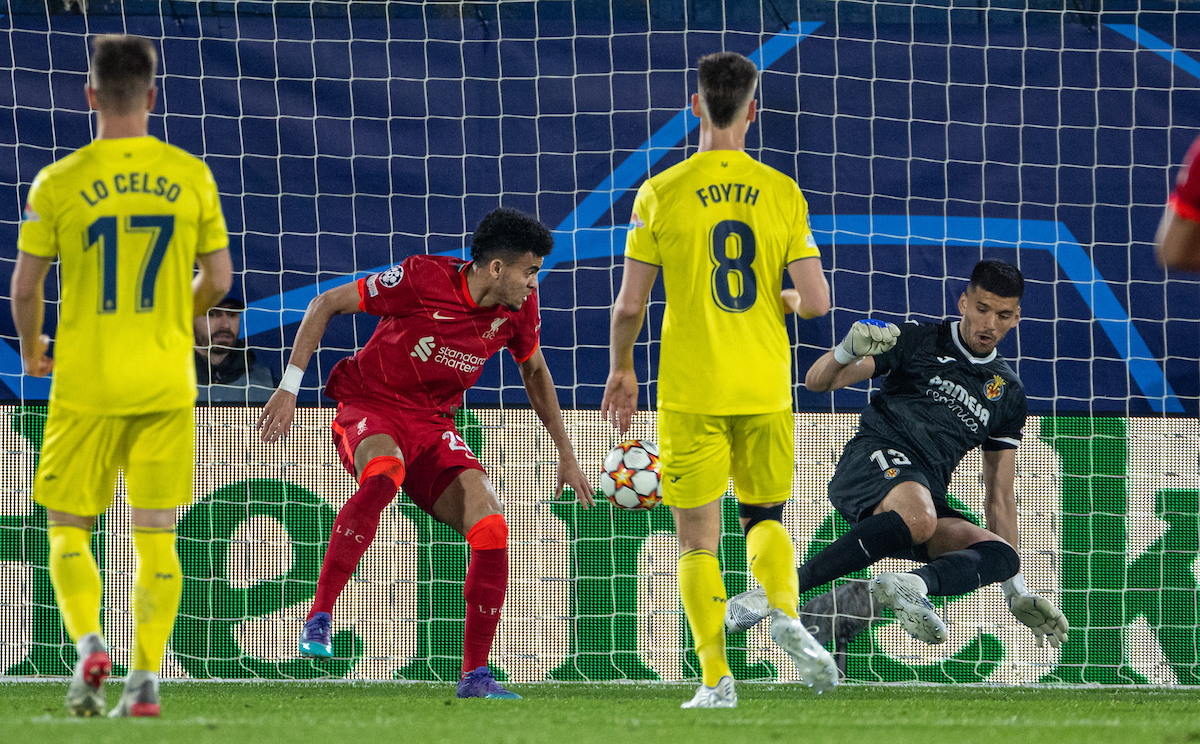 When Diaz signed, there were questions asked of where he would fit into the front three and whether he could manage to displace one of the regulars. Those questions have now been emphatically answered.
Not only is the Colombian part of the club's long-term succession plan, but he is also a player for the here and now, contributing significantly to The Reds' quadruple chase. He has become Klopp's go-to man and cemented his place in the team's best front three and yet there remains a widespread belief that there is still much more to come.
Whatever happens from here, this is a Liverpool team for the ages. It is a squad with so many strings to its bow having a season that should be enjoyed. It is a journey that ought to be savoured.
They could still end the season with all four trophies or may finish with just the one. Whatever happens, Luis Diaz will have played a key part. In him, Liverpool have picked up yet another gem who has all the ingredients needed to succeed.
He has not only proven to be a game changer, but a player who has transformed Liverpool's season. 
Few January signings will have as big an impact as him.
---
"Diaz has brought in new momentum to this season…Our strongest 11 keeps slightly changing, but at the moment our strongest 11 contains Diaz."

🗣Post Match Show

1️⃣ Download our app
2️⃣ Enjoy FREE tokens
3️⃣ Listen

📱👉https://t.co/yTcwWTZN7t👈 pic.twitter.com/aBW9YdftUX

— The Anfield Wrap (@TheAnfieldWrap) May 4, 2022
Recent Posts: