After Jurgen Klopp agreed to extend his stay in Liverpool for an extra two years, just what is it that he brought to the city as a whole?
THERE'S a hole in Liverpool's talk radio existence that can't be filled since Radio City Talk was taken off air in May 2020.
When I started with The Anfield Wrap, I'd get excited about pretty much everything, however nothing was more intoxicating than doing live radio at the top of the tower, overlooking Liverpool's skyline in gorgeous sunlight.
Neil Atkinson handed me his Monday City Talk slot in 2019 next to the wonderful David Fehily — a blue and a friend to this day. I'd run to the station after work like an exuberant child every week.
The tower is the view of your dreams. A skyline which betters the London eye, Brooklyn Bridge or Frasier Crane's apartment. There was something about it which made you feel alive, which brought Liverpool alive.
The city deserves life. It emanates energy and exuberance in the right circumstances. City Talk was perfect for capturing the football clubs, boxing scene or the Grand National buildup, as well as covering relevant and important issues in the city.
If a person could embody that required life and bring that same energy to the place it's Jurgen Klopp.
Legend has it that when he touched down in Liverpool in October 2015, he stepped off his flight, looked around and uttered the phrase: "Okay — let's build this."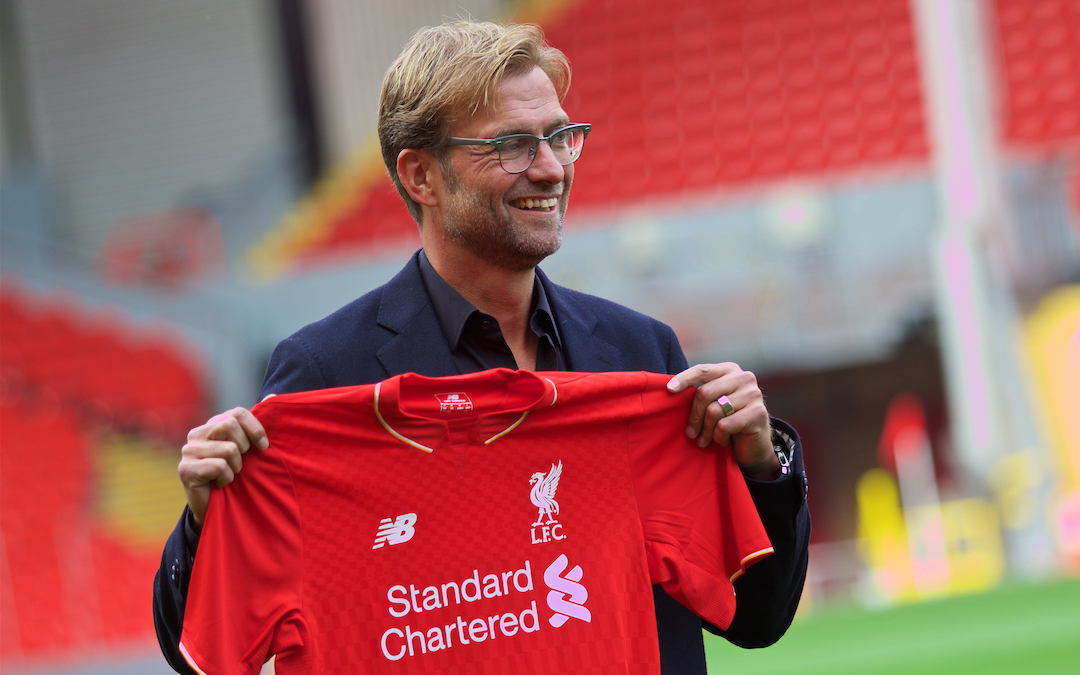 I'm almost certain he wasn't talking about the Speke estuary.
It immediately felt that Klopp could handle a job title which had managed to age and defeat so many before him over the past 30 years. Liverpool were in a strange place when Klopp arrived — from the peril of near administration and Roy Hodgson to FSG uncertainty and the Brendan Rodgers gamble.
Klopp and his beaming smile entered Liverpool laying down a responsibility to support and believe to a fanbase who'd felt inspiration and hope dwindling over the years.
Liverpool is a city with incredible trauma which goes back to Margaret Thatcher's inauguration as Prime Minister in May 1979. To understand the city is often to understand the football club and its supporters.
Anyone who has worked with Klopp will say it's his knack for saying the right thing at the right time which sets him apart. That he knows the right chord to strike. This resonates with the millions of attitudes he's changed but most importantly, it resonates with a city which can't abide being blagged and won't stand for half-heartedness in any form.
Yesterday's news regarding his contract extension is still sinking in. It's pinch yourself gear for every Liverpool supporter rich in the awareness of this being a golden era for us all.
The bedrock for him to build the next great team is there. The foundations for a continued rivalry with Manchester City, a renewed one with United or a new one with Newcastle all remain possibilities. The probability remains that for another four years Liverpool will be in big prize conversations come May.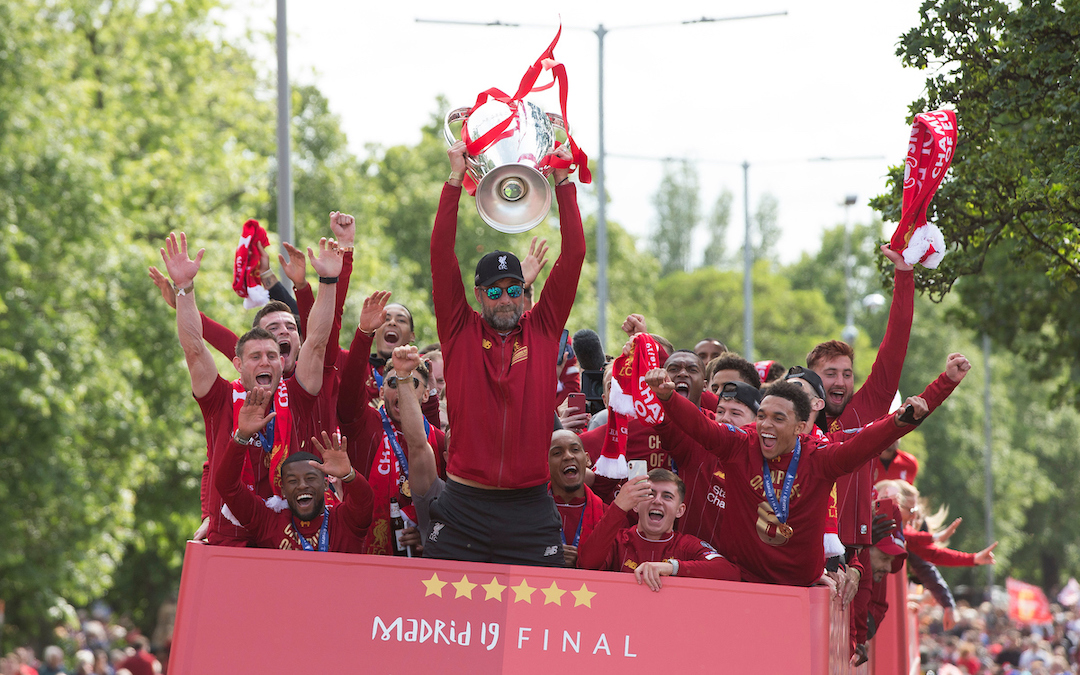 Alastair Campbell wrote an open letter to Klopp recently in The New European, telling him he's wasted in football stating…
"I wish our real so-called leaders of the country would study your type of leadership. How wonderful it would be if they had your passion for their work. Your attention to detail. Your ability to innovate and adapt. If they had your ability as a communicator. Above all, if they had your ability to bring so much joy and pride to a community."
There's no manager in the world who occupies such social commentary as ours. There isn't one who resonates with those seeking hope and inspiration as Klopp does. Liverpool needed a personality as big as him to succeed. They got one in abundance.
The city skyline remains partly clouded by issues like council shame, cost of living impact and relegation fear. There is, though, a man who brings us incredible pride and joy who should be savoured for four more wonderful years.
There is something about a place in time which makes you grateful. It becomes a halcyon encapsulated in a fleeting memory of broadcasting from the top of the Radio City tower on a sun-kissed evening, of endless fist pumps or a city alight with the leadership of this wonderful man.
Jurgen Klopp is more than worthy of the city of Liverpool — a feat not easily achieved and one never to be underestimated.
---
"Not only have we benefited from one Klopp squad and seen the fruits of that, he's now agreed a new deal and this other squad has started to assemble along side that one."

🎥 TAW Live

Listen👉https://t.co/AHUN9tLXRI
Watch👉https://t.co/es97eusIv7 pic.twitter.com/xFdSDj4dx3

— The Anfield Wrap (@TheAnfieldWrap) April 29, 2022
Recent Posts: