Second-placed Liverpool FC Women travel to league leaders Durham this weekend for game that could have a huge impact on the title race…
WOMEN'S football has long found itself on the periphery.
Visibility of the game has been low, the coverage often poor, and the opportunities for young girls to play rarely present.
As a seven-year-old I'd always swap dresses for football kits, fancying myself as the next Steven Gerrard, but chances to do so were often few and far between, while my brother found joining a club easy.
Recent years have at least eased those issues, promoting women's football and helping to cultivate a culture of togetherness. And that is precisely what Women's Football Weekend is about. An initiative that's core premise is to attract new supporters and inspire the next generation. With the men's international break creating a pause in the English Premier League and Championship calendars, it provides the perfect spotlight.
This is a hugely exciting time for women's football. There is a genuine buzz about the game with an average 318,400 viewers on Sky and 668,000 on the BBC in the opening five weeks of the WSL season as per the Guardian, with the FA aiming to triple attendances to 6,000 a game by 2024.
It is something you want Liverpool to be a part of. It is something Liverpool should be a part of. The club have done a brilliant job promoting the team and providing free travel to games this season, and I want that sense of community and comradery to be felt by the players and the manager. It is part of what makes football so wonderful, and what any Liverpool team deserves.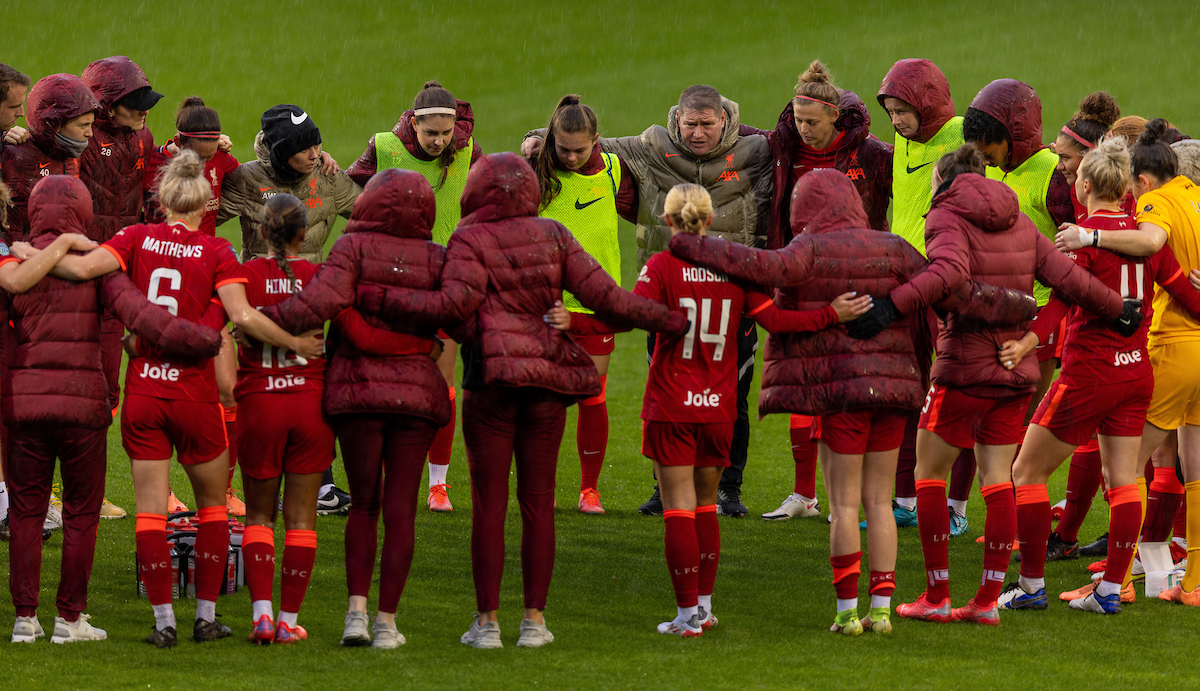 Last season Liverpool fell short of the physical demands of the Championship. They were too often pegged back by brute force, working their way into a lead, before repeatedly being unable to put games to bed. There was a naivety to the side, and we became the big dogs everyone wanted to put down a peg.
This season has been all about putting things right that have previously gone wrong. It's been about learning to walk before you run. It's been about putting one foot in front of the other. Winning the first, then the second and so on. A fresh start and a clean slate.
Under Matt Beard, The Reds have assembled a strong squad, one designed to compete and one intent on getting back to where they belong. It's a squad that wants to play aggressive, attacking football and one whose issues seem to be behind them.
It is arguably the best Liverpool Women have been since 2018-19. The system has been changed to a 3-4-3/5-2-3, the players have been afforded a greater freedom, there's a real emphasis on overloads and everyone's role is crystal clear.
Goalscoring is no longer a problem thanks to the arrival of Leanne Kiernan, who has six goals in eight appearances since joining in the summer, while Ceri Holland has been excellent and energetic in Liverpool's midfield. Missy Bo Kearns has proven a creative force, Mel Lawley a powerful and willing runner, and Rachel Laws always composed and assured, everything you need in your goalkeeper.
Whereas last season The Reds never appeared in total control, there is now a real confidence about the side. They breezed past Sheffield United last month, they found a way against Coventry, then turned the screw against Lewes. All games that required different strategies but delivered the same result.
This weekend represents a big occasion for women's football, but it's also a big one in Liverpool's season. It is monumental in that the two top teams in the division go neck and neck. Nine games unbeaten in all competitions, this is a team very much on the right path to ensure they are back where they belong, but one that remains immensely focused on the job at hand.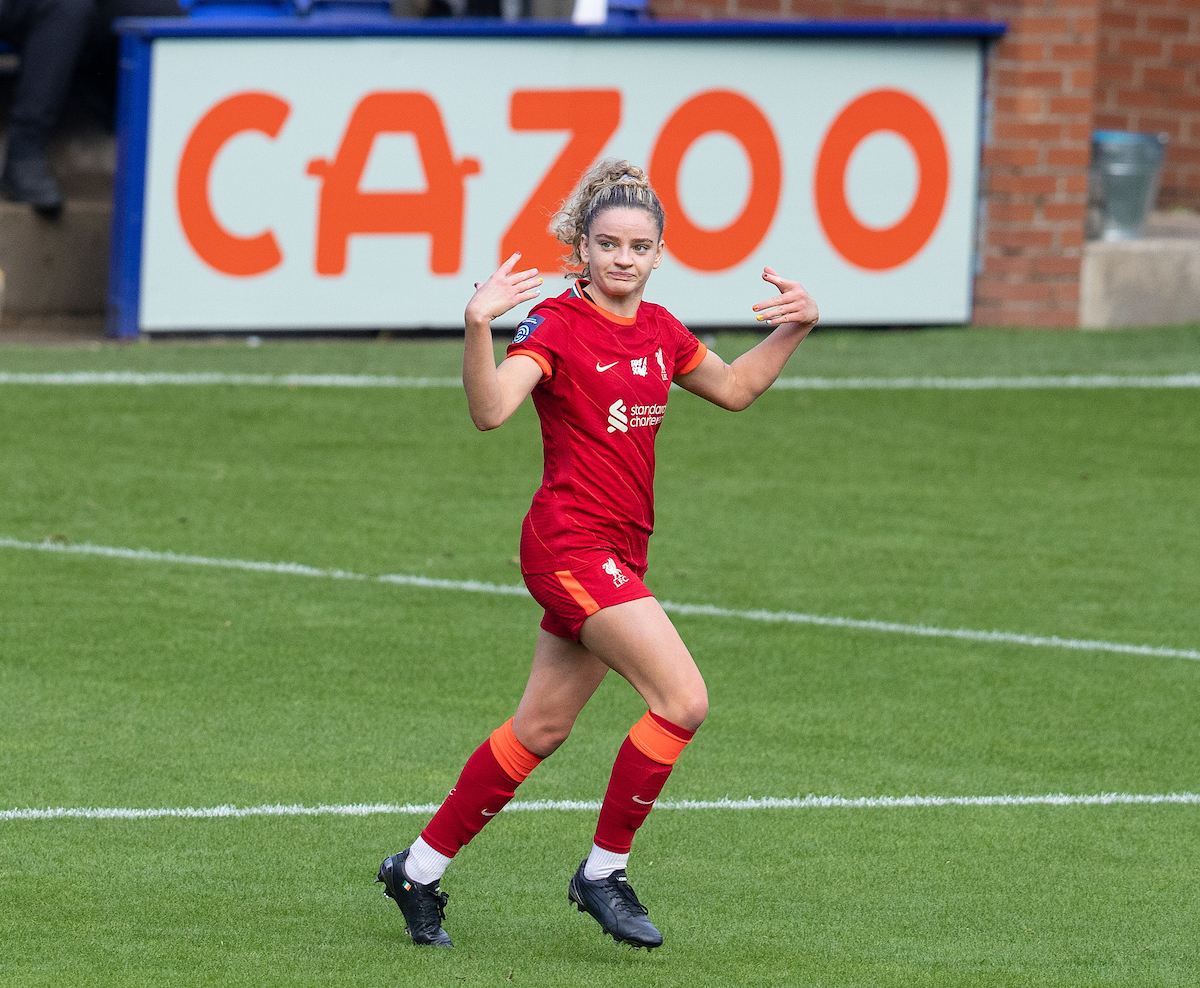 It is one that knows Durham are the benchmark. They are a well-organised side under Lee Sanders and have been in and around it for the last few years without ever going up. As the only team in the division without a male affiliate, they are a minnow against a giant in Liverpool, but one who are proving they are more than up to the test.
They are the team Liverpool need to beat and they go there this weekend having dropped two unnecessary points against Blackburn, but with just one point between them after Durham faltered at Crystal Palace.
It's a huge opportunity for Liverpool to prove themselves against the league leaders and a major test of this side's title credentials. It's a game where individual battles are critical, and where the need to be clinical is vital. In what is a short, 22-game league season, Liverpool need to make their mark. They simply don't play enough not to.
Make no mistake, this is a side going places. This is a side who can go top of the league with three points on Sunday. It doesn't feel too big to suggest that the outcome could decide the season.
The women's game could do with a strong Liverpool. This is a strong Liverpool. Now is the time to show it.
Into these, Sunday. It might just mean everything.
---
Why not buy a Red a gift subscription to TAW this Christmas? 🎄🎅

Subscriptions are available in 3, 6 & 12 months and we'll email you a nice e-card with all the details on how to access the content.

Get yours here 👉https://t.co/WRax0rRo4i pic.twitter.com/ftY2GEAoVM

— The Anfield Wrap (@TheAnfieldWrap) November 11, 2021
Recent Posts: