Anfield came to life against Arsenal after Jurgen Klopp and Mikel Arteta's bust up, and Liverpool must channel that anger to achieve success…
UNTIL the 33rd minute against Arsenal, I've been pretty disappointed with Liverpool's return to full stadiums this season.
There have been moments, and a night or two under the lights, where Anfield has rocked as though it's back to its best. On the whole though, I can't help but feel that for all the promise of never taking this for granted again, we are taking this for granted again.
I think that's just human nature and 50,000-plus people can't all be expected to act the same way week after week, nor should we be expected to. It's also a two-way street and, while the players have made it a joy to be alive on the road this season, results at home in the league haven't been quite as emphatic.
Until the 33rd minute against Arsenal.
When Mikel Arteta shouted and gestured aggressively towards Sadio Mane, Jurgen Klopp's emotional instincts took over. He was protecting his player and speaking up for what he felt was unjust criticism, and in doing so he ignited Anfield to do exactly the same.
I was sat in the Upper Main stand and after the whole stadium rose to its feet to let Arteta know what we thought of him and his allegiances to Everton, smatterings of people around us barely sat again for the whole game. We were angry and were egged on by our manager and his staff to support our players.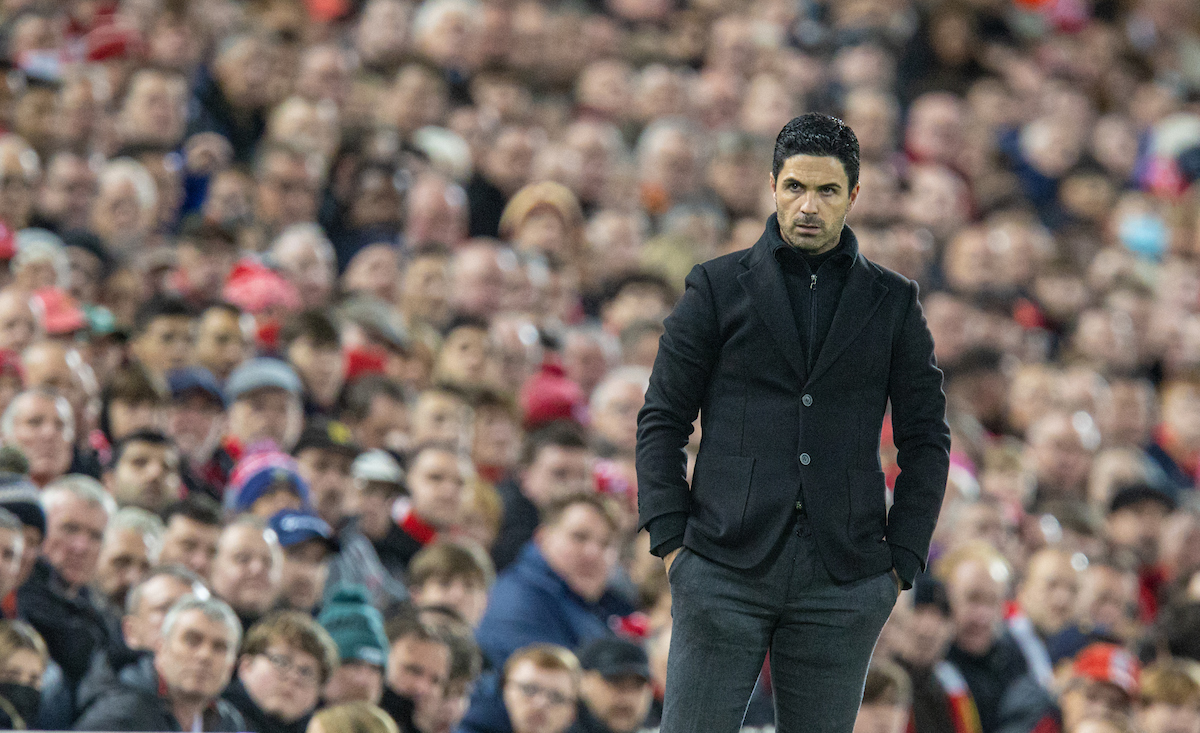 It was the key moment in the game and it could prove to be a crucial moment in Liverpool's season.
That might sound daft, how does one touchline spat in November influence behaviour through till May? Well, it wasn't just Arteta's reaction to an innocuous foul from Mane that brought those emotions out of our manager. He's not quite as reactionary as that, though that's the way too many still view him.
No, this has been a build up of a narrative that Klopp doesn't like. If last season Klopp cut a more down-trodden figure given all that was going on around the game, this time around he seems more frustrated. He's been snappier with the press and more inclined to put a rocket up his players in public if he feels they need it.
In his pre-Arsenal press conference he spoke of how he "hates" international breaks. He has all but referred to Alex Oxlade-Chamberlain's lack of consistency. He has angrily bemoaned fixtures and football's governing bodies, as piling fixtures continue to decimate his squad.
He's angry, and we need more of it.
The players should be angry too. They should be keen to prove that last season was just a blip, and that anybody who moved quickly to write them off after it is wrong. The circumstances have got much tougher since before the pandemic, but this Liverpool side still has more than enough quality and mental strength to achieve big things this season.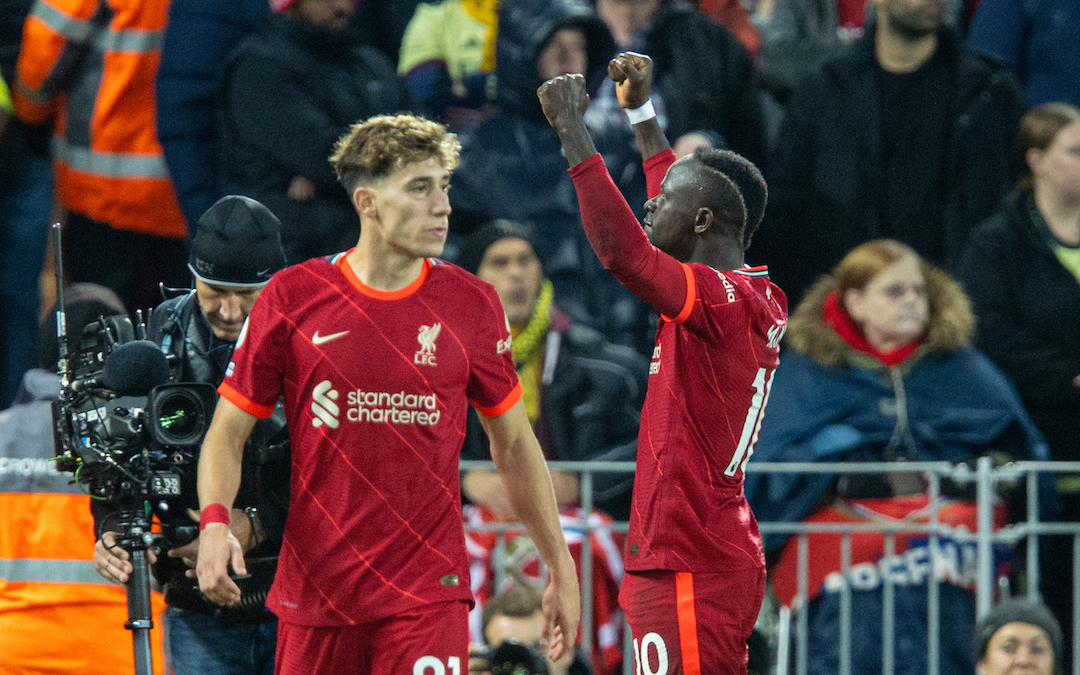 I feared Mane being sent off as he continued to push the boundaries against Arsenal, but it's that kind of spirit (with perhaps a touch more control, and his teammates sharing the load) that The Reds need to channel on the pitch. Klopp has often spoken of the team "staying angry", the other team having our points and us needing to take them back, and so on.
We need that mentality back. Us against the world. No more feeling sorry for ourselves.
Injuries will only get worse because the fixture pile-ups will only get worse, as football's governing bodies continue to pump their need for greed further into our game with nobody to stop them doing so. The squad needs to adapt by channeling those frustrations they feel.
And we need to do the same.
The beauty of going to Anfield and getting to watch this team live is the feeling of being able to leave your inhibitions at the turnstiles for 90 minutes. To sing, shout and let it all out, in a setting where you know there'll be a load of people doing the same thing and with the same aim. That aim being to inspire this team towards more success.
It shouldn't take another manager offering Mane or Klopp out to get us going, but we all share the responsibility of reminding the rest of the world that we're the best around.
---
"Thiago and Fabinho both complemented each other in the midfield. The balance looked right."

🎥 Liverpool 4 Arsenal 0 | The Final Word

🗣 @jsexton24 and @Fuad058 discuss Liverpool's midfield performance and more…

Watch in full 👉 https://t.co/RZ5ckXeglW pic.twitter.com/PTbwdf0trc

— The Anfield Wrap (@TheAnfieldWrap) November 22, 2021
Recent Posts: