Liverpool have reverted to being an all or nothing team to start this season, and that has been embodied by Sadio Mane and his recent form…
ALL or nothing, then?
This Liverpool team doesn't deal well with half measures and streakiness. It's staying out until 7am or staying in. Doesn't care for balance. Feels worse in the morning after leaving the party at 11pm.
It's all or nothing in a number of ways, none more than with results. For the next few months it needs to be all. For the next few months, the players need to be out all night.
For that reason, we can't pin recent frustrations on the singular of set-piece defending, injuries or Sadio Mane in front of goal.
The bare reality is that points can be dropped — it should be allowed in its most minimalist form, but what we're used to from the title races of 2018-19 and 2019-20 isn't normal.
One point from Brighton and West Ham United in the Premier League left frustration. It left what-ifs being laid at the door of many, including The Reds' number 10, whose disallowed effort and last-minute sitter in both fixtures would've changed the landscape significantly.
Nuance and causation morphs as seasons progress. Today's worries will be tomorrow's saviours. Mane has himself been an embodiment of such a sentiment in recent seasons.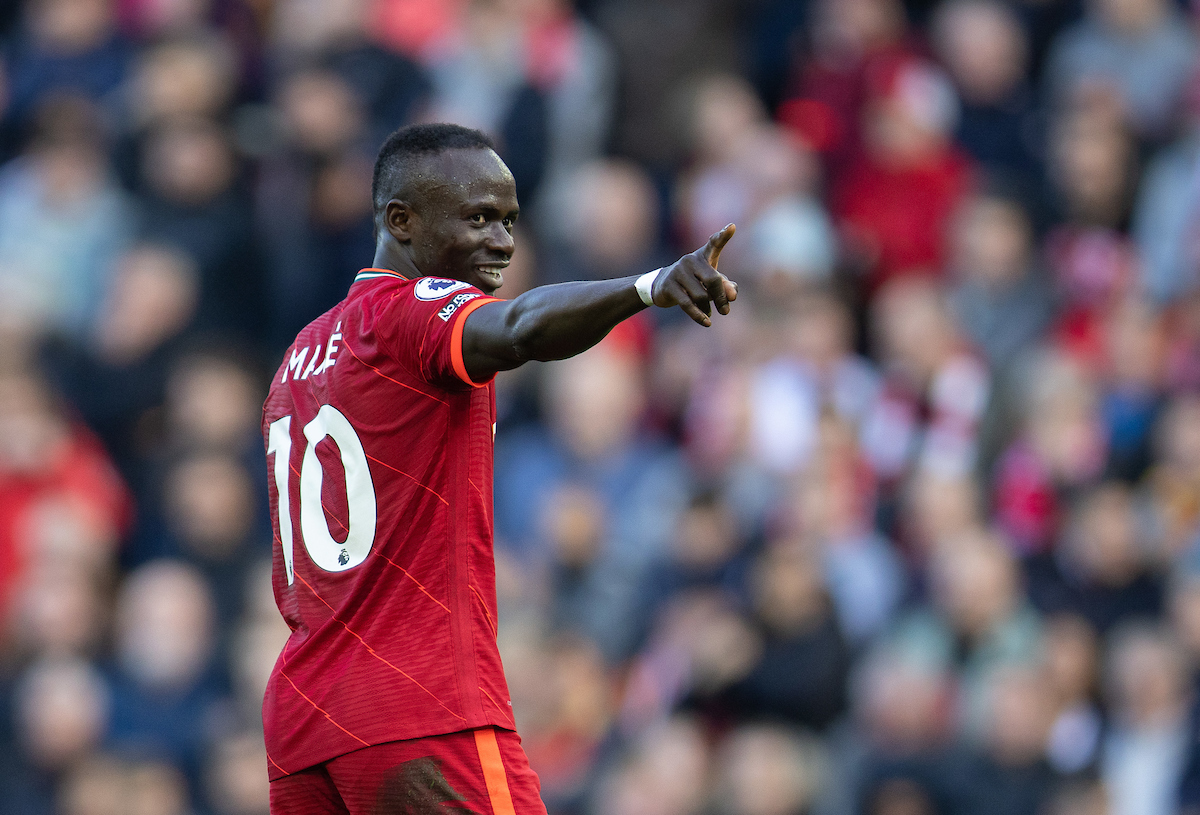 Recalling his sending off against Manchester City in September 2017, which didn't begin to heal until New Year's Day that season, is the most obvious example.
When Mane is bad it often affects him most in front of goal. He can still stretch, counterpress and create, but the ability to remain nonchalant about chances Liverpool need him to bury disappears.
Last season, he underperformed on his expected goal ratio in the Premier League with -3.83 (14.83 to 11 scored). This season he is slightly underperforming again by -0.66 (6.66 to six goals).
This season has been a mixed bag for him. At times he looks as sharp as ever, at others it all seems slightly awry without being able to identify how.
It was notable he was again left out of Liverpool's starting lineup against Manchester United, on a day now so revered and cemented in the club's history.
The disruption behind him hasn't helped. With Gini Wijnaldum no longer occupying that left eight role and Andy Robertson's season and form continuing to stutter, there hasn't been the base behind Mane to built a consistent flow and rhythm.
Again, nothing is lost. Liverpool are soundly placed and Mane is maybe one or two performances and goals away from being defined as in-form.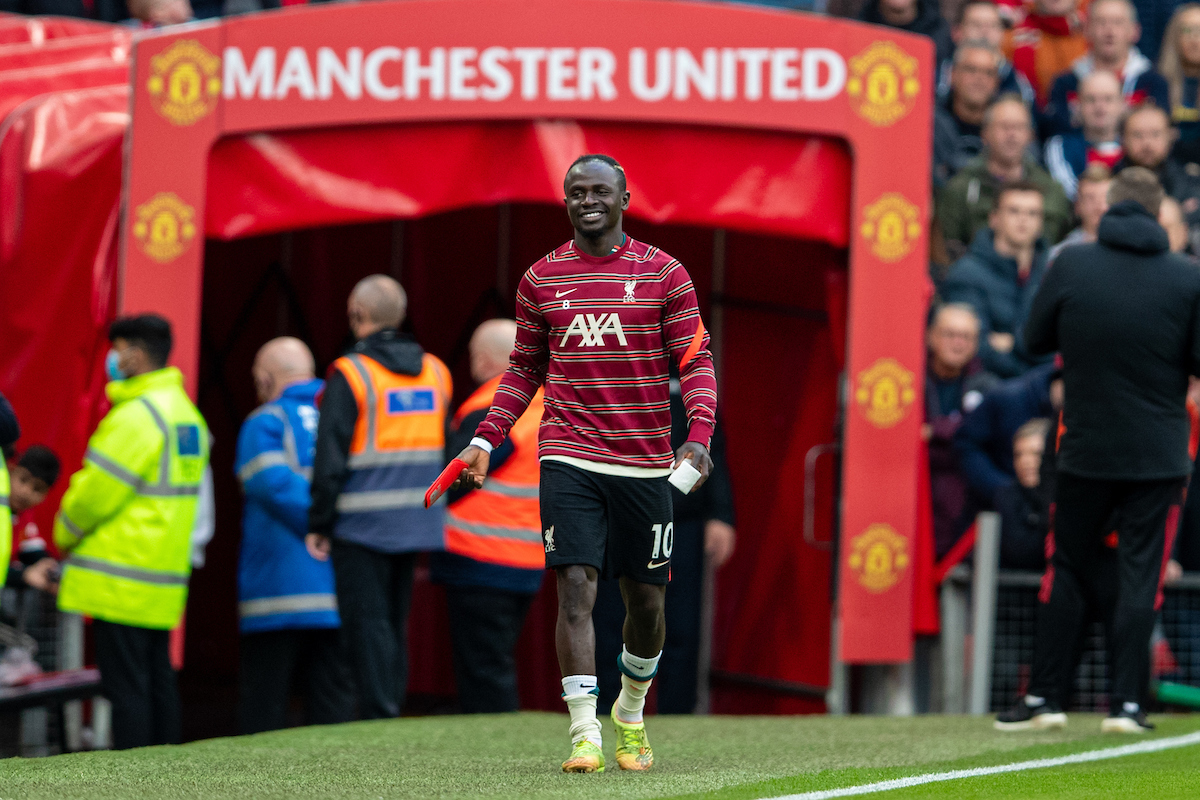 Indeed, the key to finding a working pattern on that side of the pitch could be key to Mane once again thriving.
With Robertson currently expected to sit out Arsenal, Kostas Tsimikas is likely to have the opportunity to continue his encouraging displays. Yet the expected return of Thiago Alcantara will be the biggest point of interest.
Thiago undoubtedly has the tools to enable Liverpool to penetrate in a different way. His ability to wrap balls into feet and pockets of space are what Mane usually thrives on.
Fitness remains key, but some variance of Mane, Robertson and Thiago settling into that side of the pitch would provide a huge boost across the winter months.
As ever, Mane remains indomitable in his own way. His endurance means he'll likely once again stare down the questions of doubt and prosper.
We could ask for things to be different, that while we wait he does what's needed to ensure Liverpool take four points instead of one from recent games.
But that is unfair and this is Sadio Mane and Liverpool — all or nothing.
---
🗣 Liverpool v Arsenal: TAW Live | #FreePodcast | #LFC

🔴 @johngibbonsblog, @dan_morgan3, @PhilBlundell & @kieomusic
🎄 @LFCFoundation & @Red_Neighbours on #LFCOperationChristmasMagic
⚽️ Football With Ben

Listen for free 👉 https://t.co/jGcMsGGI9g pic.twitter.com/TAUcwKFVCl

— The Anfield Wrap (@TheAnfieldWrap) November 19, 2021
Recent Posts: