With supporters back in stadium and Liverpool taking centre stage on all fronts, The Reds are thriving once again as great entertainers…
ALL hail the great entertainers.
Those who come alive in the night time and feed off life, emanating from a weary coliseum.
Liverpool in 2021 — the team living only for the grand opening and grand closing, with visible disdain for a matinee.
To carry the name has been troublesome, even fatally damning for many. If you're wearing the armour of these particular Gladiators then get ready to fight.
And we've seen them wilt. Watched some incumbents be apologetic to be in certain company or on a particular stage. It's been all too much for many who'd quite fancy retiring into the wilderness, talking of the days when their younger bodies could accommodate such demand.
Not this team. Not this manager.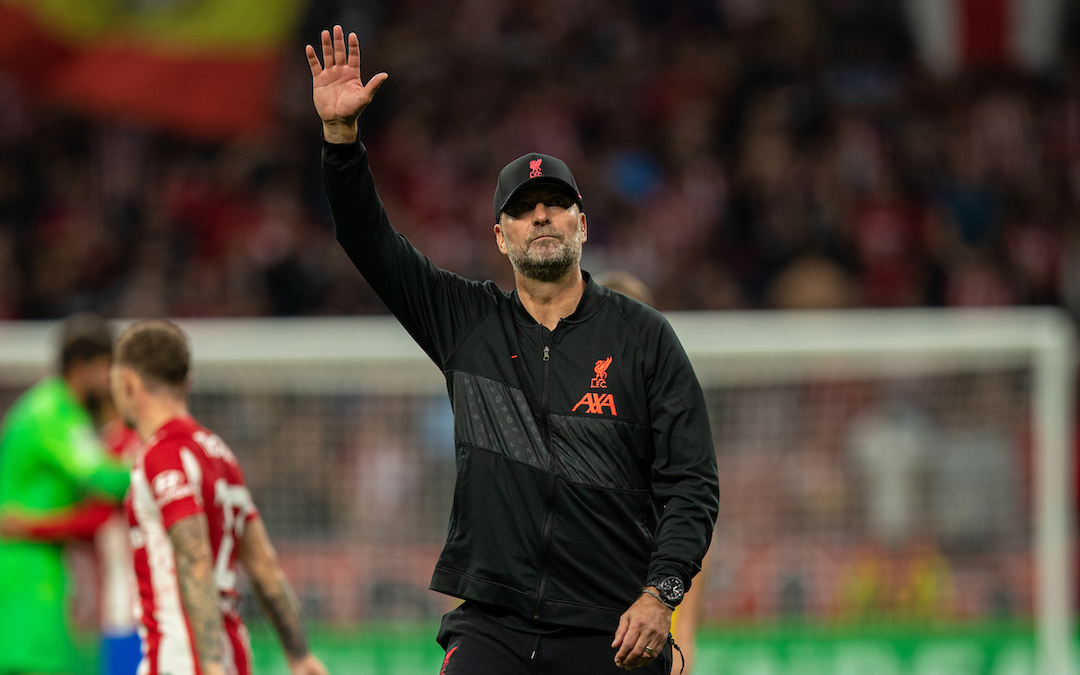 There's something about this week that tells you everything about this Liverpool and its eventual legacy. By Sunday night they will have walked into two cauldrons intent on bringing them to their knees. They will almost certainly respond with the fight — the desire to win dirty points. Jurgen Klopp loves dirty points, pass it on.
The manager says so many things which make comforting sense. One thing he repeats often is that last season would have been different if Joe Gomez and Joel Matip had stayed fit.
He is, of course, right. And while injuries will define what happened to Liverpool under Klopp in that lost chapter, the other big factor will be the lack of spectacle.
Liverpool have clocked 30 goals in nine appearances and are scoring in threes for fun on the road this season. They're already up on their expected goals (xG) from 1.79 to 2.65, while their clear shot average has improved to 3.38 to 3.05. Small margins make all the difference, perhaps big crowds do too.
What killed Liverpool a year ago was broken bones and broken hearts. This is a team which thrives on occasion. It pulls out all the party tricks from heading the ball to, well, yourself to some of the greatest individual goals you could have the pleasure of watching.
And so to Old Trafford, a place where the battle under Klopp has been problematic. A place where — until last season, ironically — this team has never really cut loose.
When many questioned the squad this summer, it was purely around personnel. What wasn't considered is what they've gone through together.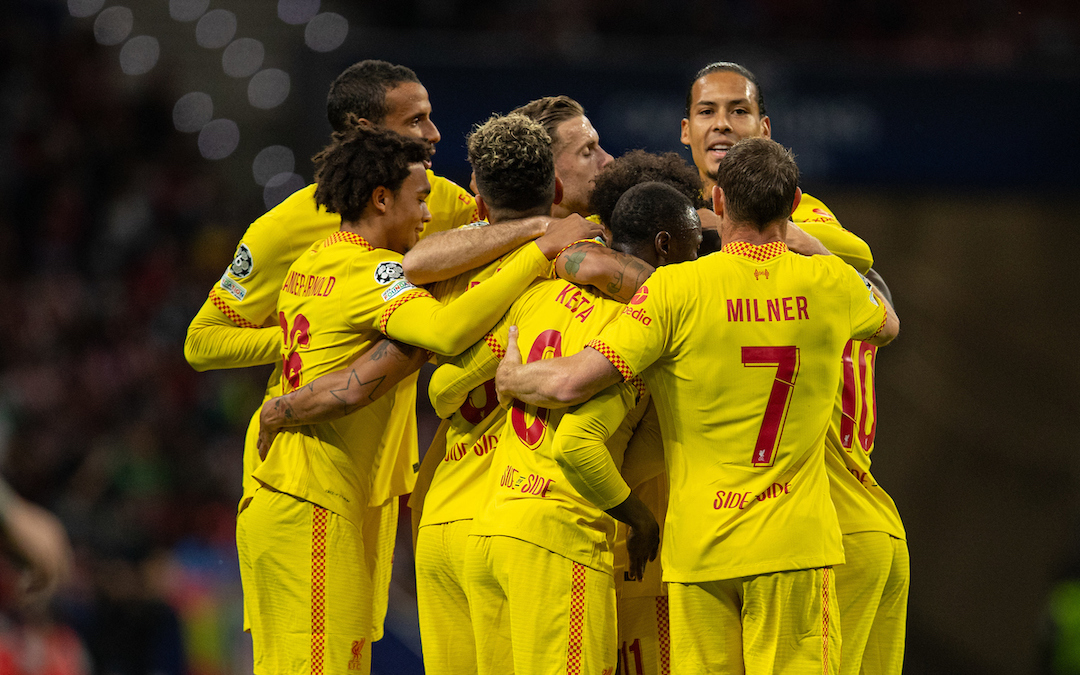 That pulled them through against Atletico Madrid on Tuesday. They'd seen, heard and felt it all before. More importantly they were going to enjoy it this time.
They will need balance on Sunday. Liverpool are now Manchester United's everything, especially to a manager who continues to be blind to his own crippling nostalgia. He will set up a team not to lose over a team which goes out to stand and trade. Even he isn't that naive.
The game will be emotional and require the utmost concentration. Liverpool have an issue this season with defending leads after they've scored. They won't want that to be present again there, of all places.
This side doesn't have many achievements left, yet putting a full Old Trafford to the sword will go such a long way to cementing another facet of its legacy.
They will revel in the theatre of it all this weekend, knowing exactly what it's like when football doesn't feel the same.
From Spain to Manchester, the great entertainers have their stage back.
---
"I've been watching Manchester United Liverpool games for 40 years and I know form goes out the window."

"It's not a derby, Man City is a derby. But it's even bigger than a derby. Anything can happen."

The Preview Show from Manchester 🎥

Subscribe 👉https://t.co/oaOWcUzrlr👈 pic.twitter.com/SuhKpEzX1H

— The Anfield Wrap (@TheAnfieldWrap) October 22, 2021
Recent Posts: