After another unbelievable goal in the League Cup against Preston, Divock Origi further cemented his cult hero status at Liverpool…
WHERE do you start with Divock Origi?
In the six years he's been at Liverpool, he's been sidelined, sent out on loan and seemingly destined for a transfer, only to emerge on the other side. In his own unique way, he defines Jurgen Klopp's 'doubter to believer' sentiment.
Sent on loan to Lille and named in L'Equipe's Ligue 1 worst team of the season in 2015, before a disappointing stint at Wolfsburg where he scored just six goals in 2017/18, he has emerged an unlikely cult hero on Merseyside.
His role at the club is a niche one. The sort where you know you're never going to be first choice when everyone else is fit, but one where the manager may call on you to make the difference. And what a difference he has made, too.
Wherever you stand in the 'what do you do with Divock Origi' equation, there is no denying that. He is as enigmatic as they come; a puzzle of a footballer who often flatters to deceive, yet in the biggest of moments he seldom lets Liverpool down.
Without Origi, there would be no 90+6 winner against Everton, no Newcastle header, no miracle against Barcelona or glory in Madrid. No sensational goals when time and circumstance demand them the most.
If he were to leave Liverpool in the summer, he'd do so with best wishes and some fond memories. A player entrenched in sentiment and nostalgia who has given us the very best of times.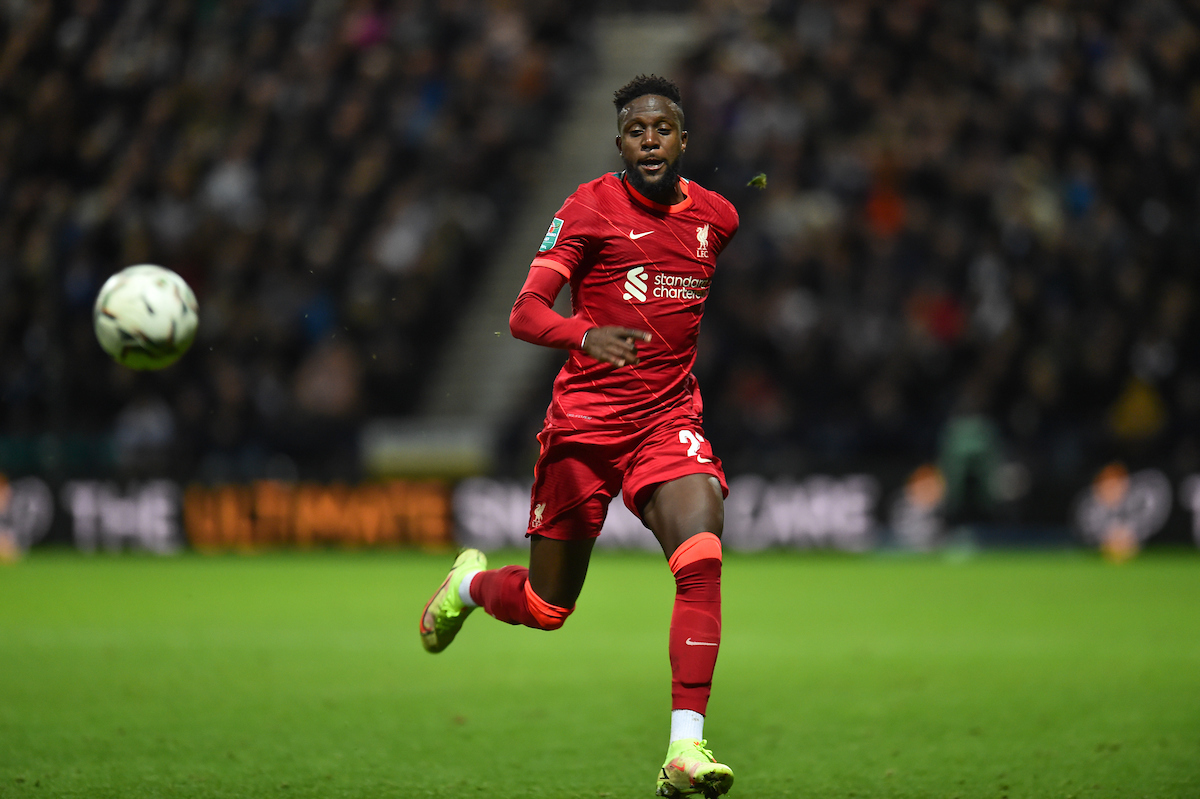 Yes, he's often infuriating to watch. In his book 'Ask a Footballer', James Milner noted 'How can I be stressed if this guy is just floating around on Planet Origi, super-chilled, smiling, leaving a trail of his possessions behind him,' and that relaxed approach can often be seen on the football pitch.
His all-round play can be found wanting, his role on the pitch often peripheral, but if there's one thing you can be good at, putting the ball in the back of the net isn't half bad. That's what Liverpool need and it's a great gift to have.
In many ways, that's the beauty of Divock Origi. Half the time you may not notice he's there but give him a chance and he'll have you singing his name all night.
Last night against Preston was a case in point.
A much-changed Liverpool side weren't the best by any stretch. The defence was shaky at times, the midfield lacking creativity, the attack often sidelined. And yet it ends 2-0 to The Reds and there's a quarter final in wait. Not quite Sunday, but it'll do for me.
Origi finds himself scarcely involved, and then suddenly announces himself with a frankly ridiculous goal. You'd think by this point things couldn't get any madder, but somehow, he manages to top the lot.
Pep Lijnders said he was one of the best finishers in the world in his pre-match press conference and on this evidence, he may just have a point. The swiftness of thought, the audacity of the attempt, the improvisation to bend his foot to a seemingly impossible angle.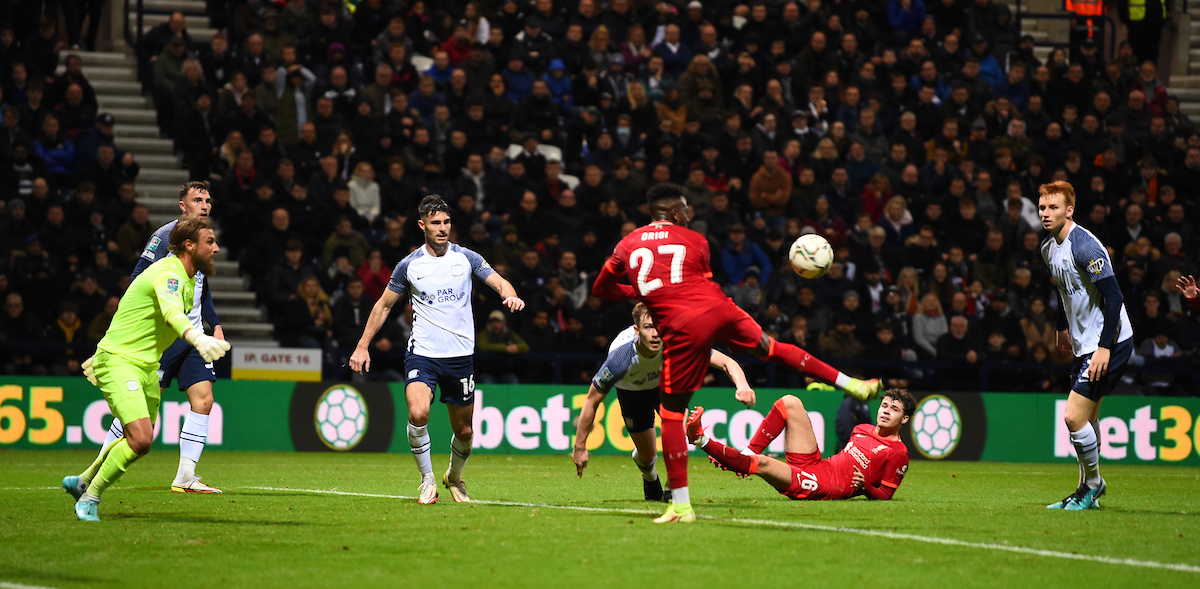 It is the most Divock Origi of Divock Origi goals on the most Divock Origi of nights. This is a player who has no time for normal. A player who spends the next few minutes laughing into the camera because even he knows how mental he is. He lives for the spectacular, the inexplicable, the unexplainable.
That for 83 minutes he can stand there and look totally disinterested, before scoring one of the most berserk goals I've ever seen is a perfect summation of the man himself. Nothing and then *that*. Zero to a hundred. He simply doesn't care about the half measure.
Perhaps football without Origi really is nothing?
The 26-year-old is a classic case of a striker who doesn't need to play well in order to make a difference. That is precisely what Liverpool need in their fourth forward. It is far from an easy task – you're only going to play a handful of games and expectations are often pegged against three of the best attackers in the world – but it's a role he often fulfils well.
In him, Liverpool have a player who can make you immensely frustrated one minute, then have you question why you ever doubted him the next. He is not a frequent starter, nor a player who sets the world alight, but, somehow, Origi always seems to deliver when the chips are down.
Love him or hate him, no one can deny he has written himself into Liverpool's history books, and if this side are to fight on all fronts this season, they'll need him to write a few more chapters yet.
Here's to Divock Origi: one of the maddest footballers I've ever seen, and a man who doesn't work in half measures.
---
"The second half was lit up by a good right wing performance from Williams and a really funny Origi goal."

"The thing Minamino appears to have in his locker is the ability to put the ball in the back of the net."

The Post Match Show from the car 😅

👉https://t.co/oaOWcUzrlr👈 pic.twitter.com/JdfNTRwFY4

— The Anfield Wrap (@TheAnfieldWrap) October 27, 2021
Recent Posts: