After an absolute slog of a season, Karl Coppack writes that Liverpool have once again found themselves longing for a time forgot…
IT'S nearly over.
I know there's still some intrigue to be squeezed out of the season thanks to the weekend's somewhat fortuitous results, but to be honest, I can't wait for it to end. It's just not been football. Not real football anyway.
That might sound like sour grapes. A sulk. 
We've gone from not being able to celebrate the league win properly from losing it again and hardly any of us have been there to see a ball kicked in anger. Maybe I'd feel a bit different if Liverpool won everything in sight, but we'll never know.
The season's contained all the excitement of reading about it in a century's time. I'll think about it with the same level of interest as I do the 1925 season. What will the annals say? The 2020-21 season. No fans, little point.
The weekend's game at least fired the odd synapse. Southampton was the first opposition I ever saw at Anfield. I was a 12-year-old back in 1981 and the prospect of seeing Kenny Dalglish and Graeme Souness in the flesh kept me up the night before.
Coincidentally and in contrast, Southampton were the last visitors I saw before lockdown. Liverpool won 4-0 and it feels so long ago even though it was February 2020, that I've had to watch the goals to see if I can remember a single thing about the day. I can't.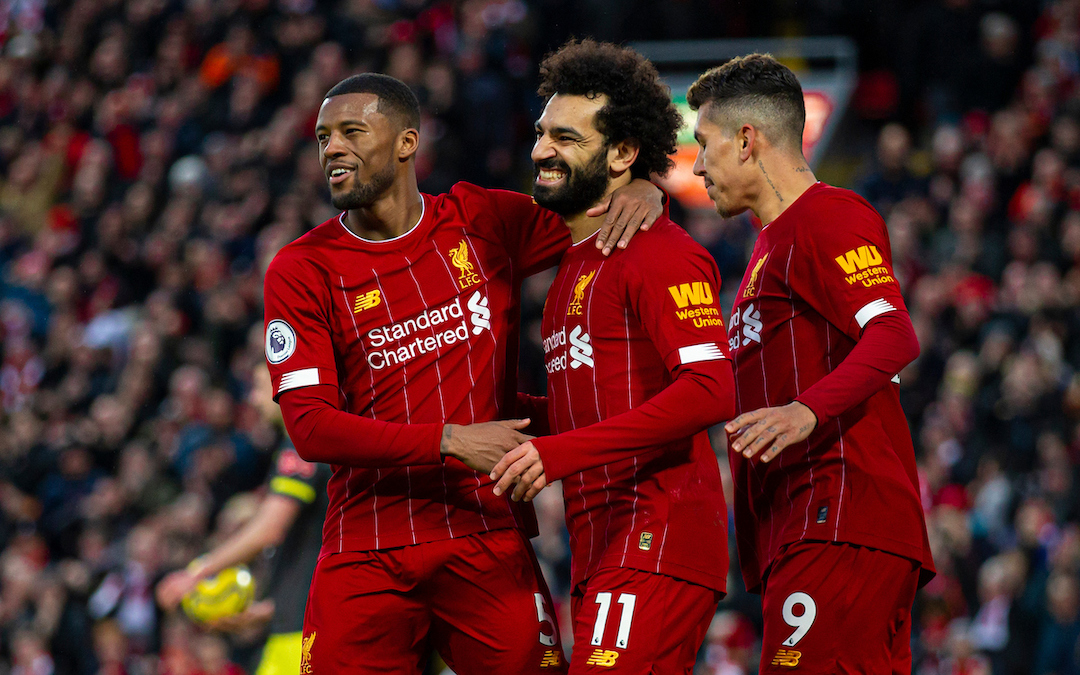 That sounds jaded I know, but it was a pretty good game if the footage is anything to go by. Referee Kevin Friend and his VAR mates denied us a blatant penalty and then denied them one for good measure. There was also the rare sight of Alex Oxlade-Chamberlain and Naby Keita on the same pitch at the same time. The Gods must have been watching or something.
What strikes me most though is the speed of The Reds. Of course, the game was played at the same speed as it was this or any other weekend but the noise of the crowd and sense of hope and expectation appeared to make us look fleeter of foot. It's amazing how the senses can be duped that way. It just made it feel more exciting.
But there is something to play for, starting tomorrow night at Old Trafford Take Two: This Time We'll Make It To The Ground. We're still just about at the gates of the Big Money Cup (yeah, because I was calling it that when we won it, you cynical get) and there's a scintilla of hope we can scrape through despite being bloody awful for much of the season and not really deserving it.
I can't get excited about it though. I'd hoped we'd outgrown all this. Those final day games to take us to the Promised Land.
It must be weeks ago when Pep Guardiola mentioned that Manchester City had already qualified for next year's Euro bunfight and I doubt half of their fans even realised. They just took it as read. It was never in doubt that they would be there. I thought Liverpool were at that stage too, but apparently not.
It's pretty embarrassing to win the bloody thing one year, then the league and then have to ring around for an invite to the party. I thought we were the party. What about that Roy Evans adage about European football without Liverpool being like a banquet without wine? I don't know. It's just made an already languorous season more gruesome.
Don't get me wrong. I'll celebrate if we get there, but I can't help but feel that the real thing doesn't start again until the main lads are on the pitch and there are fans watching it in the cold rather than through the eyes of Peter Walton.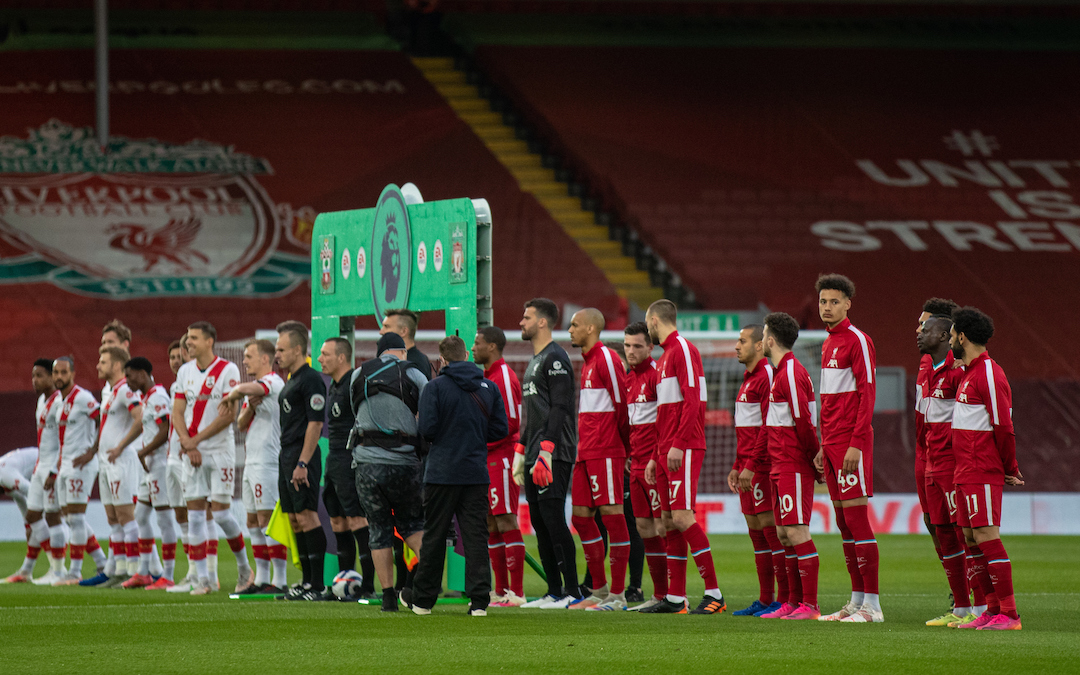 This season has all been about adapting. Unless you're extraordinarily good, Andy Murray is a better tennis player than you. Put you opposite Andy on a court and give you racquets and balls and stuff and he's going to batter you. Adapt the rules however and change it so you can only kick the ball over the net and you're in with a shout. He's probably playing like that for the first time too so it's much more of a level tennis court.
He might still win but play him 38 times and you'll probably take a match off him at some point.
That's what's happened to us. Liverpool are an excellent side and though much has been made about the draw of The Kop and the Anfield roar it's never been tested. Now it has and we're not as good as kicking the ball over the net either. We couldn't adapt without the noise, the hope and the expectation. Others did better than we did.
Look at West Ham. A loud bunch when they want to be, but they've been arguing with each other as much as we have. That must have had an effect on them. Take them out the ground and the players have relaxed and learned to play a bit. They're doing well because the pressure's off. Liverpool need the pressure, the cacophony, the racquet back again.
I think I need it too. I need to be in the ground with only my thoughts, far away from Steve McManaman and his irritating habit of over-pronouncing his Gs if they fall at the end of a sentence. I need time away from Peter Walton and his proclamations. Sorry Peter. It's isn't me, it's you.
This has been more like a behind the (lack of) scenes documentary than a season. I still want us to batter Manchester United though. I'm not that tired.
Incidentally, Liverpool finished fourth in 1925. Just saying.
---
"I can see the light at the end of the tunnel and that's the only thing I needed."

"Now i see it. I can't wait to have you all back."

Subscribe for our exclusive interview on video and audio 🎥🗣

👉https://t.co/oaOWcUhPWR👈 pic.twitter.com/xOemwNi8Yq

— The Anfield Wrap (@TheAnfieldWrap) May 12, 2021
Recent Posts: