Steve McManaman's move to Real Madrid left a sour taste in Liverpool mouths, but Akhil Prasad asks whether Merseyside's Madridista is misunderstood?
FEBRUARY 11, 1992. The FA Cup fourth round – Liverpool 0 Bristol Rovers 1, Anfield.
The clock ticked past the 49th minute. He picked up the ball after a cheeky step over on the far right off the touchline, proceeded to invite a tackle, cut inside past Andy Reece outside the 18-yard box and struck a banger that seemed to have slowed down time. 1-1.
The 77th minute saw him pick up the ball in his own half before beating four Bristol players and selflessly laying it off for Dean Saunders to shelf in the winner. 2-1. Game over.
Born exactly 20 years before the day of his FA Cup heroics, Steve McManaman displayed a man-of-the-match performance and voila, a star emerged.
Macca was a prodigy for the ages. A naturally gifted athlete whose presence in the attacking half not only gave defenders the jitters, but also made them applaud his swift eye for goal. Not necessarily a great goalscorer whose every touch was Midas-like, but rather a scorer of great goals. From Celtic to Bolton and Barcelona to Valencia, the shaggy-haired baller's genius cannot be understated.
And of course, the karate kick volleys that quite possibly rival Di Canio's goal against Wimbledon – as Valencia and Oviedo can attest. Macca did it twice, and once on the biggest stage of them all – the UEFA Champions League final.
His dexterity, sublime trickery and sudden burst of pace often wrong-footed opponents, permitting him to tear through defensive lines with either a surging run or splitting pass. Known for being a serial prankster among mates and as dedicated during matchdays – hardworking, resilient and energetic, his curls were as wavy as his movement.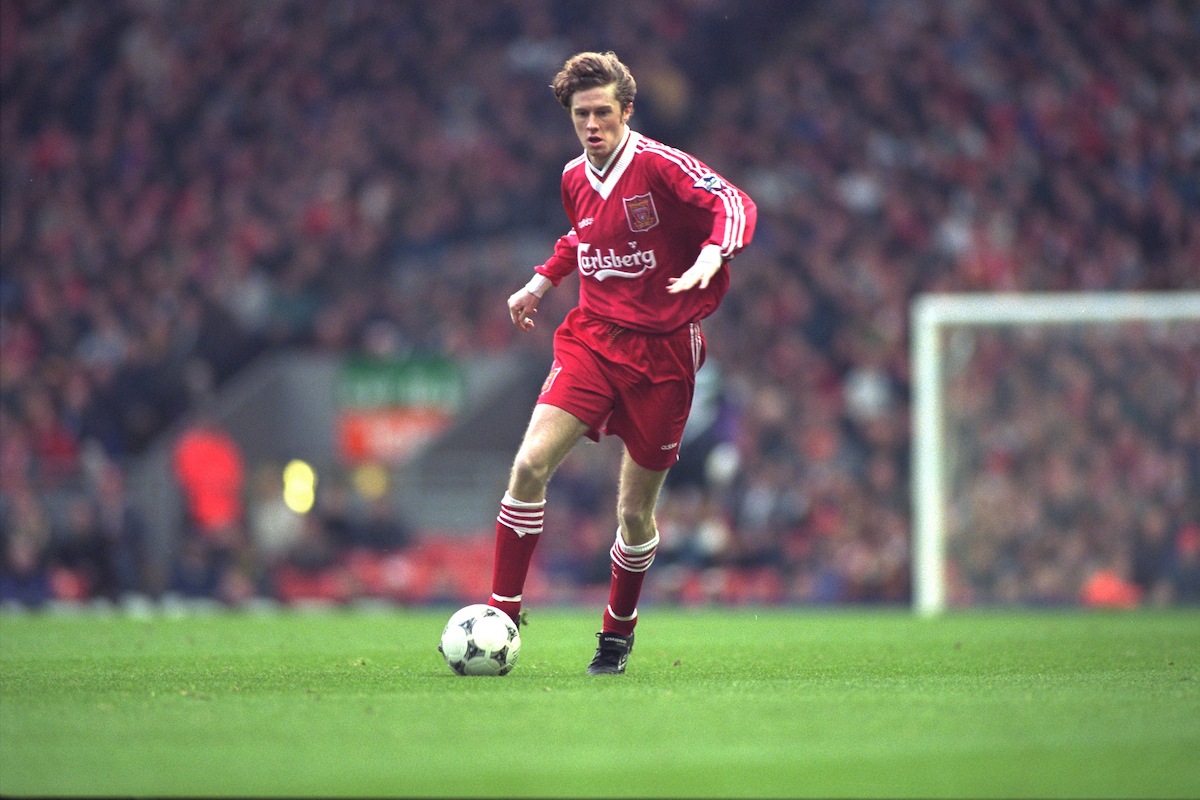 Coined by the Daily Mail, as one of the Spice Boys, thanks to the ever-growing glitz and glamor of football, the mercurial winger did not exist without his fair share of controversies.
Few can forget the unfortunate heated bust up between McManaman and fellow hot-head Bruce Grobelaar after the youngster's poor clearance that led to an Everton Or the intensely criticized 'Dentist Chair' fiasco prior to Euro '96 (and even during it), whose main culprit was undeniably the enigmatic Gascoigne.
But, Macca was not the kind to trigger provocations. Mistakes happen, players are forgiven, and football moves on.
He let his football do the talking.
Upfront or from a distance, it never mattered. Versatility and technicality poised him to operate on either wings, in the centre of midfield, as an attacking playmaker, as a support striker or even as a centre forward – ultimately leading to Liverpool playing some of the most visually gratifying football in the Premier League during the '90s.
Roy Evans noticed the lad's inherent ability to play without constraint and drift all over the park. It was hard to figure out what Macca's best position was. His ability to influence matches prompted managers at that time to man mark him without hesitation.
In the ITV documentary The Alex Ferguson Story (1998), Peter Schmeichel stated Ferguson was 'tactically fixated' on keeping McManaman at bay. So much so that the Scot centred pre-match and half-time team talks solely on him.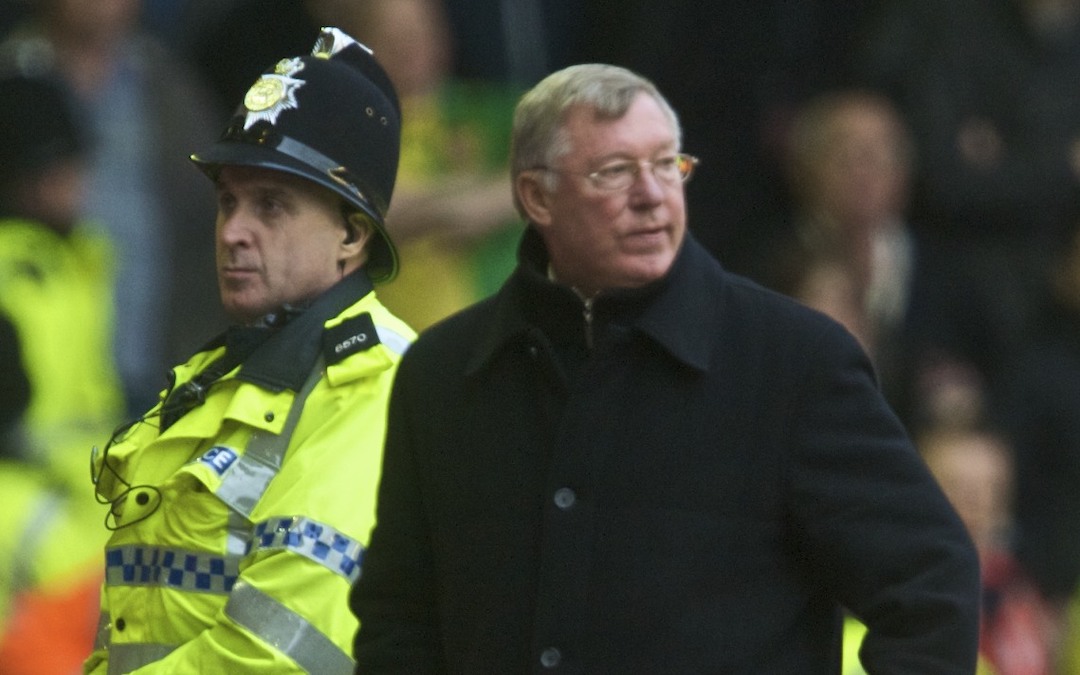 "Three years ago (1995), we lost the league at Anfield by not listening to the instructions on McManaman," Ferguson reminded his players. He was referring to United's 2-0 defeat in March '95 that led to them losing the Premier League title to surprise winners Blackburn Rovers by one point.
The groundwork was clear; stop McManaman and you stop Liverpool. Bryan Robson said that.
Perhaps Macca's most memorable moment in the red shirt arrived in the 1995 League Cup final against Bolton Wanderers. He ran riot with two solo goals that knocked Bolton off their heels. The McManaman final. A performance that made Stanley Mathews say: "He reminds me of me when I was playing. I wish there are more dribblers like him."
As a midfield maverick, he had already established himself.
For many, the manner of his departure from the club soured his achievements at Anfield. With an FA and League Cup in an era where Liverpool were as underachieving as they were aesthetically pleasing, we can hardly point the finger at one of Merseyside's most successful exports.
Real Madrid cheekily secured Macca's signature right under Liverpool's noses on a free transfer, and who could have blamed them? They were undergoing a period of turmoil and upheaval in the midst of the 1999-00 season after getting knocked out by sensational Shevchenko's Dynamo Kyiv in the previous season – failing to defend their much revered seventh European Cup won in 1997-98.
Macca was Guus Hiddink's final signing before the Dutchman was axed.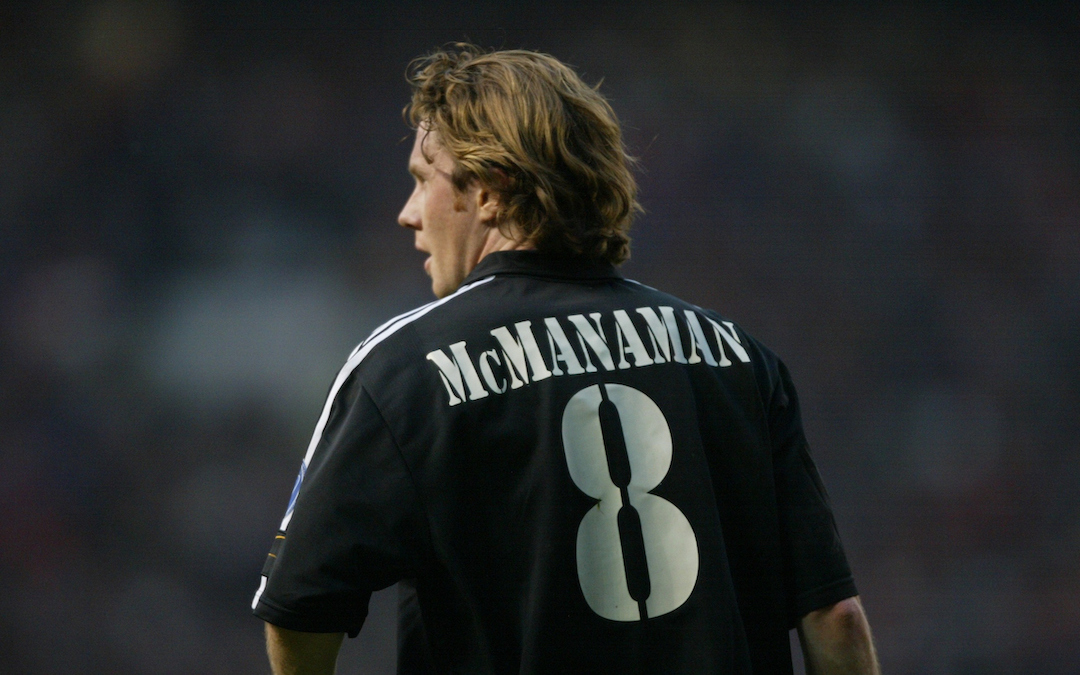 Taking advantage of the Bosman ruling that came into effect in the summer of '95, McManaman became English football's first high-profile transfer to take the bold step. To turn down the chance to taste Spanish football and Champions League glory would have been a big regret for any player, let alone Macca. As a true Mersey lad, few could have earmarked the success he achieved on the European stage.
But he didn't get the warm welcome he deserved.
Real legend Raul exclaimed: "The dressing-room is a cesspit of lies, treachery and whispers. I feel sorry for new players like Steve McManaman coming into the club. If McManaman thinks he is coming to one of the world's top clubs then he has made a big mistake. We are not a team anymore. We have an illusion that we are still a great team – but we are not."
After Vicente Del Bosque took over at the helm just before the turn of the century, Madrid ended up recruiting budding talents – most of whom went on to become legends themselves – Fernando Morientes, Guti, Iker Casillas, Nicolas Anelka, Ivan Helguera and Michel Salgado.
Never the one to shy away from the ball and taking initiative, Macca established an unlikely and formidable partnership with Fernando Redondo and was quick to win the hearts of Madridistas, etching himself as a cult favorite among the Ultrasurs.
In his first season at the Spanish capital, he won the Champions League – scoring a beauty in the final against Valencia. The first Englishman to do so. The first English Galactico.
The Guardian called him 'The Matador Who Toyed With Valencia'.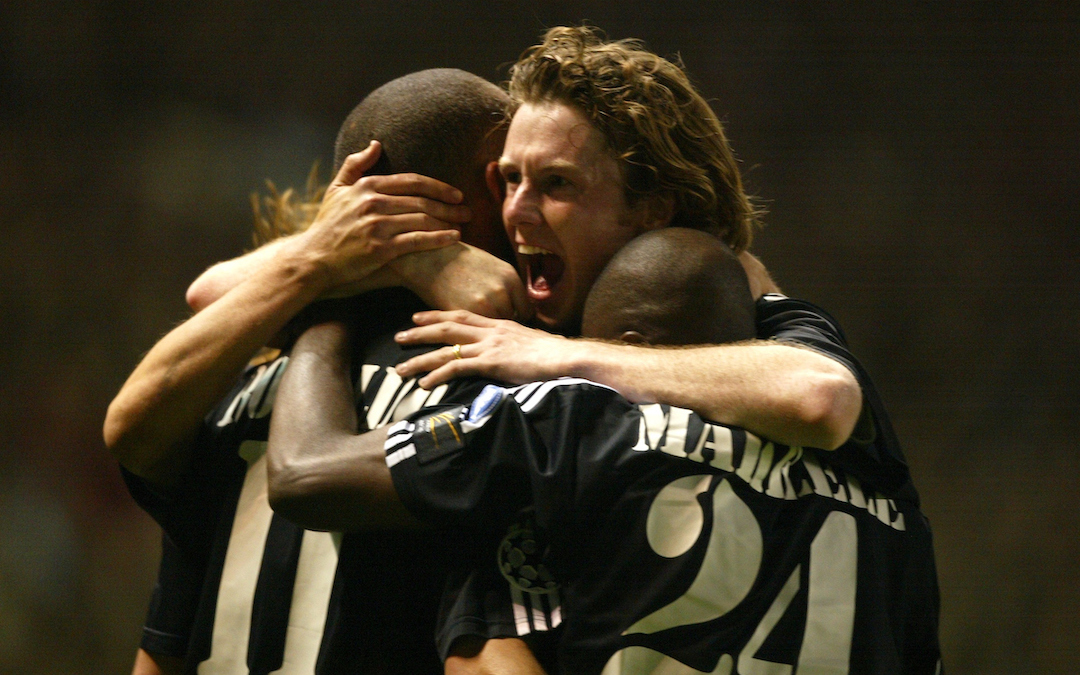 Fast forward three unforgettable years in Spanish capital to April 23, 2002. UEFA Champions League semi finals – Barcelona 0 Real Madrid 1, Camp Nou.
Two minutes into stoppage time, it was Macca's time to put Madrid two ahead. He received the ball from Flavio Conceicao on the right half of the 18-yard box, and coolly slotted in a perfect lob over a helpless Roberto Bonano – enhancing the cheers of a few thousand Madridistas in a cauldron of a stadium. 0-2.
Post match, Jorge Valdano famously said: "McManaman? McManaman is connected to everybody. A football match is a game of little societies and McManaman is a member of them all."
Valdano might have used his name thrice when praising him, but the fact that he remained under appreciated throughout his career is no secret. Players like him rarely get the recognition they deserve – the kind who bind the team and operate in hindsight.
His thick Scouse diction did not deter him from learning the eloquent stresses of Spanish. He simply did not take part in the team, he excelled in it. He might have played for the Merengues for only four seasons, but he won a staggering six major trophies – including two La Ligas and two Champions Leagues – and definitely a lot more hearts.
Steve McManaman is a bona fide Liverpool hero. Born in Bootle, raised a Blue, mentored by Barnes and history maker in the Bernabeu.
---
🎥 In The Shadow Of Melwood: TAW Documentary | #TAWVideo

"You'd climb up the lamppost and onto the wall and then at dinnertime, they'd let you in. To see your idols running around the field…"

📱 Download The TAW app to watch 👉 https://t.co/v3xcfwjq7C pic.twitter.com/F4BB1OeFcE

— The Anfield Wrap (@TheAnfieldWrap) November 11, 2020