While everything in modern football is over in a flash, Josh Sexton writes that Ozan Kabak and Thiago will be worth the wait for Liverpool…
A LOT of what I've written in the past few weeks has been a bit bigger picture.
And when I say bigger picture I don't necessarily mean looking towards the future. In fact, some of my musings have been the complete opposite of that.
But it's been looking at the exterior factors around football at the moment. The things it feels like we can't control, that we currently feel are taking away from our game.
That's a deliberate strategy. Football coverage in the pandemic lives by the minute. Each big story is new and fresh, and then in the blink of an eye it's dead and buried.
Liverpool add another walking wounded to their long list and the next day they're a disgrace to the Premier League and undeserving of their runaway title win last season.
There's probably not enough bigger picture thinking going on when it comes to football coverage.
And Liverpool have more victims of this than just the lads on the treatment table.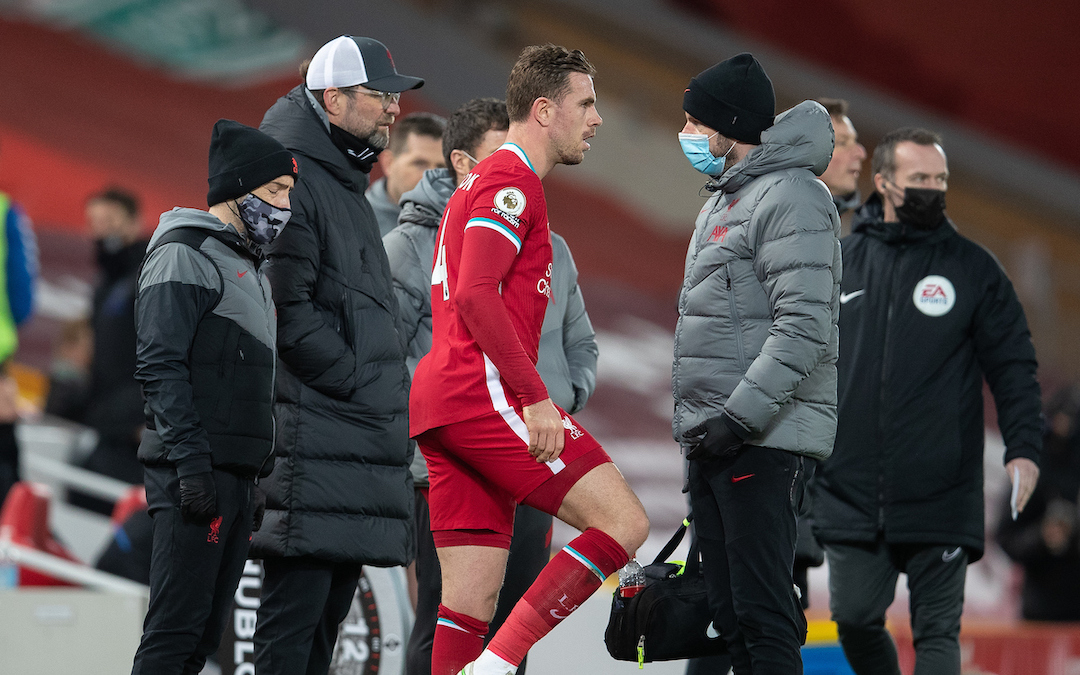 Let's start with Thiago Alcantara. Think back to the summer, when he was merely another name being linked with Liverpool. Those halcyon days.
I remember talking on podcasts about the idea that he was coming in to replace Gini Wijnaldum, an idea I disagreed with. I believed they could both coexist happily, in the hope that my words may make it to Wijnaldum and he'd sign a new deal accordingly.
While we're still waiting on that, there has been proof this season the two can coexist, though it's probably not the kind of proof we were after.
Martin Fitzgerald put it best in Everton ratings: "I think he was supposed to be the cherry on the cake for this team but the cake isn't even a cake anymore…"
We dreamed of Thiago's range of passing and fleet footedness in a midfield alongside the industry of Jordan Henderson and Fabinho. I bet the Spaniard never dreamt he'd have to be bringing that plus all their industry in front of his two new teammates – and then without them.
In that respect, the sense that there is more to come for Thiago is still palpable. His season has already been disrupted as a result of a rubbish tackle by Richarlison in the Goodison derby and since then he's had to cope with all kinds of chopping and changing.
Against Sheffield United he once again showed flashes of what he's capable of, and he seemed to thrive with more room to operate in – though it's hard to tell if that was down to something The Reds ruled over or whether it was simply a lack of quality in the opposition.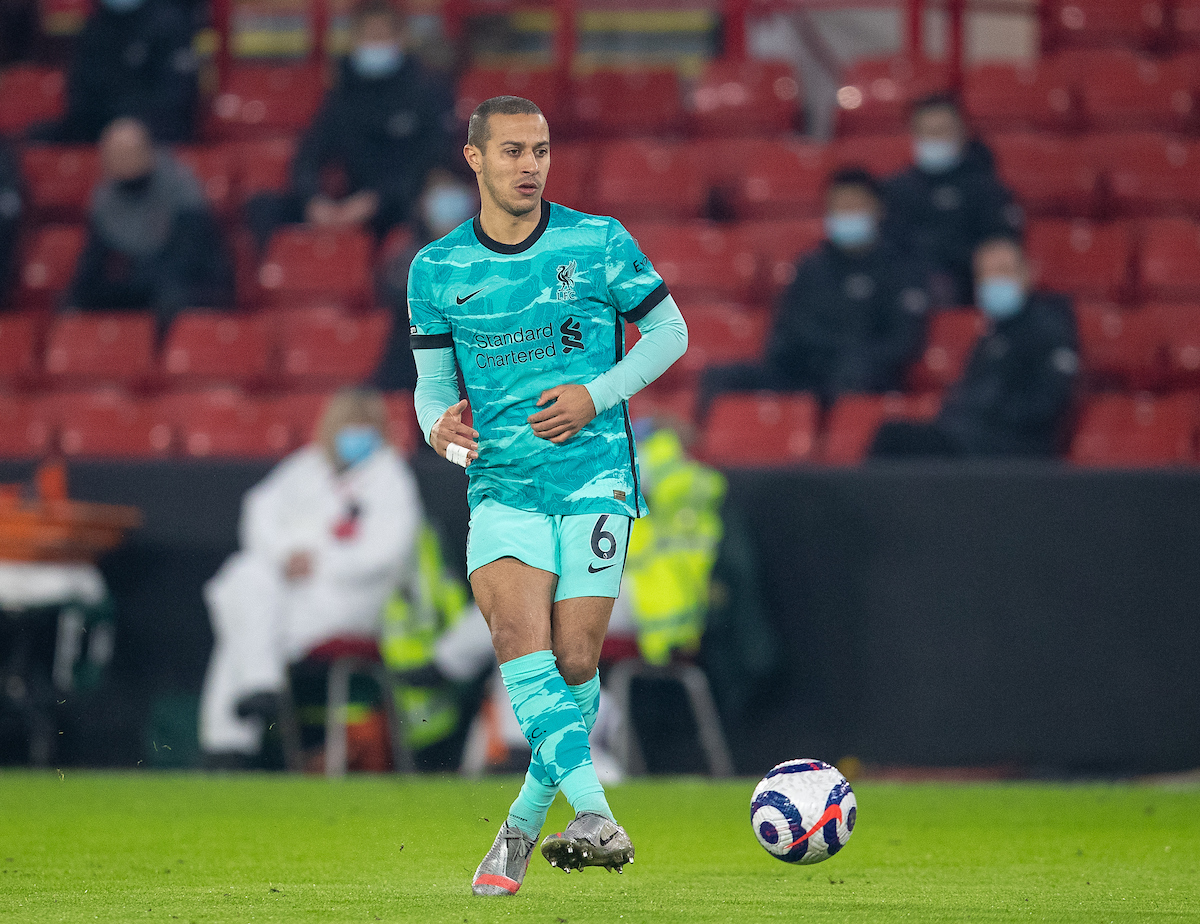 He'll come good, of that there should have never been any doubt, but it did feel like there was a time where we perhaps allowed ourselves to think he wouldn't be the signing we thought he would be initially.
It's not that. It's that the team he signed for was not the team we thought it would be initially.
Which brings me onto Ozan Kabak. Big Ozzy (something I'm aggressively pushing).
The 20-year-old has performed admirably in less than ideal circumstances since he came in, but he's also had his fair share of early teething issues.
Neil Atkinson made the argument in the January transfer window that The Reds had maybe been forced to pull the trigger on Kabak earlier than they'd like to have done. I think there's definitely some merit in that.
It's possible that the club saw enough of what they liked in the young Turk during his time with Schalke but felt he needed more experience before being thrust into the limelight that comes with being part of an all-conquering Liverpool side.
And yet here he is, as The Reds' starting centre half. In that left-sided, ball-playing role that Jürgen Klopp has previously spoken about. Next to Nat Phillips (which is no way a slight on the greatest centre half to ever pull on the red shirt).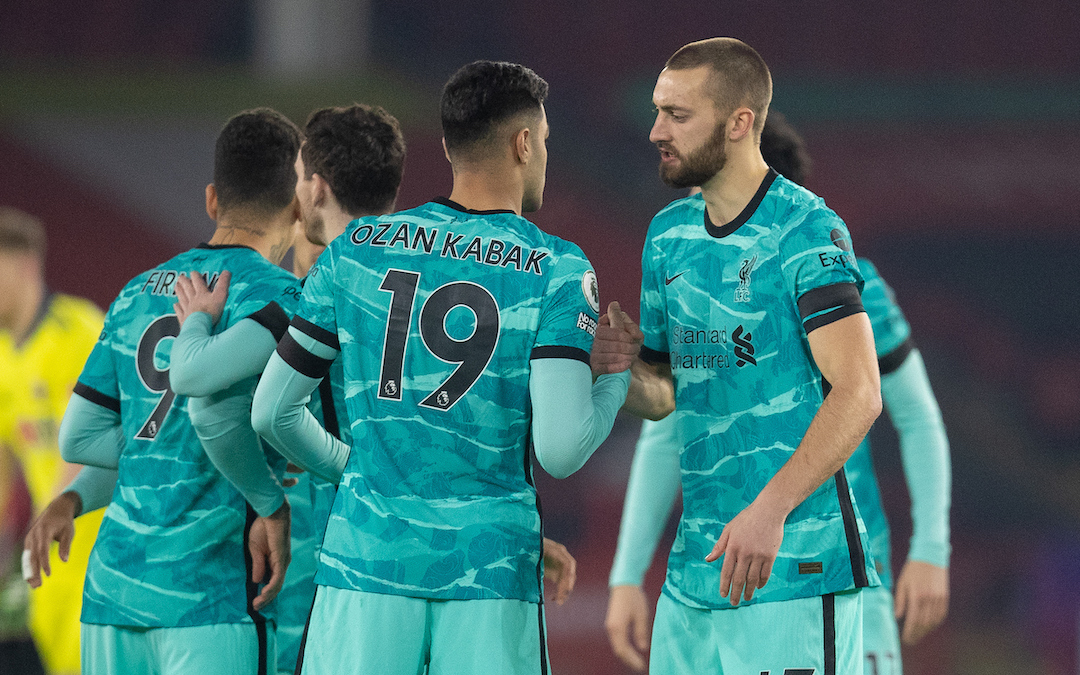 Last night it made sense. Yes, you can point at the own goal that never was when Oli McBurnie appeared to have got into our new man's head enough to cause him to poke the ball past his own keeper. But, for one, it wasn't given and, for two, why would we cling to that anyway?
Kabak turns 21 later this month and is likely to be a regular for The Reds for the majority of the rest of this season. So we should be conditioning ourselves to accentuate the positives with him, and there have been more than enough of them, if we want him to fulfill his potential.
He's young, he's developing and he'll make mistakes. But he's been wanted by the club for a while now and Michael Edwards doesn't tend to get much wrong when it comes to the transfers.
At some point in the future Kabak will be the man we call upon when the domestic cups come around and Thiago will be let off his leash safe in the knowledge that he's got two of the world's best break-up midfielders… Well… Breaking it all up behind him.
Until then we'll just have to have a little patience and hope both of them can contribute to whatever is to come in the closing months of this mad campaign.
It wouldn't surprise me if it was all or nothing. Everything in football is these days.
---
"They can go into that dressing room and feel like, yeah it's been a tough season but tonight we all did our jobs. Now we're in with a shout, a win against Chelsea and it looks a lot different."

The Post Match Pint 🎥

Subscribe to Watch
👉https://t.co/oaOWcUzrlr👈 pic.twitter.com/rKqsaNxbgt

— The Anfield Wrap (@TheAnfieldWrap) March 1, 2021
Recent Posts: