Leanne Prescott reacts to the news that manager Vicky Jepson has left Liverpool FC Women and asks what's next for The Reds…
ON Tuesday it was confirmed.
After more than a decade at Liverpool Women, the curtains were drawn on Vicky Jepson's long association with the club.
"It's with a heavy heart that my time has come to an end with Liverpool Football Club; the place I love and have been lucky enough to call home for over a decade," she said.
"Over the years I have been fortunate to work across the entire pathway at this club. During this time, I've seen so many youth players go on to wear the first-team red shirt, which fills me with immense pride. It's been a privilege to have contributed to their careers.
"I'm also grateful to have had the opportunity to work alongside the talented people at the LFC Foundation. Seeing the increase of girls' participation in football has been truly inspiring.
"To the many senior players, both past and present, that I've worked with, I thank you. Thank you for empowering me with your relentless efforts, professional attitudes and sacrifices that you make daily as a professional footballer. I will be forever grateful for our time together and will be supporting you all from afar this season."
A shock to many, particularly having signed a new deal in the summer, she will be remembered fondly on Merseyside as a guiding light in turbulent times that helped reunite the football club.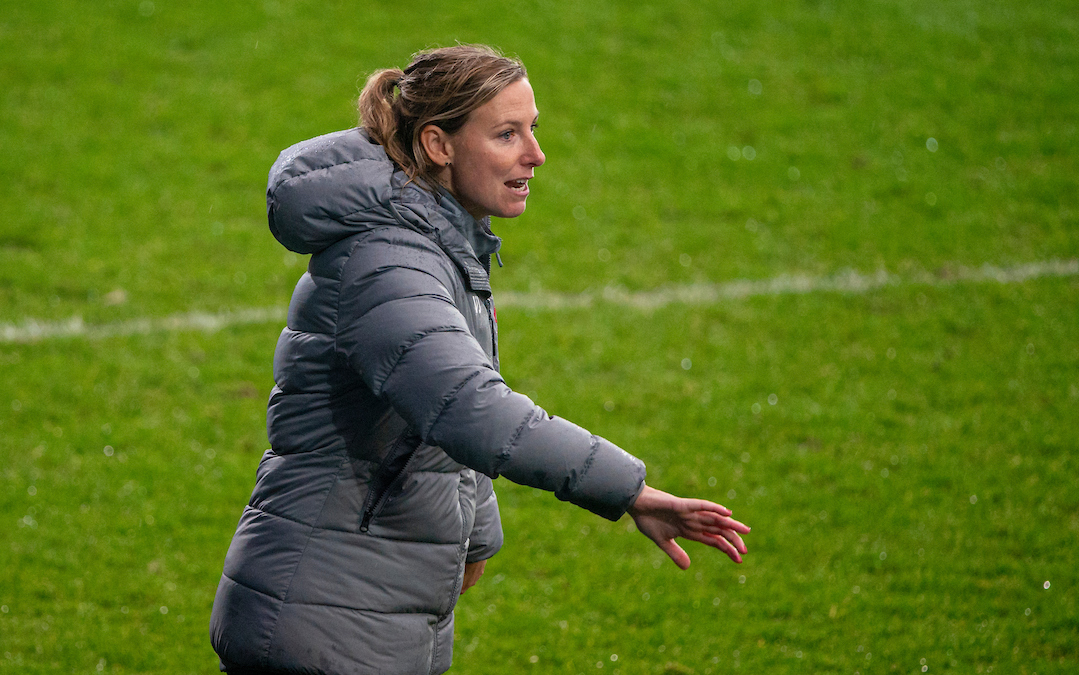 The programme lead for women and girls' football in 2009, before working with the academy and the development squad manager, she helped establish pathways to the first team, nurturing younger players such as Missy Bo Kearns, who formed part of her development team and has continued to go from strength to strength in the years since.
An instrumental figure in increasing awareness of the game, inspiring many through the LFC Foundation Programme, Vicky also more than did her part to further women's football.
While the past two years have not been without challenges as Liverpool manager, time and time again she has responded to the setbacks.
She provided unity in the wake of Neil Redfearn's exit and a mass exodus of high-profile players. She brought stability at a time when the club needed it most. She dealt valiantly with significant financial constraints and rallied the troops after relegation was confirmed in unfair circumstances.
The outpouring from players on social media spoke to the bond she has developed with the team over the past two years. She knows the club inside out, knew what it meant for Liverpool to get back to the top flight, and understood and aligned to the club's core principles. Replacing her will not be easy.
Indeed, the difference between where this club is now compared to where it started in 2018 is huge.
Where once the club was defined by discontent and divide, there is now a real sense of unity between players and supporters again, and while last season's relegation to the Championship came as a huge disappointment, underlining the need for more support from the club's hierarchy, the collective determination to return to the top flight has been heavily apparent this season.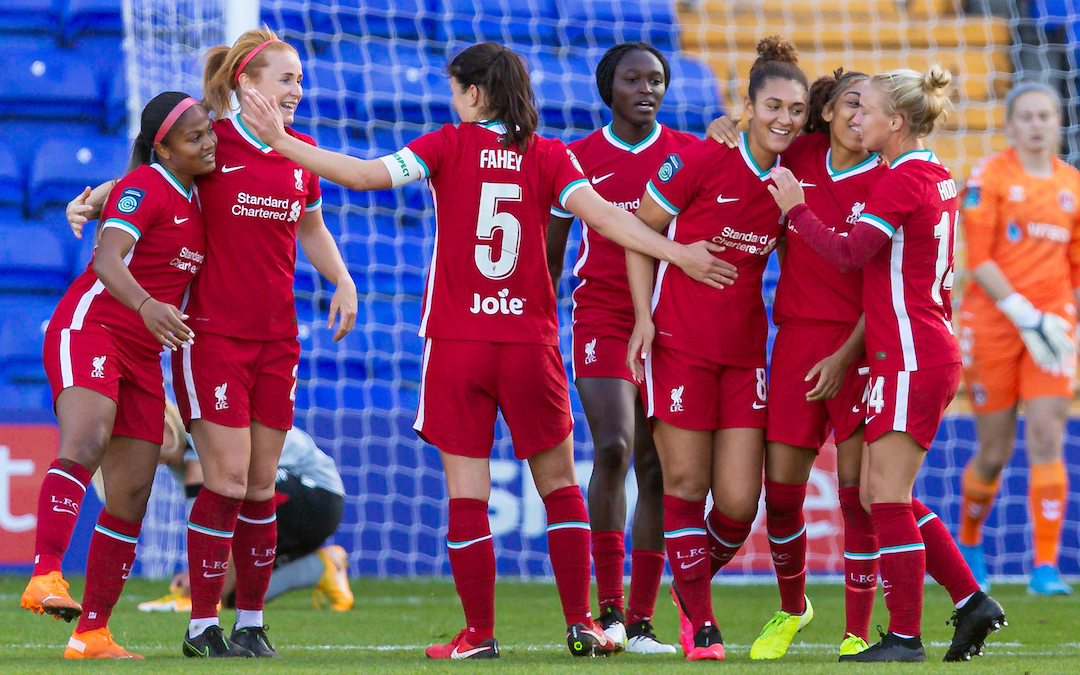 Navigating a series of cyclical rebuilds, she deserves immense credit for the way she responded to key departures, recruiting well despite scarce resources as Courtney Sweetman-Kirk, Anke Preuss, Christie Murray, Fran Kitching, Niamh Charles and Jemma Purfield flocked for the exit.
Her capture of Rachel Furness in January has proved a particular hit, with the midfielder embodying the determination of this side to return to the Women's Super League. Indeed, when Liverpool are at their best, it's usually as a result of Furness, whose inspired performances and individual moments of quality will no doubt play a major role in the ongoing battle for promotion.
It hasn't been a straightforward season, with fierce competition for the solo promotion spot leaving The Reds in third, eight points off the league leaders. There is no doubt that late goals at the beginning of the season have hampered their chances, with goals at the other end still few and far between, leaving little room for error ahead of Sunday's showdown with Leicester.
After 12 years at the club, Vicky Jepson's departure is a bitter blow; a woman who reunited a football club in disarray, all while inspiring young women and the growth of the game, she was so often the light at the end of the tunnel in a myriad of turbulence over the past two years. For that we will always be grateful.
As for the club, it feels like another fight or flight moment; a key decision that they must get right to ensure Liverpool Women become successful again.
Through change, an opportunity to review and rebuild.
That all hinges on Jepson's replacement, a decision the club have to get right.
---
"She had to do a lot of work off the pitch, it's been a struggle to get the women's team back to where it should be."

"It's only really the last 12 month she's been able to focus on the playing side."

Listen to our reaction to Jepson leaving, for free 👉 https://t.co/fqh72opQ9f pic.twitter.com/hLe3fhRI5h

— The Anfield Wrap (@TheAnfieldWrap) January 12, 2021
Recent Posts: