David Segar writes that Liverpool's refusal to sign a centre back in January could have a impact beyond this season for the development of Rhys Williams…
COME back 2020, all is forgiven.
Last year was largely awful by any normal standards, but so far, 2021 is exactly the same, except that Liverpool FC are now unable to win a game of football against any fellow adults.
The Reds showed promising signs of getting back towards their usual selves at Old Trafford, but as seems to have become a trend this season, the fine margins went against them.
Confidence. It's a mother fucker, isn't it? (If you happen to be a student doing a dissertation on sport psychology, feel free to quote me.)
Jürgen Klopp's team looked to be completely shot of it as they stumbled to defeat against Burnley last week, but did gain some back at Old Trafford, even if they weren't able to make it through to the FA Cup fifth round.
It was a bit like having the guts to ask someone out in a bar, but when they ask you what your name is, you can't remember.
One name that we should all remember though is that of Rhys Williams. It is the name of a promising centre back who, with the right guidance and conditions, can become an excellent player with a long career.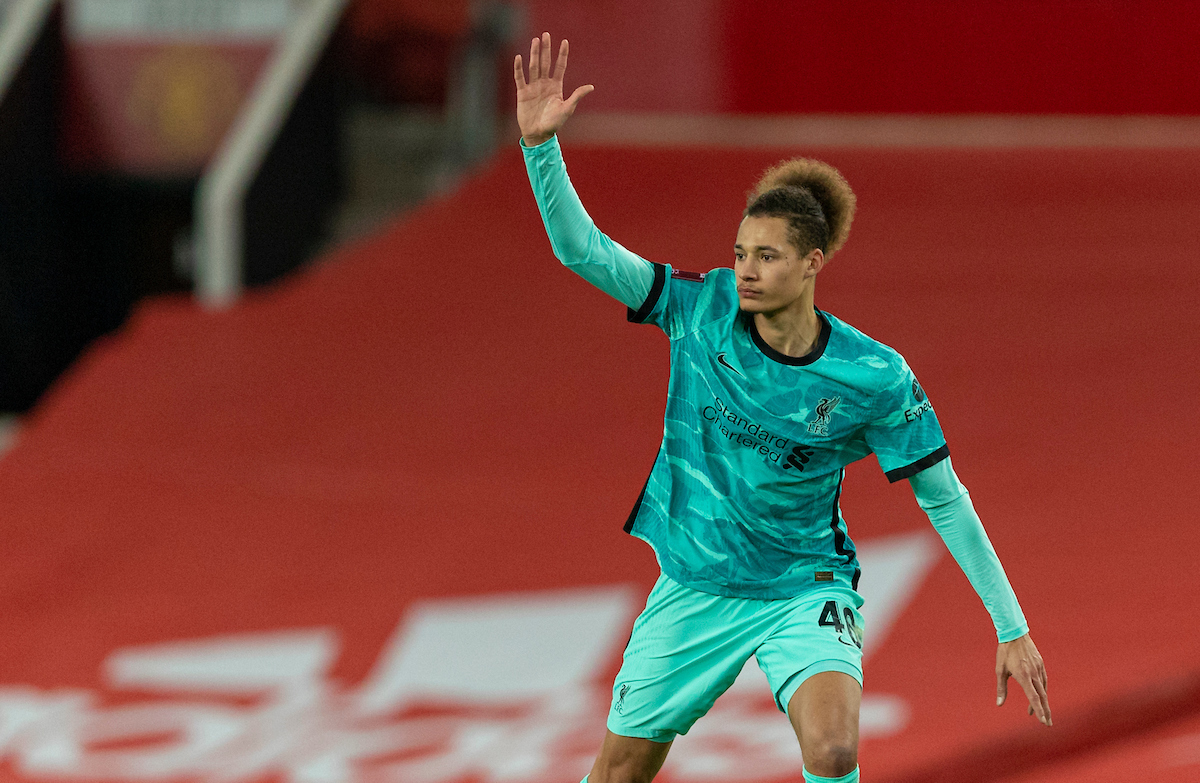 The 19-year-old has been unexpectedly thrown in at the deep end this season thanks to Liverpool's atrocious injury list, and a player who probably otherwise wouldn't have played more than once or twice for the first team in 2020-21 has had to make 12 appearances, and we're only at the halfway stage.
Williams has, in the main, done very well, particularly shining in the Champions League, and not looking out of place in the win against Tottenham Hotspur at Anfield.
Then came a forced sub appearance against West Brom after Joel Matip had to go off injured. He struggled to settle in the game, and though the equalising goal wasn't directly his fault, he would surely have felt disappointed to come on at 1-0 up and end up not winning.
An error followed at Aston Villa as actual child Louie Barry got the better of him and ran away to score. Being bested at senior level was one thing, but having a player two years his junior do it in the FA Cup can't have been easy to take.
Then this past Sunday, Williams was given a big task again to keep out Marcus Rashford and Edinson Cavani in the FA Cup. Man United chose to play on Williams, and it bore fruit more than once.
It is not harsh to say that was the case. It is, however, harsh to say that Williams should have done much better, or that he's a bad player. I'm not sure many have gone that far but it bears repeating.
The point is that Klopp did pick him in a big game again, ahead of the older and more experienced Nat Phillips, and though he has recently been turning to Jordan Henderson to partner Fabinho, the manager has still been willing to pick Williams for the big occasion.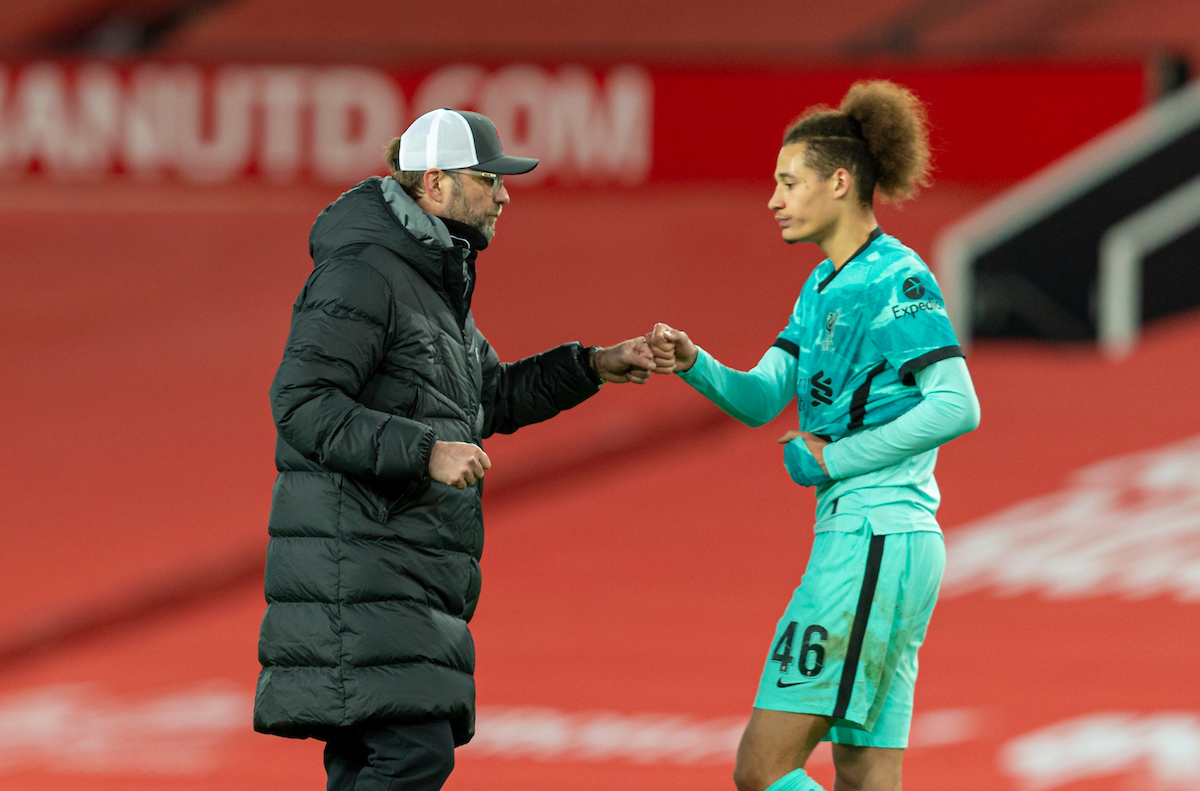 He has been picking him because he sees something in him. We should all see something in him. Williams has shown plenty of quality in his appearances, and not just with tackles, headers and interceptions. A fantastic cross-field ball against Spurs ultimately led to the opening goal that night.
Williams is going through a tough spell right now, and feeling partly responsible for going out of the cup to United will inevitably hurt. I'm sure those at the club in charge of such things will ensure that he's not affected by people on social media calling him all sorts, but he'll know what happened and that fingers will be pointed. For a young and inexperienced player, there's no way it won't affect him.
The defiance in us says that this will only make him stronger. That you can't make an omelette without breaking a few eggs, and that this is all good for his long-term development.
That might be true, but there's only so many eggs you can break before all you've got is a load of eggs on the floor.
It's not an exact comparison, but after Sunday I kept thinking about Emiliano Insua. Not about re-signing him, as he's not a centre back, but about watching him for the reserves 13 years ago. He was brilliant, and I mean brilliant, with a capital F.
I was at uni in 2007 and, while putting off studying in as many ways as possible, I would regularly watch Liverpool reserve games. In 2007-8, Insua was running games from left back as Gary Ablett's side won the league.
It was a sure thing that he would become a first-team player. A gentle easing into the squad by Rafa Benitez would maybe see the left back slot be boxed off for the next decade.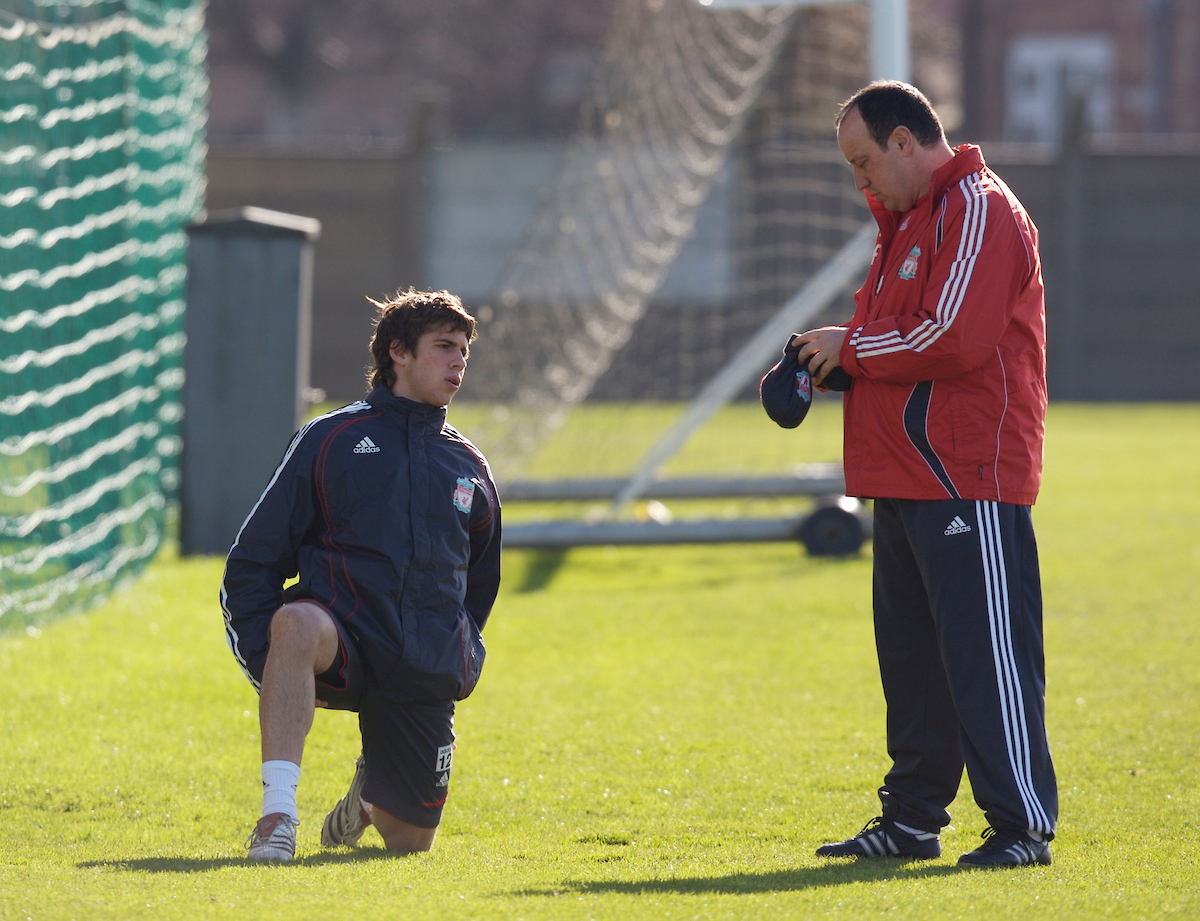 It started well enough, with cameos building season on season, but in 2009-10, the young Argentine found himself playing pretty much every game.
Fabio Aurelio had gotten injured, again, and Andrea Dossena simply wasn't good enough, so Insua was given a run in the team by Benitez. Despite some promise early on, Insua's performances seemed to get worse and worse, as did the team.
The pressure of going from a promising youngster to first-choice left back at a massive club that was performing well below standards meant that it really wasn't the right environment for young talent to thrive.
Insua made 44 first team appearances that season. Inexplicable for a rookie 20-year-old, and he never really recovered at Anfield.
After leaving Liverpool, he carved out a decent career for himself with spells at Sporting Lisbon, Atletico Madrid, Stuttgart and LA Galaxy.
It all felt a bit "what if" to me, though. Granted, the reserve league was not a great place to judge future talent, just ask Krisztian Nemeth and Dani Pacheco, but the Insua that made numerous basic errors towards the latter end of Benitez's final season was a shadow of the teenager who had completed reserve football after his first few games.
I wonder what he could have become if he'd been able to be Aurelio's backup that year. Make 15-20 appearances maybe, with Rafa picking and choosing where would be best to play him and rest the injury-prone Brazilian. Fewer high-profile mistakes, fewer people calling him not good enough, and fewer doubts about himself as a result.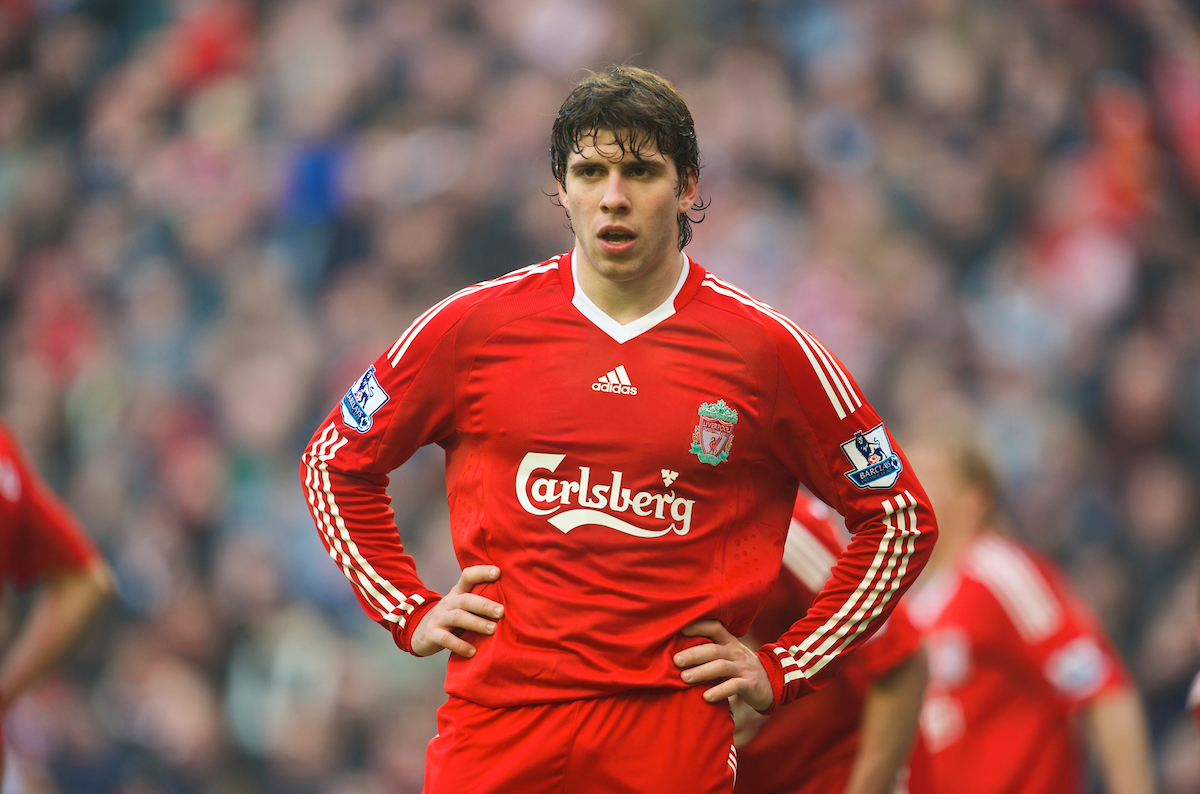 But I digress.
With Williams, it is different because he's not (yet) being asked to play every week, but also he's not a full back. Despite Insua's struggles at times, you could understand it a bit more because full back is one position where it's not quite as risky to blood a youngster, hence why most clubs seem able to find them from their youth systems.
Williams knows his neck is on the line more at centre back, illustrated by two mistakes against Barry and Rashford directly leading to two goals against his team.
The player might have a strong mind, and will have great people around him at the club, but asking him to continuously play in important senior games won't necessarily just be doing his confidence damage now. It could have lasting effects, and impact on what might otherwise be a very successful career if allowed to develop like any other promising 19-year-old centre back.
Klopp will know this as well as anyone. He trusted a young centre back pairing at Borussia Dortmund in Mats Hummels and Neven Subotic, but they were both older and with far more games under their belts than Williams.
There are many reasons why it seems to make sense for Liverpool to sign a centre back now. To give Klopp another option, to allow the midfielders to play in midfield, to try and strengthen the team in the short-term and stop haemorrhaging points.
One of the chief reasons on the list should be to avoid the risk of doing potentially irreparable damage to the career of a promising young player.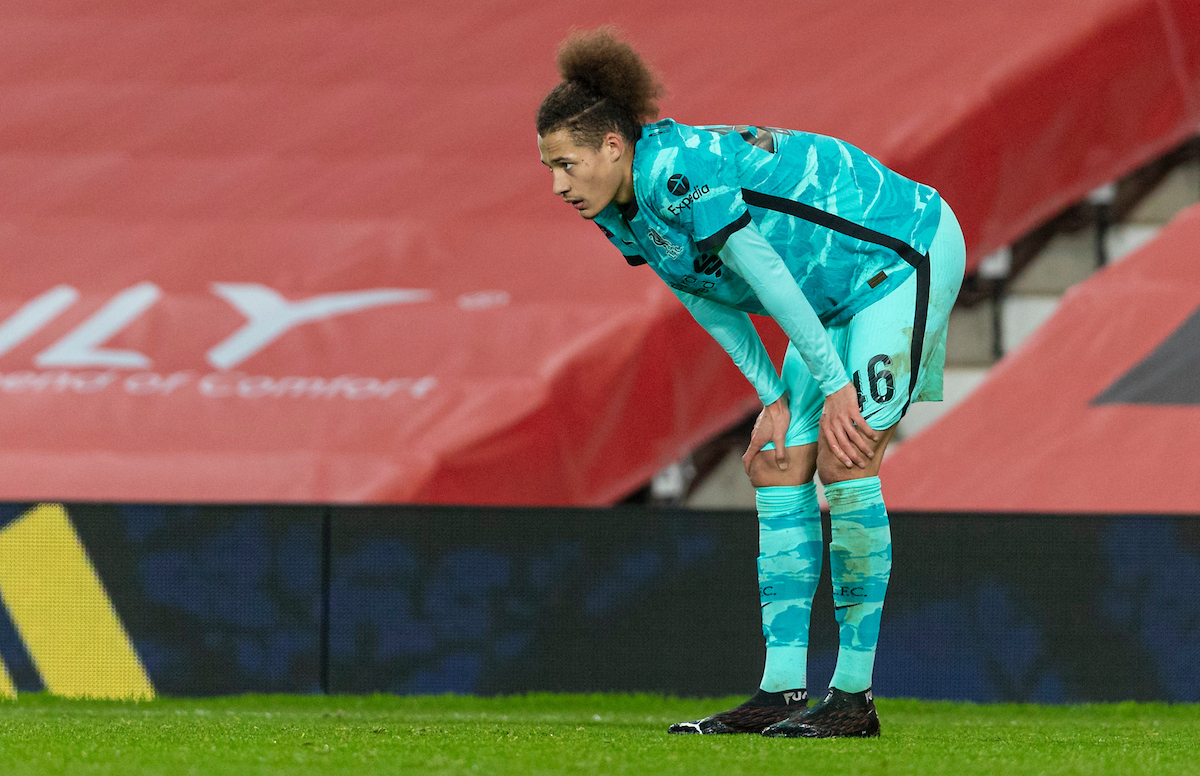 Williams needs games, but he needs games where he can make all the mistakes that a young centre back will always make, and he needs to do that away from the inevitable spotlight that playing for Liverpool brings. He will have made plenty of mistakes at Kidderminster last season, and maybe one or two people would have mentioned it. Make a mistake at this level, rookie or not, and it will be discussed far and wide.
Williams doesn't have the physical advantages that a Joe Gomez does. Some young defenders can get away with errors in judgment because they have recovery pace or muscle, but Williams has neither and so needs to be the centre back who spots danger before it happens.
Becoming elite takes games, and lots of them. It's just that Liverpool can't afford to give them to him right now. They have a league title and European Cup to win.
I am certain this will be a part of any risk assessment being used to decide what Liverpool do between now and next Monday. There may not be much money to spend, but that is simply where sporting director Michael Edwards must earn his (which he has done and then some since his appointment, it must be said).
Liverpool can still retain the Premier League, they can still regain the European Cup, and Rhys Williams can still be a future star of this or any other team.
It does feel like all of those things might only be possible if we see a new centre back leaning on a sign at Kirkby in the next six days, though.
---
"It's a lot to be asking of Rhys Williams putting him in for games like this. When you're that age, you're still in that developmental stage."

The Moment with @RobboHuyton and @DavidRaven131 🎥

1️⃣ Download our app
2️⃣ Get FREE tokens
3️⃣ Get Access

👉https://t.co/yTcwWTZN7t 👈 pic.twitter.com/6sdwW9wpUB

— The Anfield Wrap (@TheAnfieldWrap) January 25, 2021
Recent Posts: