With Liverpool suffering from injuries in defence and impotence in attack, David Segar looks back at a similar scenario Jürgen Klopp went through in Dortmund…
LIVERPOOL are in a bit of a funk at the moment. You may have noticed.
Sunday's stalemate with Manchester United at Anfield was undoubtedly a better performance than anything the Champions have produced since the 7-0 thrashing of Crystal Palace a month ago, but it still wasn't good enough.
It wasn't the true Liverpool. It was a blunter version. A lot of the usual characteristics, just with no end product. Like a viper with corks on its teeth.
The goalfest at Selhurst Park looked like it was Liverpool getting into gear, ready to pull away from the rest. Instead, they have stalled, burst a tyre and flooded the engine.
Three draws and a defeat from games against West Brom, Newcastle, Southampton and United has seen Jürgen Klopp's men fall down to fourth in the Premier League table.
Opta revealed after the game on Sunday that, although The Reds scored seven at Palace from 14 shots, in the four games since then they have scored just once from 62 shots. Keeping up a 50 per cent success rate would have been asking a lot, but going down to a 1.6 per cent success rate is definitely too far in the other direction.
It is an inconvenient drop in standards, but it also isn't the first time in Klopp's career that he has faced such a situation, where injuries, low blocks and a general loss of form have stopped his team from winning as often as they would like.
Your mind might immediately go back to his tricky final season at Borussia Dortmund where, after losing his best players to either injury or Bayern Munich, Klopp found his side were struggling to win any games despite having the vast majority of possession and shots.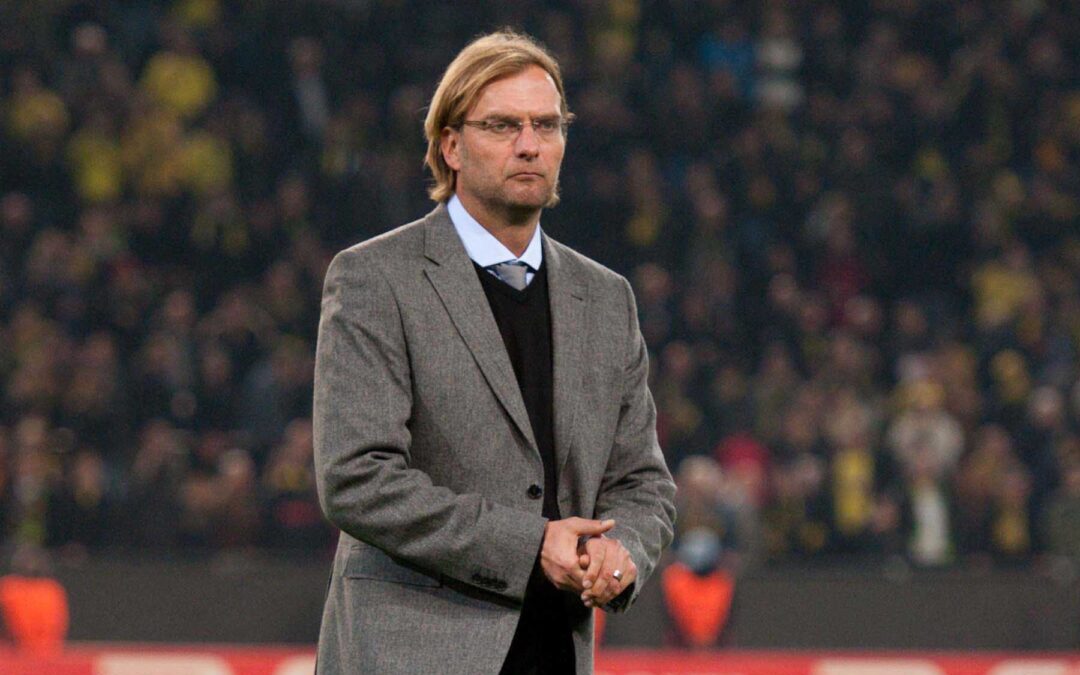 However, Dortmund were famously fighting relegation at the halfway stage of that campaign, rather than having merely slipped off the top spot.
A slightly more appropriate season to compare it to would be the previous one.
The year was 2013. Pope Benedict resigned (from being Pope, not, like, as Port Vale boss or anything), King Richard III was found buried in a Leicester car park, while Daft Punk and Pharrell Williams were "up all night to get lucky".
Jürgen Klopp, meanwhile, was not getting lucky. Pharrell probably wasn't talking about Bundesliga results, but nevertheless despite a strong start to the 2013-14 league campaign as his Champions League finalists were looking to take their domestic crown back from Bayern, disaster struck in the November.
Both of Klopp's main centre backs, Neven Subotic and Mats Hummels, suffered ligament injuries that would rule them out for significant periods. In Subotic's case, the rest of the season.
Klopp had signed Greek international Sokratis Papastathopoulos the previous summer, and so had able cover for one (Sokratis was good back then, honest), but he had lost two key components.
He decided to bring in Manuel Friedrich on a free transfer. Klopp had previously worked with Friedrich at Mainz and so knew what he was getting, but his former player was now 34 and was very much a stopgap.
It wasn't all Friedrich's fault, but the unsettling of the team after losing their main centre back pairing was evident in the generally under-par performances of the side.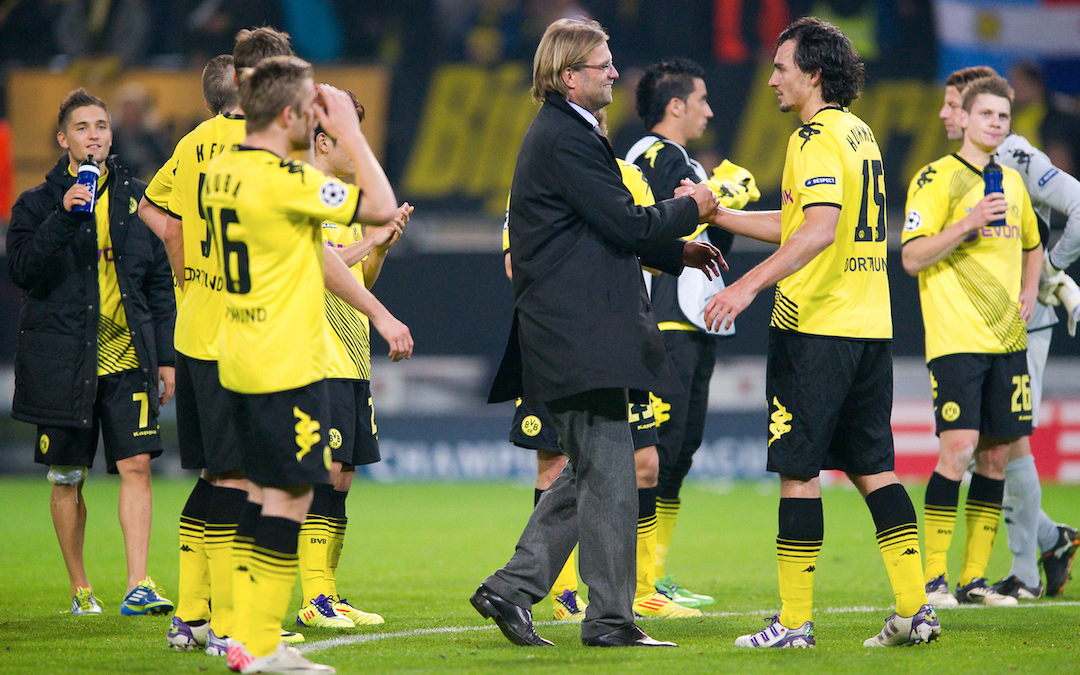 Dortmund had won nine of their first 11 league games before the injuries to Subotic and Hummels. They then lost the game in which Subotic was injured at Wolfsburg, and after Hummels had also been sidelined, proceeded to win just once in their next six, losing three and drawing two as they went into the winter break with a whimper in fourth place.
This included a 3-0 defeat at home to Bayern, a game in which Klopp did not have a single one of his first-choice back four available.
He was missing defenders, but it is notable that in his excellent Klopp biography Bring the Noise, German football expert Raphael Honigstein mentions that during this period "Dortmund missed too many chances and had problems creating openings against teams who were happy to sit deep".
Despite a disappointing draw at home to Augsburg in their first game back in 2014, Klopp's boys went on to win 12 of their last 16 games, thanks largely to the return of Hummels. They finished a respectable second considering what they had to put up with, quite a way behind Pep Guardiola's Bayern, but it would have been a hard task to keep up with their 90 points from 34 games anyway.
Is the moral of the story that Klopp had setbacks – particularly losing key defenders to injury – then had a wobble but ultimately recovered?
Well, yes. That's what I was going for, but it would be too simple to draw the line there.
It of course helped that he had a five-week winter break in Germany to try and solve problems and get Hummels back to fitness. He rarely gets a five-day break between games these days, although will have used the nine-day gap before the United clash to do things he otherwise wouldn't have had time to.
The bespectacled boss did decide to bring in a short-term solution to try and fix the problem back then. Perhaps the fact that Friedrich didn't really work as a short-term option (he moved to the Indian Super League the following summer) is why Klopp seems gun shy to do similar now.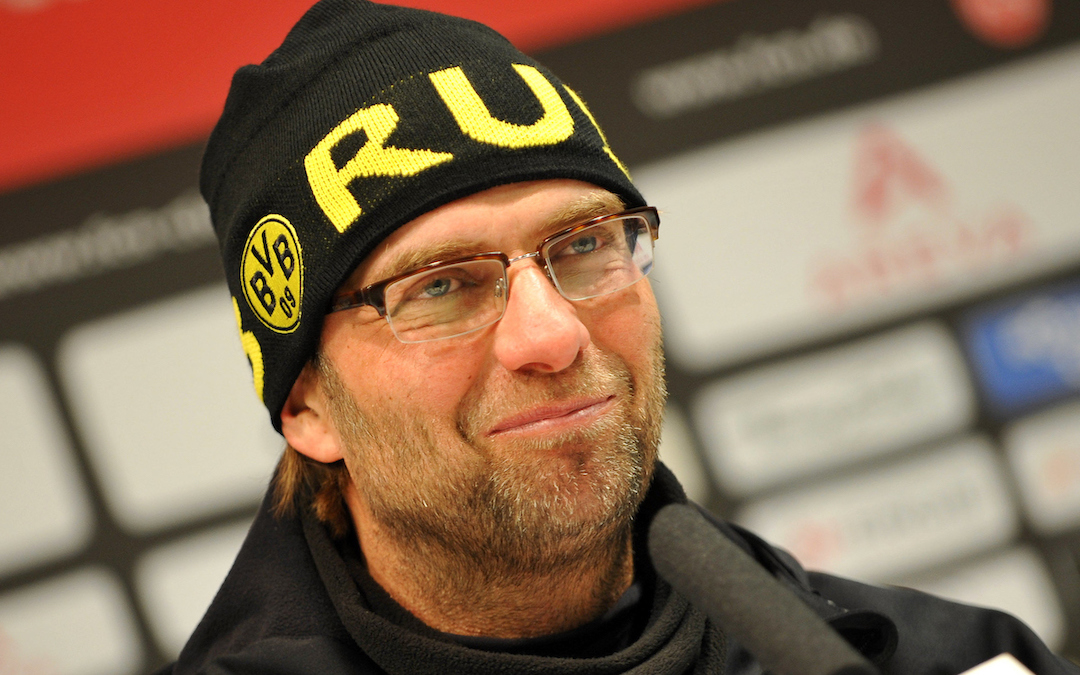 For the last two Liverpool games, Klopp hasn't played an orthodox centre back, with midfielders Fabinho and Jordan Henderson very ably filling in. He didn't really need to resort to this in Dortmund, or playing inexperienced youngsters. He did utilise Sven Bender back there for very rare emergencies, but in the main he was able to select actual defenders.
Perhaps the obvious solution to recent woes is simply playing the front three back into form. Klopp had a potent attack of Robert Lewandowski, Marco Reus, Henrikh Mkhitaryan and Pierre-Emerick Aubameyang to get him goals, managing 80 between them in all competitions.
Just one of Sadio Mane, Roberto Firmino or Mo Salah rediscovering anything like their normal levels would solve a lot of problems right now, even if there would still be underlying issues to address elsewhere. It would help tremendously if they could all get back to their effervescent best.
Before you say it, no. I do not think that this season potentially mirroring the one that Klopp had in 2013-14 means that next season will also mirror his 2014-15 campaign. What Klopp has built at Liverpool is entirely different to the side he had at Dortmund, and their 13-14 season also didn't come in the middle of a pandemic with all of the weird differentials that has thrown up.
Of course, Liverpool also had a fairly manic 2013-14 season and, indeed, also managed to finish second despite not having anything that could be described as a "reliable" defence.
Second place should not be settled for this season yet, though. A lot of the narrative may be the same, with missing defenders and a rival led by Pep Guardiola. Klopp showed then that he can get his team motoring again, and while Manchester City have started to look like the team to beat once more, Pep's Bayern side didn't have the previously mentioned variables of pandemic life to deal with.
Liverpool's manager is an exceptionally smart man who learns from previous experiences and we as fans can take solace by looking back at history.
Meanwhile, Klopp and his players must only look forward for a route to get back to winning ways.
---
"Do we think we're adapting well enough? Fitness is down, intensity is down."

"Our intensity is our identity and we're dealing in a time where every single match is noticeably less intense."

The Anfield Wrap FREE Podcast 🗣

Listen for FREE 👉 https://t.co/N9QGwnHwCJ pic.twitter.com/qLQziAjPiE

— The Anfield Wrap (@TheAnfieldWrap) January 19, 2021
Recent Posts: