Jordan Henderson has become such a crucial player for Liverpool, and Leanne Prescott writes that his return is timely ahead of a tough game against Tottenham…
JORDAN Henderson is now revered around Anfield as one of the key men to the club's recent successes.
This despite having been the poster boy for Liverpool's struggles in the past, inadvertently used as a symbol of the club's failings in the transfer market, and even offered as a makeweight for Clint Dempsey.
Though appreciation and recognition has come late in his career, there are now no qualms about his value to this side; a Champions League and Premier League-winning captain and the embodiment of Klopp's Liverpool.
It is no coincidence that The Reds are at their best when their captain is on the pitch. A vocal leader, organising and directing at the epicentre, he sets the standard, forever demanding excellence from himself and his teammates.
A leader of men.
In doing so, he epitomises all the requisite characteristics of a modern leader. Commitment. Resilience. Relentlessness.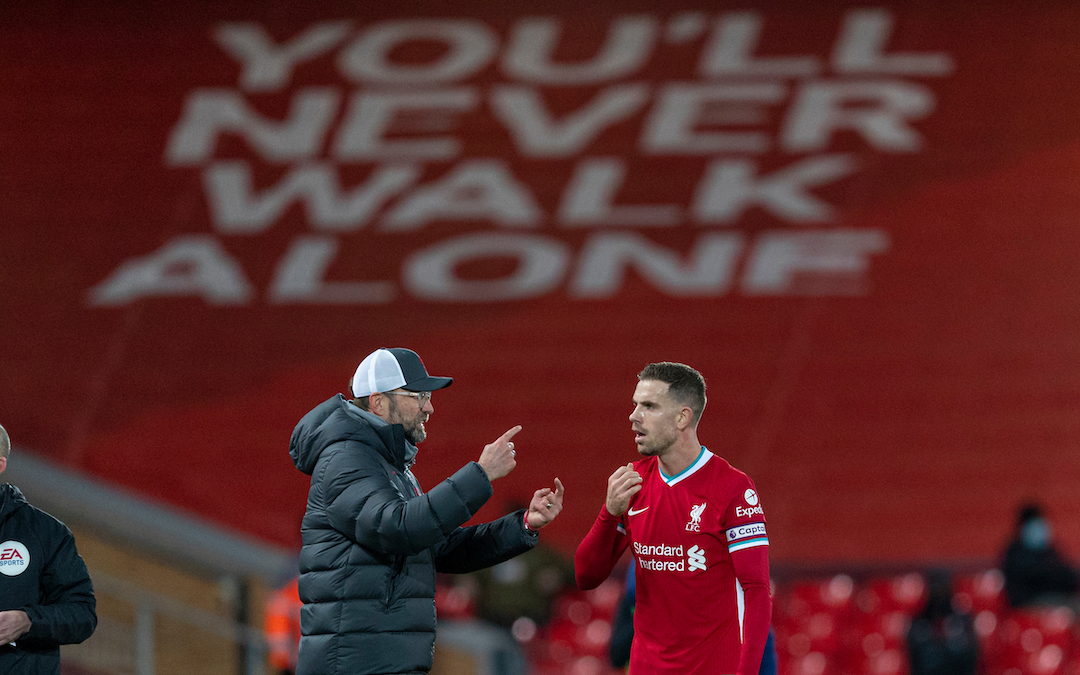 Time and time again this season, he has stepped up when Liverpool have needed him. His influence is such that this side just isn't the same without him.
A recurring theme since 2,000 supporters were no longer able to attend games has been hearing just how vocal a presence the 30-year-old is in the middle of the park. He is constantly talking, bellowing instructions and coaching his teammates through every facet of the game.
Crucially, he calms things in vital moments but drives up the intensity when most needed. Directing the play and bringing balance to the side, it is only when you remove him from the equation you realise how important a factor that is.
Indeed, since October 2017, Liverpool have lost only two Premier League games in which Henderson has started in midfield, both of which came away to Manchester City.
For much of his career, his hard work and determination has gone unnoticed, but there is a reason managers and teammates are so quick to heap praise on his shoulders. They recognise his role and understand his importance.
Recent weeks have only underlined as much, with his absence coinciding with two defeats in the last two games, making his return ahead of a pivotal run of fixtures all the more significant.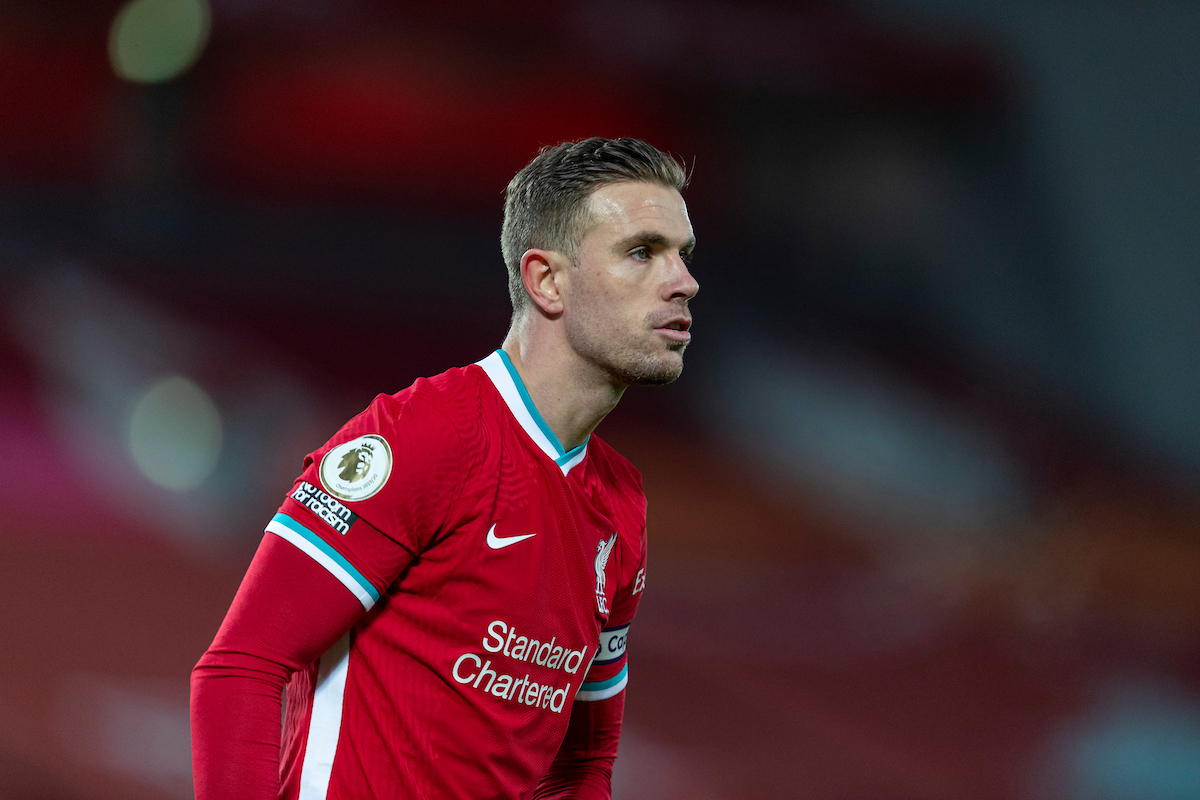 Thursday's matchup with Spurs feels like a huge moment in Liverpool's season, with an opportunity to benefit from results elsewhere and halt the recent slump, and while much of the pre-match talk has been about the availability of Joel Matip, the captain's return will be just as big a boost.
So often the driving force and the instigator to The Reds finding another gear, he will hold the key at both ends of the pitch and was a pivotal presence in the middle of the park during the 2-1 win at Anfield earlier in the season.
Most importantly, his return will undoubtedly help unlock Thiago further forward, while providing the necessary stop gap when Trent Alexander-Arnold and Andy Robertson bomb on.
A player who has gone on an incredible journey since joining in the summer of 2011, it's been some time since doubts were raised about Henderson's qualities.
He has fought tooth and nail to get to where he is today and continues to get more influential with every passing year.
A return to action is precisely what the doctor ordered.
---
🗣 Tottenham v Liverpool: The Team Talk | #NewPodcast | #LFC @jsexton24 hosts @Knox_Harrington and @lizzidoyle to react to Jürgen Klopp's pre-Tottenham Hotspur press conference…

Subscribe 👉 https://t.co/cXuFmblU0t
Listen 👇https://t.co/MeJl07rxYl pic.twitter.com/lJxb0NM9e0

— The Anfield Wrap (@TheAnfieldWrap) January 28, 2021
Recent Posts: