Rob Gutmann's match preview ahead of Liverpool vs Wolves at Anfield, with The Reds still getting the job done in light of their increasing misfortune…
I HAVE a real problem with injuries to Liverpool players.
They frustrate me in a way I've never been able to come to terms with. Bill Shankly supposedly refused to talk to injured players. I get that. Me and Bill aren't so different.
I don't irrationally hold the injury against the stricken player. I think a lot of fans actually do, although they'd be loathe to admit it. Even to themselves. I hold the misfortune against fate. After a particularly bad spate, it's also hard not to question the wider 'system' at the club. It's best to resist this line of enquiry because you're never going to know the truth and it just ends up making you bitter, twisted and against the entity you're supposed to be loyal to.
What has happened to Virgil Van Dijk and Joe Gomez has been hard to process. Still reeling from those blows, the club has had to endure a building injury roster that is as bad as any in my long Liverpool-supporting lifetime. It's particularly tough to take because Liverpool are so good right now.
If we were mediocre it would be easier to park the injury issue. It didn't feel such a loss when we lost then-first teamers like an Oyvind Leonhardsen, or a Danny Murphy, or a Martin Skrtel. If Phil Babb was ruled out for a whole season, the news would be worthy of little more than the Alan Partridge shrug. No offence to all of these honest professionals, but none were troubling the FIFA world top 50 players list, none were a Thiago Alcantara, a Trent Alexander-Arnold, or a Virgil van Dijk.
The current Liverpool are a great football team on the cusp of even greater greatness. As we purred and basked in the after glow of vintage performances against Chelsea and Arsenal earlier in the season, everything seemed to be ahead of us. It might very well still be, but we simply can't see the path as clearly as we did just two months ago.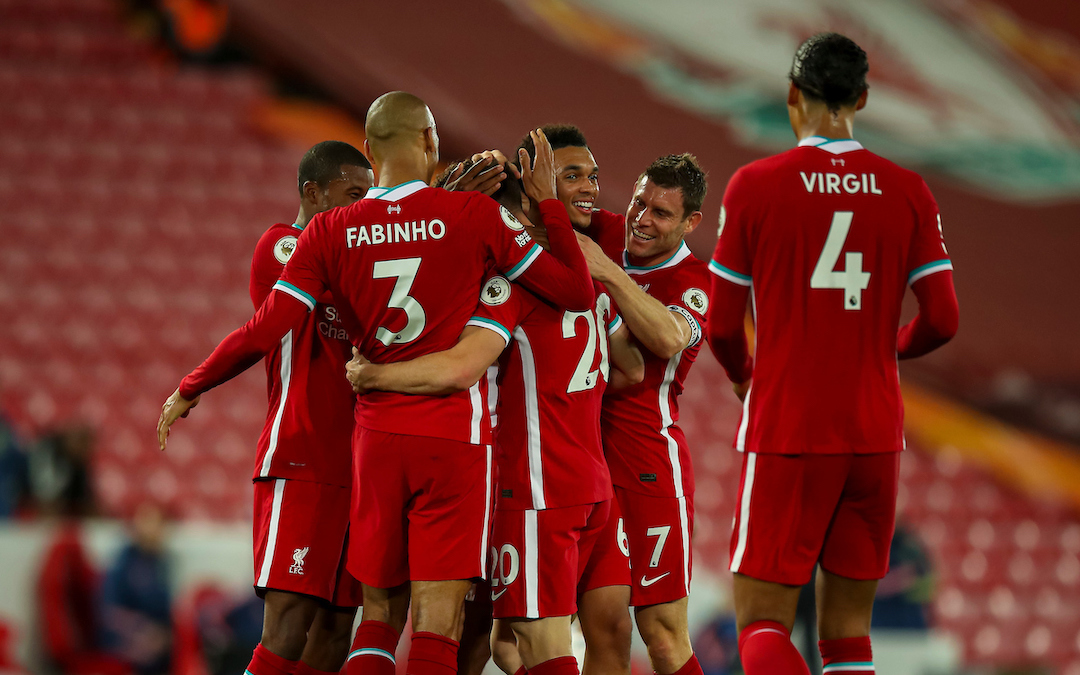 Injuries are hard to take because they feel so unjust. If your defender slices a clearance and you end up conceding a soft goal that's not a travesty that's because your man wasn't good enough. That can be a tough thing to accept but it isn't fundamentally unfair. What happened to the likes of Virgil, Joe and Thiago was very, very cruel and betrayed all the laws of natural justice. That these blows have been compounded by many other players falling has rendered me verging on bereft at times.
In the midst of the 'crisis', there has been a Liverpool team that have remained, within the context, simply outstanding. Given the circumstances, we had no right to expect the performances we saw in Bergamo or at home to Leicester. That Liverpool are near top of the league is an extraordinary thing.
That The Reds are prevailing in such adversity has made the extended injustices of so many negative marginal VAR decisions even tougher to absorb. If the gods have been unkind with the injuries they've inflicted on our squad, they've been positively taking the piss by punishing us with the worst indulgences of football's extremely flawed VAR technology.
Victories over Everton and Brighton have simply been stolen from us. Grand larceny in plain sight. In light of everything, I've found the additional injustices of the VAR decisions impossible to come to terms with.
The foolish will say that 'it will all even itself out' but that is superstitious mumbo jumbo. We are not likelier to suffer less injuries as the season progresses nor less vulnerable to the vagaries of the new refereeing technology.
Liverpool really need to beat Wolves this weekend. We should not confuse that 'need' with thinking that they 'must', or face being judged harshly. A tired and battered squad must be forgiven for operating at less than maximum capacity.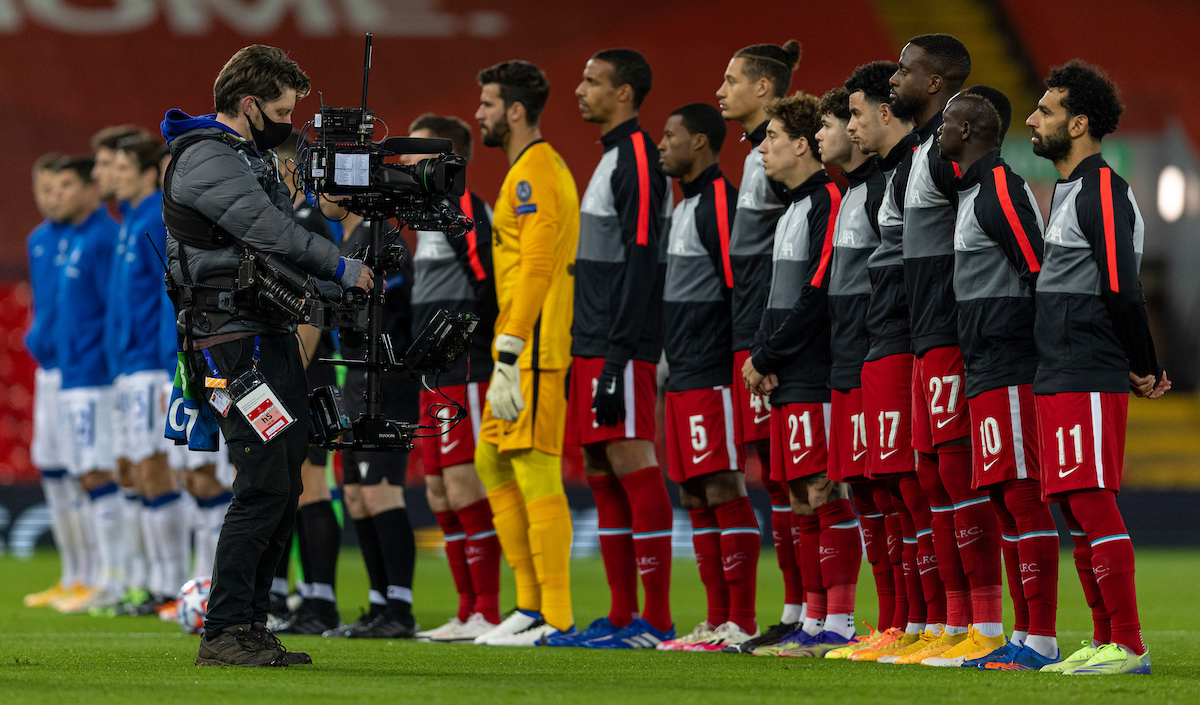 Not that I think Liverpool won't turn it on. We all know this Liverpool are legendary for their mental strength. The 'mentality monsters' have won the game's biggest prizes to prove it. So, impressively, this quality has remained at the fore during all recent travails.
Jürgen Klopp picked the strongest team available to him against Ajax in the week. That lineup included three teenagers and others who have played far too much football lately. The likes of Sadio Mane and Gini Wijnaldum are entitled to look dead on their feet. There was talk post match that Andy Robertson and Jordan Henderson may be doubts for Wolves although fears have eased somewhat since.
Wolves will be tough opponents. They aren't going to challenge for the title and are unlikely to be in contention for a Champions League place, but on their day they can hurt anybody. Nuno Espirito Santo's team come to Anfield buoyed by a good away win over Arsenal. Aside from a 4-0 reverse at West Ham in September, Wolves have been very solid defensively, conceding just four times in the seven games since. Conversely they don't score a lot of goals – eight in their last eight – and will be further blunted by the loss of main goalscorer Jimenez.
I expect Klopp to attempt to pick the side that beat Ajax again. The Tuesday-Sunday gap should prove sufficient to provide some rest for his weary warriors and his main men will expect to enjoy the rare luxury of a full week without a game following Wolves, with next Wednesday's Champions League clash with Midtjylland now a dead rubber.
If there are to be any surprise returnees, then two of Wijnaldum, Henderson and young Neco Williams could be rested/omitted, with Naby Keita and Trent Alexander-Arnold the players nearest to a return from injury.
Predicted 11: Kelleher; Williams, Matip, Fabinho, Robertson; Wijnaldum, Henderson, Jones; Salah, Jota, Mane
---
"The first 2000 to get in the ground tonight are the first 2000 to say thank you to the players. Enjoy it, get behind them, they're going to relish it."

'The Friday Night' on fans getting back in 🎥

📱 Subscribe for all of our build up to Wolves 👉 https://t.co/oaOWcUzrlr pic.twitter.com/qzKBHyvANG

— The Anfield Wrap (@TheAnfieldWrap) December 6, 2020
Recent Posts: