Leanne Prescott writes that Joe Gomez's injury on international duty is not only a big blow for Liverpool, it's a further indictment of football's fixture pileup…
FOOTBALLERS, like us, are susceptible to strains and breaks.
They suffer from the same mental struggles. They deal with the perpetual weight of expectation. They must also contend with the limelight of national media.
Just this week Mason Greenwood, England's starboy, has been the subject of derision.
Among all the appreciation and adorn, who is protecting them?
As Covid's relentless football schedule continues apace, it is a point worth raising.
When Trent Alexander-Arnold pulled up at the Etihad, he became another victim of the fixture list, having played over 12 games in two months. Just four days later, Nathan Ake and Joe Gomez are the latest to be added to the list.
There are now 27 Premier League players sidelined with soft tissue injuries, all of whom are suffering from the considerable mental and physical demands in the most gruelling of seasons. Football, it seems, has decided to cram all games in as though the pandemic didn't happen.
Aside from scrapping FA Cup replays and two-legged League Cup semi finals, the churn continues.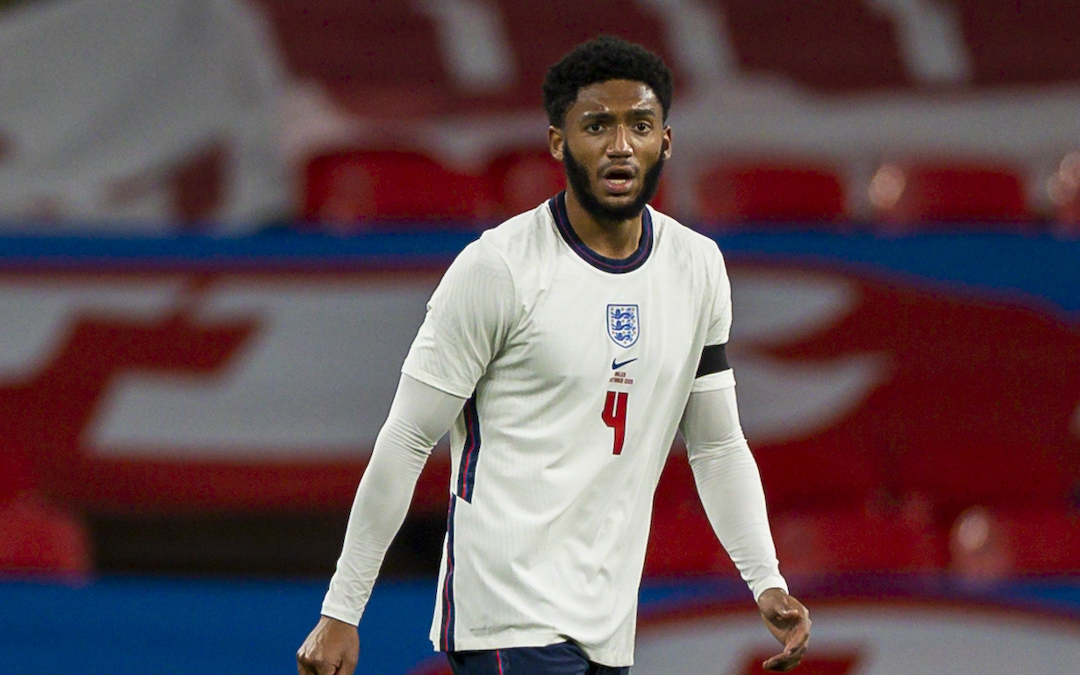 Yes, injuries are a part of the game, but the nature and consistency of them is becoming a real problem. From a Liverpool perspective, it is now a serious one.
What's more, the nature with which Gomez's injury is sustained, during an international break that arguably shouldn't be being played at all, for a friendly to boot, makes it an even more bitter pill to swallow. It is upsetting, it's cruel and it is all entirely avoidable.
We are just eight games into the Premier League season and there have now been 13 injuries to this squad. Were you to put them all together, they'd form a considerable title charge.
Every team has to ride the rapids over the course of a season, but it increasingly feels like The Reds have pissed off the football gods.
Throughout injuries to Virgil van Dijk, Joel Matip and Fabinho, Gomez has been the one constant, impressively stepping up as the commander within the back four. Playing with three different partners already this season, his return to form has been pivotal to Liverpool's strong start amidst the selection crisis.
There can be no sugar coating how significant this latest blow is, for club and player.
For Gomez, it is now the fourth significant injury he will have suffered at such an early stage in his career, having already missed 97 games playing for The Reds. He was sidelined for the best part of a year with a cruciate ligament injury when Jürgen Klopp arrived, before admirably fighting back to become a regular in the side.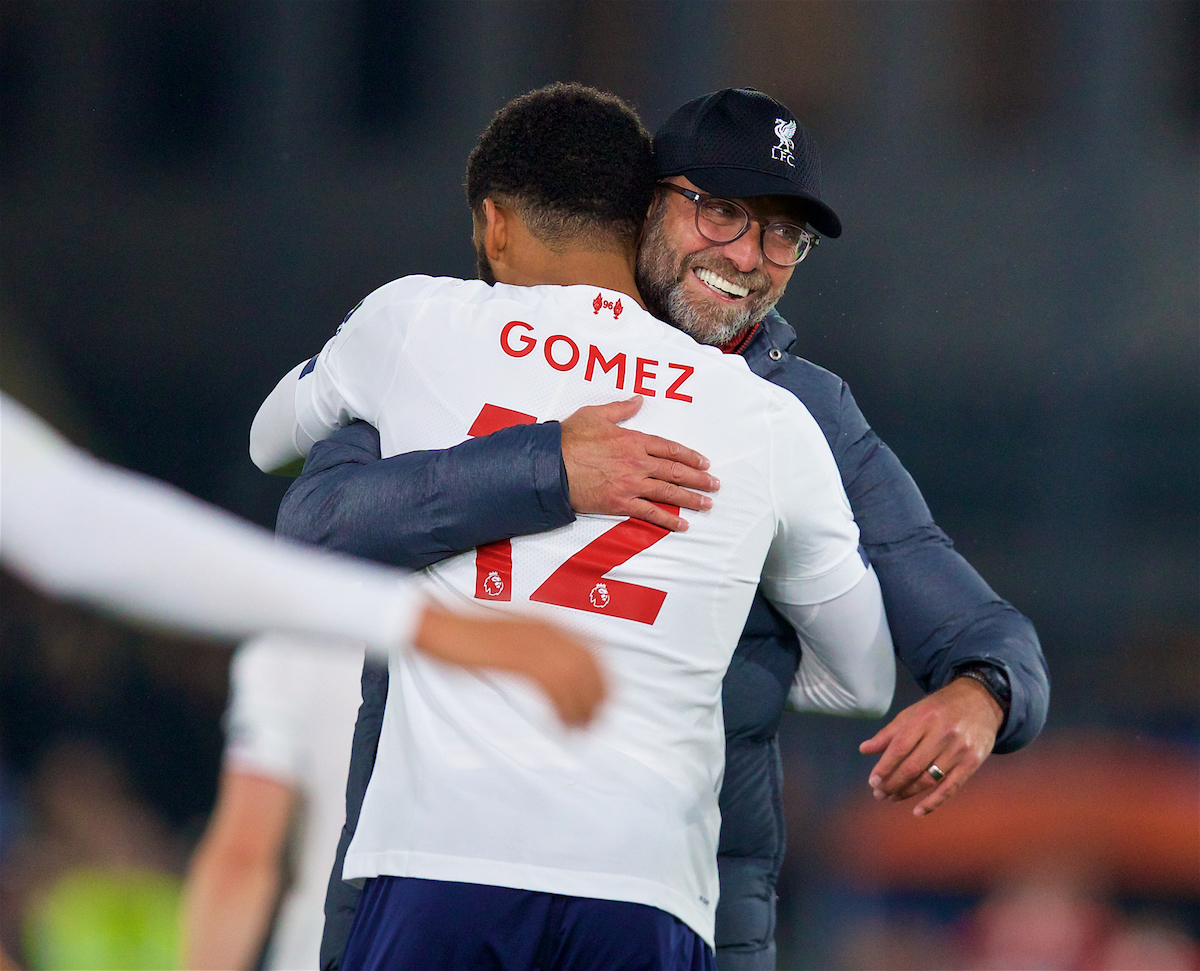 His 2018 would be plagued by three ankle injuries, with surgery ruling him out of the Champions League final as well as the World Cup, before the 23-year-old again returned, adopting a key role in Liverpool's transformation to serial winners over the last two seasons.
And here we are again.
Another devastating blow which comes at a time when he had taken up the mantle from Van Dijk; a calm, authoritative figure Klopp needed in troubled times.
The extent of the injury remains unknown, but Gomez is now another victim of this unprecedented schedule. Indeed, while some would argue Klopp left his centre-back options thin on the ground in Van Dijk, Matip and Gomez, few could have foreseen the current predicament.
Liverpool, for all intents and purposes, had responded valiantly to Van Dijk's season-ending injury, conceding five in the seven games without the Dutchman. Now, they must do it all again.
Matip, whose considerable injury record is enough to make you want to rock back and forth in a corner in itself, is now The Reds' only fit senior centre back. He must be wrapped in cotton wool for the foreseeable future. So too the young duo of Nat Phillips and Rhys Williams, whose season has now become one of real opportunity.
The hope is that Fabinho will return after the international break and lighten the load, but there is no denying what a monumental blow this is for Klopp, who is now without his two preferred central defenders. Suddenly Alisson's importance to this side has never been greater.
Somehow, in the midst of the most congested schedule to date, football remains determined to play every game without fail. Doing so denies the problem at hand.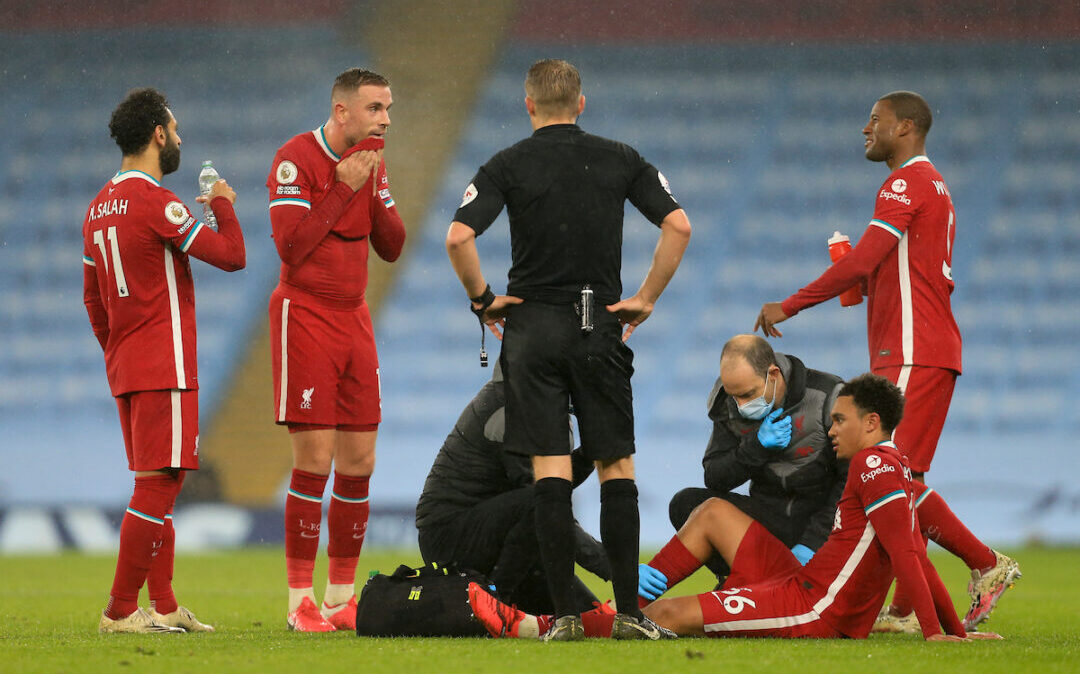 Just last week, Klopp and Guardiola spoke of their outrage regarding the five-sub rule. Both managers have now been dealt further blows, and they won't be the last either. All teams will suffer, and player welfare will continue to dominate the headlines.
For The Reds, it now becomes about navigating the mire.
Buying a centre back in January is no longer a priority, but a necessity. Between now and then, there are 11 games to play, eight in the league and three in the Champions League. Beat Atalanta later this month and two of those become free hits.
The collective resilience and mental fortitude within the side has seen them recover from every setback they've had thrown their way in recent years. There is no denying that the current scenario is even bleaker, with the club's two first-choice central defenders likely unavailable for a large period of the season.
This side, though, never runs from a fight.
They have already navigated one of their hardest starts to the season and sit just one point off top spot. They will be determined to show what they can do in the face of such adversity, and the manager won't allow for any less.
The task of retaining the title is now harder than ever. There is no denying it.
But if anyone can do it, it's these Reds.
---
🎥 In The Shadow Of Melwood: TAW Documentary | #TAWVideo

"You'd climb up the lamppost and onto the wall and then at dinnertime, they'd let you in. To see your idols running around the field…"

📱 Download The TAW app to watch 👉 https://t.co/v3xcfwjq7C pic.twitter.com/F4BB1OeFcE

— The Anfield Wrap (@TheAnfieldWrap) November 11, 2020