"IF you are first, you are first. If you are second, you are nothing." – Bill Shankly
During The Anfield Wrap's series of articles about the most significant games from the last few seasons under Jürgen Klopp, I have tried to select occasions where it felt like Liverpool took the next step.
By the start of the 2018-19 campaign, it seemed like the only logical next step was to lift something.
Having spent a significant amount of time since October 2015 arguing that the process is as important as the end game, and broadly disagreeing with Shankly's famous quote above that "second is nothing", I wanted the team to stop me from having to do so this time.
Liverpool simply could not lose this final. Not these players. Not this manager. The term "must win" is thrown around far too much in football, but last May there were no two ways about it. The Champions League final was 'must win' for Klopp and his boys.
Since arriving at Anfield, the German had reached three finals in his first three seasons, but was denied the cup each time.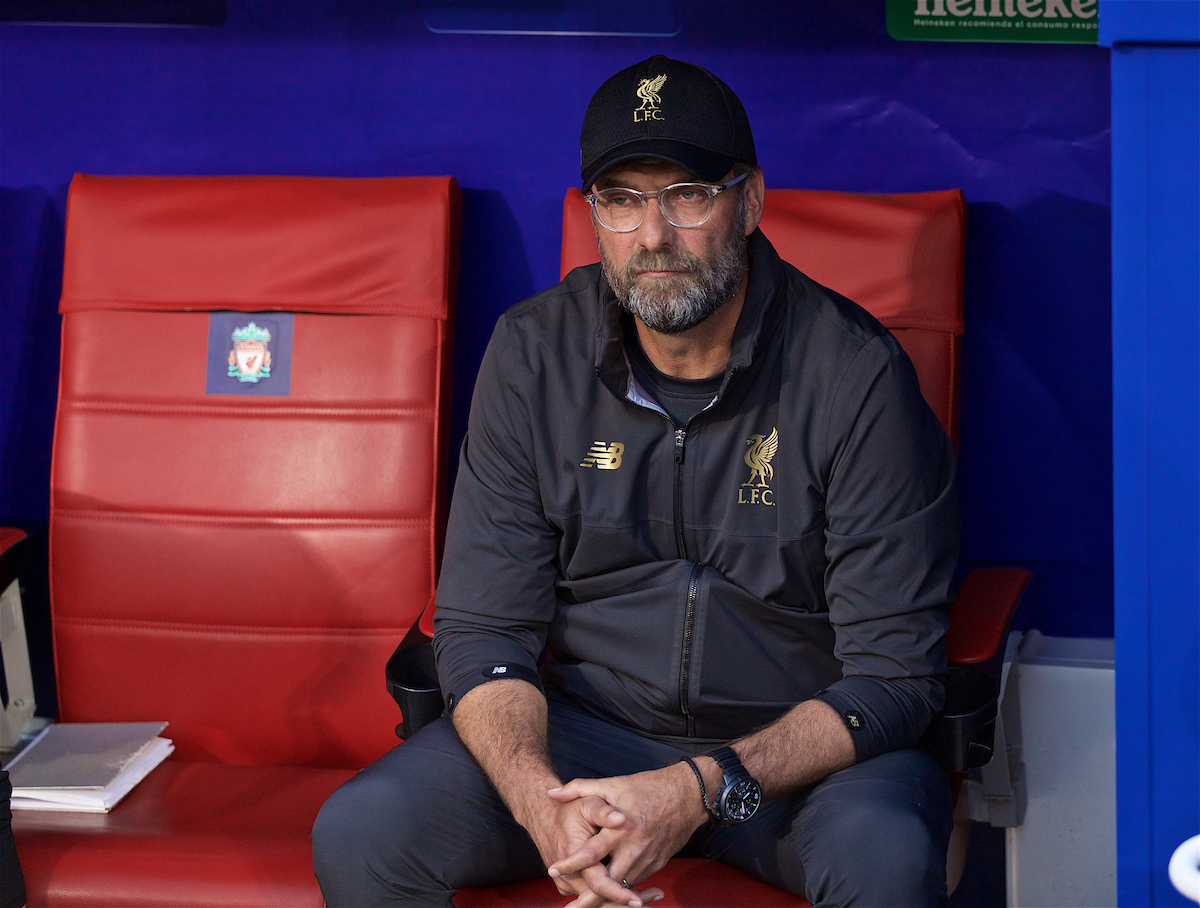 Coupled with a 2013 Champions League final defeat with Borussia Dortmund, as well as a 3-1 loss to Wolfsburg in the DFB Pokal (German Cup) final in his last game in charge, Klopp was developing a reputation for not being able to get over the line when the silverware was handed out.
There were any number of significant games to choose from in the 2018-19 season, several of which you'll read about this week (including Josh's excellent piece on Bayern Munich away). However, having previously banged on about 'the process' and games that took Liverpool to greater levels, I have opted for the game that iced the cake.
The night it all came together, when Jürgen Klopp and Liverpool FC became European Champions.
It was far from a great game of football, but then finals seldom are. As far back as I can remember, finals have broadly been dull affairs decided by single moments of genius or despair. That does not take away from the glory one bit, though.
There was criticism of opponents Tottenham after the game, with suggestions that Liverpool won because Spurs 'didn't turn up'. It was an easy way to avoid giving credit to a team that showed for 90 minutes how much it had grown and learnt over the years.
The Reds took an early lead and then kept their Premier League rivals at arm's length for 85 minutes, before a ruthless game-ending strike sealed the win. It was expert game management, and the sort of thing a Liverpool side of the relatively recent past would have been completely incapable of.
Mauricio Pochettino's side had enjoyed a phenomenal European campaign. They swept aside Dortmund in the first knockout round, put four past Manchester City in the quarters, and then another dramatic three in the final 45 minutes of their semi-final tie with Ajax.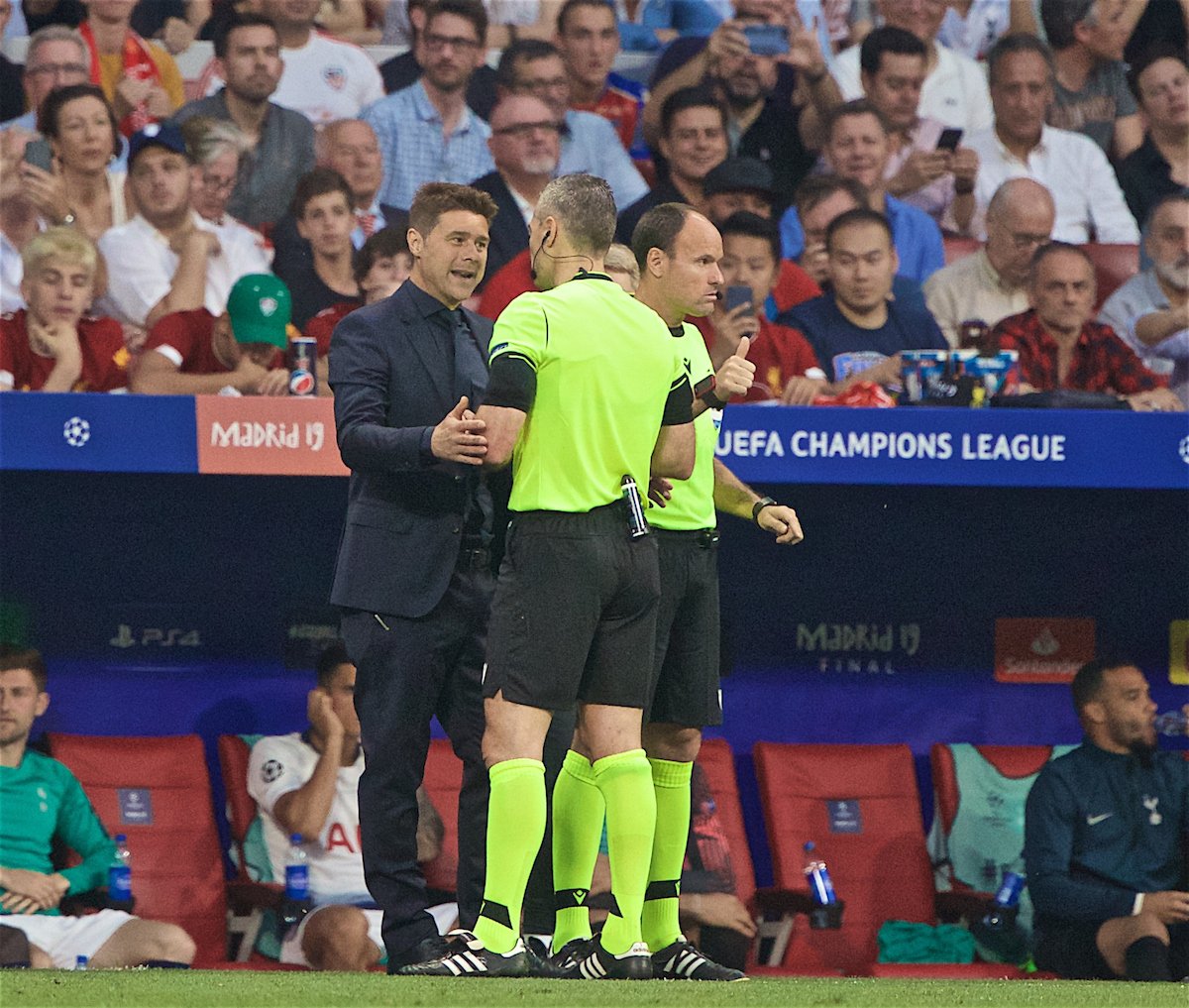 The buildup to the game was intense. The all-English final was advertised as 'nothing to lose' Spurs against 'everything to lose' Liverpool.
The Reds had just narrowly missed out on their first league title in 29 years despite putting together the highest points total in their history. It was another nearly moment in the hunt for honours, but this team was surely too good to go down as the best to never claim a major trophy.
I had watched Liverpool's agonizing 2018 Champions League final defeat to Real Madrid at the Anfield screening. This time around that wasn't possible, mostly thanks to Take That (usual story), and so I headed to Brighton to watch along with the official Brighton and Sussex LFC supporters club, and chronicled the experience here.
Take That might have commandeered Anfield, but it only took a minute for Liverpool to seize the initiative in Madrid (a-thank you!)
Sadio Mane kicked the ball at Moussa Sissoko's errant arm and Mo Salah slammed home the penalty. No time for nerves, just celebrations and Salah songs.
Then nerves. All the nerves, for ages.
This means more? Too right it does. This means everything. If we don't win, then a season of almost exclusive success will essentially be a failure. The incredible night against Barcelona will have to be remembered as its own thing rather than a step on the way to glory.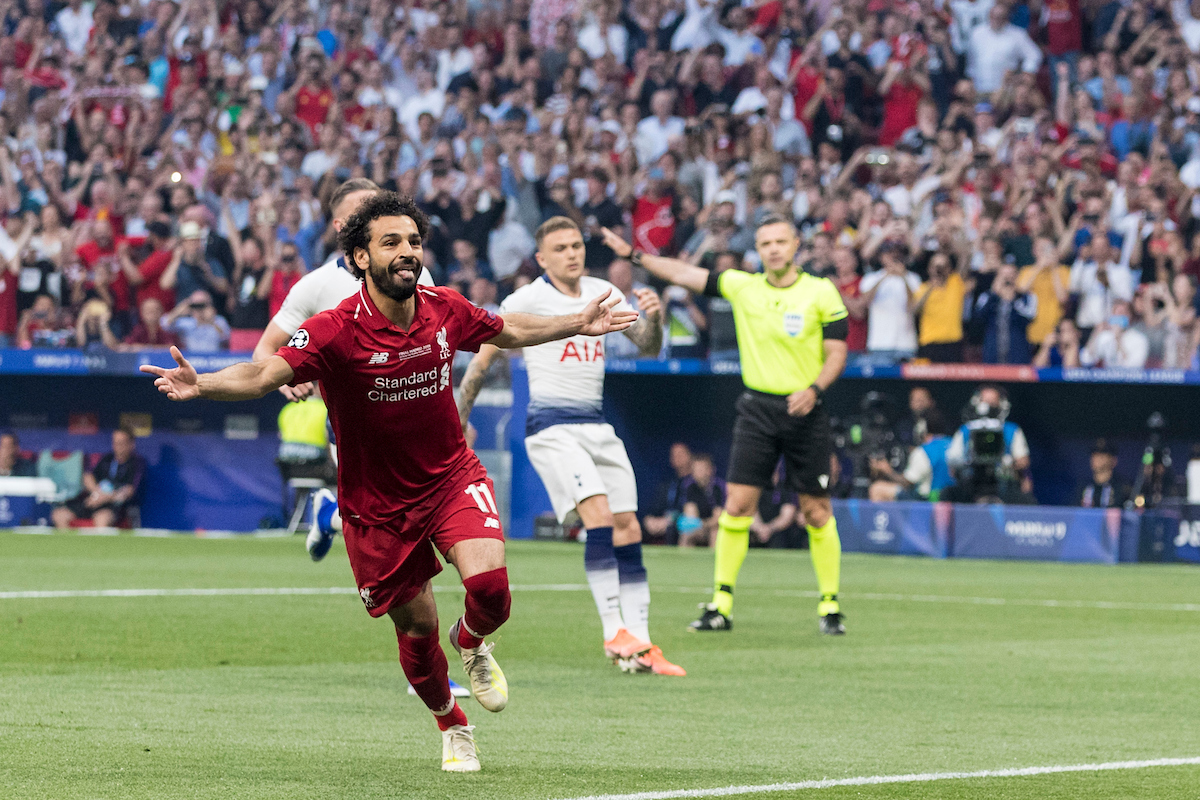 It would be a massive ask for these players to go again if they don't win this. It would be perfectly understandable for defeat here to be one too many for some of them.
This gets won, now.
The approximately four days or so between the two goals didn't exactly fly by, but when Divock Origi slammed in the second in the 87th minute, it was ecstasy.
The let off in Brighton. The let off in Madrid. The let off in Liverpool, and around the world. I think I've watched reaction videos more than I have the actual goal since then. What a moment. It was the most I've ever celebrated a goal, and it possibly wasn't even needed.
What it did do, though, was confirm victory. The nerves had me in bits. When Son Heung-Min headed over following Lucas Moura's knock down minutes earlier, my legs collapsed. I was convinced it was in. It wasn't, it was over and also offside, but my heart needed to recover from the spike that chance had caused.
Origi dunked my heart in a big bowl of strawberry ice cream, the glorious demigod.
The celebrations on the final whistle brought it home. They had done it.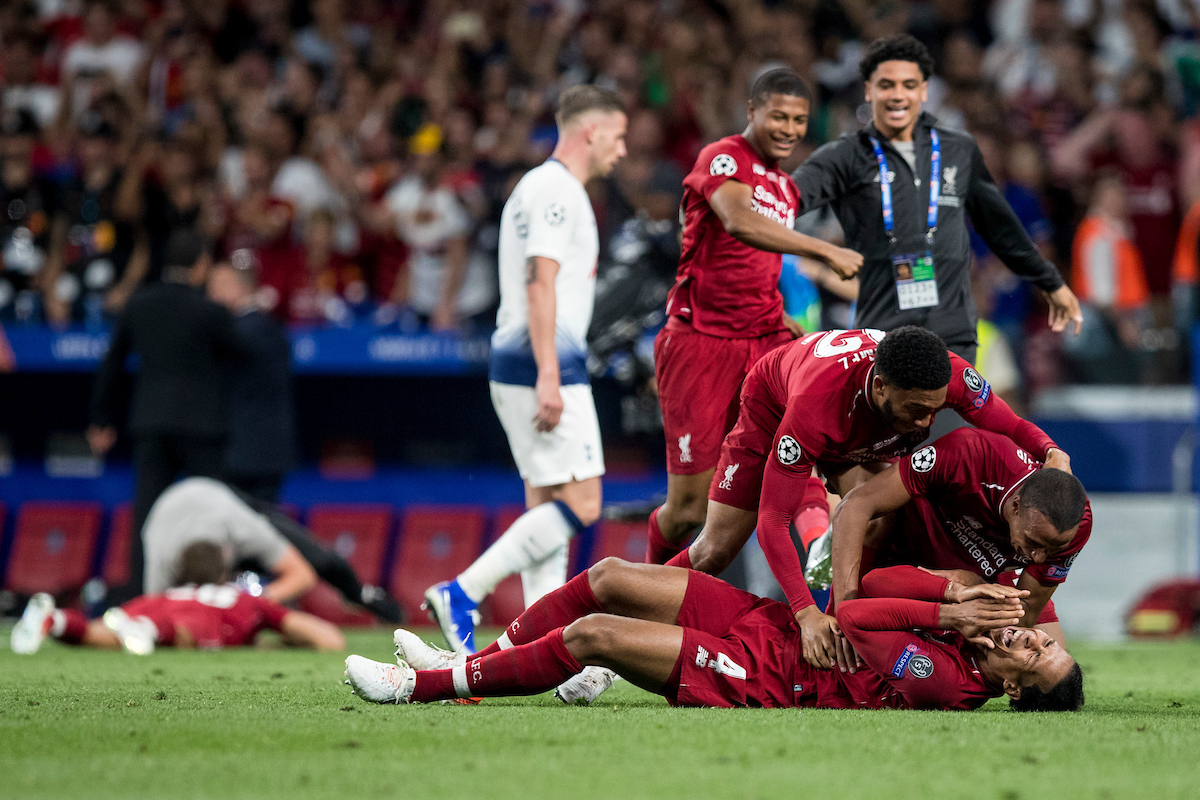 The agony of Kyiv 12 months earlier, the pain of the final day of the league season, all unleashed as unadulterated joy at being crowned Champions of Europe. The best. Men who deserved to say it now had a medal to prove it.
It was emotional seeing how much it meant to the players and staff, and then to the city the following day when a reported 750,000 lined the streets of Liverpool to welcome their heroes home.
When the players came back from their pre-season break, it was clear that they wanted to use the momentum of their success, not just dwell on it. To use the lessons learned in winning the Champions League, accompanied with harnessing the frustration of missing out to Man City in the league.
Just as defeat in Kyiv undoubtedly fed into lifting the cup in Madrid a year later, Liverpool wanted to avenge the domestic second place and set about righting that wrong in 2019-20, until an inconvenient global pandemic got in the way.
There have been some incredible Liverpool wins and performances since Klopp arrived in England, and lifting the biggest trophy in club football was the next step, and cemented Klopp's place in club folklore.
Second isn't nothing, as long as that isn't the end of the story.
---
"LIVERPOOL HAVE WON THE EUROPEAN CUP.

"These are the best moments of all of our lives." ❤️

🗣 Subscribe for all of our reaction as The Reds are crowed European Champions for the SIXTH time 👉 https://t.co/XZAK9veWt7 pic.twitter.com/le8ythbzm8

— The Anfield Wrap (@TheAnfieldWrap) June 1, 2019