MUCH wants more.
That statement pretty much sums up my football-supporting life.
After my first live game at Anfield I wanted to go to every Liverpool home game. After my first away I wondered whether it would be possible to do all 38 league games. Once you witness the first trophy lift you want these glorious bastards to win every single one – and they've given it a go, to be fair to them.
I class myself as very lucky to have experienced some incredible moments as a Liverpool supporter. The sort of things I dreamed of being able to experience as a greedy kid.
Funnily enough though, my first European away was actually in Manchester. So was my second, for that matter. Old Trafford for the 1-1 during the Europa League run of 2016 and the Etihad for my away Champions League debut in 2018.
As much as I loved both those experiences, much did want more. Specifically a flight abroad, better ale and better weather.
All that came for me at once in March 2019. Well, the flight and the ale did at least.
Liverpool had been pulled out the spaceman's hat alongside Bayern Munich in the first knockout round of the 2018-19 Champions League, and while the German champions weren't quite the force they once were it still looked a tasty tie on paper.
The first leg at Anfield passed by as a sort of non event, aside from the fact that Fabinho started at centre half as The Reds suffered the unthinkable task of having to start a football match without Virgil van Dijk.
Luckily Virgil was back for the second leg, and little did we know he'd have a huge part to play…
But first, Munich the city. What a place.
I'm not sure quite what it was that excited me about the idea of a city full of great people with lovely architecture and beer halls on every corner, but I tried to make the best of it.
And it turns out that the thousands of other Reds who made the trip were also making the best of it.
That became clear when upon our first night arriving in the Bavarian capital, we stumbled across a small number of Liverpudlians who had managed to turn a quiet, unassuming bar into the best gaff in town.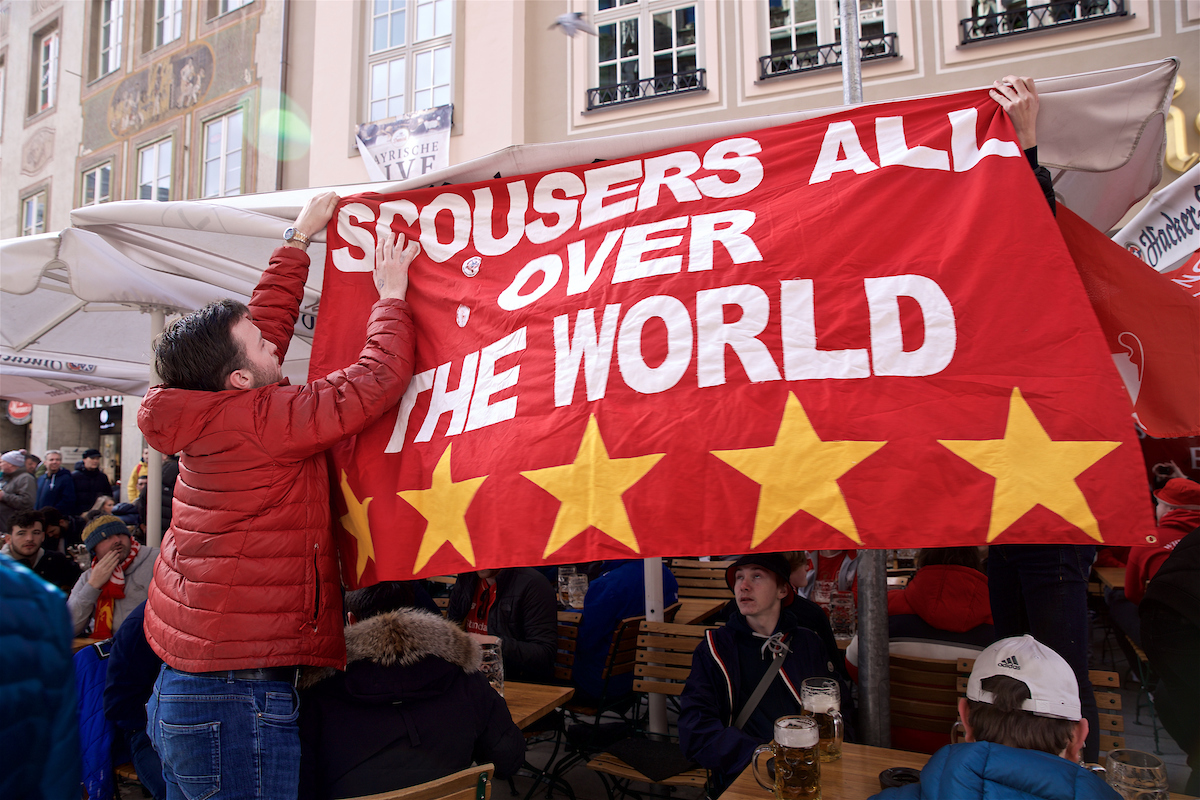 And word started to get around.
The funny thing about this little bar was that it was located right next to a little German kebab shop. In fact, kebab shop probably exaggerates it. It was like a phone box in which a bloke was selling a variety of wurst.
Why's that funny? Well people were struggling so much to get served at the bar which had become packed with singing Scousers that they needed to find alternatives. And it turned out the fella inside the phone box was also selling ale.
He defo knew his market.
So we drank and danced, and drank and danced, which was a recurring theme throughout the trip in fairness.
The day of the game was great too. We managed to find ourselves a table big enough for our motley crew in a beer hall which had once again been conquered by Reds. So we sang and drank, and sang and drank.
Oh yeah, the football. That was sound too, wasn't it?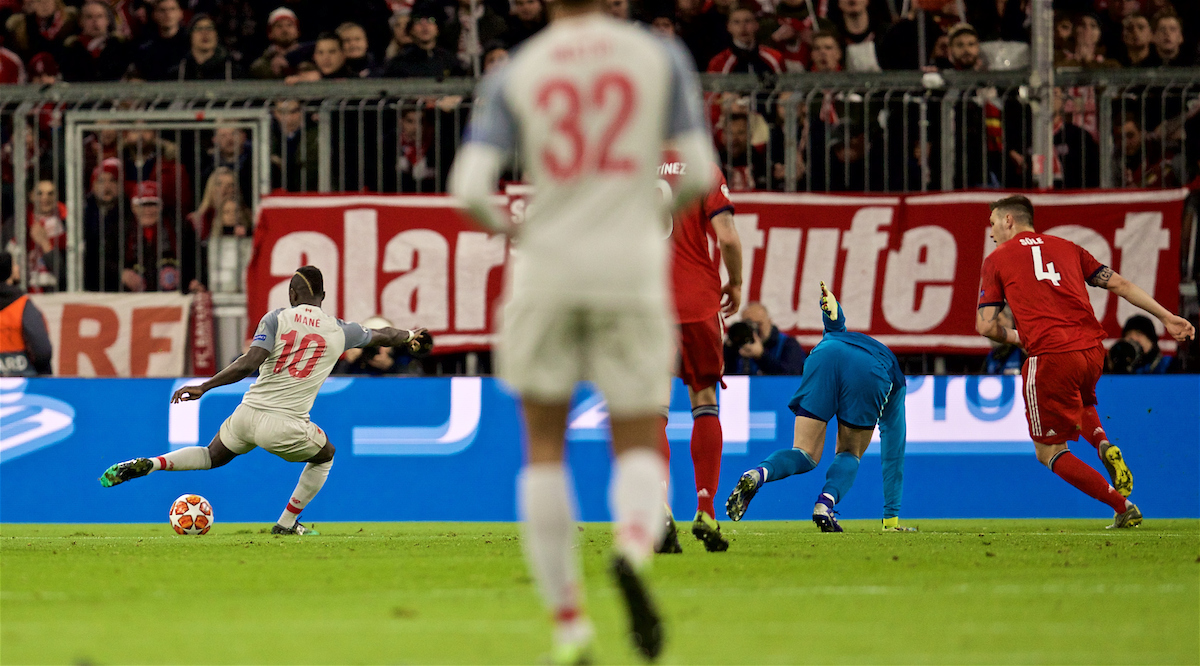 Well Virgil's big contribution to the second leg was a big hoof up the pitch which turned out to be one of the greatest passes I've ever laid eyes on. Then Sadio Mane did one of the best turns I've ever laid eyes on to score one of the most satisfying goals I've ever laid eyes on.
Bayern scored too which wasn't great, but Liverpool had been really good which was. And luckily our lads just decided to keep being great in the second half.
Virgil clearly didn't fancy becoming our second best centre half behind Fabinho so thought a goal might help his cause. Then Mane showed he clearly didn't fancy becoming our second best player in the air to round it all off.
It was the perfect result in the perfect setting. The Allianz was everything I dreamed of and we got to have a big party outside it for ages which was nice too. Then we ended up going back to that same gaff, because it turns out new habits die just as hard as old ones.
I remember walking away from the ground thinking I'd just witnessed a night which will live with me for the rest of my life. I remember arriving back in Liverpool thinking the trip as a whole would live with me just as long.
So I'll be raising an isolation stein to the memory of that trip to Munich. You can't ask for much more from a European away trip.
All I ask is can we do it all again some time?
---
"This is a phenomenal football club, one of the very best in the world… and then there's Bayern Munich as well." 🔥

🗣 Subscribe to #TAWPlayer for our immediate reaction as The Reds beat Bayern 3-1 in their own ground to reach the quarter finals 👉 https://t.co/XZAK9veWt7 pic.twitter.com/kSjW6MCemg

— The Anfield Wrap (@TheAnfieldWrap) March 13, 2019