SO my last few columns may have come across a bit contradictory.
In my game of 2015-16 piece on the Villarreal win, I talked about people who say they'd happily go back and relive games that were excruciating at times before a huge pay off, and how I'd much rather relive the games which were a precession throughout.
The following week I wrote about a 2-1 victory over Chelsea at Stamford Bridge in which The Reds basically held on for dear life for the final half an hour…
However, I'm not one to stray away from my own hypocrisy, so this week I'll be writing about a game which was billed for weeks as one in which Liverpool would happily take a narrow defeat.
That was because Jürgen Klopp's side had smashed the runaway league leaders Manchester City to pieces at Anfield just six days before in the first leg of the Champions League quarter final, and most were expecting some kind of retaliation at the Etihad.
And to be fair, so was I.
City were so on top in the second half of the initial encounter that I feared they could just replicate that in front of their own fans and the goals would surely follow. I was snapping hands off for a narrow defeat which still saw us advancing to the semis.
I decided to drive to the game so wasn't bevying, which definitely didn't help any pre-match nerves. We weren't exactly greeted by a cauldron, though. Yes they made a bit of noise, but their sky blue tin foil and digital banners weren't exactly Yellow Wall levels of intimidation.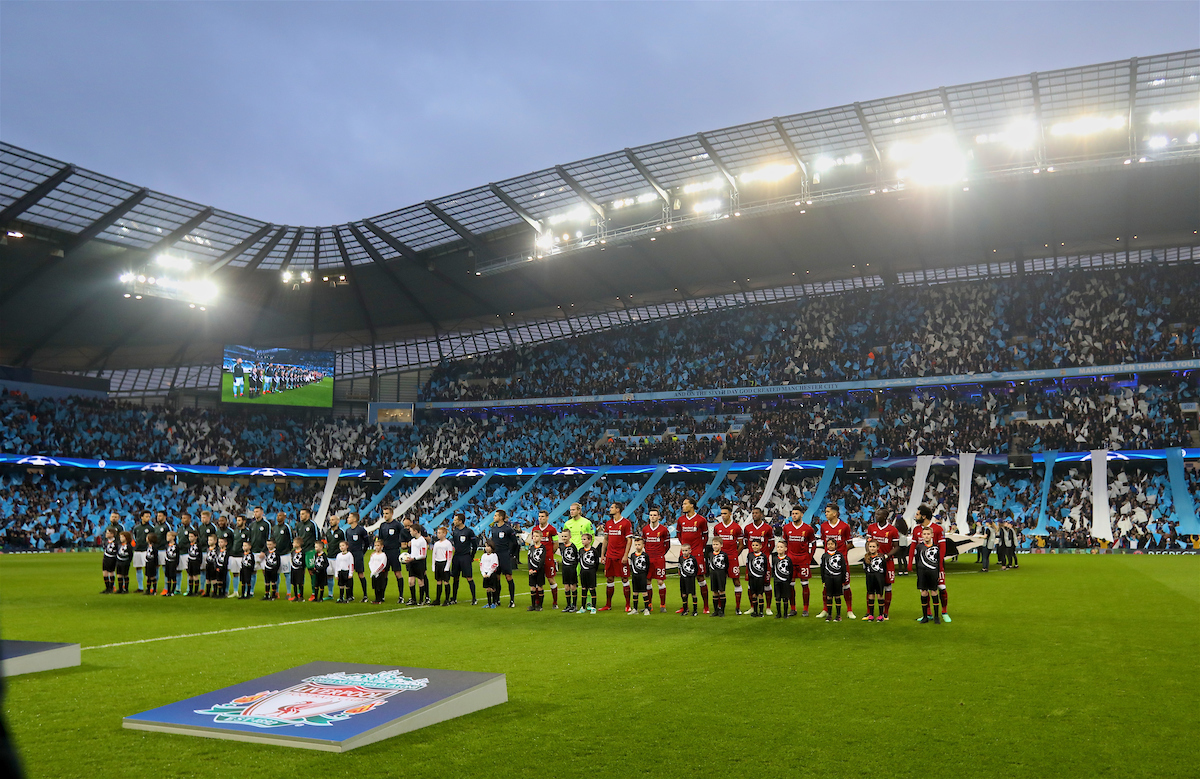 But then the game started and City came absolutely flying out the traps, and it felt like mere seconds before Raheem Sterling put the usually unflappable Virgil van Dijk on his arse and Gabriel Jesus scored.
Fuck.
I spent most of that first half trying to calm Craig Hannan down. He's a very nervous observer of the football and occasionally needs guiding through it. It's actually strangely therapeutic; convincing myself it will be alright as much as I was convincing him.
It was an absolute miracle we got to half time just 1-0 down, though. They obviously have the disallowed goal but also have the majority of the ball and were dictating everything. Could Liverpool cling on for another 45 excruciating minutes? Could Craig last that long?
It soon became clear we needn't worry anymore.
I don't remember much about witnessing the buildup to the goal at the time, I just remember Sadio Mane going down and everybody in our end losing their cool to appeal for a penalty. Luckily Mo Salah kept his, although I didn't even see the ball hit the back of the net.
That was the maddest celebration I've ever been involved in. One of those where you're half overcome with joy and half trying to ensure you make it out with all your limbs intact. I went flying across our row of seats, hugging anybody I could get my hands on.
So while I wouldn't fancy reliving that first half again any time soon, that celebration will live with me forever. No matter what happened from that point, we all knew that was the goal that would put us into the Champions League semi finals for the first time in a decade.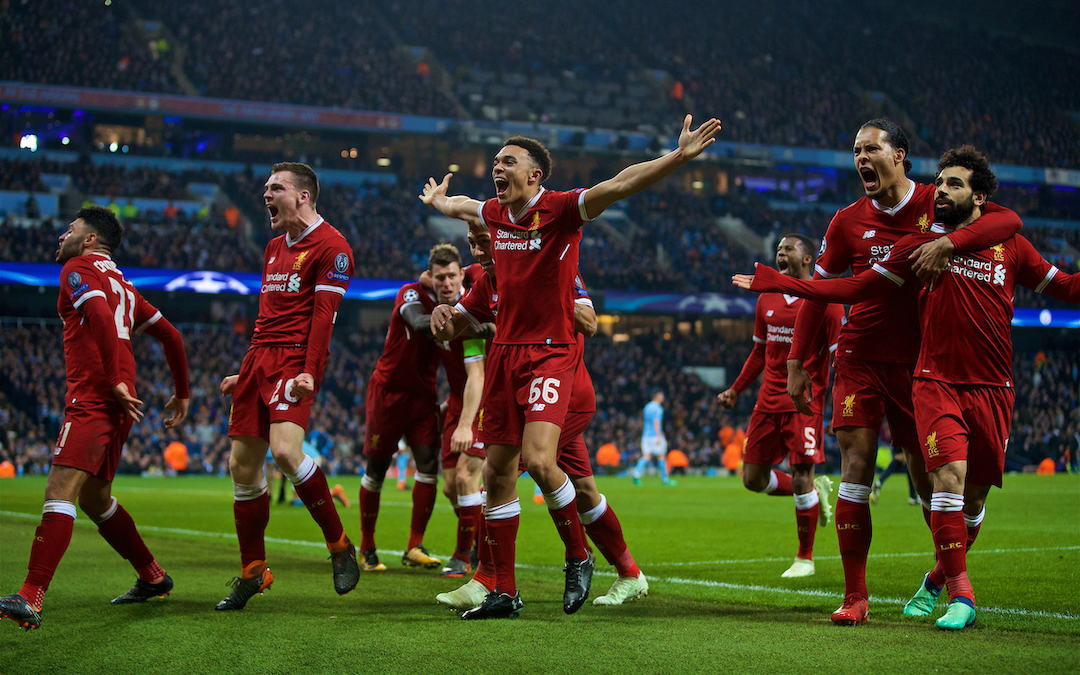 And then came along Bobby…
The Brazilian put the final bow on a surreal night for Liverpool supporters. Since losing 5-0 to Pep's team at the Etihad in September, we'd beaten them three times on the bounce. And in different ways too.
At Anfield in the league, The Reds put the game beyond City in a mad nine-minute period before they launched a mini fightback in vein towards the end of the game. In the first leg of the Champions League tie it was all but over within the first half hour.
Yet this time our lads had weathered an early storm before putting their stamp on the game and making those who predicted a narrow defeat look pretty stupid.
It felt like we had the number of the Champions. We were the thorn in Pep Guardiola's side, only further compounded by him being sent to the stands for spitting all kinds of abuse at the officials just after the first half was brought to a close.
We felt invincible.
There were supporters dancing in the Manchester streets outside our rival's ground, after we'd had chance to celebrate the victory with our heroes inside. It was the perfect way to end the evening.
Champions League semi finalists. The world at our feet. Conquering all of Europe. And I more than made up for the lack of bevying once I got back to Liverpool.
---
"What a night!" 😍

🗣 Subscribe and listen to our immediate post-match reaction show 👉 https://t.co/Z8JVyOQDO5 pic.twitter.com/uwLQFawX4j

— The Anfield Wrap (@TheAnfieldWrap) April 10, 2018