LET me start this week's column by declaring my conflict of interest…
I love Jordan Henderson.
I love seeing his name on the teamsheet. I love it when he does something good in a game. I love it when he leads Liverpool to victory and celebrates like it's the last thing he'll ever be able to enjoy. And, most of all, I love that he's the captain of our football club.
There are certain flashpoints for Henderson during his Liverpool career, and as we know a lot of them don't go in his favour in the early days.
The 2013-14 season should have really been the turning point for all that, given that his red card against Manchester City coincided with Liverpool losing their grip on the title – and there is a strong case that has been made that those two things did go hand in hand.
I reference that incident as I believe it was the moment that a more than significant number of Liverpool supporters suddenly woke up and realised what Henderson brought to the side. I'll be completely honest and say I was one of those.
Yes, he'd had his moments before that point but you could still argue he was just riding the crest of the wave Liverpool were surfing for one and a half seasons under Brendan Rodgers.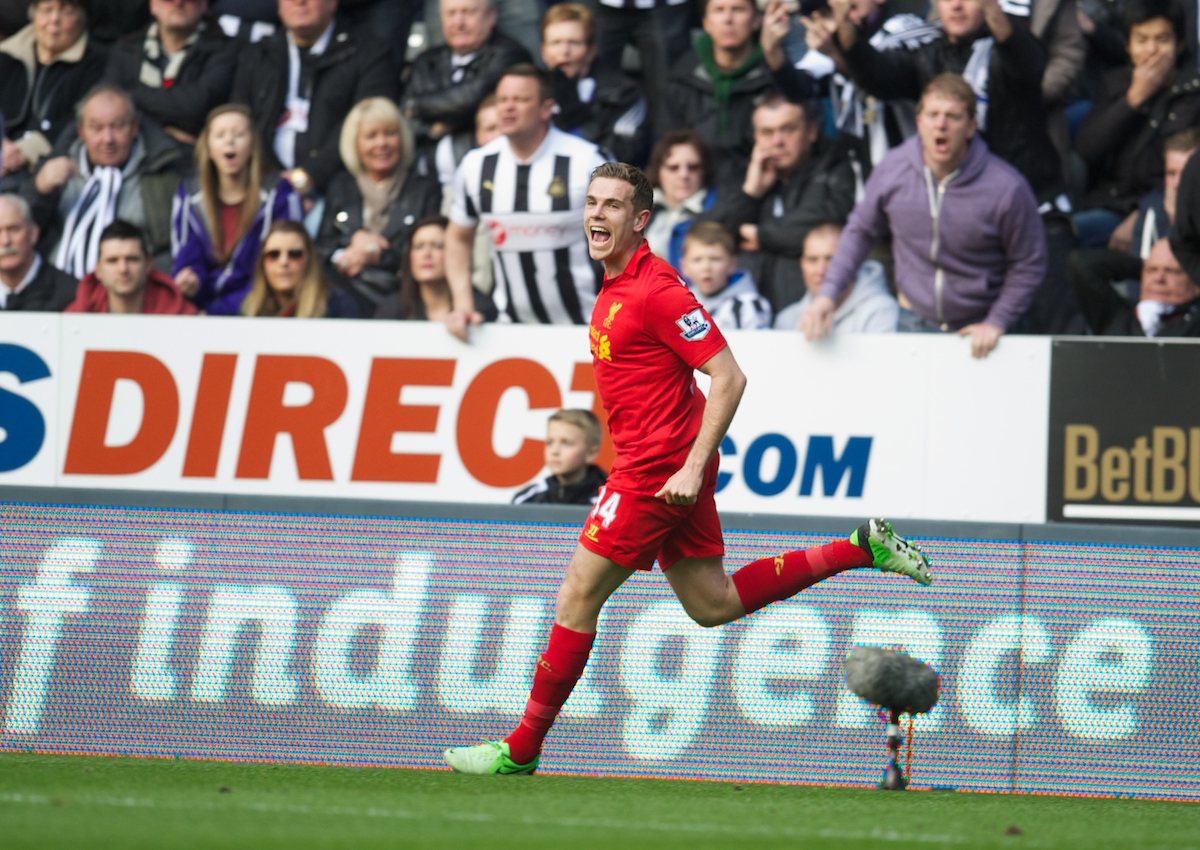 When he was made vice captain during the 2014-15 season, the dissenting voices did get louder but there were also some who saw the merit in it and he goes on to have some big moments that season.
He becomes captain after Steven Gerrard leaves for America and sees his 2015-16 season ravaged by injury, but I remember thinking at the time that Henderson would be a perfect fit for Klopp if he could just get his fitness right.
Then we get to 2016-17. There wouldn't have been many of us who anticipated him taking up a deeper role in midfield but it seemed to be working, although Liverpool were displaying an early pattern for performing in big games and struggling against the lesser lights.
Luckily Chelsea away was a huge game, and it was on a Friday night which was new and seemed to add something to the occasion.
Liverpool rose to that and came flying out the blocks, which had become such a trademark of Klopp's side. Dejan Lovren snuck in round the back to prod home a Philippe Coutinho and provide the reward for The Reds' early dominance.
Then the moment of the match happened…
James Milner seems to take forever over a throw in, growing as frustrated as the Chelsea fans around him, before attempting to launch it into Adam Lallana's path. Gary Cahill gets a toe to it but it darts towards Henderson who takes one touch, looks up and goes for it.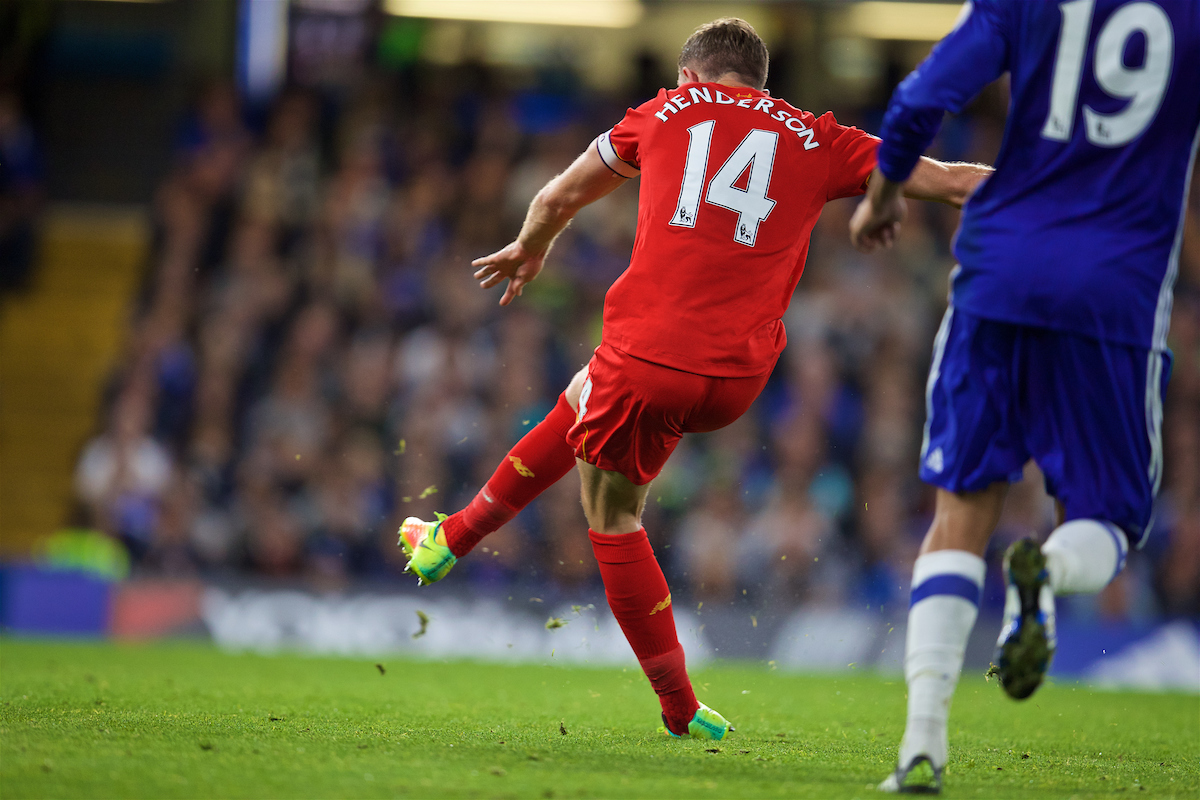 It absolutely rockets into the back of the next and the away end goes absolutely berzerk. The captain tries to play it cool at first and then bursts into a more trademark celebration.
"FUCKING GET IN," or words to that effect precede a knee slide and loads of fist pumping.
Liverpool lose energy in the second half and Chelsea manage to get a goal back, but The Reds did what they weren't able to do often enough during Klopp's first season and cling on.
It was a mental landmark for a side who were starting to come of age under the manager, and it was a night which belonged to Jordan Henderson.
We know now that the nights that proved to be the biggest tests of mental strength for Liverpool down the years have often contained the captain as one of the main protagonists.
The critics will argue that's what should be expected of a captain. I'd argue that it goes to prove they were wrong about him all along.
---