THERE are certain games I wish I could just relive every single second of.
Some people will tell you they'd happily relive every kick of nights like Istanbul or Madrid all over again, but I think those people are liars. They're liars because those games took years off our lives.
The first half in Istanbul set off a series of waterworks in my house so strong we could have flooded the gaff. The second half in Madrid mostly involved Neil Atkinson counting us all through the game in five-minute intervals to keep us calm (spoiler: it didn't).
There were parts of those games that were absolutely excruciating. Is that all part of the game? Yes, to an extent. But would I want to relive those specific seconds? Not really, even given how great the pay off was.
The games I'd sooner relive are those with high stakes in which The Reds ultimately cruised to victory. When Anfield rose to the occasion early and the lads on the pitch did the same.
Under Jürgen Klopp's stewardship, there are loads of games like that to choose from. We've been spoilt, in fairness. But quite a few of them were first legs of knockout European ties and were usually followed by much tighter and tougher second legs.
So when choosing my game of the 2015-16 season, there was one example which came straight to mind. A game and an evening that I'd happily relive every second of.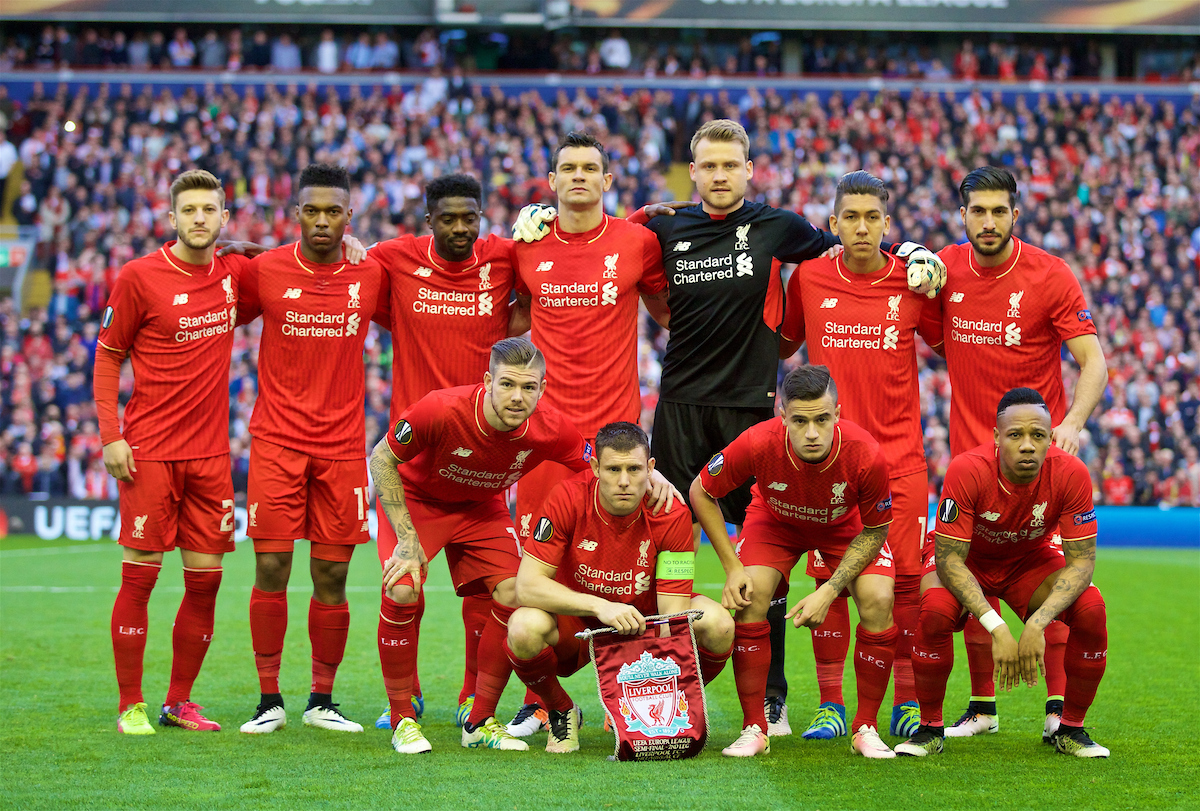 May 5, 2016. Liverpool 3. Villarreal 0.
The night began in what had become fairly routine fashion for Liverpool supporters at that time. I personally feel the bus welcomes have lost their novelty to an increasing extent since that season – partly as they've become all too regular an occurrence.
At this point, though, it had been a while since we had reason to throw a party on the streets before kick off. And the welcoming of the coaches prior to this game was like a party.
Fans flocked in their hundreds, possibly thousands as far as I could see, to launch vitriol at the opposition bus and show our support for our heroes before they went into battle.
I was stood with my dad, brother and a couple of our mates on the corner of Anfield Road, just across a side road from the scaffolding all the lids had climbed with their flags and pyro.
The pyro was mad. There was so much of it. I'd loved to have seen an aerial shot of that section of north Liverpool just disappearing into a cloud of red smoke.
It was the perfect appetiser for what was to come inside the ground.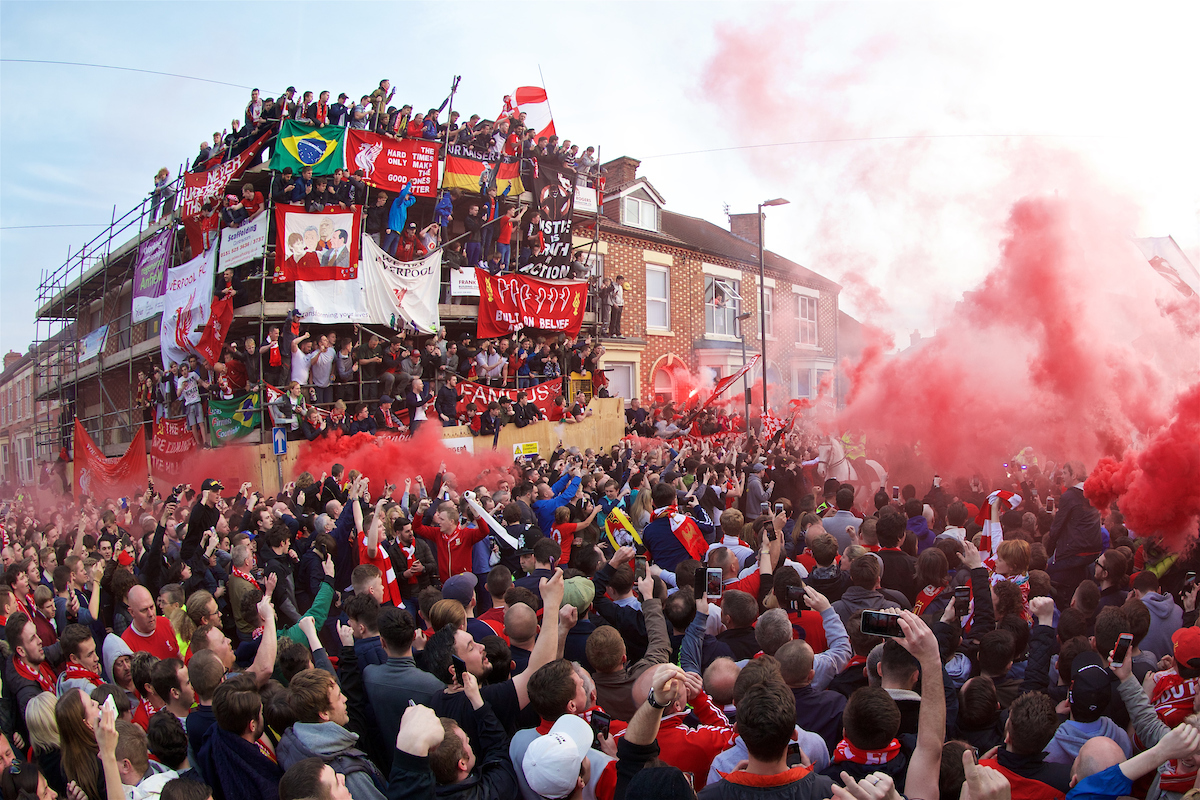 The first leg was a frustrating affair. I remember Eric Bailly playing out of his skin, but then he'd got injured prior to the second leg. I thought that would be a huge boost for us heading back home, but to be honest I don't think it would have mattered a great deal in the end.
Every corner of the stadium was filled with noise. It was genuinely one of the loudest renditions of You'll Never Walk Alone I've heard since I've been going to the game. It held poignance as the first home game since the Hillsborough inquest ruled that the 96 fans who died 27 years earlier had been unlawfully killed.
Liverpool came absolutely flying out of the traps. And they just kept coming and coming. Daniel Sturridge and Roberto Firmino combined in a way you wish they could have so much more during their time together at the club. Dragging yellow shirts all over the gaff.
And then Bobby sent Roberto Soldado for the Echo.
It was one of those nights which epitomised the chant 'Liverpool, taking the piss'. A night of showing them the way to go home. They were tired and probably wanted to go to bed. Because they were only half a football team compared to Klopp's red machine.
Obviously it wasn't meant to be for The Reds in the Europa League that season, but I'll never forget that run to the final. It was Liverpool's statement to the rest of Europe.
Yes, we'd conquered all of it already. But this just showed we were never gonna stop.
---