"EVERYONE was looking around as if to say, 'Is he fucking serious?'," Glen Johnson would later reflect.
For some, it's up there as the watershed moment of Brendan Rodgers' Liverpool career.
Captured in the untimely, fly-on-the-wall documentary Being: Liverpool, the newly appointed manager held a team meeting and presented three envelopes which he claimed contained the names of three players who would let the team down in the upcoming season.
"It was trying to get a reaction," Johnson said. "And then over the course of the season hoping that everyone has forgotten about that meeting and no one brings it up."
Rodgers has since admitted it was a ploy to motivate his new squad and that no names were in the envelopes. But, as Johnson suggests, confusion — rather than determination — may have been the overriding feeling after the meeting.
With the Northern Irishman taking over the reins at Leicester City last week, Liverpool supporters were reminded of what life was like back when Rodgers was in charge.
"I'll give my life to make the supporters proud of their club," Rodgers said upon replacing Claude Puel.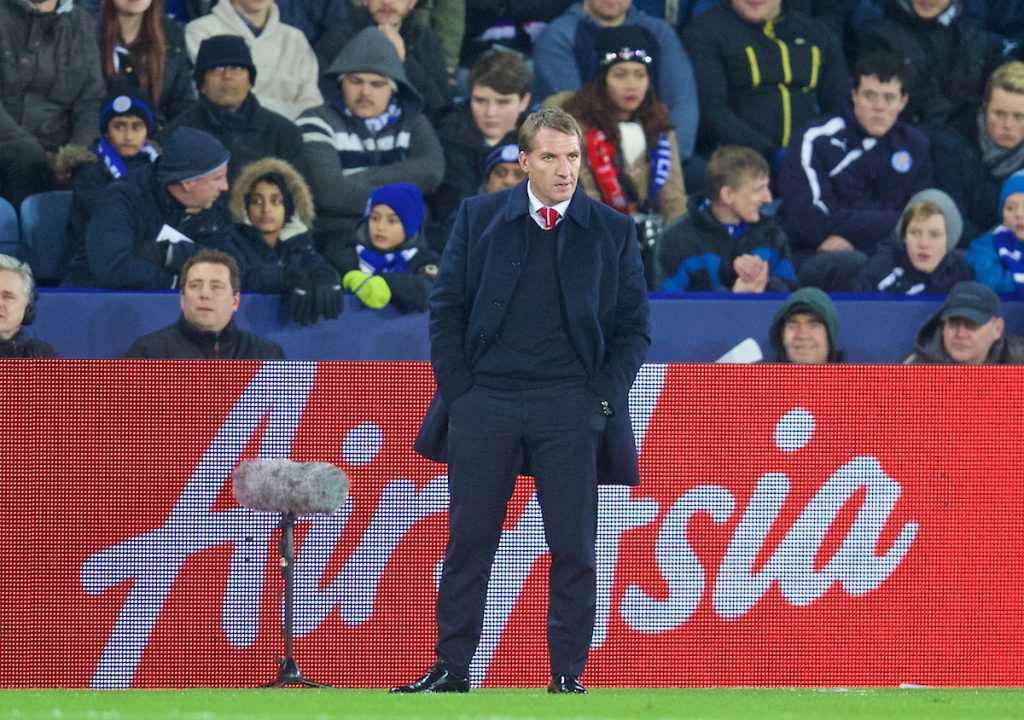 Since the first departure of Kenny Dalglish in 1991, most of those who have held the top job at Anfield have divided opinion. There have arguably been just two managers in that time who supporters have been unanimous in their opinion of; Roy Hodgson for all the wrong reasons and Jürgen Klopp for more of the right ones.
One of the reasons Klopp is so widely heralded is that he has shown a sense of belonging from the start. Rodgers, on the other hand, was viewed as an imposter by some — a "fraud", the term often used. His general handling of matters at the club sometimes offered further ammunition to that thinking.
Spats with the transfer committee which led to a muddled recruitment strategy showed all the signs of a manager who wasn't entirely trusted to have full control by those at boardroom level.
Rodgers was a great coach, of that there was little doubt, but there were times when the other attributes required to manage an elite club were left wanting.
During a watchalong live stream of the Chelsea v Tottenham game on the True Geordie YouTube channel, Johnson, the retired full-back, was asked about playing for Rodgers.
"There is that bit of it (confidence bordering on arrogance)," he said. "And it stems from when he was the understudy for Mourinho at Chelsea.
"He got so many mannerisms from him that it was almost like he's trying to be Mourinho."
Given that Jose Mourinho was originally considered for the Liverpool job before the club appointed Rafael Benitez, and appears to have held a grudge ever since, it was interesting to hear somebody who worked under Rodgers say he tried to imitate his former mentor.
It's not inconceivable that a student would replicate their tutor, of course, but managers at top clubs will often get found out one way or another if they don't carry through their very own principles and ideas.
While Rodgers provided entertaining football, particularly during the 2013-14 season, he was never far from being accused of not having what it takes to manage Liverpool.
The Reds' success that season proved he did, but perhaps showing signs of weakness around the players contributed to an overall feeling that he had lost control. That was what eventually did for him.
The way Rodgers came across in the media didn't help some supporters' opinions of him, but to others it didn't matter. However, Johnson also commented on how he could see a noticeable change in his former boss's attitude.
"The thing with Brendan was that I knew him from years back when I signed for Chelsea, back then he was top man, like different class.
"When he's got the confidence, the good job, things changed."
You could argue that a change in mentality is understandable as he rose through the ranks – you have to act like the person you want to be after all. But Rodgers could, at times, be accused of trying too hard to be somebody he wasn't.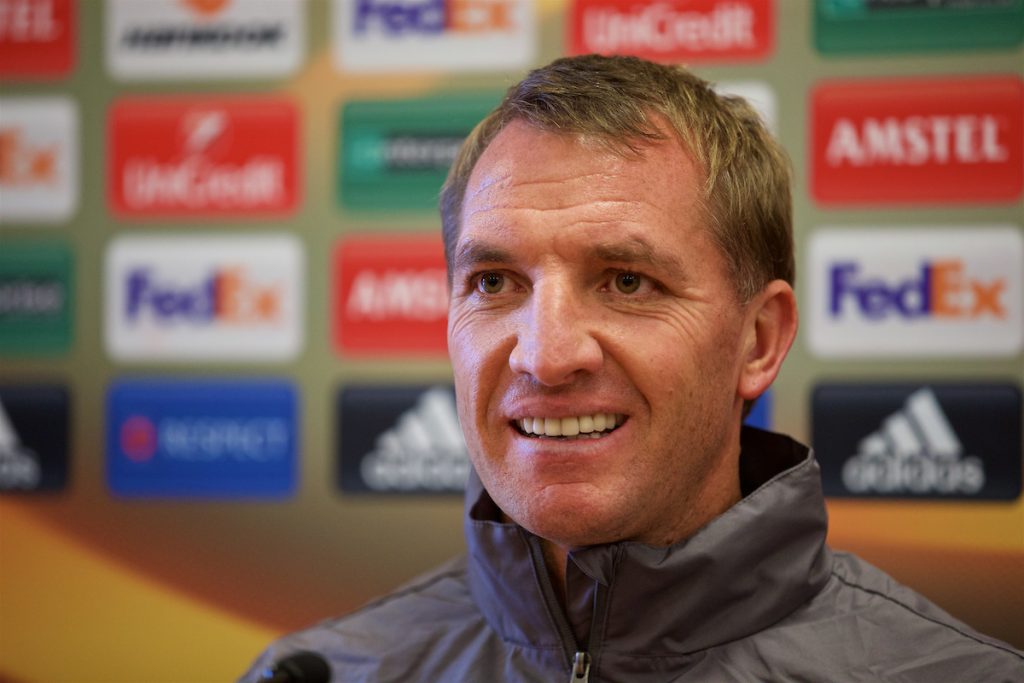 His success at Celtic, whatever you think about the standard of the league, shows he is no 'fraud'. And attributing the success of Liverpool's last serious title challenge solely to Luis Suarez is a paper-thin argument.
But what Johnson says could hold weight, having been somebody who worked with him for a number of years at two different clubs.
Rodgers will only be a cause for concern to The Reds at least twice a season these days, and few would wish him ill at Leicester.
But it shows how far Liverpool have come in moving away from one manager who found it impossible to escape the shadow of those he looked up to, to a figure that others around the world aspire to be.
The verdict is out on Klopp and it is unanimous. It has been a long time since we've been able to say that about a Liverpool manager.
"I've watched loads of shit Liverpool seasons and this isn't one of them.

"We're in a sustained title challenge for the first time in a long time, we've got to stay positive." 👏

🗣 Listen to this week's FREE Anfield Wrap show in full here 👉 https://t.co/52wsh6SmxI pic.twitter.com/6mTemQo3y3

— The Anfield Wrap (@TheAnfieldWrap) March 4, 2019
Recent Posts:
[rpfc_recent_posts_from_category meta="true"]
Pics: David Rawcliffe-Propaganda Photo
Like The Anfield Wrap on Facebook