ANOTHER weekend, another Liverpool victory.
Maybe that line doesn't scan given the 1-0 win at Brighton and Hove Albion followed back-to-back defeats to Manchester City and Wolverhampton Wanderers in the FA Cup, but I stand by it.
It was another of a certain kind of victory. Another against a team that the Premier League leaders should be beating. It sounds simple enough, but far too often in the recent – and even semi-distant – past, Liverpool have dropped several needless and sloppy points to teams who, for the sake of this article, will be referred to as "the rest".
By "the rest", I mean those teams not considered a part of the traditional top six. If you were being very cruel you could say top five, but Manchester United have picked up of late so we'll let them back into the club for now.
Jürgen Klopp's men were patient up against a very well organised and determined Brighton side. At no point did they change their approach though and start rushing things or panicking. They kept their cool, waiting for the inevitable opportunity to come, and it did after Mo Salah was clearly (though not clearly enough for some apparently) brought down in the penalty area.
I get the impression that social media weirdos and over-the-hill pundits would be just as furious with Salah and the referee if he were shot down with a rocket launcher and all that remained of the Egyptian was two smouldering boots. "Soft that."
Liverpool got the job done, and apart from one minor scare in stoppage time, were comfortable despite only having a one-goal lead for the last 40 minutes. They even managed to prevent the hosts from having a single shot on target, which is a good way to keep a clean sheet… Unless you're Fulham.
It was Liverpool's 15th league game of the season against "the rest", and their 15th win. As mentioned already, it has often been a criticism of The Reds that they drop too many sloppy points in games like this. It seems that Klopp has found the answer to not only limiting that, but cutting it out altogether, until now at least.
It is quite a remarkable turnaround from his first two full seasons at Anfield. In 2016-17, Liverpool dropped 28 points in 28 games against "the rest". By comparison, the champions that year, Chelsea, dropped just seven. Last season, Liverpool dropped 19 points against "the rest", while champions City dropped just eight.
This season, they haven't yet dropped one. The league leaders have played 15, won 15, and gained the maximum 45 points on offer.
There have been big wins and small wins, comfortable wins and narrow wins, but most notable of all is the frankly sensational statistic that, in those 15 games, Liverpool have conceded just three goals, and two of those should really have been ruled out for offside (the other being the bizarre Alisson giveaway at Leicester). It bodes well when the opposition are solely reliant on errors from the officials, or The Reds themselves, in order to score past them.
Something that makes maintaining that kind of resoluteness and discipline all the more impressive is Virgil van Dijk having had four different centre-back partners at one time or another during the campaign. Fabinho was superb on Saturday, but you get the impression that you could put your old Christmas tree next to the big Dutchman and he'd marshal it to another clean sheet.
The three points claimed on Saturday were the reward for a fourth 1-0 win of the league season for Liverpool. The oft-cited (because he's brilliant) Andrew Beasley mentioned in his column for the Liverpool Echo that there have only been four seasons in the Premier League era where they have had more single-goal victories.
The obvious preference would be for The Reds to win by margins that are more comfortable every week, but recent seasons have shown that approach to be unsustainable and, let's face it, rather greedy.
Klopp was known for his "heavy metal football" in Germany, which is a label some have tried to keep on him in England. There has been some justification for that as Liverpool have played plenty of high-tempo and high-scoring football during his reign, but it is clear that this team is adapting into something so much more. Capable of so much more.
He actually tried to evolve his team at Borussia Dortmund after Bayern Munich and, that's right, Pep Guardiola, overtook him in the Bundesliga. However, by his final season it became clear that it just wasn't going to work as he had hoped. Klopp adapted the formation and the method so his team would start to dominate the ball and wear the opposition down rather than relying as much on counter pressing.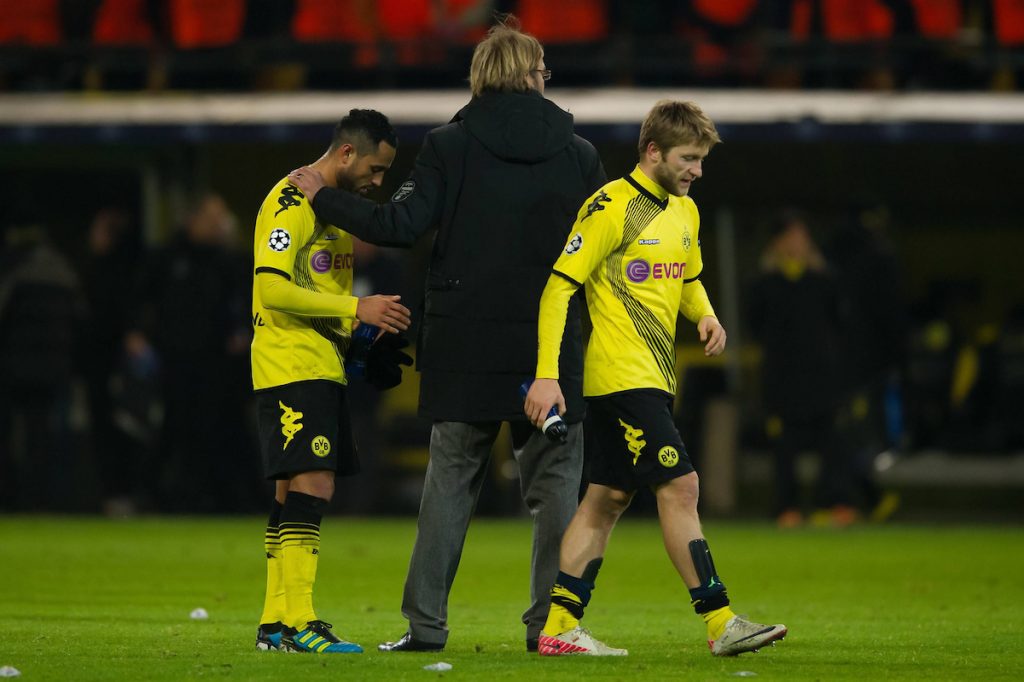 Unfortunately, due to mitigating circumstances such as big players leaving, numerous injuries to his remaining stars and a tremendous amount of bad luck, Dortmund kept on losing game after game by the odd goal despite having the vast majority of the ball and chances. Maybe it was too much too fast for them, but no doubt lessons were learned by Klopp.
He has slowly and, admittedly with more resource than he had in Germany, evolved his Liverpool team from being fireworks and puppies into one that is more brandy and fine cigars, with a firework and puppy or two to throw in should the chance arise or the mood take them.
With 16 league games remaining, and 13 of those to come against "the rest", Liverpool are set up to collect many more points before the season's end. If they can maintain this consistency, this professionalism and this ruthlessness, then the defending champions City will have very little wiggle room for any more errors themselves.
The same works the other way, of course. In previous seasons when The Reds have needed rivals to drop points, it has been a likelier scenario given they've been competing against worse teams. Now they are in a battle with the team that got the most points ever in a top-flight, 38-game season in England.
City will win the vast majority of their remaining games to keep the pressure on, but with such a penchant for putting away the teams that they need to and should do, Liverpool are showing no signs of sweating in what could be the best title race in years.
Klopp appears to be close to having that team he was dreaming of during his latter days at Dortmund, and has put them in line to execute the ultimate plan. He knows there is still a lot of work still to be done, but the foundations have been put in place.
A thus far perfect record against the teams they should get maximum points against has raised the confidence of his players, eroded that of their opponents, and in all likelihood made it even more likely that the trend will continue.
Don't @ me if we lose to Crystal Palace.
"Henderson's performance was as good as you could expect, given our tactics."

🗣 Subscribe and listen to our 'Review' of Brighton 1 Liverpool 0 👉 https://t.co/lmNtBz4ADz pic.twitter.com/fQm26CpKo1

— The Anfield Wrap (@TheAnfieldWrap) January 15, 2019
Recent Posts:
[rpfc_recent_posts_from_category meta="true"]
Pics: David Rawcliffe-Propaganda Photo
Like The Anfield Wrap on Facebook