THIS generation of Liverpool supporters hasn't been short of world-class attacking talent to make a song and dance about.
From the Torres bounce to Just Can't Get Enough to the current hero-worshipping of our little Egyptian King, do the business on the pitch and you'll be duly serenaded at every opportunity.
It's only natural that these types of players get all the plaudits. It's their trickery, guile and goal getting that bring the entertainment and make each game a spectacle, after all. Their moments of magic draw gasps and excitable murmurs from the crowd, and make us lean forward in anticipation whenever they're on the ball, ready for it all to go wild, for it all to go red.
Just sometimes though, our attention and appreciation are won down the other end of the pitch, by those with a job to do that's somewhat less glamorous, but no less important.
I don't know whose name is sung more these days, Mo Salah's or Virgil van Dijk's. They are both as essential as each other in this Liverpool team.
Van Dijk has just become the first defender to win the Premier League Player of the Month Award since 2013. It's been clear to us for some time how instrumental he has been in turning our once unreliable defence into one with the best record in the league, and the sight of him holding this award is not only a mark of his own brilliance but also of how far we've come as a club.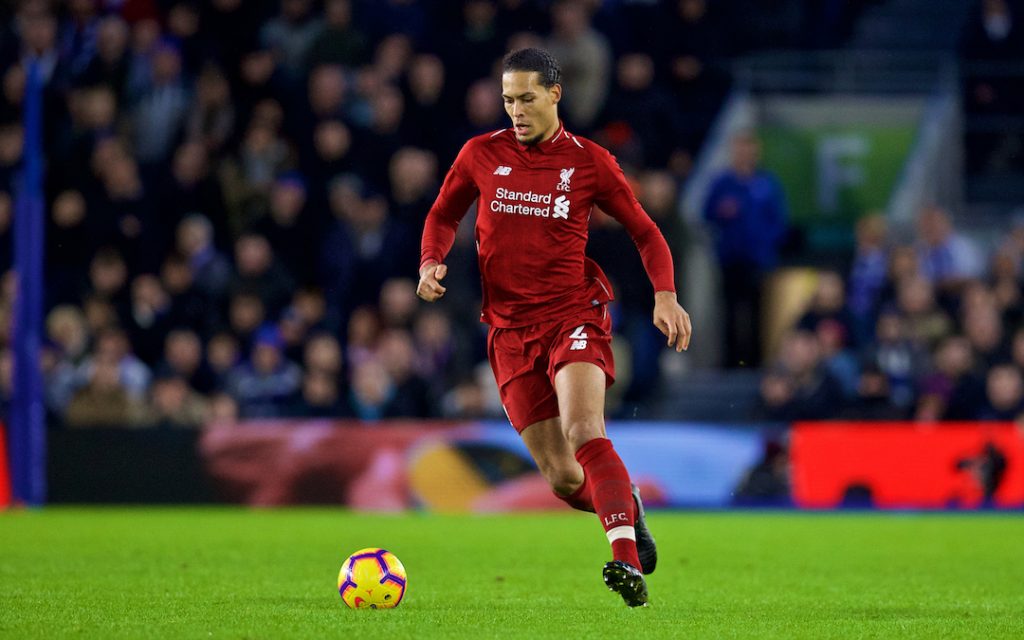 Gone are the days of being resigned to the fact that we'd have to score at least three goals in a game to be confident about winning it. We no longer have to rely on one shining light at the top of the pitch to pull us out of a mess that his own teammates have created behind him. We rely on the team as a whole because we know we can.
Van Dijk is the lynchpin of our newfound defensive prowess; a cool and composed yet commanding presence who organises, guides and leads. A captain without an armband. That's not a slight on Jordan Henderson, but a recognition of van Dijk's natural leadership qualities.
He displays these off the pitch too. His immediate intervention when Arsenal's Sokratis was giving Salah grief at half time during the match at Anfield typifies what he, and by extension what Jürgen Klopp, is all about. It was a microcosm of the team spirit that Klopp has instilled in all of his players.
Our backline as a whole is now one that we are proud of and can put faith in.
Alisson has to share a lot of the credit, there. His stoppage time save versus Napoli ended up being the difference between us staying in or going out of the Champions League. It shouldn't have come down to that; we could have and should have put it to bed long before then. But come down to that it did.
Hearts were in mouths, and it was one of those moments that unfolds in slow motion, but we needn't have worried. Alisson just dealt with it. His ability on the ball also means that he often has a hand not only in the stopping of goals but also in the making of them.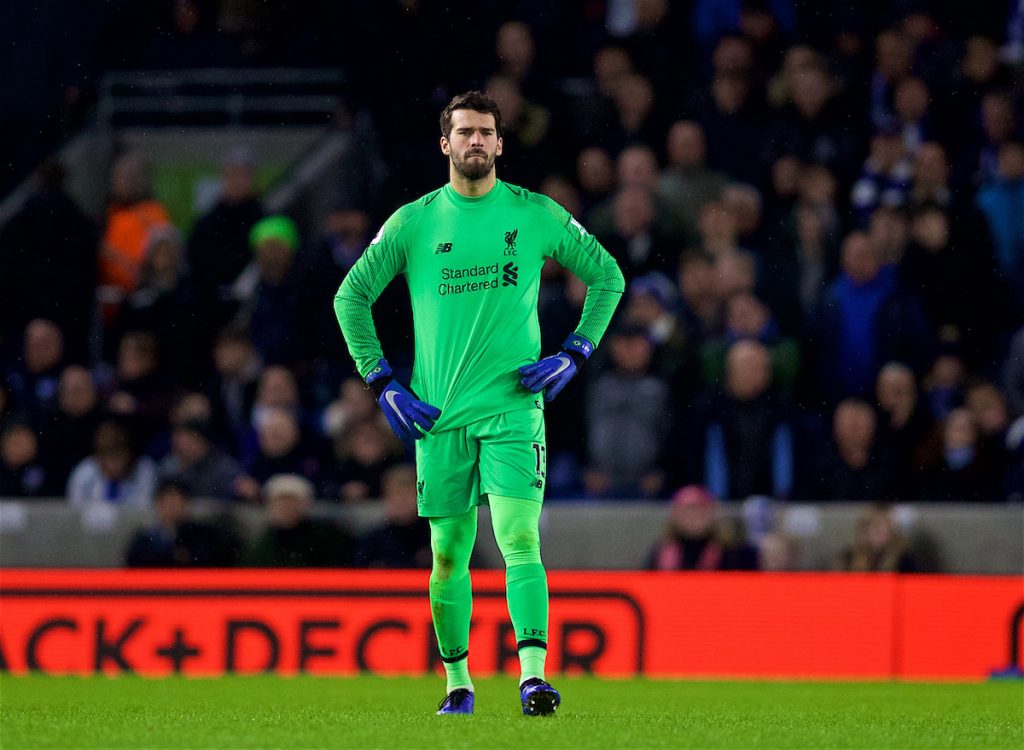 Andy Robertson has been a revelation at left back and has quickly become a firm fan favourite, solving the long-term problem that we've had in that position and winning the hearts of everyone in the process. The fact that his meteoric rise to prominence was hard earned and not without its difficulties is representative of what Klopp is building here, and also the way he is going about building it.
Trent and Gomez complete the picture; the latter having established a formidable partnership with van Dijk prior to his injury and whose imminent return will undoubtedly provide a boost as we enter the business end of the season.
It seems even the youth players can step up when called upon; 16-year-old Ki-Jana Hoever was, out of necessity, thrown into the deep end at Wolves and gave a very good account of himself, coming out of the game better than some of the senior players on show that night. He was one of the few positives from a match best forgotten.
It's been well documented that this is not the breathtaking Liverpool of last season, but that doesn't have to be a bad thing. We're more well balanced, more able to grind out scrappy wins regardless of how well we play – or in some cases, how deep the opposition sit. We can weather storms and keep our heads when we're up against it.
In a nutshell, we're hard to beat. That's not a bad quality to have. It's a quality we've been crying out for for years. A quality that all top teams have. Certainly, a quality that all winners have.
Let's hope that Player of the Month is just the beginning of Virgil's silverware this season.
"It wasn't pretty but Liverpool are seven points clear at the top of the League." 🏆

🗣 Subscribe and listen to our immediate post-match reaction show after the Reds' 1-0 win over Brighton 👉 https://t.co/XZAK9veWt7 pic.twitter.com/kfOYyyCXbc

— The Anfield Wrap (@TheAnfieldWrap) January 12, 2019
Recent Posts:
[rpfc_recent_posts_from_category meta="true"]
Pics: David Rawcliffe-Propaganda Photo
Like The Anfield Wrap on Facebook