WE stand in front of a massive month in Liverpool's season and Jürgen Klopp wants to know the lads who start for Liverpool are ready for the challenge.
Months don't come much harder than the one in front of us. Tottenham Hotspur, Paris Saint-Germain, Chelsea twice. Tough. But we believe in these players. We trust them. The reason? Because they have earned it. On the training pitch. In the league. In Europe. The players who play for Liverpool deserve our respect. They deserve to play for this club. We all want a title push this year and it seems all the lads are on board.
Klopp has brought in a meritocracy at Anfield. He prioritises performance and uses it as a scale for selection. Simple terms, if you deserve to play, you play. If you deserve to stay in the team, you stay. Regardless. This has led to the belief growing and Liverpool being top of the league with four wins, 12 points, nine goals scored, one conceded. You won't play because you have a reputation around the world. He doesn't care about what people outside of Melwood think. He doesn't care if you got your country to the World Cup final, if a 21-year-old deserves to play ahead of you, he'll play.
Joe Gomez has been majestic recently. If you outshine Virgil van Dijk in the Liverpool defence then my word you must be doing something right. His performances this year have been outstanding after being thrown in at the deep end. It must give Gomez confidence and reinforce Klopp's belief that this system is to the everyone's benefit.
Let people talk about Gomez making mistakes for England, who cares? Get all those mistakes out the way on their time, Joe. Be brilliant for us as you have been, mate. Keep those clean sheets coming. Keep building that relationship with Virgil because we are going places and you want to be part of it. You want to be part of this cool, calm, confident defence. It's contains the best left back in the league and a lad spraying passes Xabi Alonso would be proud of playing at right back.
Trent Alexander-Arnold is brilliant, isn't he? At 19 he has the confidence to play the game like it's a kickabout on Croxteth Park with his mates. At Anfield. On the continent. In European Cup finals. Taking control of set pieces, for club and country, because he has the belief of his manager, the supporters and, most importantly, belief in himself. Klopp's belief in his players that work hard for him is unshakable. That leads to a togetherness. That leads to greatness.
Jimmy Milner is someone who knows we're building towards something great. He's been there. He's done it. He's won the league. He looks like a man who wants to be part of this journey. He's a man who won't let his head getting cracked open like a kinder surprise in pre season stop him starting that first game, because he knows. He's a man who is thinking day in, day out "I need to give my everything otherwise I could miss out, here". At 32 he's got the steely determination of a youth graduate trying to force his way in the team. He sets that example. He knows you only play for Klopp if you deserve it.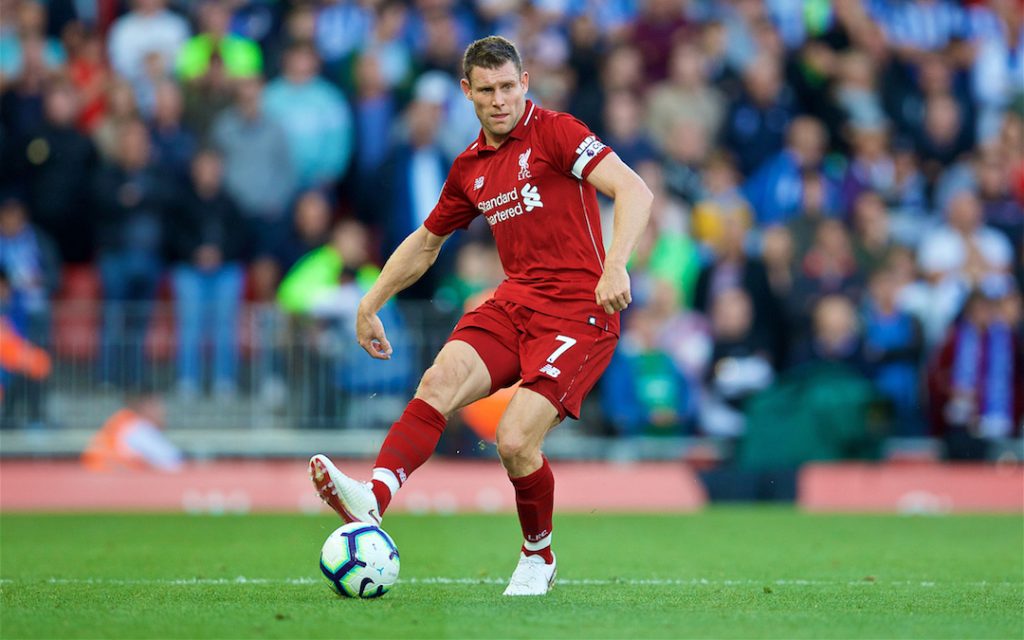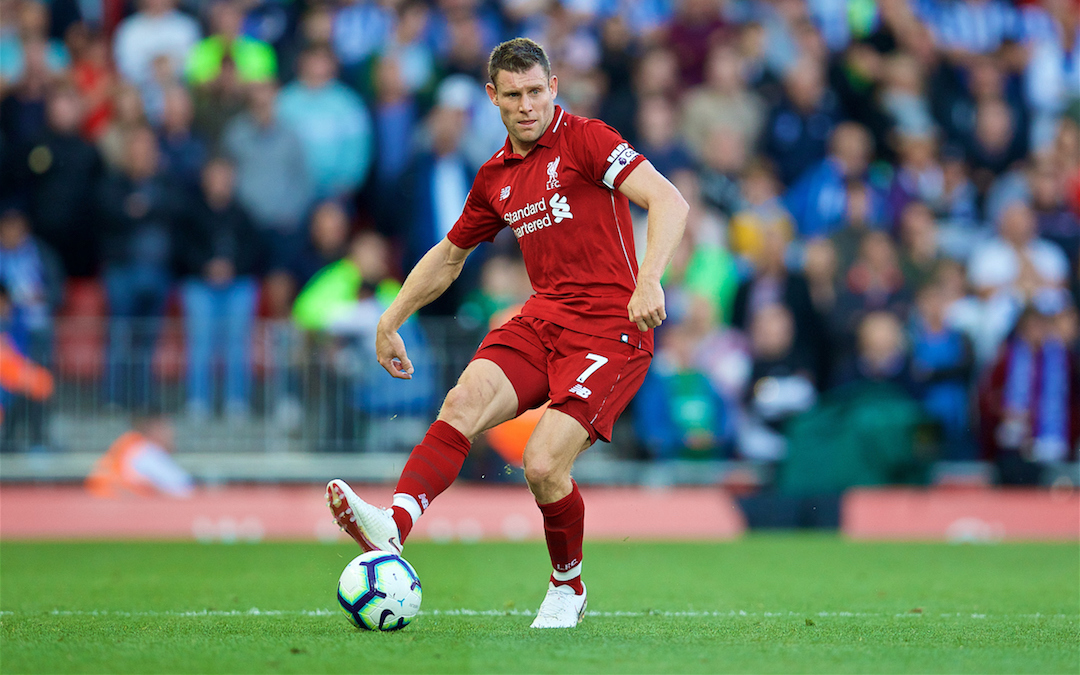 Gini Wijnaldum is another player who looks to have taken this message to heart. It doesn't matter if he isn't considered one of the club's best midfielder, he knows constant hard work wins people over. He knows that's how you become one of Klopp's guys. Hard work reinforces those ideals and leads to reward. His reward has been starting the first four games while the two men that cost a combined £95million haven't. He believes in himself and puts in better performances as a result.
This attitude and hard work builds an atmosphere where nobody can rest on their laurels. It builds an atmosphere of belief, because those who play have earned it. Nobody accepts second place. Respect is earned and is rife throughout this squad. They play with such belief because they respect and trust each other to make the right decisions. Even when things aren't perfect there's a belief among them that everything will be fine, and they won't throw silly points away if everyone clears their minds and does their jobs.
Roy Evans recently spoke on our title chances, saying: "I think we'll be up there with two or three teams who have a chance of winning it. It's competition for places. You don't give players a place in your team just because they're part of your squad. Sometimes you have to say, 'you have to show me in training sessions that you're better than what's in the team at the moment'. If we get that right it can only make us better and Jürgen is on top of that."
Roy knows a lot more about football than I do, but we agree on a lot of things.
Whoever plays for Liverpool this week or next will have earned it.
With us supporters behind them, we could be in for some season.
"A few years ago Chelsea in the League Cup would have been a really big game… now you're thinking 'what's the weakest team we can get away with and still qualify?'" ✊

🗣 Listen to this week's FREE Anfield Wrap podcast in full here 👉 https://t.co/fuxOdwWB6T pic.twitter.com/etsI0bHm2B

— The Anfield Wrap (@TheAnfieldWrap) 10 September 2018
Recent Posts:
[rpfc_recent_posts_from_category meta="true"]
Pics: David Rawcliffe-Propaganda Photo
Like The Anfield Wrap on Facebook