"DON'T shoot," says Ben Johno.
The ball goes to Daniel Sturridge.
"Don't you fucking shoot either," I say.
The "r" of either leaves my mouth as the ball hits the back of the net and even in Head Of Steam in town everything is pandemonium. All I can say is "oh my god."
Oh my god.
What a goal that is. What a goal. It is hard to imagine anything quite like it. Right now it is my favourite Liverpool goal ever. Come next May it could well be one of our most important.
The beats. The story:
2012. He turns up. He's a football genius.
2013-14. He's so important to us, it is just that Luis Suarez is Luis Suarezing.
2014-15. He gets injured and is never the same again.
It never quite takes flight for him since the Europa League final when he scores one of the great lost Liverpool goals.
He goes to West Brom last January. He is done as a Liverpool player. Everyone knows it.
He comes back in July.
He does the summer. He does the pre season. He looks his manager in the eye. His manager looks him in the eye. And they know.
He scores first day.
He scores first Champions League game.
He scores midweek.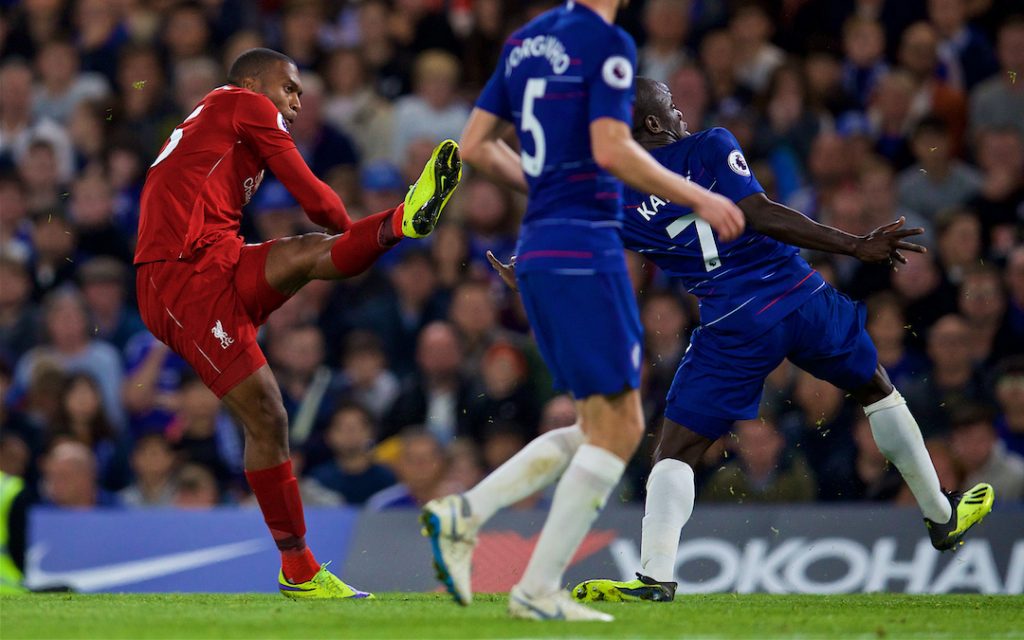 And then he does that. He does that. He knows, and he knows, and he knows, and he does that then. He makes it 1-1 from a million miles. He strikes that not as a shot in the dark, but because he knows he is capable of it.
It is one of the great Liverpool goals. It is Sturridge and, as discussed before, we shouldn't have favourites. The 11 should be our favourite. But he is my favourite, my very finest, the man I go to the ends of the earth for. The most marvellous, broken man who reminds us of our own humanity, our kindness and brilliance. When he does that he is the biggest star in the whole wide world. He is Beyonce in Lemonade. I would always get in formation.
The whole wide world is a thing. What a game of football that was. Tonight there is every chance we watched two of the best six sides on the continent. More things. More beats. More sheer adrenaline.
There is this thing where we know one of the reasons we watch the best footballers on the planet is the television money. And the coverage is phenomenal. Look me in the eye and tell me that BT and Sky aren't adding to our knowledge and understanding of the game in both tactical and human terms and I will call you a liar.
We are brilliant at The Anfield Wrap, we're the best. But they still find ways to take your breath away, these people. They find ways to make you think and reason and feel, that stun me and I am *good* at this, I assure you.
But. But, but, but. But part of me wanted our run last season on terrestrial television. I wanted the country at large to watch this Liverpool team, the country at large to appreciate their brilliance. I wanted the neutral to become the opposite, to become a Liverpool supporter. I wanted the neutral to appreciate the speed Liverpool play at, to appreciate what this game is.
Fucking get in Daniel Sturridge ❤ pic.twitter.com/mt2t8zbySi

— The Anfield Wrap (@TheAnfieldWrap) 29 September 2018
Tonight. Tonight was the greatest imaginable advertisement for the game as it is now imaginable. Tonight's first half was one of the quickest I have ever seen, but at no point did the technical ability drop. These were the two best in the world knocking lumps out of each other in a manner which prompted and brought about brilliance.
The moment at the final whistle when Jürgen Klopp smiles at Maurizio Sarri is because he knows what that just was. What a thing, what a game. The country should get to see that not just as highlights but to understand it was all highlights, all potential highlights. Every snapshot we were 10 seconds away from a would be highlight.
David Luiz was brilliant. It was his game, all speed, all activity, all ragged edge. He pinged it and won it. He strode forward with the ball and niggled away without it. He lived just there, just in the place where marvellous, maverick footballers live. It couldn't be too fast for Luiz. You make it faster and he stands up.
Gini Wijnaldum, one backpass aside, is not dissimilar. He wants the big game and the stage. He wants the challenge and the speed. He wasn't backwards about coming forwards.
These teams reinvent what we want from holding midfielders every week and remind us how limited our perception is of the game's evolution. Every now and again we see that leap forward that managers see, have planned for. They work out what the next dimension looks like with their players and then they enact it. I mean, wow. We trail in their wake.
Joe Gomez and Virgil van Dijk showed the needs and wants of centre backs for this Liverpool side. They showed the pace and presence. They were impressive throughout.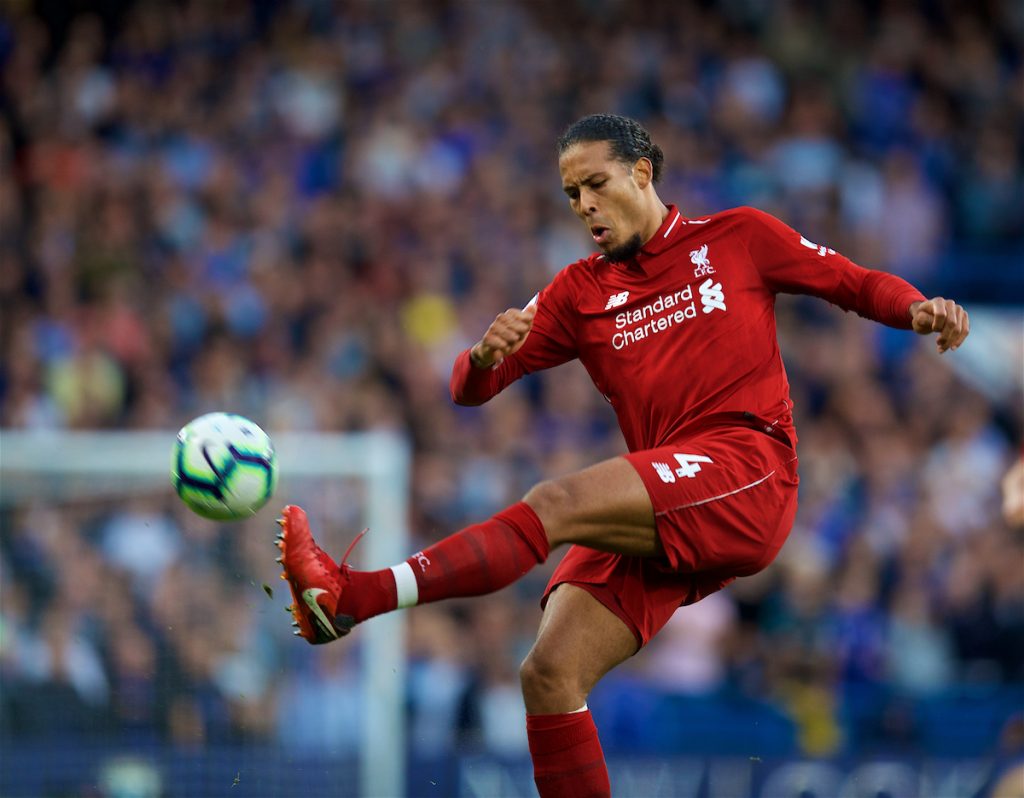 I hope I sound overwhelmed. I hope I sound so hopelessly in love with this game of ours. I hope I sound like I think footballers are the very best of us. I hope you hear me here, not some neutral voice, not some dispassionate thing. All this is is passion and all there is is love. All there is is what is brilliant about the round thing on the green thing and aiming for the rectangular thing. All there is is 22 men who tend to be between 20 and 30, and everything else is fluff and nonsense. All there is is our game played so quickly and brilliantly.
But there is also a league table which Liverpool are jointly at the top of. There is the idea that not losing next week means Liverpool finish their first eight level on points, at worst, with last season's marvellous champions. That is what Sturridge's finish means — it means Liverpool have the opportunity of succeeding in phase one of this season's mission.
In the end, Liverpool salvage a draw that has the value of a win. In the end we are spent, exhausted, impressed by their heroes, delighted by ours.
In the end, all was Sturridge. Our most remarkable human from all the best of us. All was Sturridge. All was resplendent. All was our broken magnificent wonder. Hot sauce in his bag.
Deus Nobis Haec Otia Fecit.
He did.
Recent Posts:
[rpfc_recent_posts_from_category meta="true"]
Pics: David Rawcliffe-Propaganda Photo
Like The Anfield Wrap on Facebook