THE promised land of post-World Cup transfer activity has arrived.
Before the tournament had kicked off, the club communicated through local journalists that deals would be done once it had concluded. After weeks of talk of it coming "home", followed by the realisation that it in fact wasn't, Liverpool are now starting to make a splash in the transfer market. And what a splash it is.
All the suggestions are that a deal worth £66.8million for Alisson Becker has been agreed — a deal that we were told was dead just a few weeks back. Liverpool aren't resting on their laurels when it comes to strengthening any areas of weakness in the side before the window shuts ahead of the new season.
We saw it with Fabinho; a deal that went from a tenuous link to a red shirt on his back within the space of a few mad post-Kyiv hours. We have seen it more recently with the signing of Xherdan Shaqiri; the finer details of the deal a breeze once an agreement was struck with Stoke City. Could we now see it with Alisson — and possibly even Nabil Fekir?
What is clear going into this season is that The Reds have an opportunity to build on the progress they made in the last campaign — to create more memories and launch a bigger challenge across several fronts.
Others may struggle to strengthen, their foundations not solid enough to build themselves up into bastions of invincibility. Chelsea, in particular, could suffer if Liverpool secure Alisson's signature. With Real Madrid reportedly turning their attentions to Thibaut Courtois, Chelsea may be caught panicking. Jorginho is their only signing at this stage. Their key players are being linked with moves away. It could yet unravel further at Stamford Bridge, post Antonio Conte.
"We're shopping in that elite bracket now, this team and this club mean business." ✊

🎥 Watch today's Talking Reds in full here 👉 https://t.co/j3MLgIkiAI

🗣 Subscribe and listen to our Alisson reaction special with @JamesHorncastle 👉 https://t.co/lmNtBz4ADz pic.twitter.com/c9q6RBqLeN

— The Anfield Wrap (@TheAnfieldWrap) 18 July 2018
Spurs are yet to make a move and may once again struggle to entice players with the ability to improve on what they've got, or even just add strength in depth — the signing of Fernando Llorente a prime example of that. The Manchester clubs have done a few bits; Fred and Riyad Mahrez the headline grabbers. But will that be enough to stop a drop off from last season? To challenge on more fronts?
Regardless, for Liverpool and Jürgen Klopp, the level of ambition is writ large. The areas that have for so long needed strengthening are being dealt with. A squad of players becoming closer knit by the day, and that being reflected on and off the pitch.
The first 11 is worthy of gracing the greatest stages in football, worthy of its place alongside Real Madrid in the Champions League final. The strength in depth was not great enough to get over the line. Not great enough to run a rampant Manchester City close in the league. Shaqiri should go some way to solving that problem. There's got to be a degree of trust that he will.
Whatever your opinion of Loris Karius before Kyiv, the damage has clearly been done. His head too far gone over the mistakes he made that night. He'd be an able number two for Liverpool, he proved that in the run up to the Champions League final. But it was time for The Reds to be decisive. Rivals won't wait around for Karius to recover from his wobble — if he ever will.
Danny Ward couldn't possibly go from a lesser-spotted number three to number one just like that. Quick fixes are not what Liverpool need right now. Long-term solutions to long-term problems are what the club needs in order to push on.
Some will argue that throwing a load of money at a position won't fix all the issues. They probably said the same before Virgil van Dijk signed and look what happened there. They might even end up being right. But Klopp and Michael Edwards have done enough good for us to trust their judgement.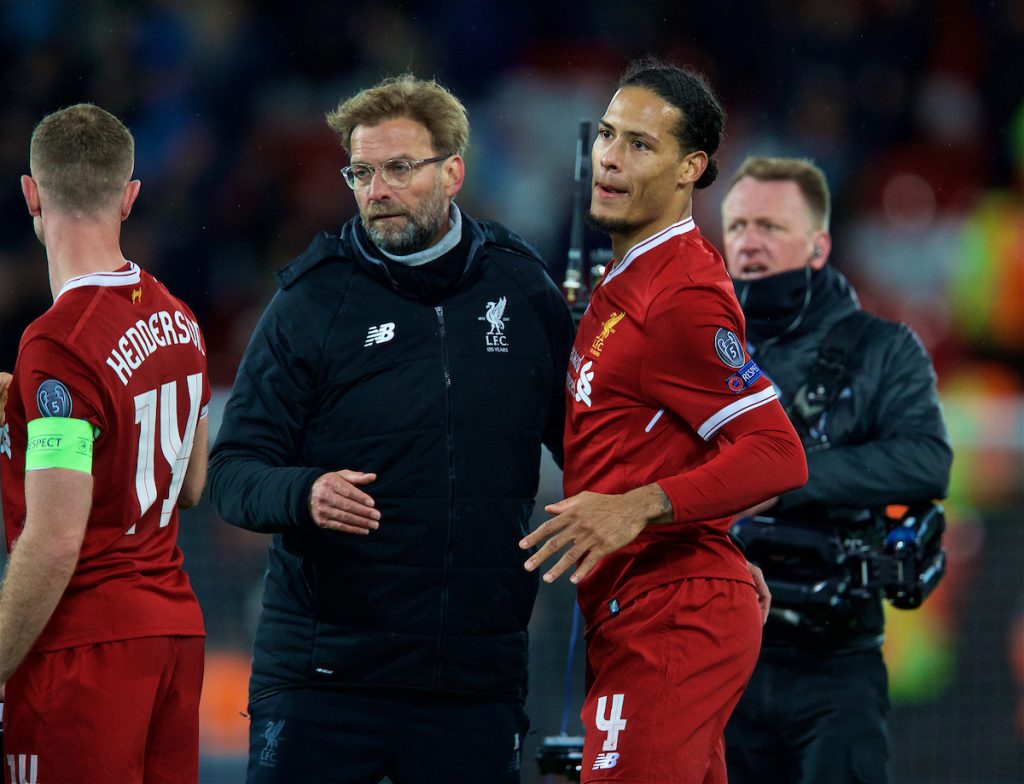 They have only chased players they are certain will improve on what they already have at their disposal, and goalkeeper is the position that has long needed investment as much as any other.
Fabinho will hopefully be a long-term solution to Liverpool's long-term problem at the base of their midfield. Not since Javier Mascherano have The Reds had a player who is a natural at breaking up play and turning teams around with a run or a pass. The centre of defence too often left unprotected.
Jordan Henderson's commitment to the cause could never be faulted, but often it looked as though he was asked too much of. The now-departed Emre Can was too often focused on the concept of turning the opposition around before realising he had to do that himself.
Fekir may be the final piece of the jigsaw that The Reds have been attempting to put together for so long. Philippe Coutinho's departure left a creative void in the midfield — not to mention the loss of a body capable of slotting seamlessly into the front three.
Fekir will provide a fix to both those problems. It's a move that will resemble bringing two bodies in. It's another no brainer and another one Liverpool should be — and most likely are — looking to get wrapped up quickly and decisively.
It's time for The Reds to show just how much they mean business. On the pitch, they can strike fear into the hearts of every team in this league. They may just be starting to do the same off it.
"Alisson ticks every single box." 👏

🗣 Subscribe and listen to our latest 'Gutter' show, reacting to the news that the Reds have agreed a world-record fee for a goalkeeper with Roma for Alisson Becker 👉 https://t.co/lmNtBz4ADz pic.twitter.com/JpWPVZ30Vl

— The Anfield Wrap (@TheAnfieldWrap) 18 July 2018
Recent Posts:
[rpfc_recent_posts_from_category meta="true"]
Pics: David Rawcliffe-Propaganda Photo
Like The Anfield Wrap on Facebook