"I think Anfield is number one in the world, so I think other stadiums will not impress us"

Sadio Mane
AND then there was one.
One more step. One last hurdle.
One remaining challenge standing between Liverpool Football Club and a place in another European Cup final. An eighth European Cup final.
Just stop for a second before we go any further and let that soak in.
Our mighty lads in red are just one game away from achieving a feat that has only been achieved seven times in the club's 126-year history.
It's worth just letting that thought float around in your mind for a few moments.
If I'd have told you at the start of the season that we would be in this position would you have believed me? Would you have bitten my hands off at the merest hint that it was a possibility?
If I'd said before the Hoffenheim qualifier that we would be sitting here, third in the league and going into the second leg of the Champions League semi final winning 5-2 from the first leg, would you have been happy?
Or would you have asked me how we conceded two goals in the first leg? Would you have complained that we were going to be in this position?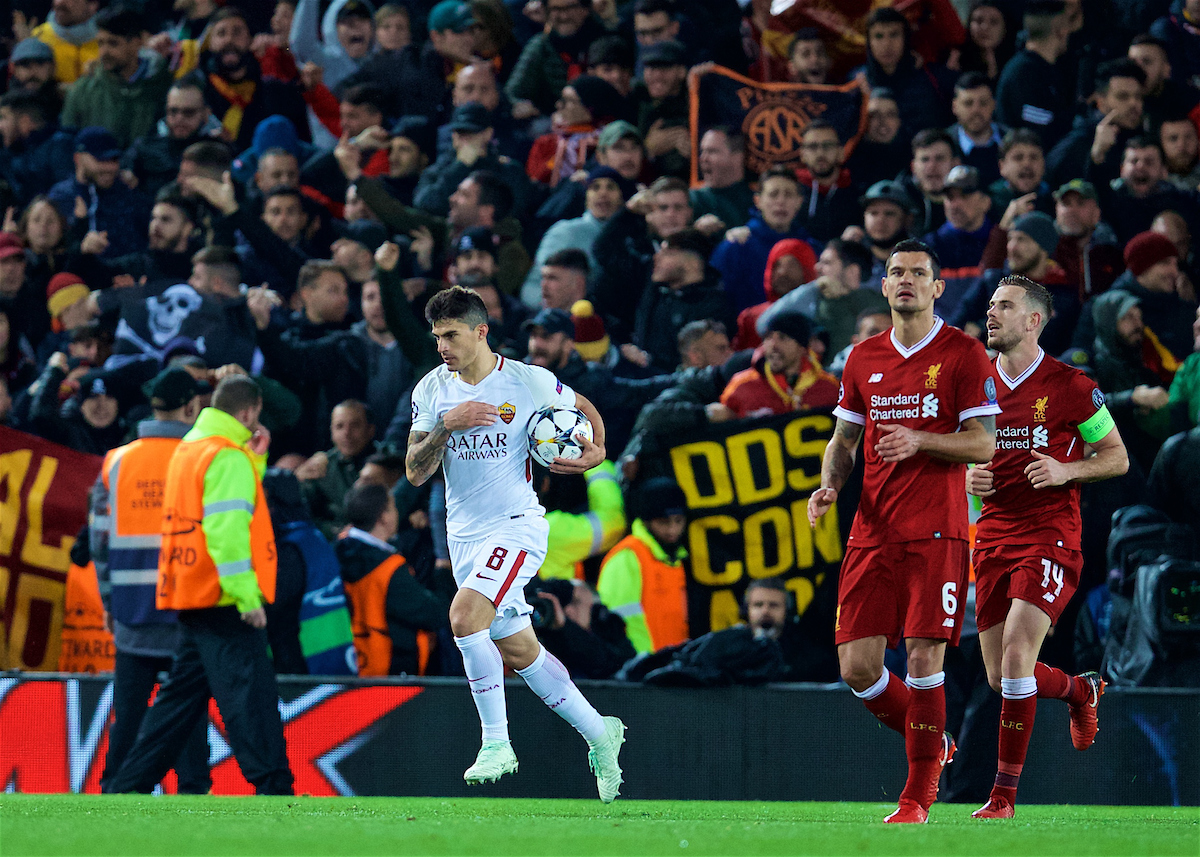 I think if I offered this to you before the game against Julian Nagelsmann's team and you'd complained about it, you would have rightly been carried away by men in white coats, shaking their heads as they muttered to each other about not having seen a case as sad as this since they had to deal with the lads who left Istanbul at half time.
This, by any measure, is an incredible position for our legendary club to be in.
Go back through the record books and you'll struggle to find many other seasons in the entire back catalogue that compare with this.
This is right up there with the very best. Whether it surpasses previous endeavours will depend on what happens next, but at this moment in time you'd struggle to find a past European campaign to match this one.
It's been similar to others I've experienced in some ways, most notably that whenever we've dispatched a side with anything even remotely resembling a strong record, their run has been very quickly dismissed by those outside Liverpool FC as soon as we'd put the finishing touches to our demolition job.
Make no mistake it will be the same tomorrow.
Take in as much as you can now about how Roma haven't conceded a goal at home in the Champions League this season, because tomorrow they'll all be rushing to tell you just how poor this Roma defence actually is. How the cracks have been papered over all season by an amazing goalkeeper. They'll forget to mention that the same 'keeper conceded five at Anfield, or they'll come up with an excuse for that.
But don't let them kid you into anything other than thinking this is a very special Liverpool team.
Despite the ongoing punches our lads are having to walk into continually, they keep moving forward. Despite the injuries piling up, despite the refereeing world seemingly being against us and despite Jürgen Klopp's mate having to call time on this adventure earlier than planned, these Mighty Reds keep battling on.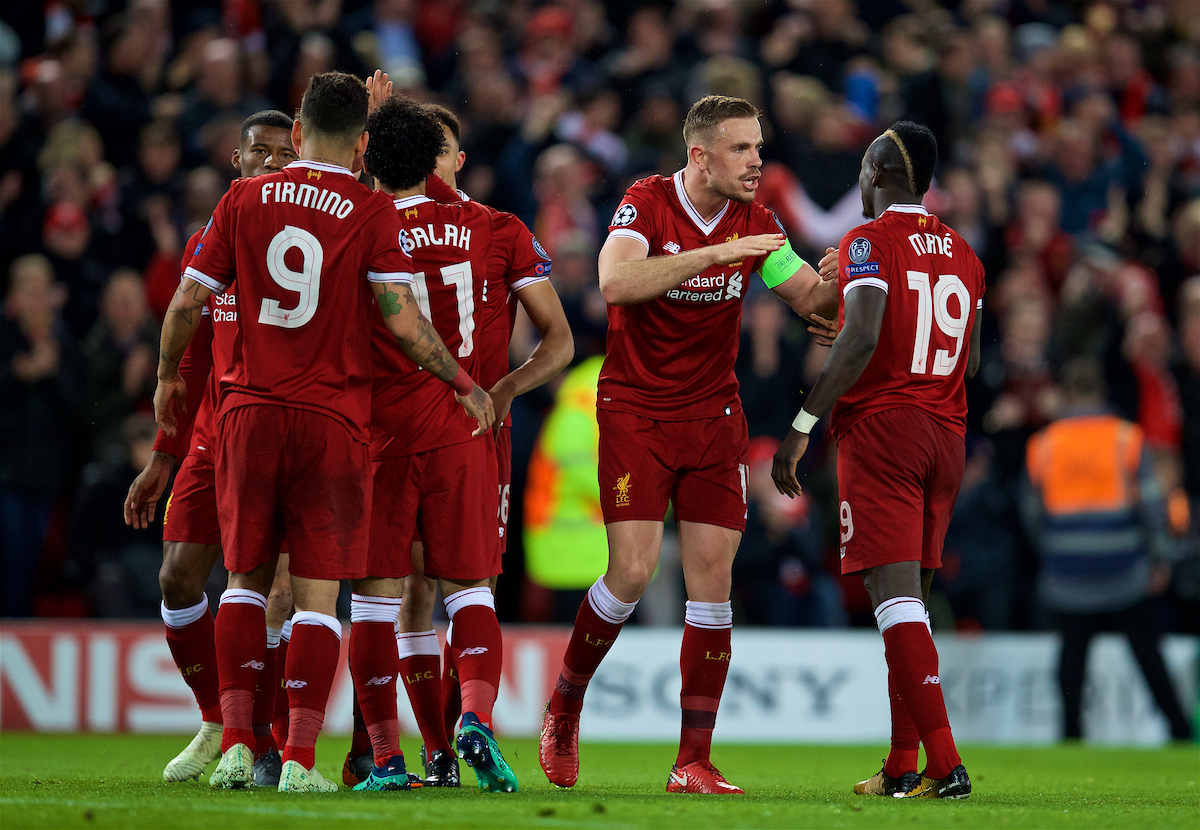 We're nearly there. We can see the finish line and smell the Champions League final. We can sense the spine-tingling music beckoning us in our dreams to the brink of yet another glorious finale.
Can you picture it yet?
I can. I've been picturing it all season, since I wrote an article before the August qualifier saying it was time to get our trophy back. I've been imagining it. I've been picturing in my mind what it would look like. The hordes of red shirts going on magical mystery tours through as many random stops as we can to get to the promised land. Kiev this time. Another intimidating far foreign land to add to the list.
Are you too worried about tonight to even think about the Ukraine?
Try not to. I believe that worrying about what could go wrong is praying for bad things to happen and I believe that you get in life what you focus on.
I believe that if we all focus on one goal, one target, one dream, we can manifest whatever we desire.
This is our time. We go into the cauldron of Rome with a three-goal headstart against a side that has already witnessed the speed, skill and tenacity of its opponent.
They considered themselves unlucky to lose 4-1 to Barcelona.
They knew that, if everything went their way, they could make up for a night in which the gods were against them. They believed that if they could get one they could change the tie.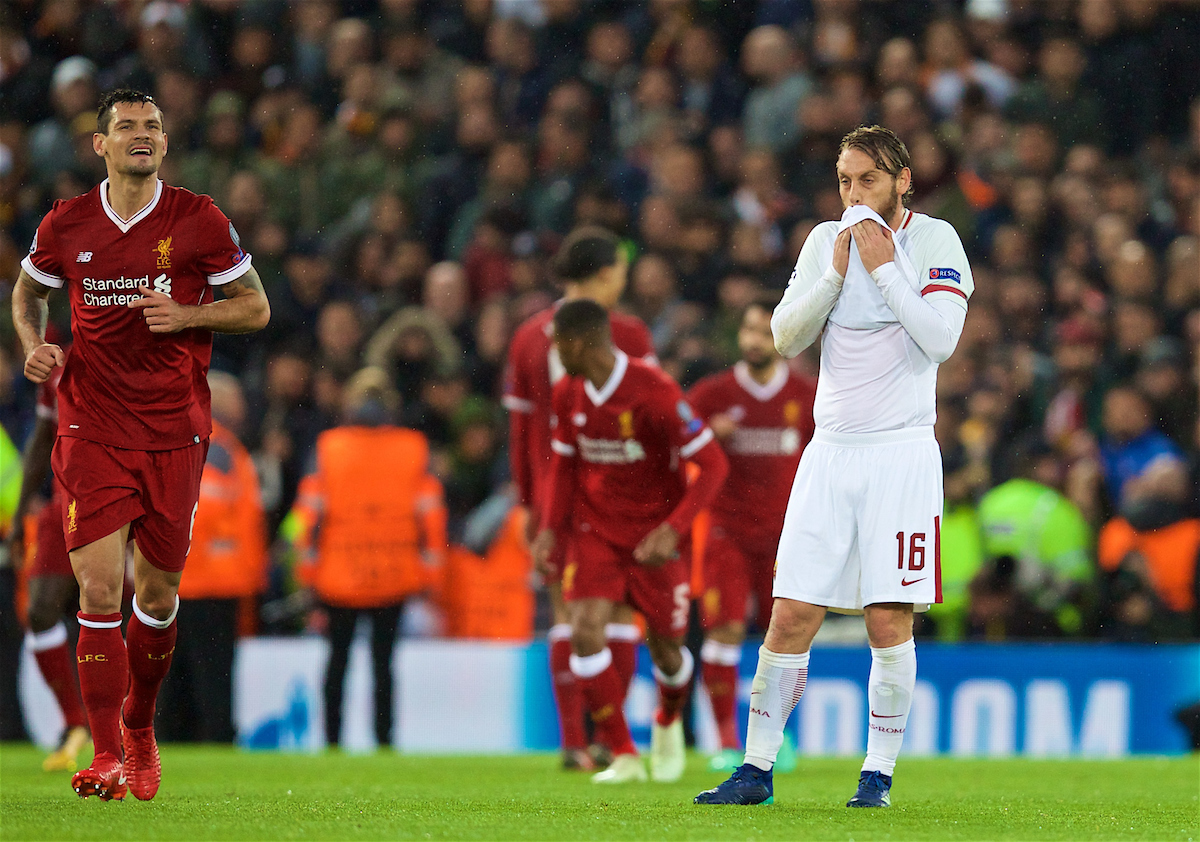 But they don't believe that today.
They might tell you otherwise. They might make brave noises about anything happening in 90 minutes and miracles being possible.
And we know that they are. What I witnessed in Istanbul was nothing short of a miracle.
But the thing about miracles is that they're rare. Whether the Pope lives down the road from your house or not, the big fella upstairs isn't going to dish out impossible footballing comebacks willy nilly.
They know that.
They know, deep in their gut that we're better than Barcelona. They weren't five goals behind us because of bad luck, deflected shots or poor decisions.
They were ripped apart. Torn to pieces. Bamboozled like so many of their peers who had gone before. They were left bewildered as we rolled around the aisles laughing as the fifth went in.
I said I wanted five and The Reds delivered. I said I wanted us bouncing around Anfield delirious with the exhilaration of it all and that's exactly what happened.
Well, tonight I want more. Never satisfied. Always demanding, always dreaming. Tonight we go into the lion's den and we return victorious, just like we did in Manchester those few short weeks ago.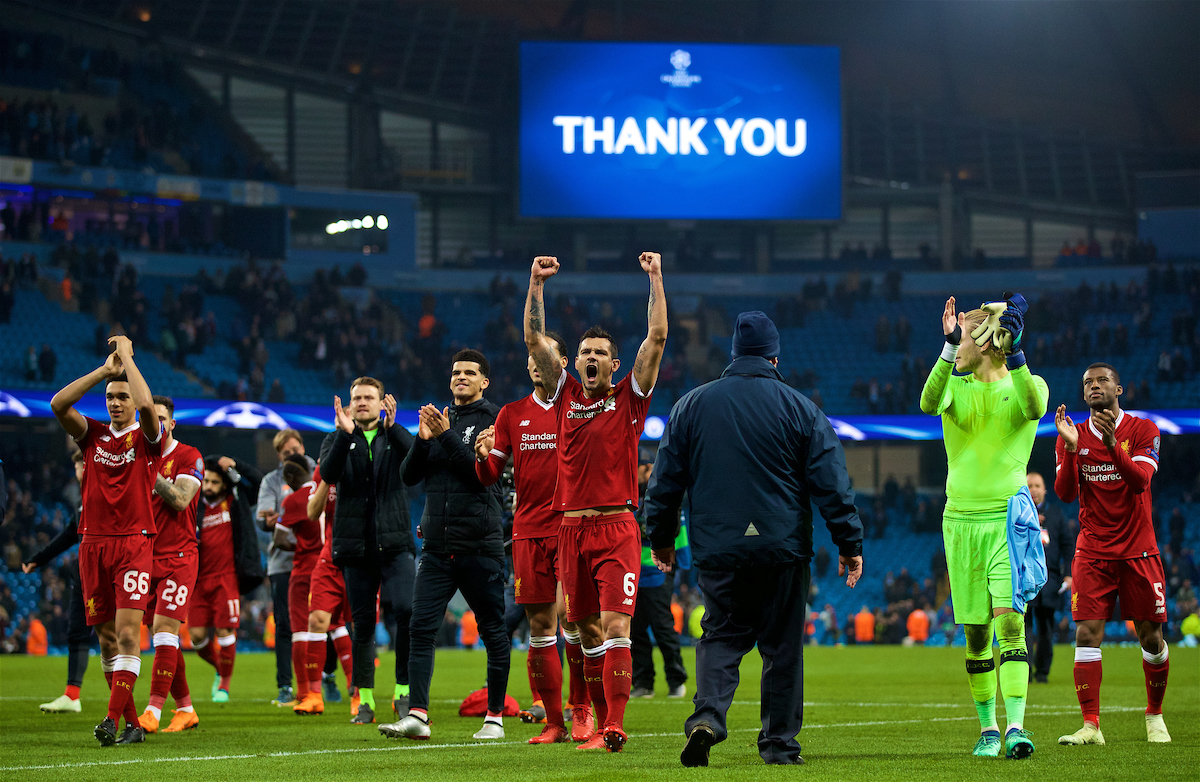 They told us that night it wouldn't be easy. They told us three goals might not be enough. They warned us how good Manchester City were. And they were right. City are absolutely fucking brilliant. But they forgot to tell you about us.
They forgot to tell you that these lads can do it all now. With their charismatic leader conducting from the sidelines, these lads can dig deep. These lads can withstand pressure. These lads can concede a nightmare goal against the best side in Europe and put up the barricades to see us through long enough to allow our terrifying trio at the other end of the pitch to grow into the game.
These Reds are as good as it gets. I've never witnessed anything like it. The Brendan Rodgers team was thrilling, but it wasn't doing what this team is doing at the height of European football. It wasn't ripping Manchester City and Roma apart in Champions League quarter and semi finals and leaving their players gasping for air.
I know you might be nervous. I know you might worry that they'll score and it will all fall apart. I know that feeling. I feel it too, I just give it a different name.
I call it excitement. That feeling in my stomach that I'm not sure what's going to happen next. Not certain of what's around the corner. Intrigued by the unknown journey and what might unfold. It's not nervousness. It's excitement. It's feeling alive in a way you don't normally feel. Embrace it.
Remind yourself how few football fans have the privilege of feeling like this at such a prestigious level. Revel in the fact that these Reds, your Reds, are on the brink of another European Cup final.
I said this last week and it's worth repeating, but our worst-case scenario here is that we get knocked out of the Champions League at the semi-final stage, having dumped Manchester City out in glorious fashion. If I'd have offered that to you at the start of the season you'd have taken it.
The worst-case scenario is that we have a squad of mainly young players who have shared this glorious journey and learned from it. They've felt what it's like as a new generation to harness the full power of Anfield and Liverpool's worldwide support. They've started to believe in themselves in a way they might not have thought possible before.
They've now got a 19-year-old full back who's played more Champions League games than Everton Football Club.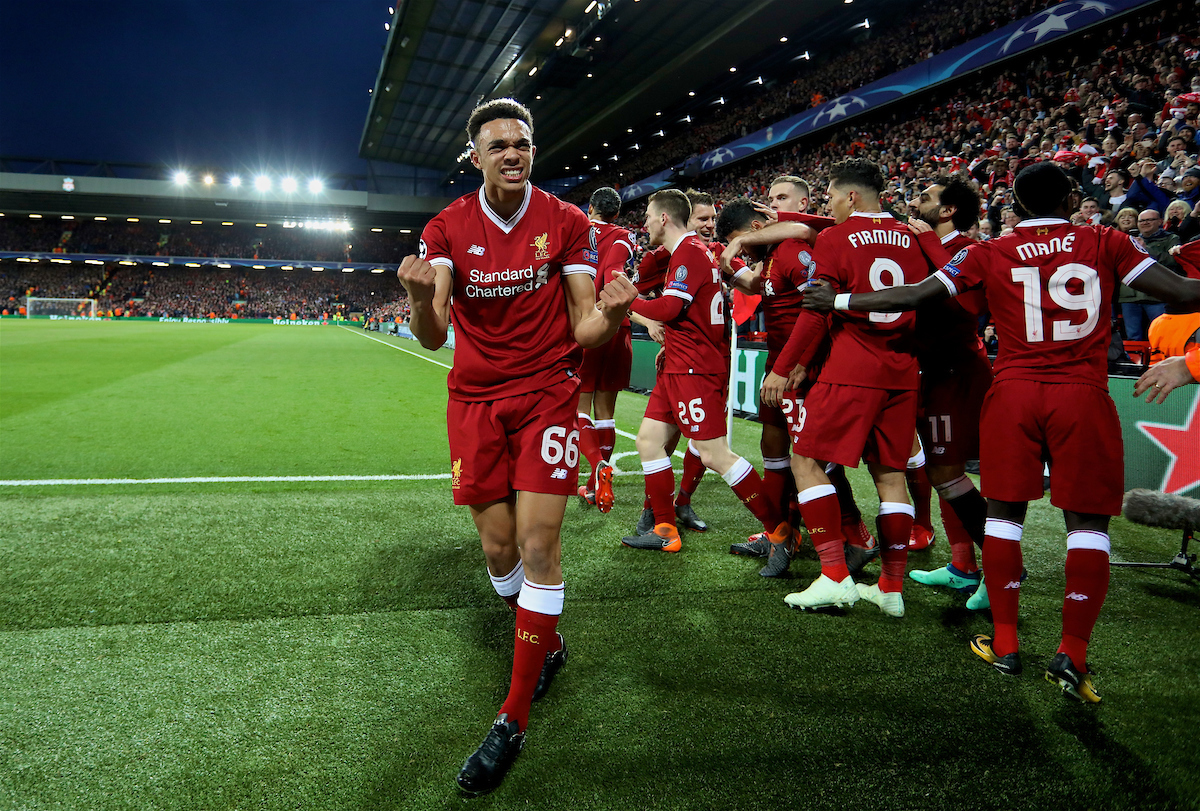 And, last but not least, they've witnessed how a city can come together and its people can support each other to achieve the impossible, with fans of a rival team stepping in to do our work while we take afternoons off to get drunk and sing songs.
We should thank our blue neighbours for the role they've played in getting us this far, perhaps send them a message from the pub this afternoon with a photo of your pint so that they can enjoy fully how much they're helping you.
With so much to be grateful for, there's no need to worry about what happens if it all goes wrong. Just focus on the positives. Focus on how we take the next step, on how we overcome this final obstacle on the way to Kiev.
That's all you need to do today. As I said to the youngsters with me at the Etihad after that early goal, we only need to score one and their heads will fall off.
Remember that tonight. Remind yourself if things start going against us that it only takes one moment for this side. The Roma lads are likely to score at least one, but we could be 3-0 down and score five in 10 minutes to turn it around. We could blow them away in a blitzkrieg.
Just focus on the dream. Allow yourself the joy of floating away from reality and letting all your worries drift into the sky.
I can hear the noise now. The chants, the laughing, the French chorus ringing through the air. I can see the red smoke, the banners and the next generation of youngsters held aloft to get a better view of their new heroes.
I can feel the buzz of victory washing over me, my skin tingling in the crisp, cold air of a European Cup final.
I can sense another historic win to add to the collection.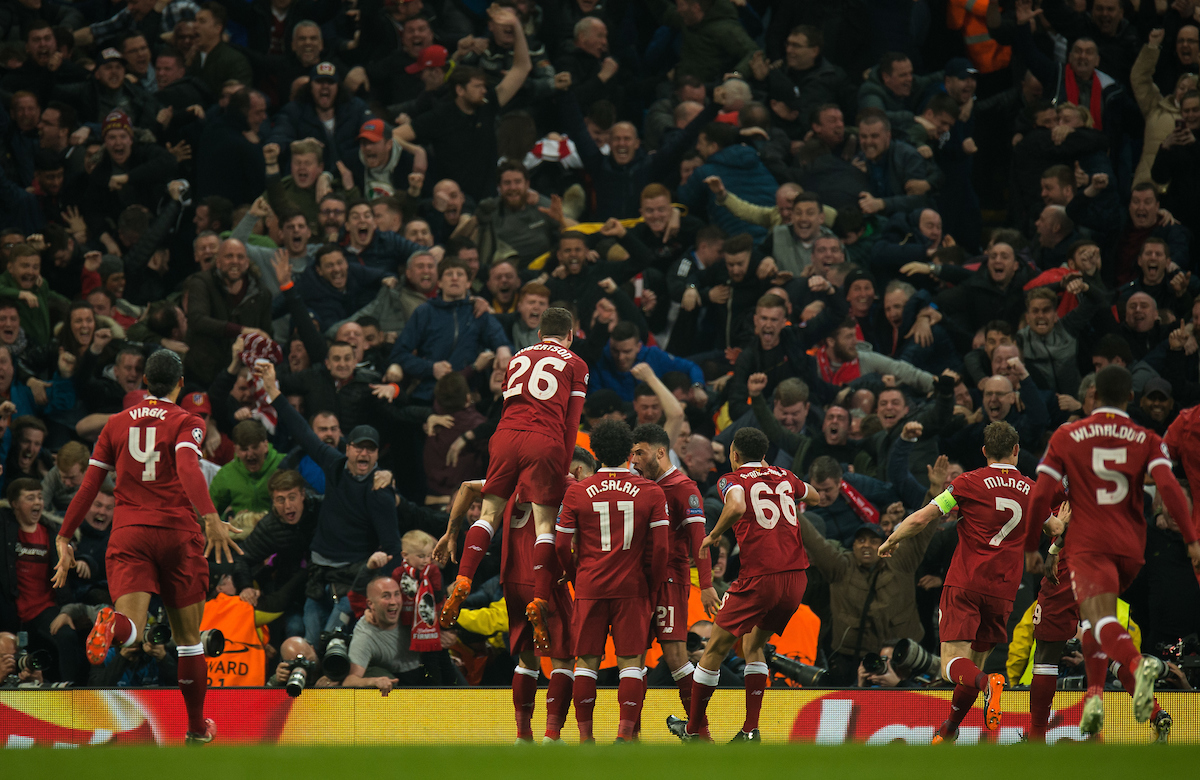 If you doubt for a second how much they fear us, don't believe me, just listen to what their star man from the first leg, Radja Nainggolan, had to say:
"They are so quick in the attack and we had a lot of difficulties. It's difficult playing against them because they're all aggressive, they all press high and they keep running like animals. Even in the 94th minute they were still running."
They. Keep. Running. Like. Animals.
Radja and his mates know that it will be the same tonight. Incessant. Relentless. Perpetual.
In the stands and on the pitch. Even in the 94th minute. And they know that they won't be able to keep the red tide at bay.
As Sadio said, there's nothing to fear.
Some things are just meant to be.
"He is ambitious, he is competitive and he's a really nice bloke." 👑

We featured on CNN's Inside the Middle East Special on @MoSalah: Liverpool's Egyptian King. Out May 5, 12.30pm UK time.

🗣 Subscribe to listen to our CNN Special podcast on Salah: https://t.co/eTmRQkhp95 pic.twitter.com/tspr58Ov4i

— The Anfield Wrap (@TheAnfieldWrap) 1 May 2018
Recent Posts:
[rpfc_recent_posts_from_category meta="true"]
Pics: David Rawcliffe-Propaganda Photo
Like The Anfield Wrap on Facebook