AT the beginning of writing this I am somewhere above the Atlantic Ocean on route to New York City.
Liverpool's Champions League semi final second leg against AS Roma is being played out below the clouds on a miniscule patch of earth, a mere dot on the circumference in Rome. Yet it remains the epicentre of so many hopes and dreams. It is all anybody who is in this is bothered about.
I don't know the score, nobody can watch the game. It feels slightly like I'm in a movie. Like I'm the lead protagonist in a plot filmed in one claustrophobic setting, and I'm placed in a tumultuous and fate-altering situation.
The thing is, more than anything, I want my Thursday afternoon.
The guy next to me on the aisle is frantically trying to load the BT Sport app with absolutely no joy. He has broken access to WhatsApp and knows I'm a Red because I'd asked him if he knows the team around an hour beforehand. Out of nowhere he shouts "1-0" with a clenched fist and I know we're up in the game. I breathe, I relax, all is well above and below the partition of fog.
My Thursday afternoon is a concept that needs explaining somewhat. I booked my trip to Kiev last week before the semi final return leg. It entails four nights in Copenhagen with two days in the Ukrainian capital sandwiched in between. I am due to fly out on the Thursday evening on the week of the biggest occasion in the past 10 years of Liverpool FC.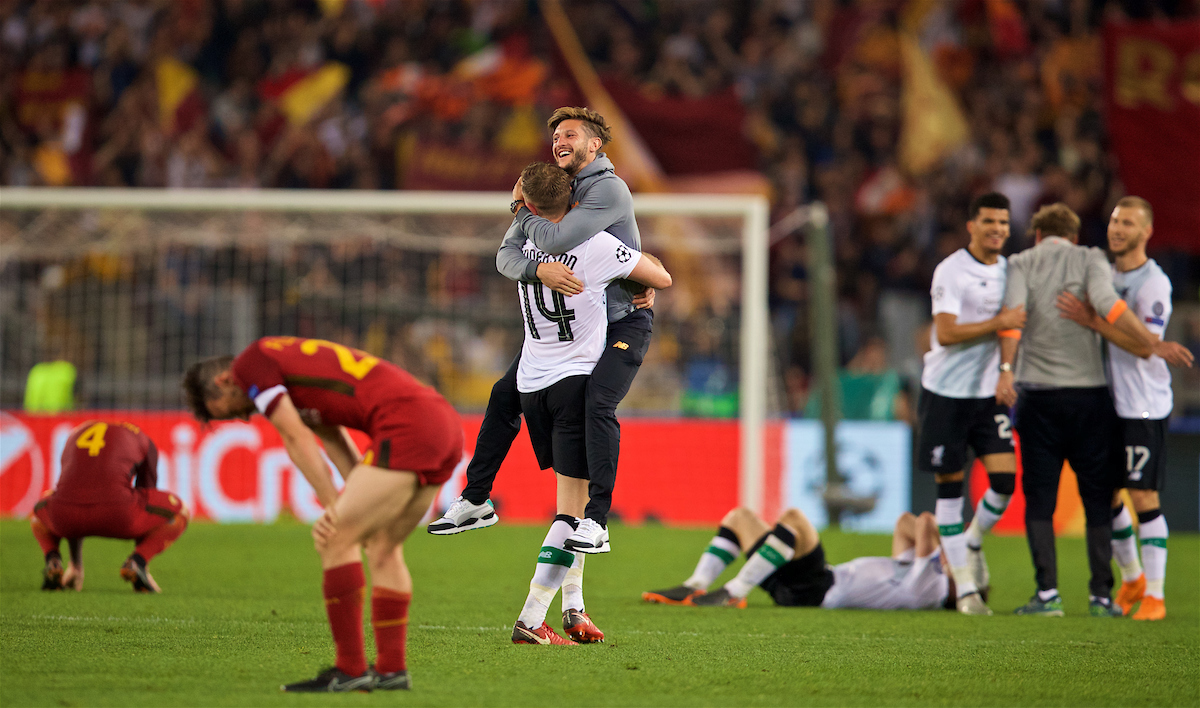 The thing with the Thursday is therefore this; I'm feeling slightly mortal of late. I've realised at the ripe old age of 31 that ageing is an actual concept and that time really does wait for nobody. I'm aware this all sounds very pre-set midlife crisis; however, it becomes even more relevant when an occasion in life like this suddenly presents itself.
I'm fine with all of it, and hopefully I get to move into middle/old age and do so happily. But to do that I've realised that I need to do this thing is happening right now, right in front of me. It's the reason I'm on this flight to America to see my friends get married today. And it's the reason that when I look back at May 2018 in time to come, I do so with a smile and a gratitude that I allowed myself to fully live it.
So, when I think of Liverpool in the final, I now think of leaving work on a Thursday afternoon and not bowing to my systemic mindset and routine of exercise, cleaning, cooking and likely more work. I think of going straight to Manchester Airport and getting that feeling of opportunity and hope that only escapism can give you.
I'm counting in five-minute spells, here. The thing with not watching it live is your brain has no information about what you're seeing and can go wild with imagination should you let it. Suddenly the Red on plane is up again, "Milner 2-0" which is greeted by grunts of joy and sights of despair, as well as generally disinterested looks from the discerning majority present on the fight. Who would have a life without football? A lot of people travelling to New York on a Wednesday afternoon it would seem.
"Oh no, it's 1-1, it was an own-goal," which is swiftly followed by his WiFi signal completely crashing. Fuck's sake, mate.
If you have followed The Anfield Wrap's coverage of this tie over the past week, you will have noticed that there was an influx of excellent contributions in many forms by younger fans of the club from various backgrounds. It has been a breath of fresh air to see all of them live this and to get to claim a season like this for themselves.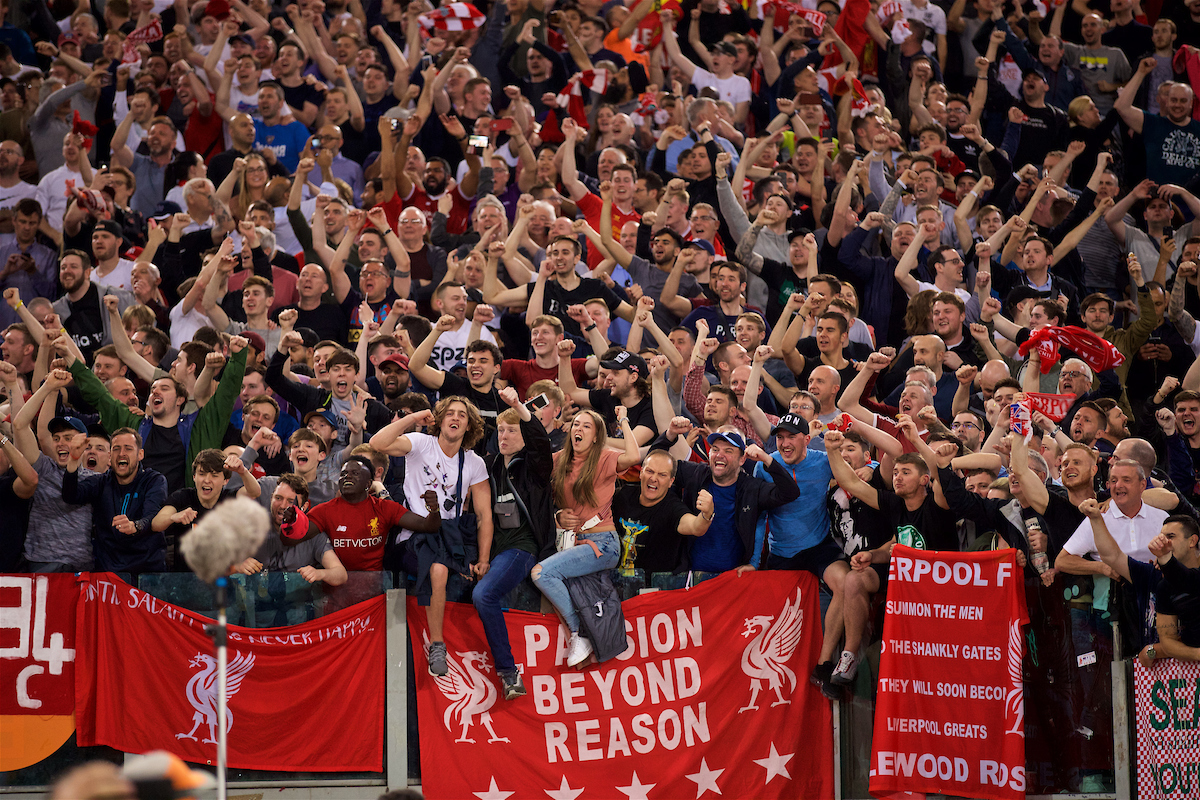 But the road to Kiev has been a joyride for all ages. From elder statesmen who have seen the lot yet would be hard pressed to name a better attacking Liverpool side than the one their seeing right now, to the aforementioned youth.
Somewhere in the middle of all that is my demographic. The millennials among us who haven't exactly had eternal joy when it comes to supporting this club. There have been successes, however the crashes that have followed have no doubt dented us.
I, with many others, have watched my club teeter so very close to the brink, in what was a dark time that should never be forgotten. Yet we are now back in a place where a lot of us thought we wouldn't be for a very long time, if ever again. We are slightly older and wiser, but the feeling of a sixth European Cup seems to eradicate all the woes of yesteryear and encapsulate all of the delirium we have previously felt in life.
The seconds are ticking with what feels like one hundred Mississippis between them. The descent in to JFK Airport has felt like an eternity and my ears have nearly perforated about three times. I make it 20 minutes plus added time to go. The captain comes over the air and tantalises me with his clear knowledge of events in Italy:
"The last we heard around 10 minutes ago the score was 2-2," said the smooth-talking midair skipper, giving me a massive lift. I breathe again, my character in the plot has had another reprieve. Surely that's it now?
The point of ages is this is a season to savour for everyone. It is something to be grabbed and to be seized with both hands. It has reminded me that all of this is happening now. It is the one thing that makes us feel more alive and relevant than we have for most of our football-supporting lives.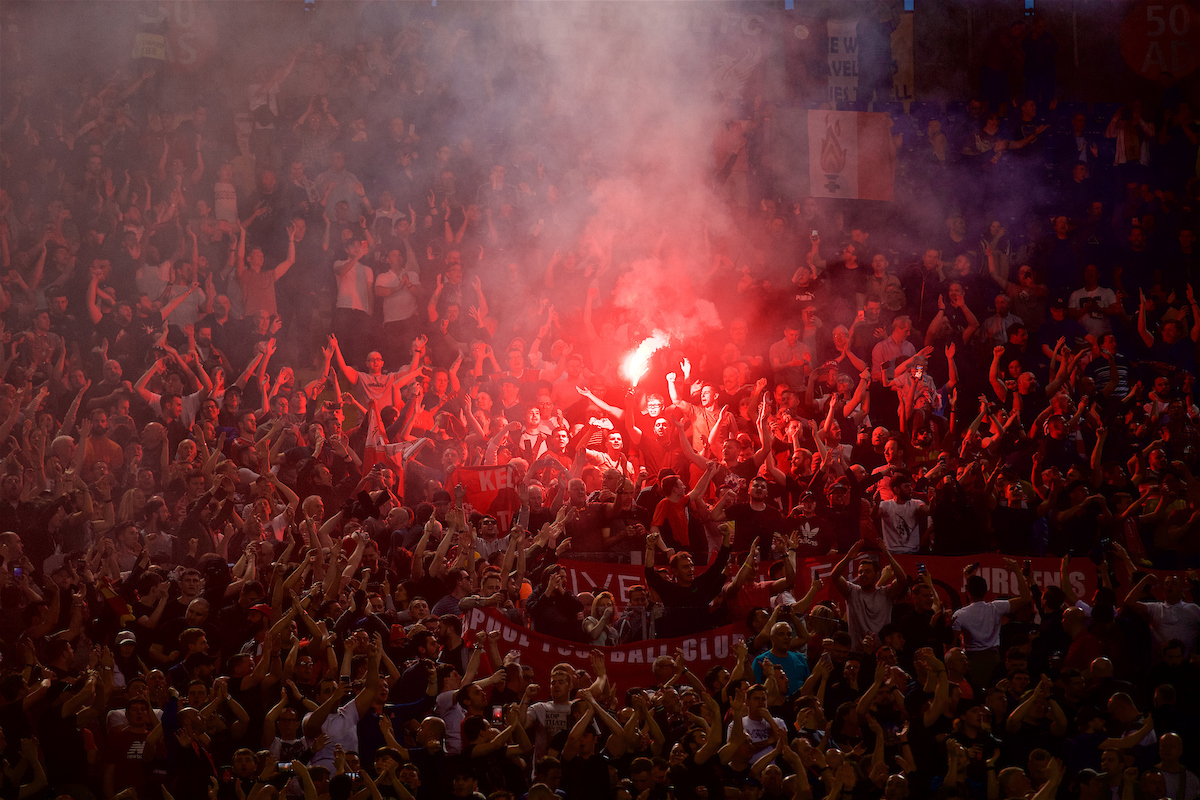 To see a manager and group of players grabbing a moment like they have is nothing short of inspiring. They have written their own destiny, they have seized every opportunity and made this their own.
This is a football club to enjoy and to savour in this moment and hopefully beyond. Whatever happens on May 26, the notion that something is happening somewhere is now very much our business, we are where it's happening. The footballing world is very much aware that the party is in Liverpool's house.
The plane lands, phones and data are frantically activated in rush to the final whistle. I'm aware very quickly it's 3-2 to Roma. I have no concept of actual game time and I'm told it's 4-2. I completely sink in my seat while holidaymakers rush for their luggage. There is a cry of "that's it" from someone, somewhere and I know we've done it. I punch the air as gracefully as possible and think of friends and fellow Reds in that away end and how they're feeling. I'm going to a European Cup final.
This is what it means to be alive, this is what we take forward to our place in the sun. Following this club this season has opened my eyes to so much more than football. It has given me perspective, hope and it has told me that these moments in are to be grabbed with both hands. The players believe in this principle, therefore why shouldn't I.
Give me my Thursday afternoon, Reds, tomorrow and forever. Kiev here we come.
Unbelievable 🏆

🗣 Subscribe for all of our reaction to the Reds reaching ANOTHER European Cup final 👉 https://t.co/ydq9QbXCFD pic.twitter.com/kNAgX1rA0N

— The Anfield Wrap (@TheAnfieldWrap) 2 May 2018
Recent Posts:
[rpfc_recent_posts_from_category meta="true"]
Pics: David Rawcliffe-Propaganda Photo
Like The Anfield Wrap on Facebook