ONCE upon a time, there was a fine football manager who went by the name of Arrigo Sacchi.
He rose from relative obscurity, with no experience other than as a shoe salesman, to win his domestic league in record-breaking style, redefining high-pressing, high-pressure Total Football for the modern era — and going on to win two consecutive European Cups.
It was a fine run… But then the wheels started to wobble… And after three seasons flying close to the sun, the Icarus-like Sacchi was replaced by Fabio Capello. Capello did OK, of course, but the purist vision that defined an epoch was compromised.
Sacchi had fallen foul of what Jonathan Wilson, the Don of modern-day football chin stroking, calls "The Three-Year Rule". Here's the thesis.
"The third year," the great Hungarian coach Bela Guttmann always said, "Is fatal". "If a manager stays at a club more than that, he said, his players tend to become bored and/or complacent and opponents start to work out counter strategies. There are occasional exceptions, especially in weaker leagues, but at the highest level it seems to hold true that great teams last a maximum of three years."
In another article that described the rule, Wilson said: "There does seem to be a general truth that, particularly with hard-pressing sides, three years is the maximum lifespan of a great side."
Particularly with hard-pressing sides, eh? Here are some prominent examples of truly "great", purist hard-pressing club sides:
Ajax. Rinus Michels. Three years.
AC Milan. Arrigo Sacchi. Three years.
Barcelona. Pep Guardiola. Four years.
Bayern Munich. Pep Guardiola. Three years.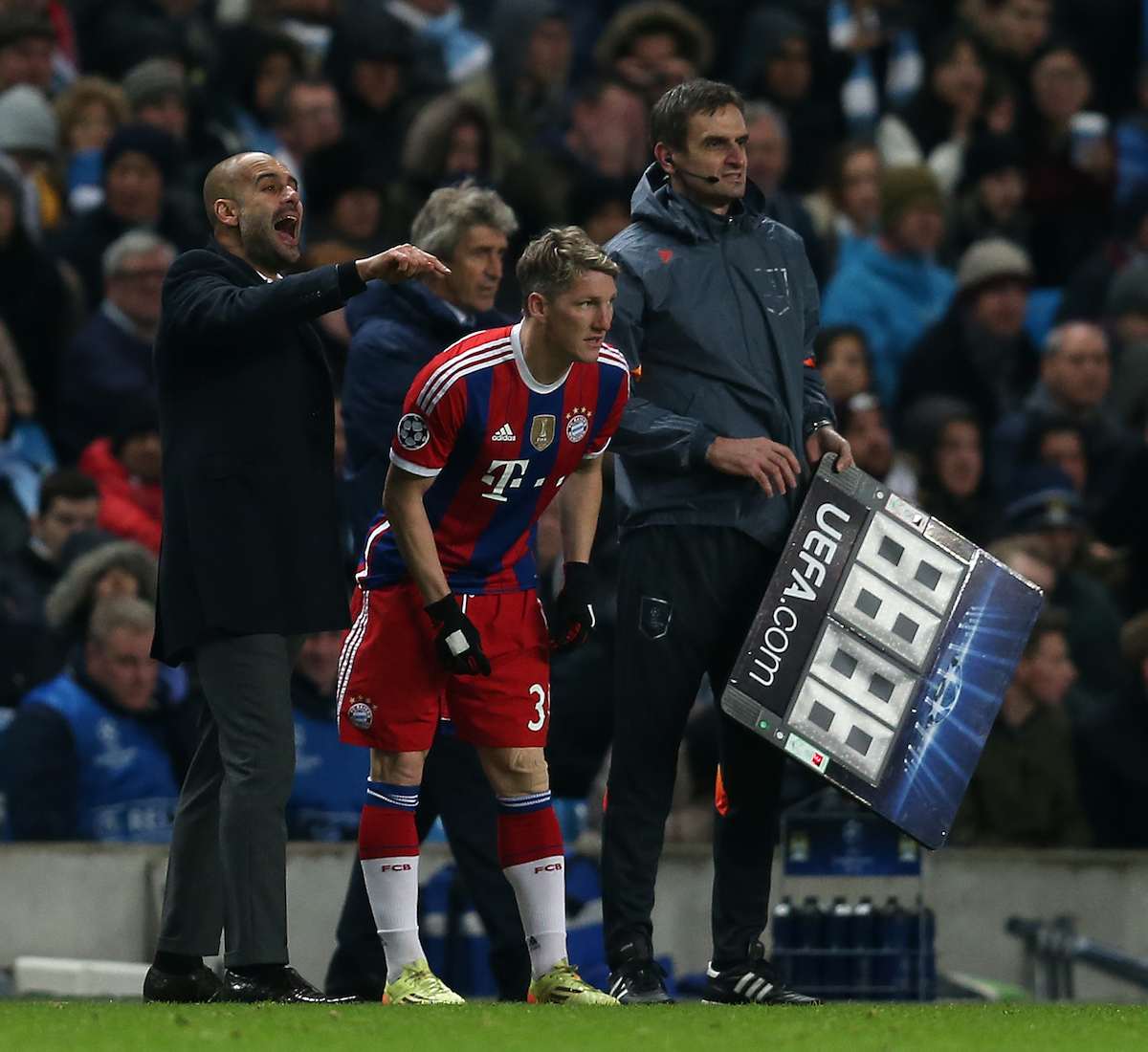 There's no shortage of evidence elsewhere, either. Look at Zdenek Zeman's Wikipedia page. When managers insist on graft beyond what seems reasonable to their players, three years tends to be the standard length of tenure.
But then the example that matters to us right now pops up.
Borussia Dortmund. Jürgen Klopp. Seven years.
Somehow, Klopp bucked the trend. His style of football is unflinching in its dedication to intensity, and to hard pressing; but somehow he endured for much longer. Why is that?
The culture of the club in question is central to this — a club will tend to respect its manager and show patience if that's the institutional habit. But clearly the central reason is the personality of the man himself.
Michels? He was an old-school authoritarian in charge of a band of free-wheeling, free-thinking renaissance men. Sacchi? He was unflinching and arrogant. Pep? Well, he's a nice fella, but burn out set in, and he chose to leave both clubs. Klopp, on the other hand — well, he stands alone, doesn't he?
He can project authority without being authoritarian. He may be unflinching and arrogant, but only in his belief in his players and staff. And as for his stamina and commitment… Well, he stands alone. He's the ultimate charismatic leader, tailor made to sustain this lofty brand of football if the the right conditions are in place.
You see, to implement this kind of football, you need the buy in of your players and your staff. If you don't have it, you're on shaky ground. It's tiring, and it makes demands of the like most humans, (let alone the narcissistic plutocrats that modern footballers are often portrayed as).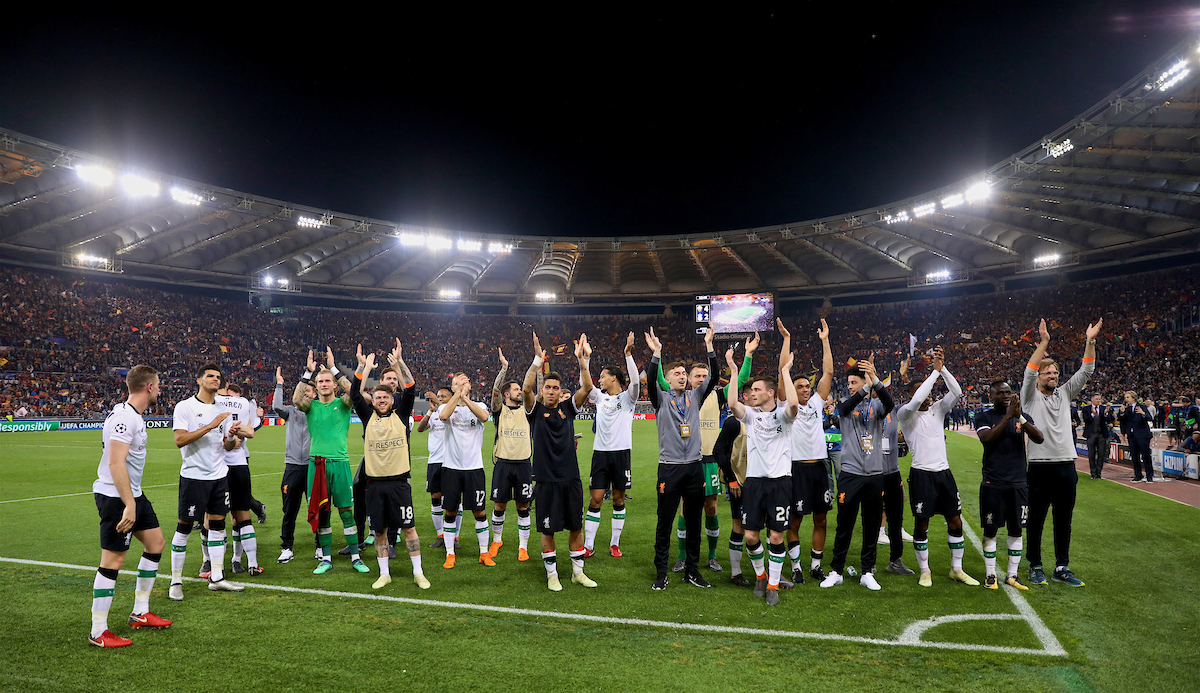 The approach is collective. Selfless. It demands the subjugation of the ego in pursuit of the collective's goals. It demands genuine sacrifice, and the tolerance of pain. It demands focus and commitment. How many of us can attest to that kind of thing, day in and day out?
This is typically the Achilles' heel in the Michels/Sacchi approach to football. If you depend on people to be selfless, and you can't keep persuading them of the benefits, then… Well, you're sunk. The side will fly high for a while, but then things will settle again under a different manager, often after the players themselves have ousted the man at the helm. To stand a chance of avoiding that, you need three things:
Players with rare qualities of the kind perhaps not directly noticed or valued by the broader market (and importantly, no players who don't have those qualities).
Enough of those players to be able to field 11 fit men for each game.
A manager and staff with the ability to inspire, persuade, and keep things fresh (staleness being the ultimate kryptonite of Total Football).
Sacchi struggled here. He didn't indulge individuals — he expected unflinching selflessness. Again, Jonathan Wilson describes it nicely.
"Today's football is about managing the characteristics of individuals," he said. "And that's why you see the proliferation of specialists. The individual has trumped the collective. But it's a sign of weakness. It's reactive, not proactive."
…Sacchi was a devotee of universality, believing that if players were capable of operating in multiple positions, they could create an interactive "energy system" whose effectiveness was greater than the sum of the effectiveness of the individuals within it. It was during his brief spell as sporting director of Real Madrid in 2004, that Sacchi realised just how far football had drifted from his ideals.
"There was no project; it was about exploiting qualities," he said. "So, for example, we knew that [Zinedine] Zidane, Raul and [Luis] Figo didn't track back, so we had to put a guy in front of the back four who would defend. But that's reactionary football.
"It doesn't multiply the players' qualities exponentially. Which actually is the point of tactics: to achieve this multiplier effect on the players' abilities. In my football, the regista — the playmaker — is whoever had the ball. But if you have [Claude] Makelele, he can't do that. He doesn't have the ideas to do it, though of course, he's great at winning the ball. It's all about specialists."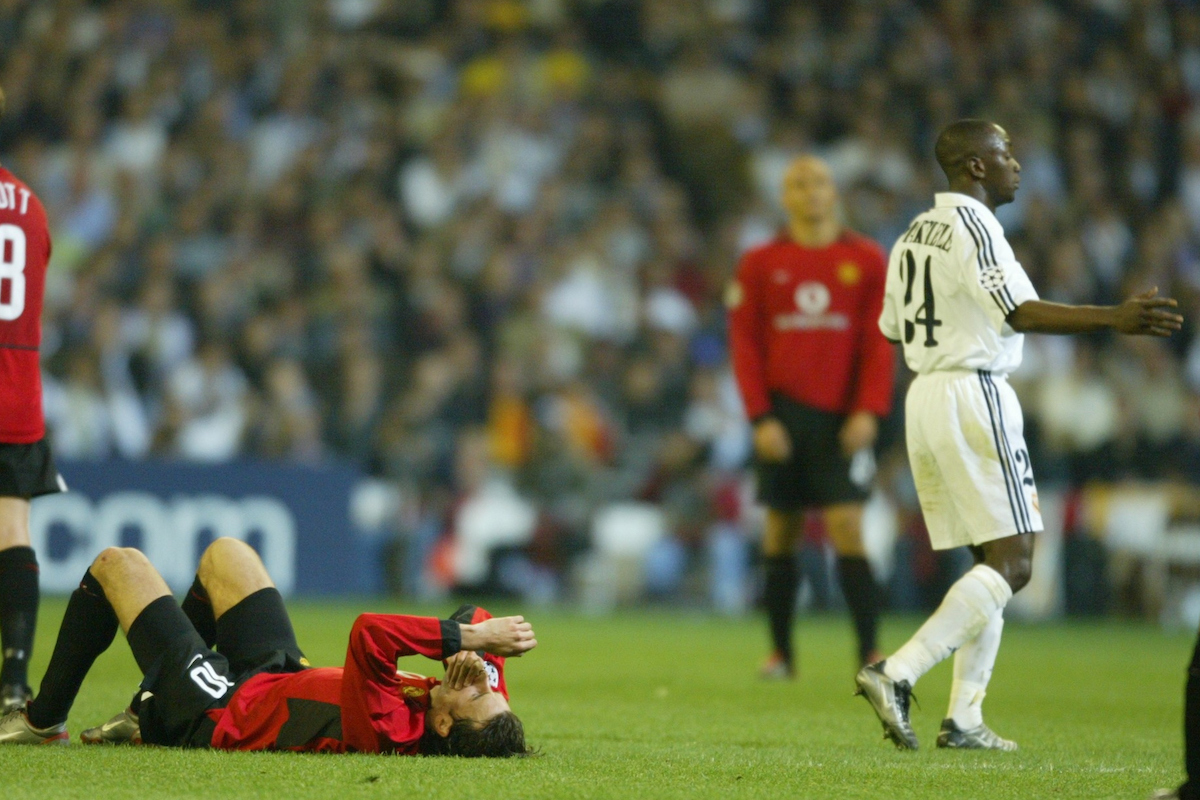 Sacchi rolled his eyes at the notion of the "Makelele Role" in a side that swept all before it. Can you imagine how he was with his players as a manager?
Now. Klopp learned his brand of football from a man called Wolfgang Frank. Frank was a devotee of Sacchi's football. He managed at Mainz 05 for two spells. Both lasted — you guessed it — three years.
An article by James Horncastle during Klopp's run to the Champions League final with Dortmund detailed an exchange between Sacchi and Klopp (with Sacchi describing Klopp's Dortmund side as a "masterpiece"). As the conversation unfolded, Klopp revealed more about Frank and the methods he used to get his ideas across to his players.
"With him," he said, "we were one of the first teams in Germany, and [one that was] in the second division [at the time], to use Sacchi and Milan's 4-4-2.
"The best things on zones and tactics, I took from Frank. Before you just had to run and chase the opponent until he was under the shower! With the zones I learned how to build play not only destroy it. Frank made us watch videos of [Paolo] Maldini and [Franco] Baresi's Milan 500,000 times… We were exhausted, it was so boring…"
Frank, you see, was an intense, awkward, introspective man devoted to Sacchi's model of football. No surprise then that the Three-Year Rule weighs heavy on his managerial CV.
Jonathan Wilson continued in his article on Sacchi that, "it may be that today's celebrity players, who enjoy such freedom of movement under modern transfer regulations, would never sublimate themselves to a system as Sacchi demanded his players should. Even at Milan, for all his success, Saachi ended up falling out with Marco van Basten and Ruud Gullit."
But Klopp? He's a different boat of gravy. He makes the same demands; but somehow his players — modern celebrity players all — lap it up and ask for seconds. Ilkay Gundogan, now of Manchester City, puts it as well as anyone in Raphael Honigstein 's excellent Bring The Noise, describing the day he first met Big Jürgen.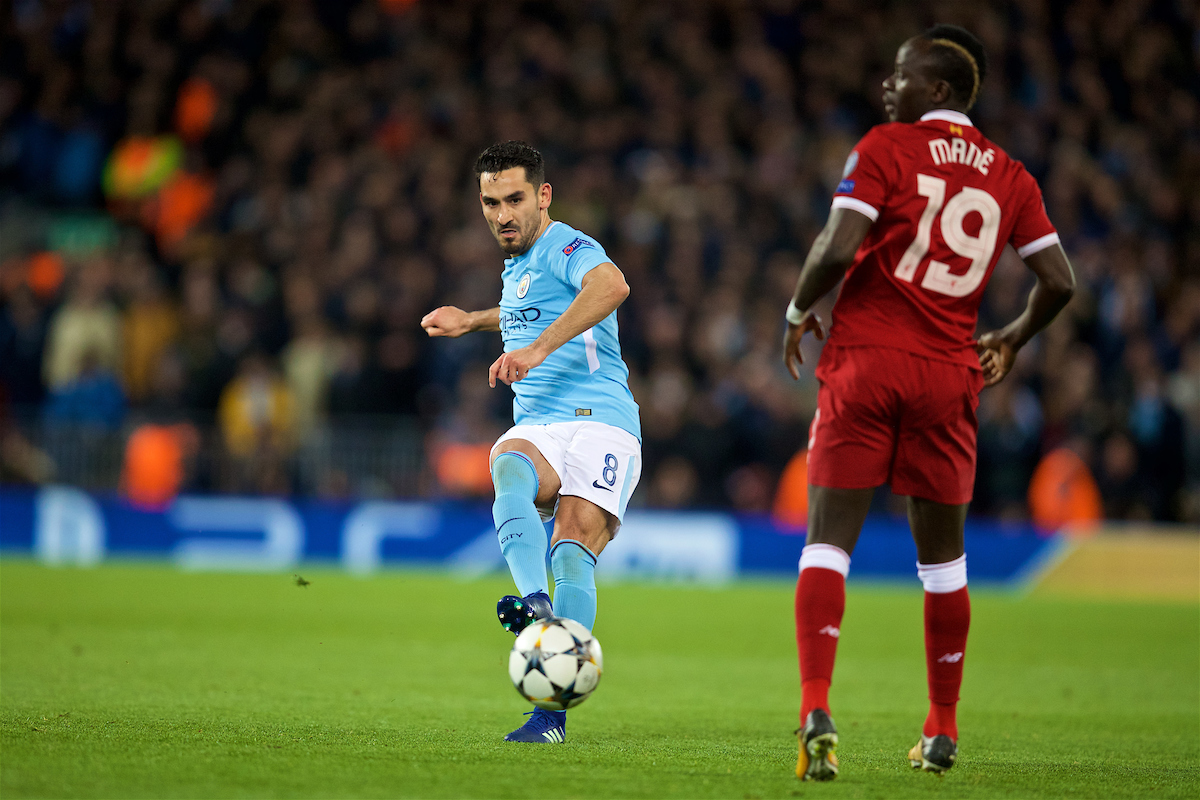 "It was very hush hush. I have to say I was a little intimidated by him at first — he was so tall. We talked for half an hour by ourselves and it was obvious to me that I wanted to go to Dortmund afterwards. He's got this gift. He can totally captivate you. Dazzle you. Make you feel euphoric. I never met any other coach like him."
"He asked me, 'What would be your targets if you came to us?'. I said, 'To play as often and well as possible'. 'You see, that's already your first mistake', he said. 'It's not about playing often, but about making the most of your time on the pitch. I can't promise that you'll play often — that's not possible. But I can promise that you'll learn an incredible amount, and that we will be extremely successful if you all bring your potential to bear."
"I remember that clearly. That was the first time in football that somebody didn't promise me the stars, but was open and honest with me."
In doing so, Klopp removed any notion of guaranteed game time. The only thing he dangled was the opportunity to learn, on the condition that Gundogan and his colleagues brought their individual and collective potential to bear.
In that one exchange, we can tell a great deal about Klopp and what makes him different. Backed by his presence and charisma, he can deal with players of a certain profile in a way they won't experience elsewhere.
This is why Liverpool Football Club is born-again picky in its recruitment. If the physical and tactical boxes are checked, the focus turns to the player's character. If a player has the right qualities, and values that chime with Klopp's, Klopp's lure, and the propulsive motivation that follows, makes it impossible for the player to resist.
Look at Andy Robertson. Look at Alex Oxlade-Chamberlain. The manager and the club know that if they get the right profile of player, everything multiplies. Put the wrong profile of player in front of him, and you have to think Klopp would wish them well and pass up the chance to make the signing. One bad apple can spoil the whole barrel, as they say.
This is why Klopp preferred half a season of being under manned at centre half and waited for Virgil van Dijk. This explains the year's wait for Naby Keita. It's the core of what allowed Klopp to effectively double the standard tenure that the general rule allows during his time at Dortmund.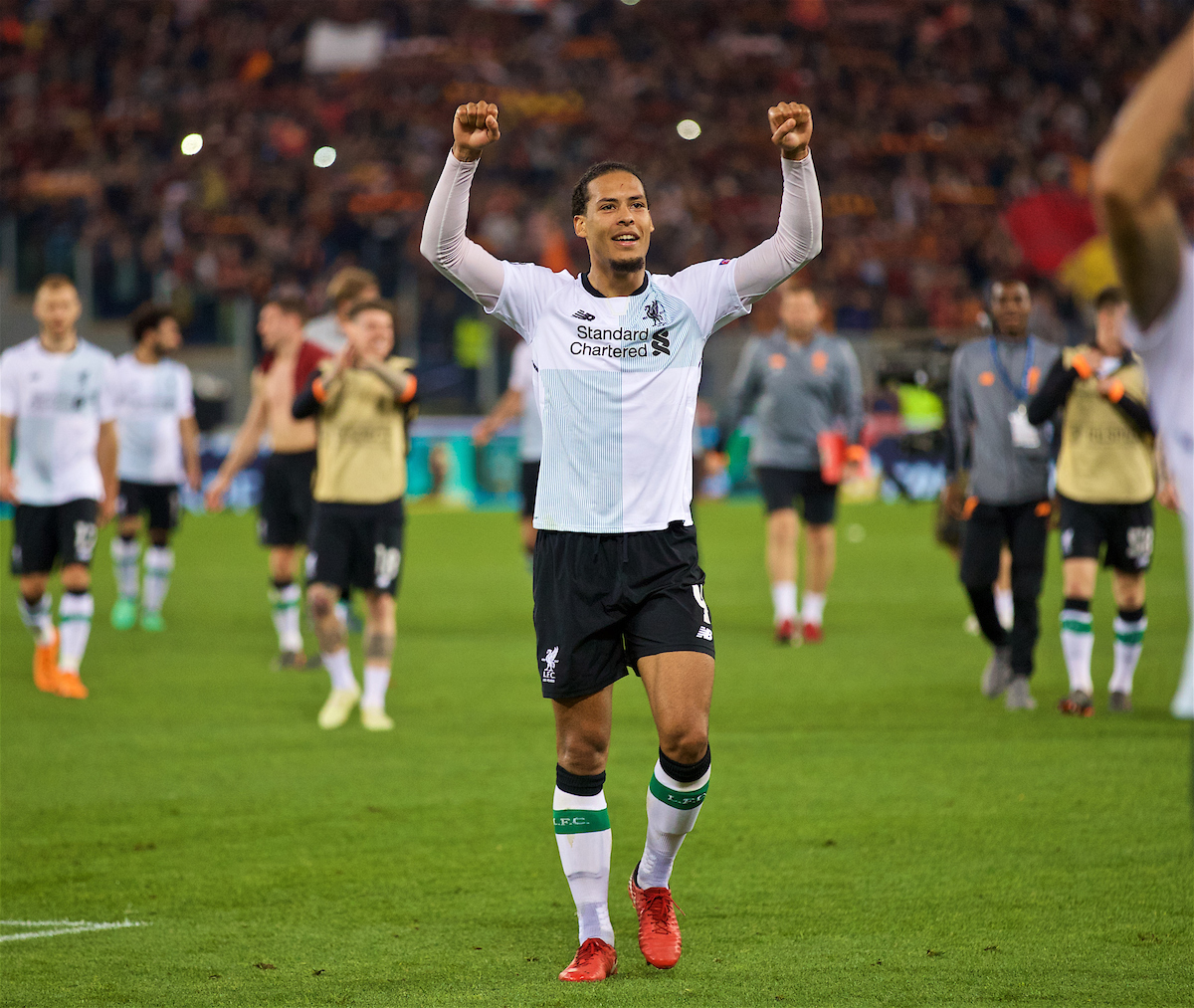 So are we likewise fated to lose him after seven years at the helm in Liverpool? Is seven years the limit of his staying power?
It's here that, for me at least, it's worth casting an eye back to the start of the article. Managers of high-pressing sides, if they want to extend their tenure beyond the typical three years, must inoculate their staff and squad against complacency, and keep things flexible enough to prevent opponents from working out counter strategies.
How do you do that? Well, one way would be to copy the one guy who's mastered this in recent history while remaining competitive, and asserting real dominance on a cyclical basis: Alex Ferguson.
Ferguson started out at Manchester United with his trusty assistant from north of the border, Archie Knox, at his side. Knox was his trusted Lieutenant, save for an ill-fated spell as the manager of Dundee, from 1980 to 1991. They were seen as two peas in a pod. But in 1991, when Walter Smith took the helm from Graeme Souness at Glasgow Rangers, Knox left Ferguson in the lurch. Did it faze him? Did they falter?
Well, the rest, as they say, is history. Ferguson promoted Brian Kidd, who had overseen the club's youth setup, and together they ushered in the homegrown crop that provided the backbone of the success which followed. He was flexible. He learned. He listened. Yes, he had the vision, but the vision was flexible in pursuit of the end (the end being knocking us off our fucking perch — funny that things petered out once that had been achieved, isn't it?).
From there, things never endured for long.
Steve McClaren. Three years.
Jimmy Ryan. Two years.
Carlos Queiroz. Two years.
Walter Smith. A few months.
Carlos Queiroz (again). Four years.
Mike Phelan. Five years…
Now, you could never say Ferguson's football was founded on the high press — on Total Football. Ferguson, while committed to attacking play, did whatever it took to win. He would happily beg, borrow and steal to learn what he needed or hire who he had to to win things. And it's that habit, and the dogged devotion to winning, which led to the success the club enjoyed as a result.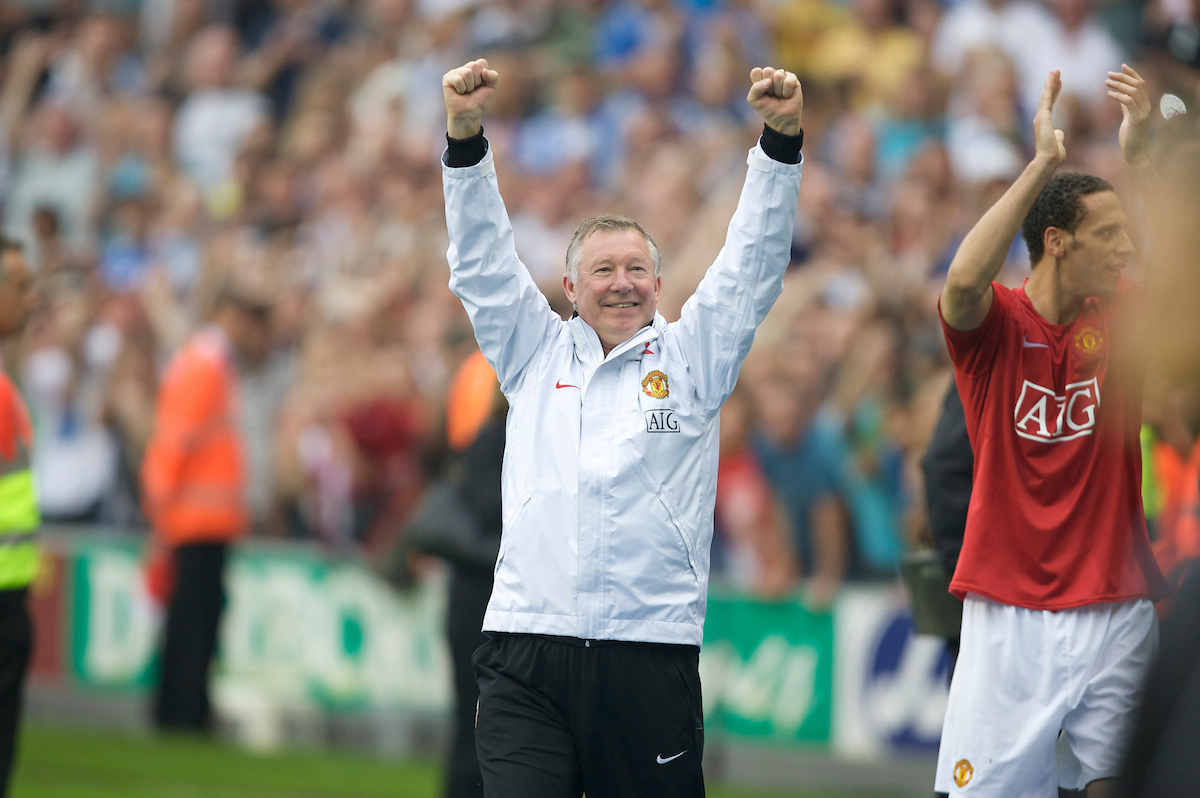 In business terms, whether imposed or through choice, Ferguson made hay when the sun shined, and lemonade when the lemons rained down. He was always innovating. Always adapting. Never allowing things to stagnate, or become complacent. And somehow, in among all that, he never burned out.
Klopp may have just had his Archie Knox moment. The question now is whether he can harness it in the same way.
If he can… Well, let's quote Horncastle's article on Klopp and Sacchi again. It sums the potential up best. You only need swap in "Liverpool" for "Dortmund".
"I believe that the victory of Klopp's men should make everyone understand that you can compete also with your accounts in order and with a team of kids or unknowns signed for little money, developed through ideas and that extraordinary multiplier which is the play.
"Dortmund spend less than our small clubs [in Italy]. They do not have well-known footballers [the famous top player], but they've got to the semi finals playing a sumptuous, generous, collective, beautiful, entertaining and winning style of football. They're a group that exalts itself through the interpretation of Total Football despite an individual technical quality that's not so elevated."
You have to feel for Zeljko Buvac. Whatever the reasons, there's a chance he'll now miss out on the ride of his life here at Liverpool. But at the same time, we may soon have cause to thank him, because he may have removed one of Klopp's only fetters in his pursuit of genuine greatness.
Here's to a group that exalts itself. Here's to being part of that group. Here's to exaltation.
Unbelievable 🏆

🗣 Subscribe for all of our reaction to the Reds reaching ANOTHER European Cup final 👉 https://t.co/ydq9QbXCFD pic.twitter.com/kNAgX1rA0N

— The Anfield Wrap (@TheAnfieldWrap) 2 May 2018
Recent Posts:
[rpfc_recent_posts_from_category meta="true"]
Pics: David Rawcliffe-Propaganda Photo
Like The Anfield Wrap on Facebook