AS a child, I was a big fan of the Asterix books; a series of French comics about a village of Gauls that continually keeps the invading Romans at bay.
It's all a lot more light hearted than it sounds. Asterix and his friends would take a magic potion brewed by their druid, Getafix, and fight off Romans with the greatest of ease. Julius Caesar and his Roman army were forever trying to figure out ways to defeat the indomitable Gauls, but came up short time after time.
One of the books by Rene Goscinny and Albert Uderzo is titled "Asterix Conquers Rome", in which our hero and his friends defeat a Roman centurion and his men so ruthlessly that the centurion reports back to Caesar that the Gauls must be gods. Caesar decides to test them by setting 12 tasks that only gods could complete. The villagers choose Asterix and his best friend Obelix to represent them. Fairly predictably, they pass them, and thereby "conquer Rome".
Last Tuesday with the score at 5-0 to Liverpool, Roma's players were racing to the side of the pitch to furiously plead for direction from their manager, Eusebio Di Francesco. Their expressions similar to that of the Roman centurion and his look of fear mixed with reluctant admiration. Now The Reds are to be set 90 minutes of tasks to prove that they are worthy. Worthy of eliminating AS Roma and moving on to the biggest game in club football.
Incidentally, I was reminded of the Asterix books the other day by the Atletico Madrid assistant manager Germán Burgos, who like Obelix, very much looks like he was dropped into a cauldron of magic potion when he was a baby. I was half expecting to see the fourth official soaring into the London sky after Sime Vrsaljko was sent off at the Emirates on Thursday. But I digress.
Jürgen Klopp takes his squad to Italy off the back of another disappointing draw with a team likely to be in the Championship next season. The stalemate with Stoke at Anfield was most unwelcome and further muddies the waters of Champions League qualification for next season but, as far as Wednesday goes, warming up for the first leg with a frustrating league performance didn't work out too badly.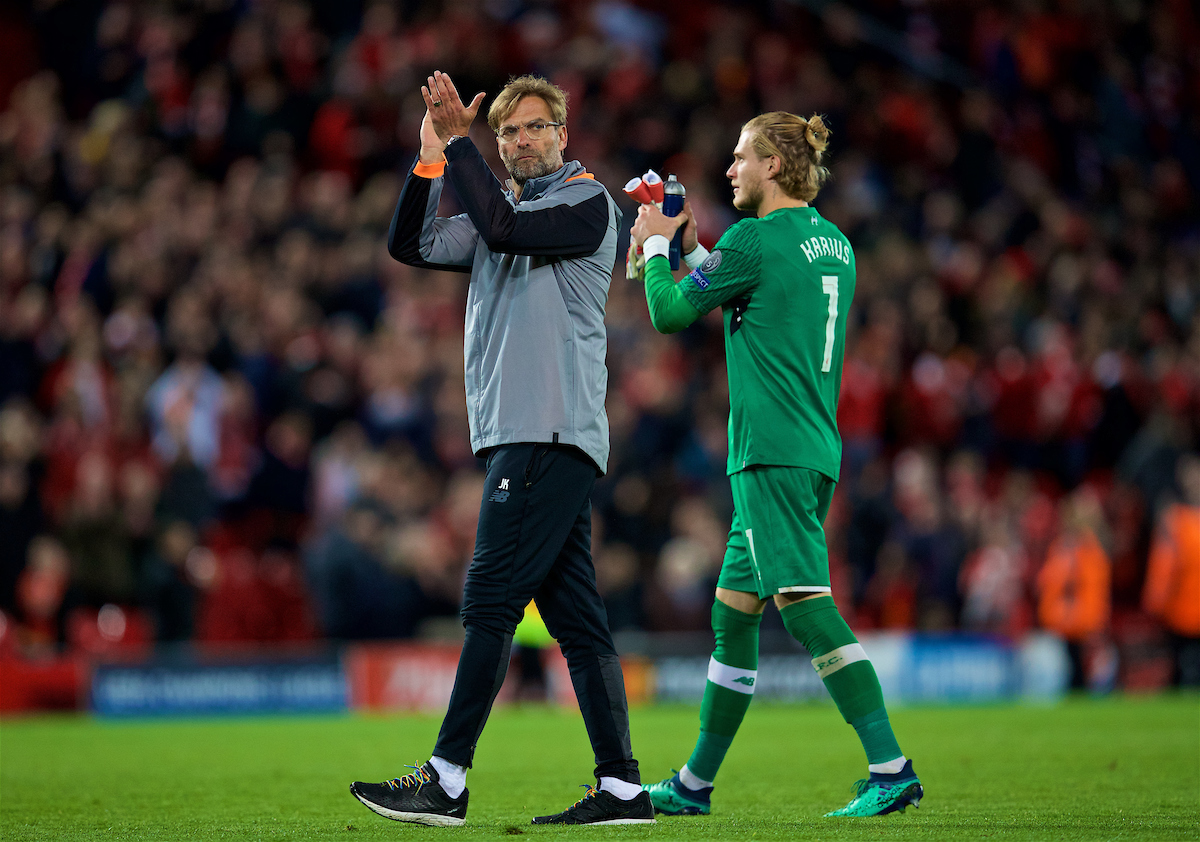 A growing theme continued as experienced referee Andre Marriner denied Liverpool an absolutely certain penalty on Saturday, the third league game in a row that The Reds have not had a spot kick given under particularly blatant circumstances. Against Bournemouth it didn't matter as the job was already done. However, with several injuries, others needing rest and rusty fringe players in from the start, Klopp's men couldn't raise their performances enough to overcome incompetent officiating against West Brom and Stoke.
C'est la vie. It's annoying, but I'm currently stuck in a "Nothing will ruin my unadulterated glee that Liverpool are leading by three goals in a Champions League semi final" state.
Some seem to have lost that glee, even before Saturday. Everyone was at least slightly deflated by the two goals Roma managed in the final 10 minutes of the first leg at Anfield, but from the reaction of some you'd think those two goals had put the Italians 5-2 up in the tie.
The game management narrative was being peddled all over the place. It's the new "We lost because Rafa rotates too much". Every time Liverpool aren't in complete control of a game and scoring at will, it's because this manager and his team are no good at game management.
It presumably wasn't game management then that saw Liverpool head into a 5-0 lead in a Champions League semi final. Roma were all over the place, and by the fifth goal appeared to have given up. To me, it seemed that they got back into things because Liverpool could see that the visitors had their heads drooped and lips pouted. The Roberto Firmino header doesn't happen at 0-0, or even 2-0. It was the sort of goal you concede when you've given up and lost hope. Roma were done.
Then all of a sudden, from one ball over the top to Edin Dzeko, they weren't. The Giallorossi found a second wind, and Liverpool struggled to react, which is fairly understandable given the effort they had put in and how the game had gone until that point. Then, wouldn't you know it, a questionable penalty is given against Liverpool in a somewhat mocking fashion.
One particularly amusing viewpoint is that people who think it's outrageous that Liverpool allowed two goals to be scored also think that Roma are good enough to score three or more in the second leg. Surely if they are indeed that good, then it's perfectly reasonable that they would be capable of scoring two at Anfield?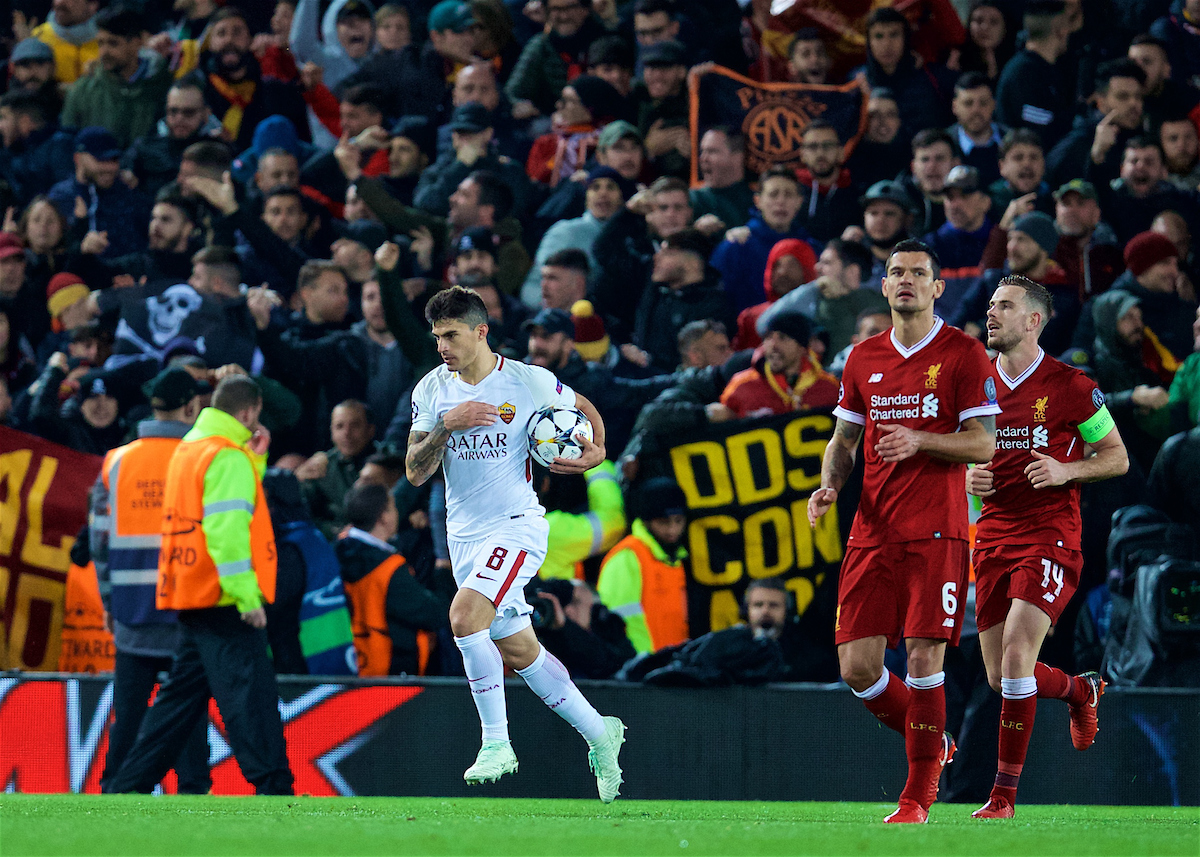 The misjudgement of Dejan Lovren and an iffy handball decision were the only costly moments but will mean that Liverpool will need to have their heads screwed on in Italy. The obvious story is that Roma need to replicate their miraculous win against Barcelona, when they defeated the new champions of Spain 3-0 after trailing 4-1 from the first leg.
However, there are three things wrong with that assertion.
Everyone who watched that game said it was a result of Barca complacency. They played like the tie was won, something that Liverpool certainly won't do with Klopp as their manager and the warning of what happened to Barca there for all to see.
Liverpool showed their vast superiority over Roma in that first leg (for 60 minutes), whereas the Catalan giants were actually very fortunate to win by as many as they did in the Camp Nou. Again, those who watched it said that it was a very even game settled by unlucky moments for Roma.
The surprise tactics used by Di Francesco to shock and awe Barca were the same as the ones he used in the first leg against Liverpool. They didn't work last week, at all, so unless the Italian can come up with a completely different way of nullifying The Reds' front three, and maintaining enough of a goal threat to bag three or more, then it will likely be more of the same in Rome.
I've also seen lots of references to the fact that Roma haven't conceded a single goal at home in the Champions League this season. While an impressive stat not entirely without its merits, it needs a few asterisks next to it (oh hang on, I just got that).
The first game of their group stage was at home to Atletico Madrid. It finished 0-0, but only thanks to the incredible form of goalkeeper Alisson. Atletico managed 10 shots on target that evening, all saved by the Brazilian stopper.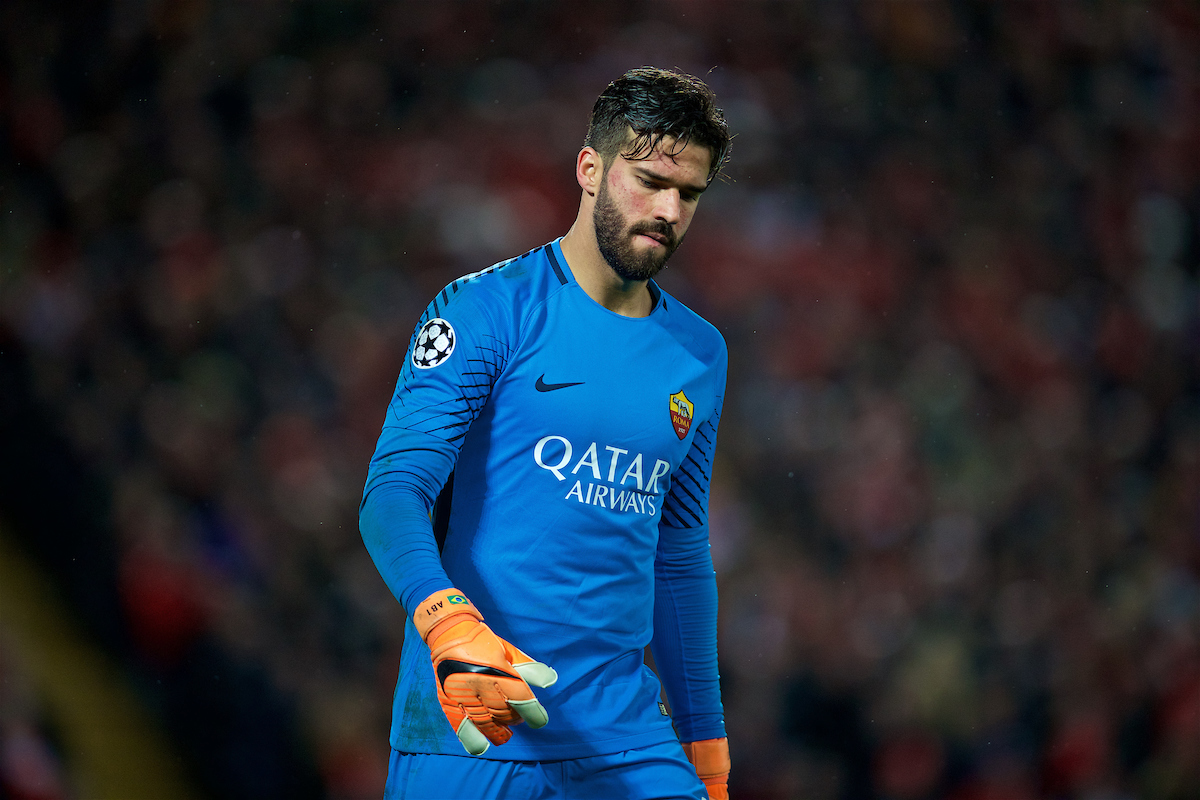 There is also the fact that Roma are nowhere near as stingy at home in the league. They've now conceded more than twice as many goals at home (19) as they have away (9) this season in Serie A, and in 2018 they have suffered home defeats to Atalanta, Sampdoria, Milan and Fiorentina.
Then there's also the stats from Liverpool to take into account. No defeats in the Champions League this season, 18 goals scored in five away games, no defeat in any competition by more than one goal since October last year, and with 43-goal Mohamed Salah ready to do to his former pals what he did to them last Tuesday.
Make no mistake about it, as they were in Manchester a few weeks ago, Liverpool will need to be professional and sensible in Rome, and while it is possible that Di Francesco's men will pull off another miracle, the idea that it is anything other than very unlikely is factually incorrect.
It's half time. Liverpool lead 5-2. The Reds just need to avoid heavy defeat to book their place in the final in Kiev, in a season when most thought getting into the knockout stages at all would represent progress.
Like Asterix and the Gauls, Liverpool have already showcased their might, and now can go on and conquer Rome. Probably best to do it without a magic potion though, just in case the anti-doping officials are about.
Allez, allez, allez…
🗣 @Carra23 on playing in Rome: "I don't remember the Stadio Olimpico being intimidating… it's not Anfield." ✊

Subscribe and listen to all of our Champions League buildup and reaction here 👉 https://t.co/JCi3zocNYl pic.twitter.com/PpGKITTZyJ

— The Anfield Wrap (@TheAnfieldWrap) 30 April 2018
Recent Posts:
[rpfc_recent_posts_from_category meta="true"]
Pics: David Rawcliffe-Propaganda Photo
Like The Anfield Wrap on Facebook