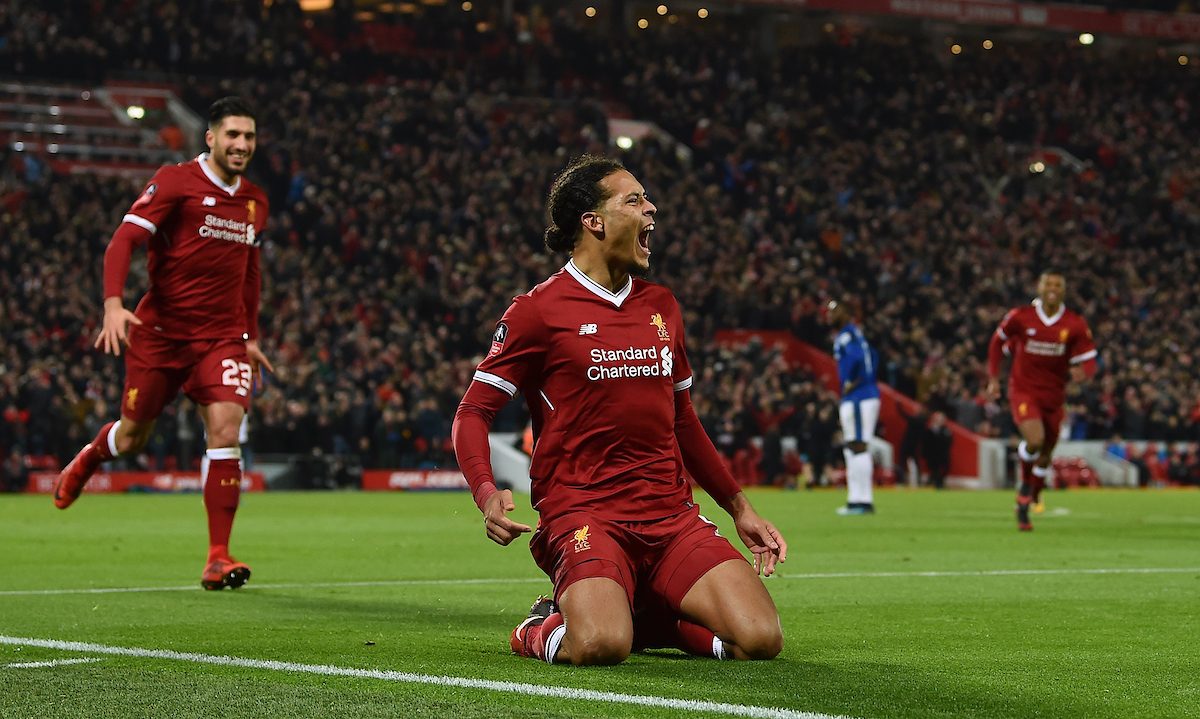 IT seems that relevance has been quite the theme of this monumental week for Liverpool Football Club.
The question of relevance has taken on many forms. From the relevance of an ex manager and players at Crystal Palace last Saturday, to the relevance of atmosphere and fan power against Manchester City on Wednesday evening. All pondering of relevance has so far worked in favour for Jürgen Klopp's men as the big games keep on coming.
But perhaps the biggest quandary around relevance comes when our minds turn to the 231st Merseyside Derby at Goodison Park tomorrow lunchtime.
The talk prior to the Man City game was all but dismissive of the visit to Everton in some quarters and has been further enhanced following Liverpool's precious three-goal advantage and increasing scarcity of bodies ahead of the return Champions League quarter final next Tuesday.
The notion that Liverpool should play a severely altered, and it could be argued weakened, side against their arch rivals was championed none more so than by yours truly in the immediate aftermath of our hedonistic win midweek.
The irony of course is that, by damning Everton with the tag of only being worthy of the company of Steven Gerrard's under-18s team, I was completely unaware that my subconscious had already turned to the derby moments after the City win.
We know our lovely neighbours have been quiet this term but it is easy to forget just how much they despise the sight of anything Liverpool related, and how our mere presence sends them into a feverish rage. Make no mistake; Everton will see this as an opportunity to beat what they will see as a distracted Liverpool, whose eyes they believe will be firmly gazed on Tuesday's Etihad encounter.
You can rest assured that Everton will want this. They will wish to find their own relevance through a victory in this fixture while languishing in the frustration and uncertainty that currently surrounds them and their direction as a football club. Sam Allardyce and his players will know that by beating Liverpool they will feel like they have somehow salvaged something out of what has been one of the worst seasons in recent history for the disconcerted Evertonians.
To realise just how important a derby is you have to first put yourself in a hypothetical situation of losing the game. Unfortunately for Everton, winning one has been such a rarity that most Reds have forgotten just what that feels like. You have to go back to October 17, 2010, when The Reds were languishing in their own distorted existence under Roy Hodgson.
Regardless, the thought of loss is still as incomprehensible as it always has been. The notion that Everton get to be so gloriously Everton after such a situation of them winning bares too many unimaginable caveats that, come kick off on Saturday, the aim above everything else will be to win at any cost.
You only have to think of your favourite Evertonism of recent times to evidence this. Which is yours? Is it our heads falling off? Or maybe it's lining us up one by one on the banks of the royal blue Mersey? Maybe it's that weird "born not manufactured" thing, which sounds like some cheesy advert for a continental hatchback that sponsors a documentary.
My personal favourite is the classic "I thought you weren't bothered about us?" at the mere mention of anything Everton related by a Liverpool supporter. I understand it to a certain degree, the dismissal of Everton's lofty ambitions under new ownership not matching their ongoing struggle has been a source of humour to many Liverpudlians.
No matter what their standing, I can only say that I am more than bothered about the thought of Everton becoming of any higher standard than Liverpool in any manner. I would be disappointed it became apparent that Everton's youth or women's team had beaten Liverpool, if their academy system was better than Liverpool's, or their club shop was selling more shirts than ours.
We need to be bothered because we live and breathe the same air and walk the same streets. You can imagine a player like Wayne Rooney, with a distinguished career such as his, will not have many things left on his list of accomplishments, but you can guarantee that leading Everton to a victory in this fixture will be high on that list.
This fixture will always represent an opportunity for a player to write himself into derby folklore and hold an eternal affinity to his respective supporters as a result. Some of my best derby memories have come in games that have been tagged as having nothing to play for.
I will always look with avid fondness at Steven Gerrard's Anfield hat trick in 2012, Javier Mascherano going berserk at Goodison in 2009 and Danny Murphy curling a 25-yard screamer into the top corner on a hazy day in L4 in 2003. A derby hero is truly something to saviour. For the players getting their first taste of that importance tomorrow it will become all too apparent that winning or scoring in these games count for double, as Gerrard once notably told Peter Crouch before his Goodison bow in 2006.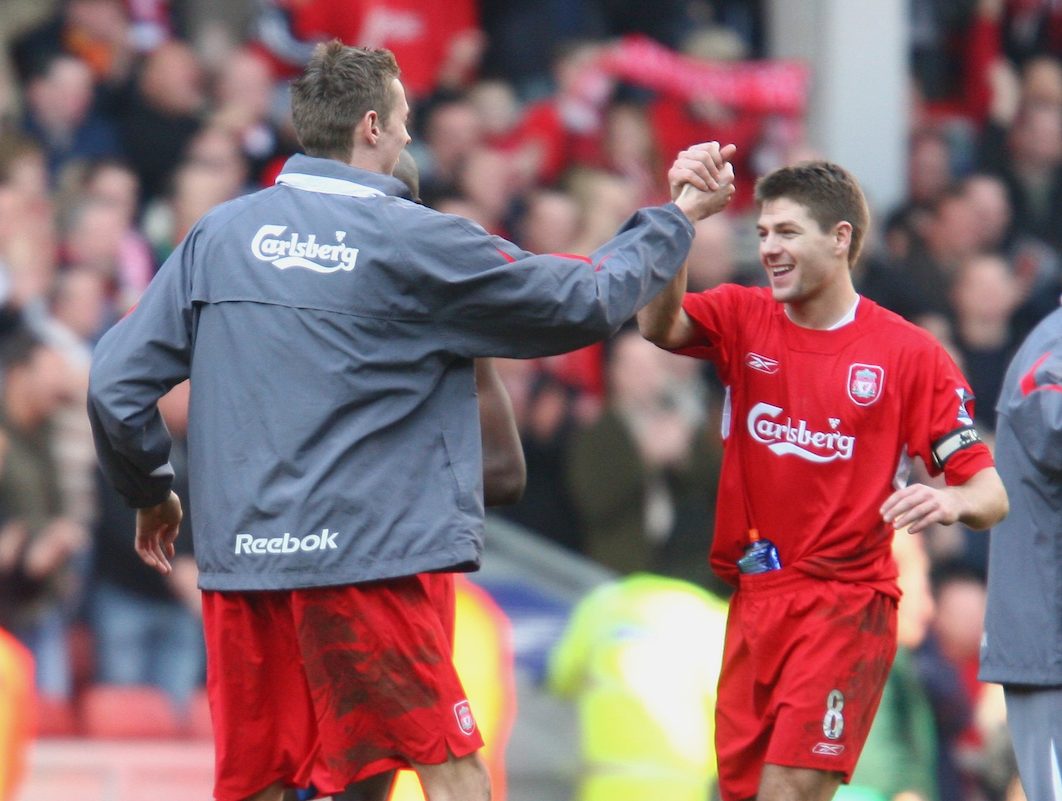 They will see this means more than what can be deemed as, in any form, normal or routine. It is a matter of days, weeks and months of affirmation that you are none of our business as a football team or club. That you have been resigned to the depths and purgatory of mid-table wretchedness with feeble promises of billionaire money and Blue Peter-styled stadium designs to cling to.
It should not be overlooked what winning does for football teams. A loss now for this team can open up all kinds of doubt and uncertainty that this manager and his players have worked so hard to banish from all of us. There is the perception that winning breeds winning and, in the middle of the run of games that Liverpool face, the concept of rhythm and momentum will remain top of Klopp's priorities for the remainder of the run in.
What must be avoided at all costs is the creation and conception that Liverpool can start prioritising Europe for league fixtures when next season's Champions League qualification is far from cemented.
Above all else though, this is a team that are now playing with every inch of their being for every one of us. The turn of the year has seen this team show that they understand what is needed to engage and untangle years of false hope and disillusionment among the fan base, which they are going some way to currently achieving.
These Liverpool players are talking about every chant and looking at every flag. For the first time in a long time it can be felt that they understand the fan base and want to win for them. They will know what losing a game like this will do because they will feel the eminent fume and hatred up close.
What comes of this harmony is the understanding that the supporters will accept whatever happens in a game of football because it is forever thus; it is a game, one which has only three outcomes but simultaneously does not have only one. We understand there is no divine right to win and be eternally victorious, but show us you've done absolutely all you can and we will accept whatever happens.
The beauty of hindsight has emphasised to me that the Merseyside derby was, is and always will be of the utmost importance and relevance, and should be to all of us. It will remain top of my attention when the fixtures are released in the close season and it will be the most shin-ripping, fist-clenching and tribal winning goal I will celebrate all year.
One to 11 in red, whoever that may be, will be embraced and will be all so very relevant come lunchtime tomorrow. Go and make yourselves derby heroes and you can be certain we won't ever forget it.
Recent Posts:
[rpfc_recent_posts_from_category meta="true"]
Pics: David Rawcliffe-Propaganda Photo
Like The Anfield Wrap on Facebook