ALL of the headlines and plaudits since Saturday evening have rightly been about Mo Salah and his continuing ability to wear down the nets at both ends of the Anfield pitch by incessantly leathering a ball into them.
I was sat in the Annie Road end with a close-up view of Salah's first strike against Watford and I had every sympathy with Miguel Britos. When Mo turned the Uruguayan defender inside and out before slotting home, I almost fell over as well. I had to give credit to Javi Gracia towards the end of the game, bringing Britos off almost as a mercy sub. The former Napoli player will be seeing curly hair and furiously moving legs in his dreams for weeks.
It was yet another routine drubbing from Liverpool, taking their aggregate score over the last two home games against the Hornets to 11-1. There were some excellent bits of football on show, but overall it didn't necessarily feel like a classic performance. It was just general dominance and enough quality to bag five goals.
This may sound harsh but one notable aspect of the game for me was that, while there were no bad performances, there also weren't any particular standout performances in the midfield, which seems odd for a 5-0 win.
Jordan Henderson had a mixed game, largely fine but sprinkling a few iffy moments in there to give his detractors unnecessary ammunition. Emre Can came off injured early on and was replaced by James Milner, who had a solid outing but nothing to rip your shirt off and beat your chest in glee about. Gini Wijnaldum was similar to Henderson in that his nice bits were followed by not so nice bits, and Alex Oxlade-Chamberlain barely seemed to touch the ball after replacing the Dutchman, barring one nice dribble and a shot from range.
Meanwhile, Reds fans have rightly been excited about the impending arrival of Naby Keita from RB Leipzig this summer, and that excitement has been taken up a level in recent weeks as the Guinea midfielder has started to put in the sort of performances that make you want to rub your thighs like Vic Reeves on Shooting Stars. (Just me?)
The 23-year-old was at it again yesterday as he played a big part in Leipzig's improbable 2-1 victory over Bayern Munich, scoring the first and assisting the second.
Goal ⚽
Assist
Naby #Keita, poetry in motion #FCBRBL pic.twitter.com/NSUFZK87PI

— Bundesliga English (@Bundesliga_EN) 18 March 2018
It wasn't just how good Keita was but the fact that he had turned it on when it mattered, in a massive game against world-class opposition.
In recent times he has been playing in a deeper role under coach Ralph Hasenhüttl, as one of the deep two in a 4-2-2-2 system, but against Bayern Hasenhüttl employed a 3-4-2-1, with Keita as one of the attacking duo behind the single striker.
It worked a treat as Naby was getting into the box time and again, meaning he was in prime position to take the ball inside the penalty area to work the opening that led to his goal, finishing well with his left foot from close range.
My favourite thing about Keita, and what I'm looking forward to seeing up close most, is how sensible he is on the ball. Wherever he receives it on the pitch he has this knack of doing the right thing. If he takes the ball surrounded by opponents, he'll almost always manage to get it to safety again, even if it means going backwards. He has a maturity beyond his years in his decision making, and that could prove very useful in a Liverpool midfield.
However, if he can move it forward, he will, either with a penetrating dribble or an accurate through ball, or both if you manage to see his assist for Timo Werner against Zenit St Petersburg recently. His assist for Werner against Bayern was also a perfectly timed and weighted ball, the sort that will no doubt have his mate Sadio Mane and future teammates Salah and Roberto Firmino licking their lips.
Who knows, Keita may even get to continue playing with Werner next season if recent reports are to be believed. The German striker has let it be known that he would love to play for either Manchester United or Liverpool in future, though he did express a slight preference for Old Trafford.
I wouldn't worry though, winning him over will just be a case of telling him that half and half scarves are for wankers so he has to pick one, and then showing him how much fun it is playing for Jürgen Klopp and Liverpool, while Jose Mourinho is busy calling all of his players pricks down the East Lancs Road.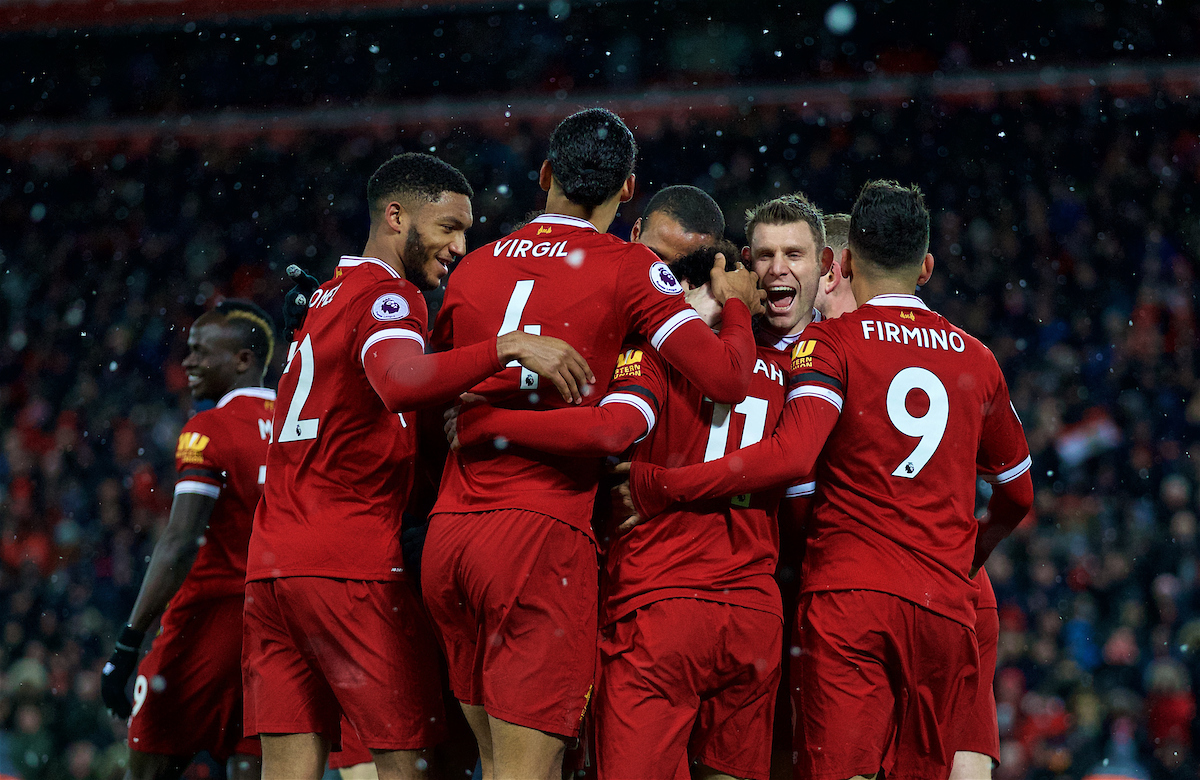 Keita has been a joy to watch these last two years in the Bundesliga (Leipzig are on BT Sport all the time if you want to catch him between now and the end of the season), and each showing just increases my eagerness to see him arrive, just as I'm sure he's eager to join the champions of Europe. (What do you mean "jumping the gun"?)
Some have questioned his form this season, mostly pointing to the three red cards he picked up early in the campaign as a sign that he isn't mentally ready for Liverpool. If anything, I took it as the opposite. He was so frustrated about being made to wait a year for his dream move that he started dropkicking opponents. I'd do the same if I were delayed in moving to a dream job to be fair. ("Hello David, this is HR…")
Keita has belly fire, seen again against Bayern as he bodied Franck Ribery, and though he may not have been as electric this season as he was last season, he is still putting in terrific numbers. For example, he has produced better numbers than Henderson, Wijnaldum, Can, Oxlade-Chamberlain and Milner in terms of chances created, key passes, interceptions and successful take ons (according to Squawka).
In fact, in terms of take ons, he has completed almost twice as many (59) as any current Liverpool midfielder, though that could be due to Leipzig being more reliant on him than The Reds are on any of their midfielders, who usually have at least three tremendous options to pass to when moving the ball up the field.
I'm so enthusiastic about Naby's summer move that I'm tempted to throw a party for his debut game, where I'll put on free food and drink and grant favours, sort of like when a Mafia boss's daughter gets married. I'll even insist that the food providers are called "Naby Caterers".
This Liverpool team is absolute mustard, and it's almost scary to think what it might become when Keita is added to it.
In the meantime though, we can continue to watch him from afar as he tries to get Leipzig into the Champions League via either the Bundesliga or the Europa League. Hopefully he isn't successful though as reportedly The Reds have to give the German side an extra £10million or so if they do qualify for Europe's premier competition, so don't be surprised to see John Henry rocking an Eintracht Frankfurt scarf next time you see him.
Now, who wants to teach Naby "Allez Allez Allez"?
Recent Posts:
[rpfc_recent_posts_from_category meta="true"]
Pics: David Rawcliffe-Propaganda Photo
Like The Anfield Wrap on Facebook