I WASN'T unduly disheartened by that defeat at Old Trafford last week.
In a slightly perverse way I thought it was a marker of the progress the team is making this campaign.
We'd lost just three times in the league previously, and two of those setbacks had felt worryingly significant the more you dwelt on them. Let's park the 1-0 reverse at Swansea in January. It was simply a complacent performance. The defeats, well, hidings, we took at Manchester City and Tottenham Hotspur in the early part of the season were very different affairs.
In both fixtures we were blown away, and blown away early. Sure, we told ourselves that the Sadio Mane sending off at the Etihad was mitigation and we largely managed to blame the 4-1 at Wembley almost entirely on Dejan Lovren. Yet the worrying continuity across the two games was that, when faced with serious adversity against big teams, we had no answer. In both games we became rabbits blinded in headlights. Entirely without the power to respond.
At The Emirates in late December it was disappointing to see a 2-0 lead flipped into a 3-2 for the home side in a devastating five-minute spell. Yet, in the face of a tsunami from the crowd and the Arsenal team, we found a way to turn a tide. It ended 3-3 and most of ours couldn't help but lament the surrender of that seemingly decisive 2-0 lead. I spared a thought for Roberto Firmino's late equaliser though. It showed we could pick ourselves off the ropes. It showed belief and character.
In Manchester last Saturday, we found ourselves two down in half an hour. Old Trafford was baying. Manchester United were enjoying themselves. And, although Jose Mourinho's team are too often a dour unsatisfying outfit, they are this league's second-placed team. They may disappoint relative to (reasonable) expectation of them, but the facts are that they are a top side and a force on their own pitch.
Liverpool faced another potential tidal wave. A big defeat was in the post. Had it occurred we may today be feeling a little like Porto did the morning after their 5-0 defeat to us. Like frauds.
But we steadied ourselves, and started to push back. Around the hour mark we had a goal. United manned their decks desperately and, in the end, could celebrate holding out. They trooped off the pitch victorious but not the better side. Liverpool were beaten, bitterly disappointed, but had, perhaps, grown up.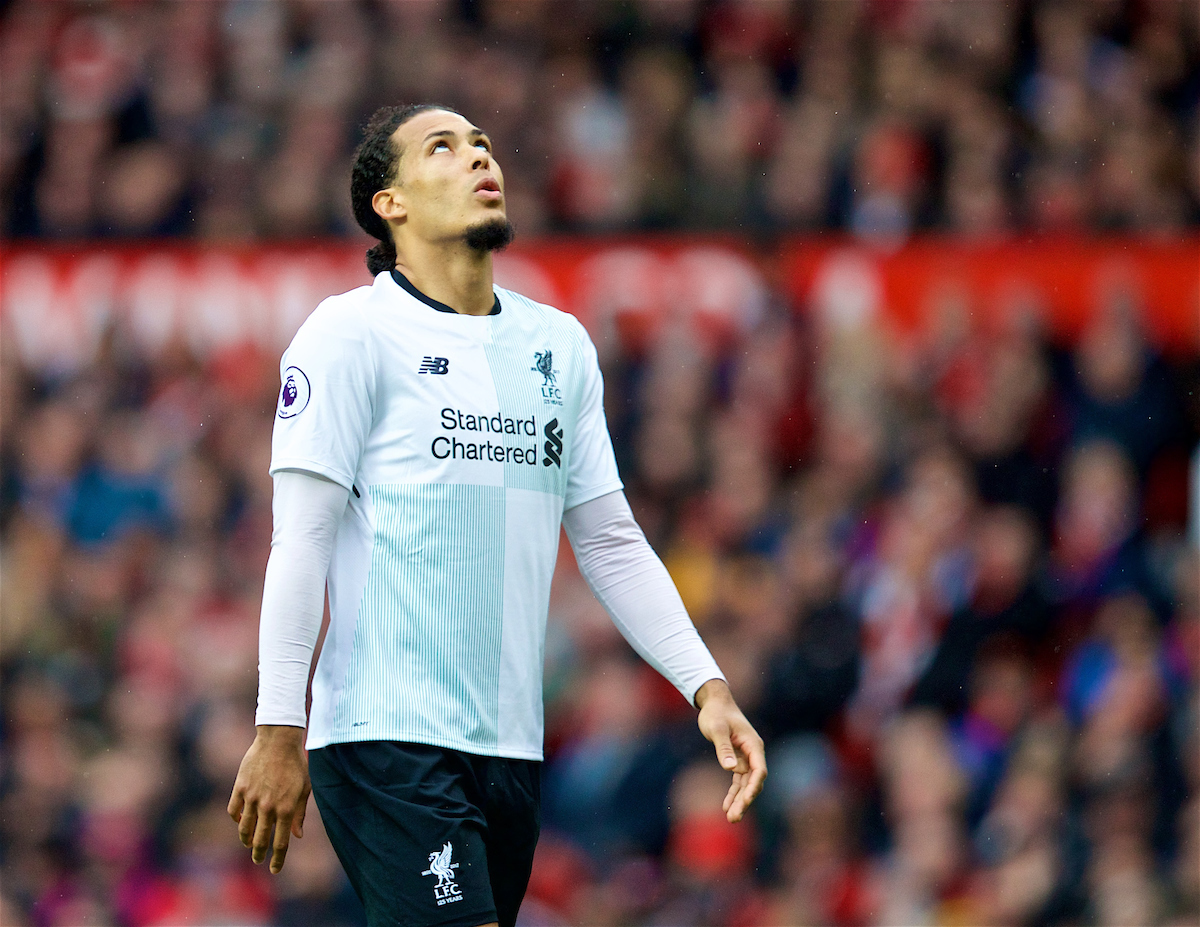 This new-found maturity will face renewed tests before this season is out. Not least in the European Cup. And in a way, particularly in the face of winnable must wins like this weekend's encounter with middle-ranking Watford.
We are at a phase of a league season that I love, if it's a live one. When you're not just chasing points but also relishing each one that your nearest rivals drop. I'm watching Spurs and Chelsea games as avidly as I am ours. It's like you get so much more for your (emotional) investment in these run ins. Three for the price of one.
Watford are a genuinely weird side. Or perhaps they're just a stereotypical mid-table side. Those sides are always a bit odd when viewed more forensically. They have big games and big wins in them. Witness their 4-1 demolition of Chelsea a few weeks ago. They also do tame surrender. See the 3-0 defeat to Arsenal last weekend.
Liverpool can and will not fear Watford. Our battle will be with the challenge rather than the opposition, if that makes sense. The defeat at United represented nothing more than an episode of turbulence in our season. Dropping points to schizophrenic Watford would make it the harbinger of something altogether more worrisome.
Jürgen Klopp has again enjoyed the luxury of a full week to prepare the boys. There will be recovery time aplenty available afterwards too. The international break is looming but at this stage of the season perhaps only a minority of first teamers will actually be required for full duty.
The Liverpool manager will tell and expect his lads to go out to express and enjoy themselves. They should need little encouragement. These Reds have eyes focused on prizes. I think I trust them now more than I have for a few years.
Much to look forward to. Enjoy the ride. You just sense that pace is about to quicken.
Predicted 11: Karius; Gomez, Matip, van Dijk, Robertson; Henderson, Can, Oxlade-Chamberlain; Salah, Firmino, Mane.
Kick off: Saturday, 5.30pm
Referee: Anthony Taylor
Odds: Liverpool 1-5, Draw 7-1, Watford 18-1
Recent Posts:
[rpfc_recent_posts_from_category meta="true"]
Pics: David Rawcliffe-Propaganda Photo
Like The Anfield Wrap on Facebook