LIVERPOOL are getting a lot of things right at the moment.
Putting the ball in the goal lots. Stopping the ball from going in their goal lots. Getting Sadio Mane to celebrate like he's on Stars In Their Eyes and has told Matthew Kelly that tonight he's going to be Roberto Firmino, again. It's good to be a Red right now.
It's not just those who are brilliant all the time, but those who are redeeming themselves that is bringing the feel-good factor to L4. A defence rejuvenated by a giant Dutch fella, a goalkeeper who was recently described as having Angel Delight packets for hands now dominating his box, and Alex Oxlade-Chamberlain visibly outgrowing his former club Arsenal by the week.
Then there is behind the scenes. For all the criticism levelled at players and coaches in the past, perhaps nothing at Liverpool took more of a battering from fans in recent years than the so-called "Transfer Committee".
It was somewhat justifiable when you look back. The group were put together under Brendan Rodgers in place of a director of football, with the idea being that several heads were better than one. However, the former Reds boss admitted in 2016 that he didn't always have the ultimate say on deals. "It was a group decision. It was certainly not something I would have the sole or final say on," Rodgers told Sky Sports' Goals On Sunday.
It was likely this kind of confusion that led to summers where rhyme and reason appeared to go out of the window. Players signed who the manager didn't appear to fancy, and others signed who seemed to suit a style of football that the next player through the door didn't. How a serious football club ends up signing Firmino and Christian Benteke in the same window is still beyond me.
However, since Jürgen Klopp came in things have been different. There still remains a transfer team of sorts, but it's a more orthodox scouting team, working with the sporting director (Michael Edwards) and Klopp, where the manager gets the final say on every signing.
Having a little think on Saturday following the 2-0 success over Newcastle, and after my Rafa Benitez reminiscing ("Loving you is easy 'cause of Istanbul, doo-dun-doo-dun-doo-doo…"), I tried to recall the last player the club signed who was a complete and utter failure. It didn't feel all that long ago that the club was riddled with misjudged signings, and yet I ran through the list of incomings since January 2016 and struggled to classify any as a pure "flop".
So here is the list, and my justification for why each one was at least worthwhile:
Steven Caulker: Not headline grabbing when he came in on an emergency loan, and can only remember him playing one game at centre back (the 0-0 with West Ham in the FA Cup) but his presence as a late sub upfront played a part in Joe Allen's equaliser in the 3-3 with Arsenal and then forced the Adam Lallana winner in the 5-4 win at Norwich. It was sad to hear recently of the personal difficulties he experienced at the time but is also great to see that he's back playing again in Scotland.
Joel Matip: Divides opinion on occasion but personally think he's largely been good, and he was free.
Marko Grujic: The young Serb is still yet to break into the first-team picture but showed a lot of promise in his first pre-season and is now impressing people down at Cardiff City. His story at Liverpool feels far from over.
Loris Karius: Arguably the "last horse over the line" in terms of first-team signings to have proven themselves worthy. A very rocky start to his time at the club, but has been much improved recently and you feel that his world-class save at the weekend could be the catalyst for him to push on. The £4.7million signing from Mainz may yet save his club £70m+ on having to replace him in the summer.
Sadio Mane: Some eyebrows were raised as yet another Southampton player ended up leaning at Melwood, and the Senegalese attacker also seemed a bit overpriced. Went on to be the team's best player last season and even though his form has dropped a bit this year, he's still a vital part of one of the best attacks in Europe. Five goals in his last three games suggests he's getting back to his lethal best.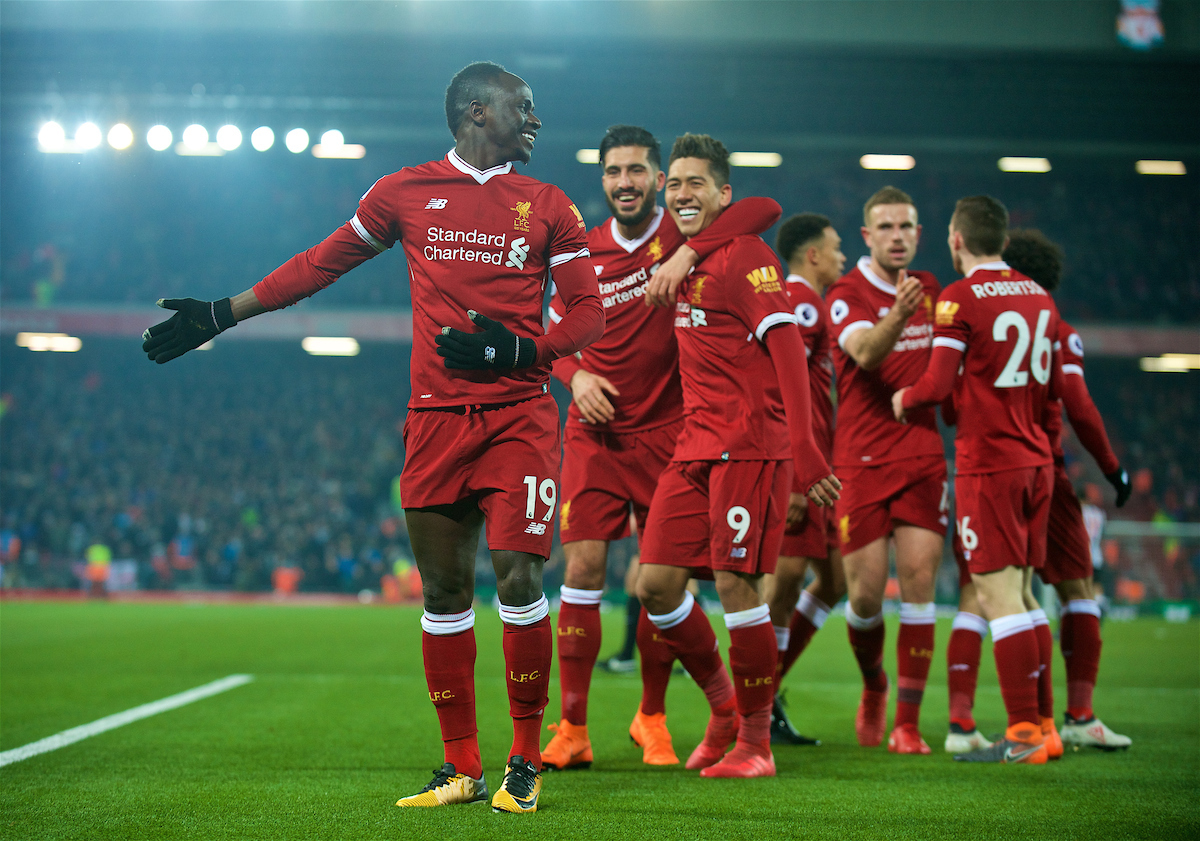 Gini Wijnaldum: Not had his best season but still a useful option when on form, and of course scored some crucial goals in his first campaign. The opener against Middlesbrough was probably worth the £25m fee alone.
Ragnar Klavan: A cheap and cheerful squad number booster when he came in from Augsburg who turned out to be a largely steady presence in pretty big games at the back. Was arguably the in-form defender in the team before he was ousted by a big Dutchman in January.
Alex Manninger: Probably made a great cup of tea for John Achterberg and the other goalies.
Dominic Solanke: Yet to score a competitive goal, but almost everything else looks to be in place. A World Cup winner, highly rated at youth level and has eight months of Klopp training under his belt. Likely to cost relative peanuts after the tribunal. (Why do these things take a year or so to sort out?)
Mohamed Salah: Not bad I suppose. Reckon we'll see the best of him once he's bagged his 40th of the season. Oh alright then, here's the serious note. Best signing since Luis Suarez by an absolute country mile, and according to Klopp it was the scouting team who convinced him to pull the trigger on this deal. They should never have to buy another pint in Liverpool.
Andrew Robertson: Many dismissed this as a daft signing at the time. Arsenal signed Sead Kolasinac, he of the apparently legal shoulder assault, and we had to "settle" for Robertson. Turns out the Scot is absolute mustard, or whatever a popular Scottish condiment is. (Irn Bru sauce? Is that a thing?)
Alex Oxlade-Chamberlain: If ever a player embodied Klopp's famous "doubters to believers" line, it's AOC. He's had doubters all his career, including Thierry Henry and Gary Neville as recently reported, but he's showing them. He's showing all of them. Admits himself that there's still more to come, but the improvement in him is clear for all to see. Probably gets into Liverpool's strongest 11 now.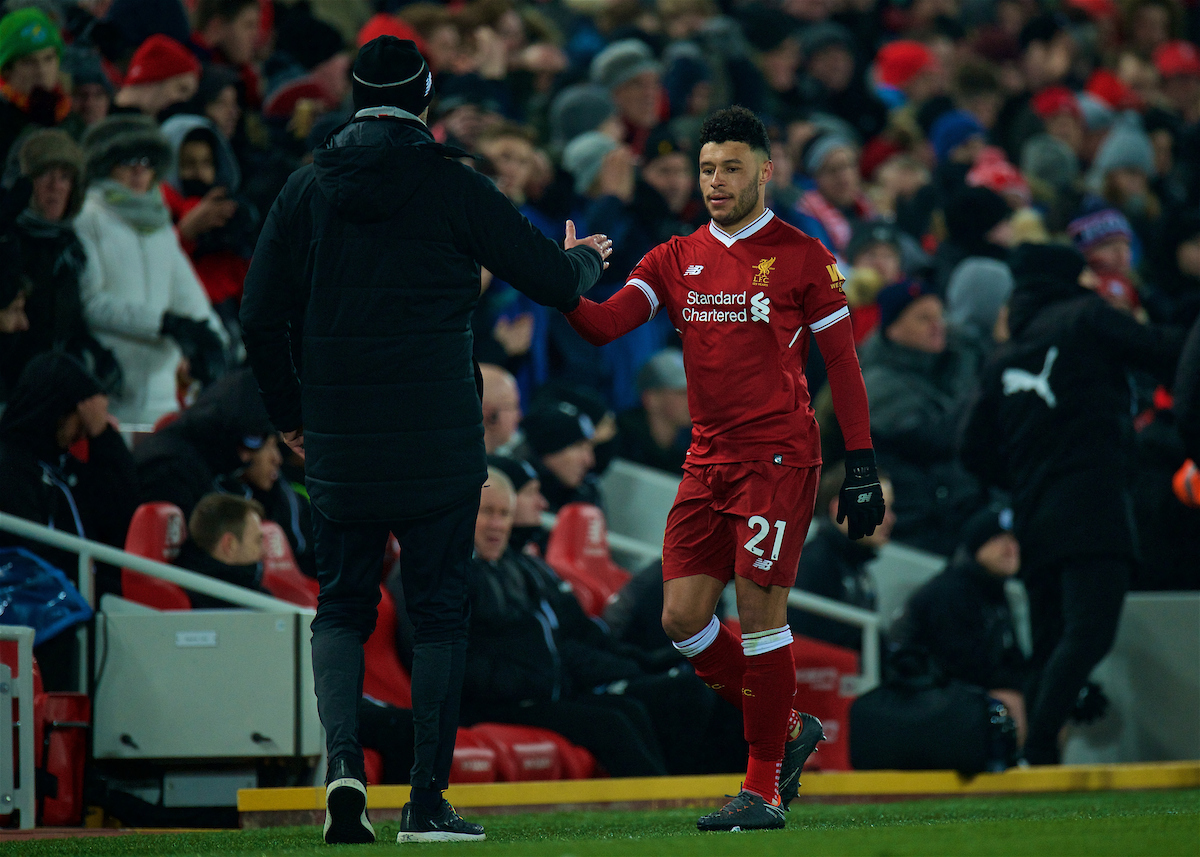 Virgil van Dijk: I suppose you'd be pretty outraged if you spent £75m on a centre back and he was rubbish, but Big Virg is being everything Liverpool wanted him to be and more. Looks like a giant jigsaw piece fitting seamlessly into Klopp's puzzle.
Feel free to disagree with any of that, but it certainly seems like the days of having to try and justify a Rickie Lambert, Mario Balotelli or Benteke are well and truly over. It could be down to an alteration in responsibilities, it could be having an actual sporting director, or it could be that the manager is having more influence than his predecessor and ultimately getting his own judgment of players' abilities and personalities spot on.
You have to ask yourself though if this is a simple case of the transfer people at the club getting it right time and again, or whether it is that they can bring more or less any player to Klopp and the German can turn them into a useful version of whatever they were before. The answer is probably a bit of both.
That Klopp wasn't able to work his magic with the likes of Benteke and Lazar Markovic suggests that perhaps bad signings are just that, whoever the manager is, but I am sure he will tell you that if a player has the right attitude and will to succeed, then even a slight limit in ability doesn't necessarily mean a limit in what they can achieve.
The main takeaway for me is that a level of trust can now be allowed when Liverpool go shopping this summer. Most of us can be found guilty of judging a player too early, or dismissing a signing before they've arrived as they're not who we put on our own wishlist, but Liverpool are quickly causing rethinks. Whoever they try to buy in the summer shouldn't be greeted with "No don't sign him," but rather "Hmm, I wonder what probably perfectly valid reason we have to go after Steve Sidwell."
Okay, maybe that's too far.
The bottom line is that Liverpool are getting lots of things right at the minute, and as long as that continues there is every reason to think that good times are ahead for an increasingly strong-looking squad.
"Liverpool never even got out of first gear." ✊️

🗣 Subscribe to #TAWPlayer and listen to our immediate post-match reaction show here 👉 https://t.co/UqnoxWIzVf pic.twitter.com/8VgMZe904Q

— The Anfield Wrap (@TheAnfieldWrap) 3 March 2018
Recent Posts:
[rpfc_recent_posts_from_category meta="true"]
Pics: David Rawcliffe-Propaganda Photo
Like The Anfield Wrap on Facebook