THERE are occasionally times in the turbulent and relentless eye of a football season storm when the opportunity for rumination unexpectedly offers itself.
Last weekend's empty slot in the Liverpool FC calendar, due to their previous FA Cup exit at the hands of lowly West Bromwich Albion, pre their alleged dalliances in the conveyance of a Barcelona taxi, meant that we were all afforded a moment's respite in what has been a frantic period of football.
Presently, The Reds find themselves poised to push on with the objectives of Champions League qualification. With the possibility of glory at the forefront of their minds, they seem ready and willing to meet the final quarter of the season head on.
This is now the business end of the campaign. Jürgen Klopp will be hoping that his early season rotation policy will reflect admirably in the legs and freshness of his players as winter turns to spring, and the end of another progressive season nears its conclusion.
The trials and tribulations of this season, which have appeared at varying times in a broad range of subject matters, must not be allowed to rear their ugly heads. The focus must remain on harnessing the beauty of this Liverpool side, and from the players' perspectives you feel a steely determination and concentration will be key from here on in.
As fans we are often guilty of over circumspection at various times of the season. Chronicles of woe from seasons past and present can subconsciously form part of our trepidation going forward and can often stifle the clear excitement of a team who can go into a last 16 away Champions League fixture and emerge as spell-binding, Kung Fu-kicking, five-nil victors.
One of the more recent regurgitations of "what if" is the hypothetical scenario that the current front three of Liverpool, being Sadio Mane, Mohamed Salah and Roberto Firmino are broken up for any period of time.
Even outside the club, you feel this is an inevitably lethargic narrative that all of everything good about this team is centred around three players who have started together in 20 of Liverpool's 34 league and Champions League games this season. It is something to scoff at now and has been forever thus.
Go back 10 years and you will encounter people who support other clubs, or who talk about football for nothing more than conversational reasons, telling you that Liverpool are a Fernando Torres and Steven Gerrard based two-man team — take them out of the side and their finished etc.
There is no doubt that Salah, Mane and Firmino are absolutely pivotal to this side. Of the club's 34 league and European appearances this season, they have yielded a combined 59 goals and 23 assists. They are now the primary fulcrum of Liverpool's attack and creative hub in the final third of the pitch, but they are also entrusted as the first line of defence and ball recovery when out of possession.
It is hard to quantify just how fundamentally important they are to the cause. Yet Klopp, as has been seen, has been and will be continuously keen to take the spotlight off them whenever he can, and instead shine it brightly across the squad — and with good reason. This is a team designed to make each and every player flourish in whatever position they are in.
For everything wonderful about Salah this season, there has on occasion been the marauding and tenacious Joe Gomez supplying him with industry, energy, assists and decoy runs. These players are developing the seedlings of their own strengths and weaknesses in tandem with the flow and rhythm of the team.
There are times watching this Liverpool front three that they look like they are almost able to convey their training ground and experimental selves, due to the industry and guile of those behind them. They transmit a nonchalance in their brilliance at times, such is the assurance that chances will continue to come and nothing needs to be snatched at. The margin for error is inevitably widened and that, in its existence, allows for a more expressive and creative type of football.
Klopp must be given credit for this. You can imagine a situation where disciplinarians of the game, such as the now eternally morose Jose Mourinho, may look to stifle such creativity to stock the formulated percentages in his team's favour at the expense of the players' desire to express their individual brilliance — the current Paul Pogba issue being a clear indicator of this.
The concept of high-wire, attacking-in-numbers football, with the caveat of freedom of expression, requires a manager who trusts his team completely. A manager who places his faith in the decision making of his players and their ability to enforce his philosophy at all times, but to also completely let their split-second initiative take hold when required.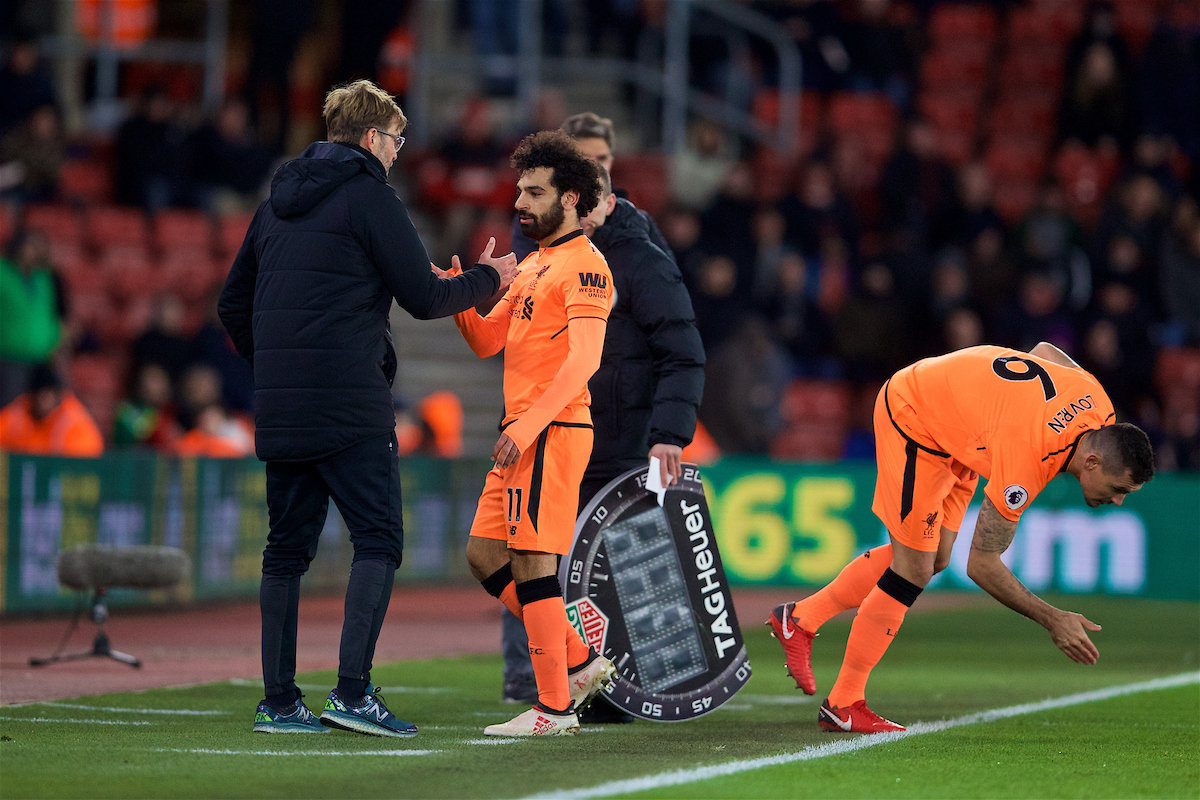 The evolution and concept of shared goals and shared responsibility is nothing new. There have been great sides who have noticed the benefits of a collective rather than a singular goal-scoring, god-like totem we have seen past and present.
It can be argued that players such as Raul, Alan Shearer and Ruud van Nistelrooy — the quintessential description of what we perceive to be a number nine — may not automatically find themselves in sync with some of the current methodologies in modern-day, elite football.
With The Reds' current attacking trio being held up in some quarters as the best attacking force in Europe, the yardstick must be held up against two of the greatest attacking front threes that can be recalled in recent times.
On the domestic front, the halcyon Manchester United attack of Carlos Tevez, Wayne Rooney and Cristiano Ronaldo were rightly held up as the leading light of what was one of the most complete sides under Alex Ferguson's dynasty.
As Rooney commented recently; the workload and distribution of this attack was not always evenly balanced, himself and Tevez being charged with a lot more of the hard yards that enabled Ronaldo to flourish and not worry about having to focus on matters of the game he did not find overly appealing.
This isn't too dissimilar to the current Manchester City dynamic based around the sheer skill and industry of Leroy Sane and Raheem Sterling to support a more centralised and liberated figure.
That's all somewhat at odds with the current Liverpool side, who you can argue finds its most vigorous and hard-working figure in the shape of its number nine, the factotum Firmino, and all his brilliance.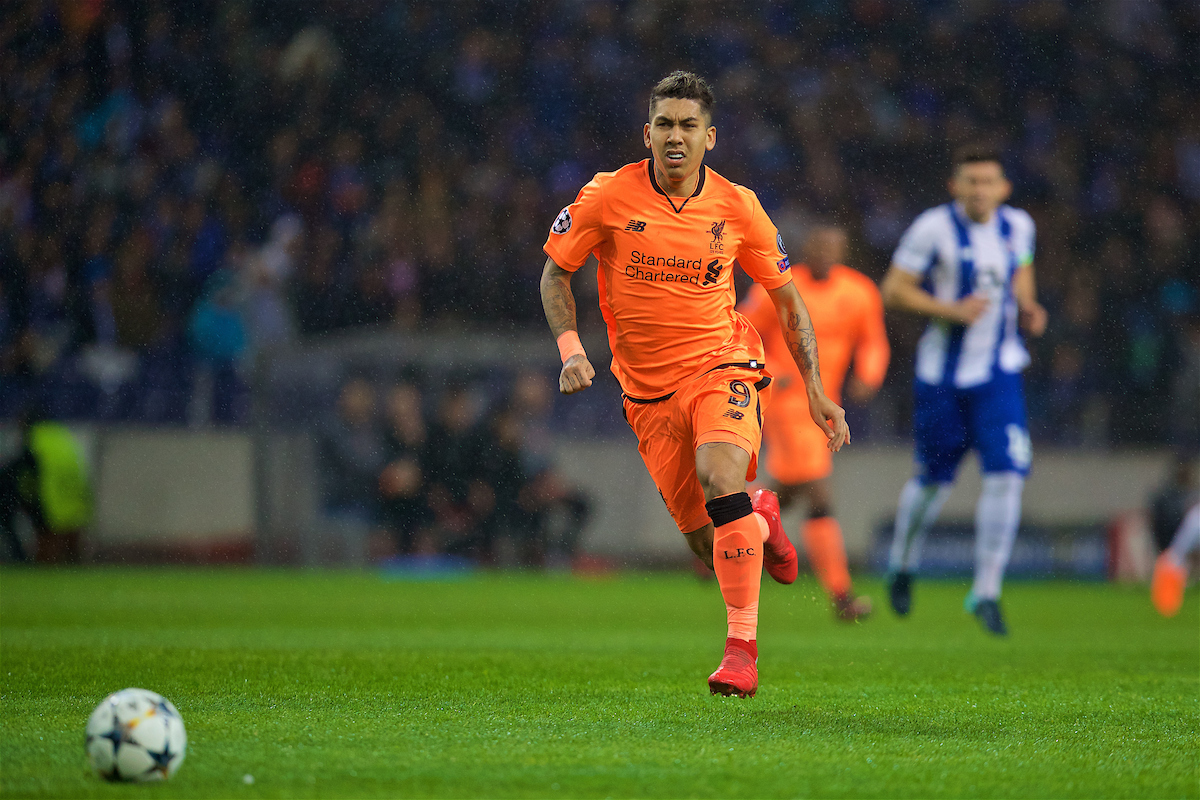 Maybe then, there is more of a comparison to the FC Barcelona attack of recent years — Luis Suarez, Neymar and Lionel Messi. This was an attacking three a lot more in tandem with the current Anfield incumbents. Both possessed the interplay, guile and desire to regain possession without the ball, in line with the expressional, interchanging and at times sheer breathtaking football to accompany it.
Barcelona, much like Liverpool, found themselves with a leading line that worked because the system, balance and team shape facilitated it. Somewhat understated midfield roles such as those of Sergio Busquets and Ivan Rakitic ensured that they could act as protectors and enablers of a wider team ethos.
It is interesting to see how both sides compare to Klopp's lads. In the 2007-8 season at this point, Manchester United's front three had yielded 15 starts together in 27 league and seven Champions League appearances, with a combined 51 goals and 19 assists.
They went on from this point to only start another six games together out of a remaining 11 league and six European ties on route to their 17th league title and third European Cup success in Moscow. The combined tallies of their front three produced a further 22 goals and eight assists in this time.
Ferguson's penchant for rotation played a key part in this season, as it always did. It was evident that the pre-meditated inclusions of the likes of Nani and Louis Saha at various points ensured their key men were fresh at key times in the season. This was more apparent in the following season after the addition of Dimitar Berbatov, which saw the nominally mentioned front three spend a significantly less amount of time on the pitch together.
It has been evident Klopp has tried a similar methodology at times this season, entrusting the likes of Daniel Sturridge and Dom Solanke to come in and get the job done, which hasn't always gone to plan, and has led to a collective frustration on occasion.
In Suarez's debut season at the Camp Nou (2014-15) following his move from Liverpool, the Catalonian attacking trio had featured just 12 times together from the start by mid February, although there is the caveat of the four-month ban handed to Suarez in July 2014 for biting Italy's Giorgio Chiellini at the World Cup. However, by mid February, after Barcelona had played 24 La Liga and seven Champions League fixtures, the trio had scored a combined 59 goals and had 27 assists between them, almost identical to the numbers of The Reds' current crop.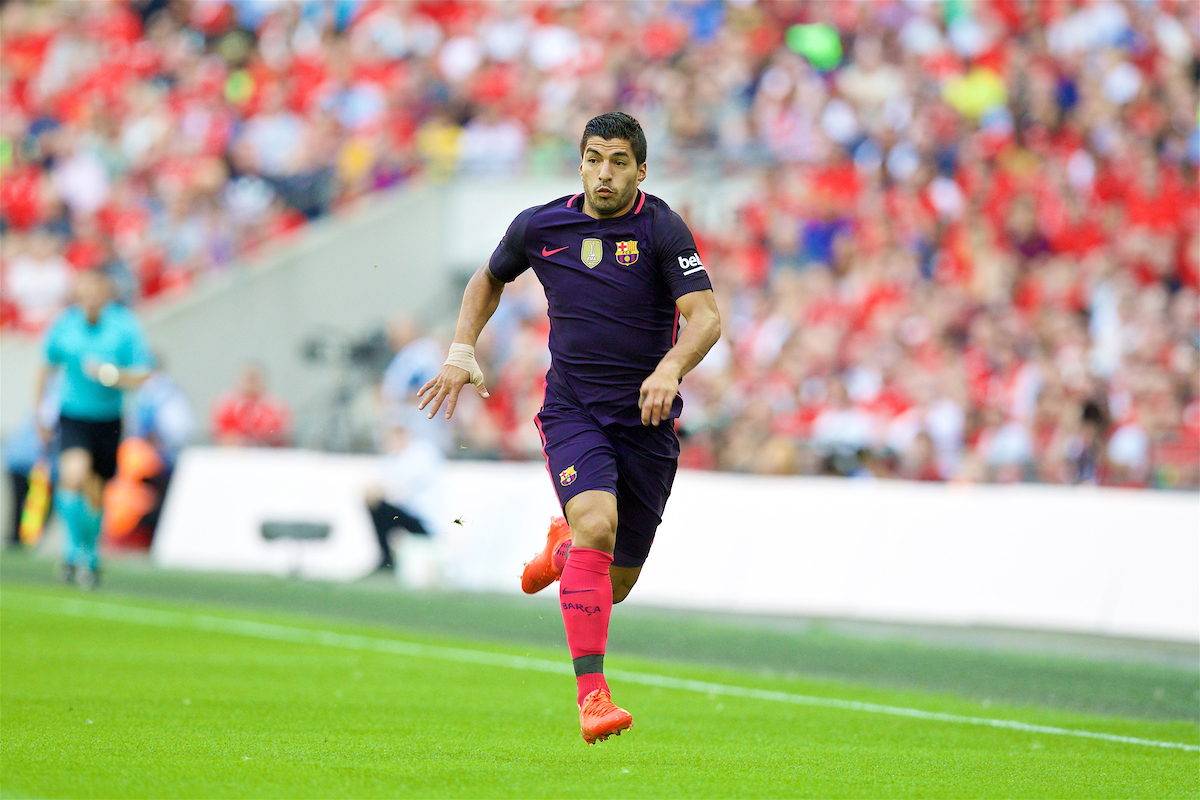 Barcelona went on to celebrate a La Liga, Champions League and Copa Del Rey treble with their magnificent front three playing another 17 games together and contributing a total of 48 goals and 18 assists.
As we know from our own evidence. A spell-binding frontline does not guarantee success, or even stack the odds of success in your favour the way it maybe once did. For all that Liverpool have been majestic and breathtaking at times in attack, they remain, with every other club, unable to match the relentlessness of Man City's consistency at the head of the table. Klopp must now look to other additional factors to take Liverpool onto their next elevated level.
Incomings such as that of Naby Keita will no doubt benefit the squad and add strength to a key area of the team. Yet, there is a feeling that both Klopp and his rival Pep Guardiola find contempt in the idea of rigidity and strict formation, not just in the attacking third, but also further back. We have already seen this evidenced; the use of full backs as auxiliary inside midfielders to add weight of numbers and control of possession, as an example.
There is a feeling that both managers see fluency and the ideology of Total Football across their teams as the way home in this league. This is especially prevalent when lining up against a wall of deep-lying disengagement and self preservation, as has been seen to our own frustration.
In Marti Perarnau's book "Pep Confidential", Guardiola explores the concept of "liquid football" as described by River Plate's Carlos Peucelle in the 1940s, who even at that time believed that all players should be markers out of possession and attackers in it. The tactical lineup being a 1-10: a goalkeeper and 10 outfield players, who all move backwards and forwards up the pitch together, with the notion that you can change any player for any other player.
A reinvention of this wheel in some form feels somewhat inevitable moving forward. You feel that the more these managers continue to change the face of English football and imprint their own legacy here, the more this philosophy and idealism may be seen.
One last big push for Liverpool on two fronts remains. A summer-long opportunity of reflection and evaluation offers itself in the not too distant future.
For now; the opportunity for domestic satisfaction and European glory remains a tangible aspiration for a Liverpool side spearheaded by three wonderful footballers, and another eight who are equally as important behind them.
"It feels big, business end of the season, chance to go second, and put pressure on those other two." 👊

"Under this manager, right here right now you can start to sense that something really special could happen." 🗣

✍🏼Subscribe now: https://t.co/oFCRQeLGZi pic.twitter.com/ifsj1i6HDA

— The Anfield Wrap (@TheAnfieldWrap) 23 February 2018
Recent Posts:
[rpfc_recent_posts_from_category meta="true"]
Pics: David Rawcliffe-Propaganda Photo
Like The Anfield Wrap on Facebook