A QUESTION I often ask myself is how much someone needs to be paid before people in general, and football fans in particular, stop treating them like humans and, instead, act as though they are robots with none of the same weaknesses and flaws that the rest of us endure on a regular basis?
We find ourselves or those around us saying things like "for £100,000 a week he should be keeping his head in the way of that shot" or shouting from the stands nonsense such as "200 grand a week and you can't pass the fucking ball!".
It fascinates me. I've asked people in the past about it and not progressed very far with a rational conversation. Many of us accept that humans are humans full stop. If you kick a football at a human's head at 80 miles per hour most humans will at least flinch, which I think most of us would accept without too much argument.
But then many of us will equally argue that once a human is paid one hundred thousand pounds every week, they should no longer act as a normal human and should instead be perfect in every sense.
So where does that line start? If £100,000 per week is equal to non-human status, what about £50,000? Or £10,000? What about £1,000? Is there a number we can agree on at which point a normal human is expected to no longer be a normal human?
The point is, many of us who aren't paid gargantuan sums of money on a regular basis like to look upon those who do as though they don't have the right to have an off day, to misplace a pass or to take a touch of a ball in such a way that makes their second touch a 50-50 tackle.
The difficulty with that point of view, though, is that to someone, somewhere, we are all paid gargantuan sums of money. To someone, somewhere, the very fact that you have a phone or a computer on which you can read nonsense articles on the internet written by idiots like me makes you extremely rich and extremely fortunate. Those people might wonder how you could ever feel sad or depressed or off form when you live such a wonderfully lucky life.
How would you respond when faced with that point of view? I'd guess, like me, you'd say that everything's relative and you're still a human with standard human emotions, and all of the usual flaws and weaknesses that go with the human condition. Just because you have more money than someone else doesn't make any difference, whether it's comparing you to someone living off £1 a day or comparing you to someone earning £5million a year. We're all humans.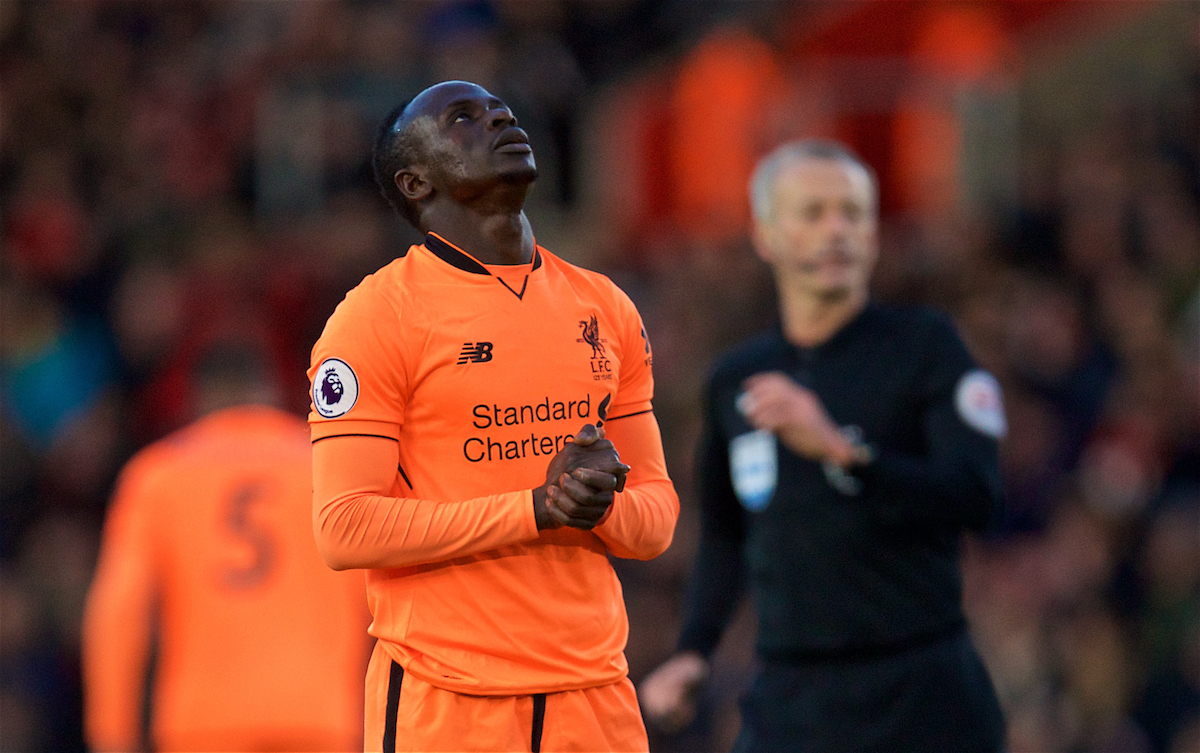 What led me to thinking about all of this again this week was our leader's comments on the mood of the squad after the West Ham victory which followed a lads' holiday to Marbella off the back of the mauling of FC Porto.
In case you missed it, Jürgen Klopp said: "Now we know so much about each other, now we like each other, now we have better times with each other in private and on the football pitch. Now we need to stay angry with the rest of the world, we need to stay aggressive. That's the thing.
"At the beginning of the season you don't have a lot of laughter in the dressing room. Now when we eat it's like 'come on, please, settle'. They are fantastic boys, they all like each other, a few jokes… Keep this going without getting soft.
"You lose a little bit if you win all the time. We didn't win all the time but two, three or four weeks in a row and then it is hard to win the fifth one as well, to stay on track and do it.
"That's why it is fantastic that we have different options. Not on each position but on a lot of positions. They push each other. That helps us the most.
"Even though they like each other, that keeps them on fire. They all want to play. You saw Mo Salah, three minutes before the end of the match and he sees his number [go up on the board] *slumps*."
Despite what I've written above, I expect that a few people reading this might still not be willing to accept that elite-level professional footballers are, when it comes to the crunch, humans just like the rest of us. But Klopp's comments highlight again just how crucial emotions are in life and in sport, especially in elite-level sport.
We've seen in previous seasons how a squad beginning to enjoy itself and footballers getting into the groove of enjoying playing with each other can build into something special.
We witnessed at the end of the 2012-13 season the seeds of a Brendan Rodgers side beginning to fire green shoots all around the place and whet the appetite for what might be to come.
As we all now know, what those green shoots turned into was something very, very special. It was almost certainly the most enjoyment I've ever had for a consistent period of time as an adult Liverpool supporter that didn't end in Steven Gerrard lifting our fifth European Cup in the middle of a moonscape in Turkey.
It's difficult not to draw parallels between what we are experiencing at the moment and what happened following the arrival of Philippe Coutinho and Daniel Sturridge in January 2013. I can still remember how much those lads appeared to enjoy putting into practice the attacking plans of Rodgers, that had been crafted carefully on training pitches over the preceding months.
And now we have this group. A gang of lads with big grins cracking jokes and playing tricks. Jordan Henderson telling LFCTV from Marbella how James Milner has been making sure everyone knows that he has more assists in the Champions League this season than Neymar. Our flying front three scoring goals before looking immediately for their mate who passed them the ball. Andrew Robertson making sure Sadio Mane takes home the match ball following his treble in Portugal.
The clicking into another gear as everyone starts to see how the plan set out by the coaching team for the previous seasons is starting to come together, with work done on the training pitch now leading directly to goals at Anfield.
The demolishing of teams who were once seen as troublesome. The confidence oozing from every pore of each player, with those having an off day being carried by their mates in the way real teams are meant to behave.
Make no mistake, these lads can feel something special happening. What some of them have never experienced before, though, is the potent, romantic mix of the players catching fire as the legend of Anfield starts to rise again from the ashes and the natives begin to believe that anything is possible.
Some of these lads got a taste of it on the way to the Europa League final in 2016, when Borussia Dortmund were blown away by folklore, destroyed by a club and a fanbase that believes in destiny more than any other.
Confidence is the most important statistic that they'll never be able to quantify, but these lads have definitely found their swagger. They've found that beautiful blend of aggression and flamboyance that all of the best teams have had down the years. That self belief that propels them to levels which most of their competitors simply can't reach.
These lads are human. They will still make mistakes, they will still have off days and they will still misplace passes. There will still be games in which we struggle to break down a rigid defence. No amount of money being deposited in their bank accounts on a Friday afternoon will ever change that.
But, if we want them to elevate themselves above the level of ordinary humans, the best we can do is make sure that we appreciate the verve and vigour being served up to us by them in recent weeks.
Let's not take for granted just how good this Liverpool side is.
My wife asked me last week whether it was strange for me watching Steven Gerrard as a pundit on TV. I replied saying that I like it because it's a regular reminder of how we should appreciate great players when we are lucky enough to watch them, and not take for granted their virtues while focusing on their imperfections.
All footballers are imperfect because all footballers are human.
Now is an opportunity for us all to appreciate what we have and do everything in our power to make sure that the season's trajectory continues towards second place in the league and the sixth instalment of our love affair with the European Cup.
All things are possible for those who believe.
"There's an understanding that what they're doing is bringing these results. It's impossible to defend against when you get it right." 🎥

"Anyone who says [Klopp] isn't brilliant can fuck right off." 👊

Subscribe: https://t.co/eTmRQkhp95 pic.twitter.com/Nyh9nIwrTw

— The Anfield Wrap (@TheAnfieldWrap) 27 February 2018
Recent Posts:
[rpfc_recent_posts_from_category meta="true"]
Pics: David Rawcliffe-Propaganda Photo
Like The Anfield Wrap on Facebook