WELL then.
He's back at Anfield tomorrow with The Hammers, or is it The Irons? The lads from London Stadium, or is it The Olympic Stadium? The geezers who used to patrol the manor of Upton Park, or was it the Boleyn Ground?
Bit mixed are East London's finest and now the poor sods have got David Moysey; blame-shifter extraordinaire, a real chip off the Roy Hodgson-esque block. A wooden block etched with the notion of being a highly-rated boss – at least by a peculiar media – by virtue of winning absolutely nothing. Moyesy – to you and me and our blue brethren – was and still is a little mediocre wretch.
Moysey, after half a decade of unqualified failure at Manchester United, Real Sociedad and Sunderland that ate away at a bizarrely lofty reputation, returns as leader of the old guys in the Inter City Firm and their offspring. The Inter City Firm were a menacing bunch back in their mid-'80s heyday, although one of my favourite Anfield memories was when The Kop made the firm squirm by bawling that the notorious ICF acronym spelled out the Ice Cream Factory.
Poor West Ham. I quite liked them before the arrival of Glasgow's most irritating. As a player he was neither a King Kenny nor Bonny Prince Charlie, and as a manager he's nay fit tee knot the great Jock Stein's Celtic tie. Ask Bill Shankly. He'll yer the same.
Moyes came to Merseyside in 2002.
Arriving from Preston North End, to stem the tide of yet another relegation battle, the Glaswegian instantly curried favour with his new public. During his unveiling at an opening press conference he claimed: "I am from a city that is not unlike Liverpool. I am joining the people's football club. The majority of people you meet on the street are Everton fans."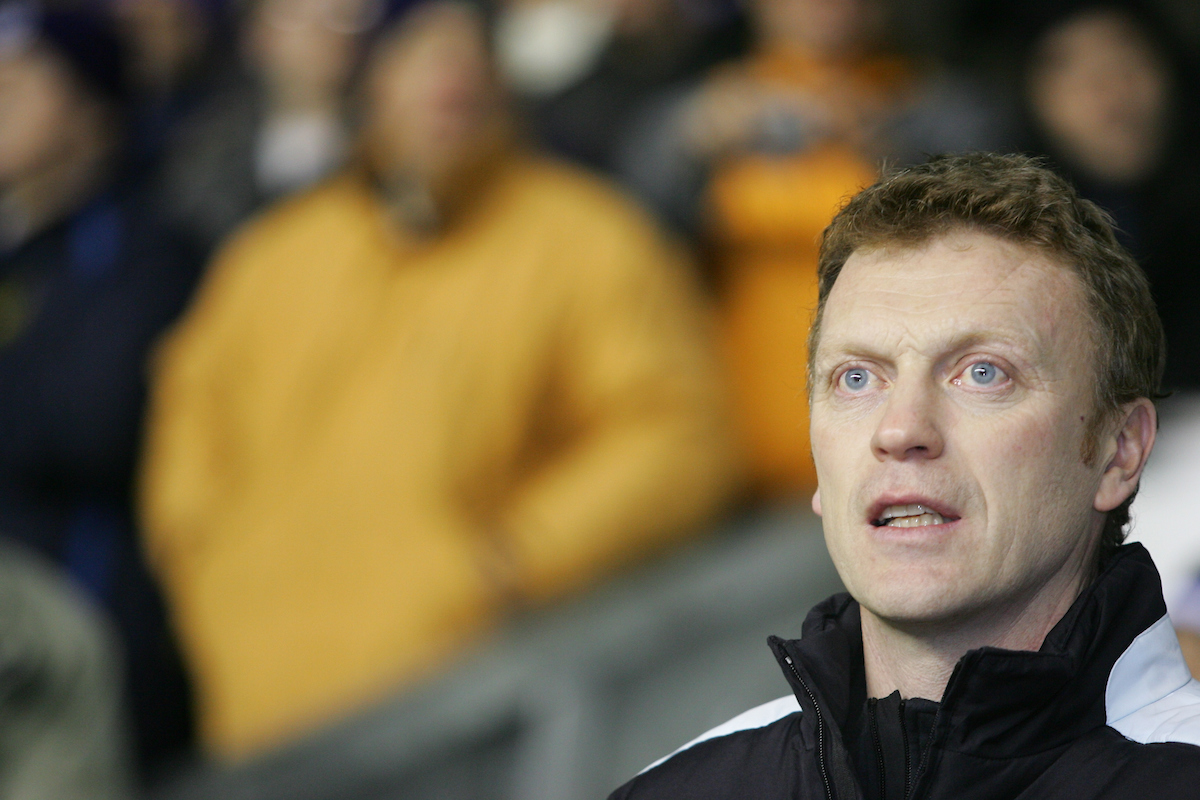 There's no doubt that Liverpool cast a wider net when drawing support from outside the city. The club's enduring ability to compete with the nouveau riche and established powers of the Premier League is built on a worldwide following that supplements the Anfield coffers. However, the notion that Liverpool was a city awash with Evertonians is a classic urban myth.
If most of the fans on the streets are of the blue persuasion, then there must be a strong driving culture among Liverpudlians (except among taxi drivers who, to a man, are Blues of the bitterest vintage). If Moyes ever cast a glance across the playing fields of Merseyside he would have been at a loss to explain the overwhelming majority of red shirts that adorn the Steven Gerrards and Robbie Fowlers of the future.
The "Moyesiah" enjoyed his best season in 2005 when Everton claimed a Champions League qualification spot by finishing fourth; above Liverpool in the league for the first time in 18 years. Liverpool somewhat outdid his achievement in Istanbul a few weeks later, making a mockery of his champagne celebration when he invited the Sky TV cameras into his home to film him slurping the bubbles while wearing a very silly cardigan.
Of course, such derision all sounds a trifle bitter on our part, and let's be honest we loved a gloat when we came out on top, but Moyes's endless stream of clever little digs referencing Liverpool's superior spending power, while always refreshing his standing among Evertonians, did little for the increasingly tense relationship between the clubs' supporters.
The Blues might argue that Rafa Benitez did likewise by referring to Everton as one of the "smaller teams" in their defensive approach to an Anfield derby in February 2007, but if Benitez was unpopular among Evertonians it was largely due to his tactical acumen, supremacy over Moyes and restoration of the sworn red enemy to European repute.
On balance though, Moyes did a solid job of improving Everton's average position in the upper reaches of the table, and in his final two Goodison seasons capitalized on Liverpool's inconsistency to finish above The Reds.
Nevertheless, it's hard to imagine that a decade-long tenure devoid of silverware – and defeat in the 2012 all Merseyside FA Cup semi final when the Blues had much in their favour – would have earned him such Evertonian kudos without his constant, thinly-veiled sniping at Liverpool.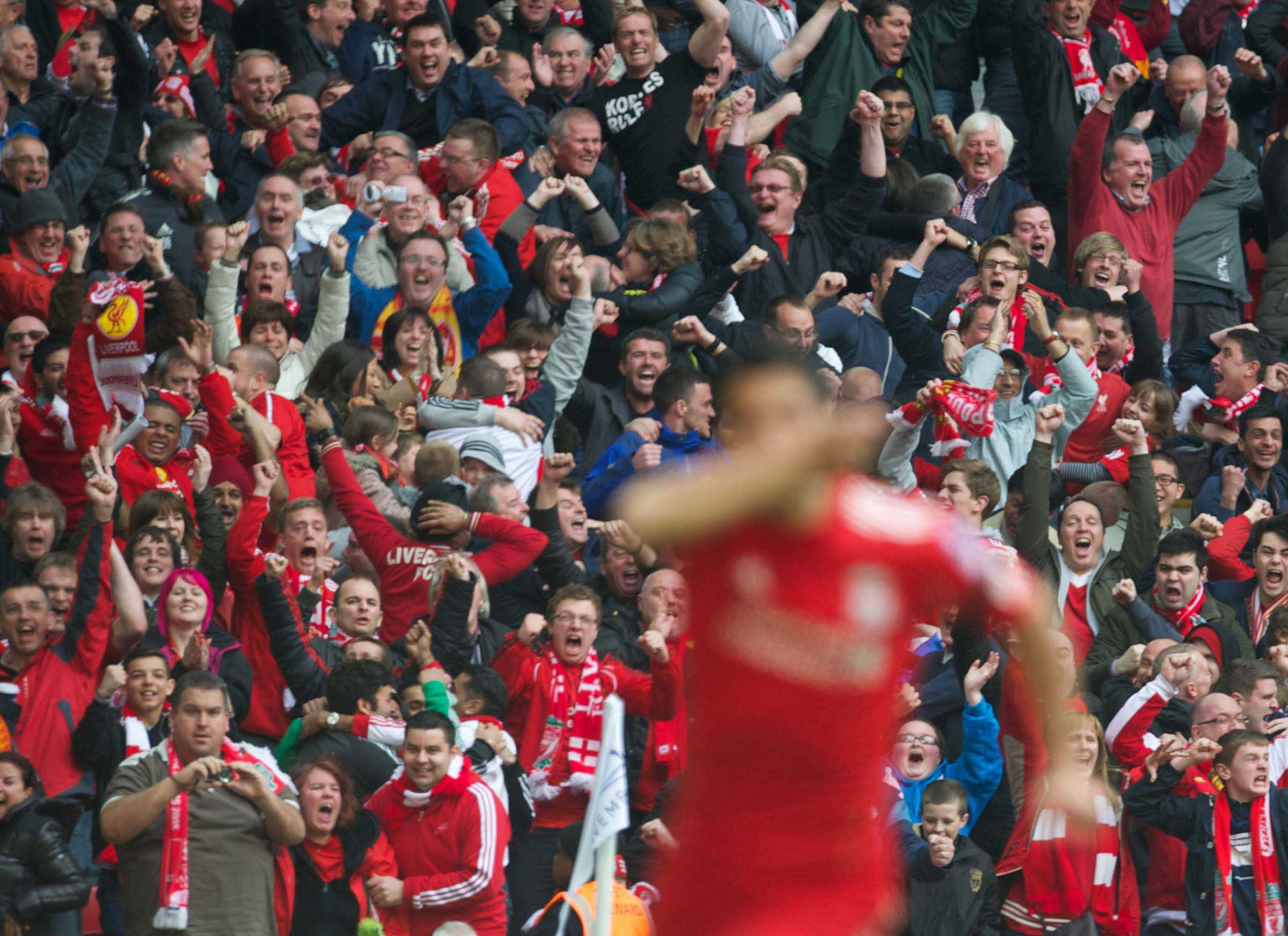 Maybe Evertonians eventually saw his true colours, when his convenient association with Alex Ferguson saw him depart for Old Trafford only to return showing a predictable lack of grace in his guileless pursuit of Marouane Fellaini and Leighton Baines in his first transfer window.
On Merseyside, there should always be room for the most intense, cutting rivalry between red and blue and the odd big fallout worthy of a proper family feud. But, while we've no need or desire to be brothers in arms, we can happily fall short of the bitterness fostered by an obsessive little Moyes.
So forgettable was his Old Trafford tenure, Ferguson's "Chosen One" was eventually chased off to Spain to restore his rep. While at Man United he bolstered his terrible record against his bellowed Liverpool, with league defeats home and away to Brendan Rodgers' brilliant Reds. In Manchester, we undressed and embarrassed his side with a 3-0 spanking. It could have been 10. I wish it had.
Off to sunny Spain. Good move. Moyes is about as European as Danny Dyer. Shite there, shite at Sunderland. He doesn't really bother me anymore and I miss that.
Let's give him hell tomorrow and leave him reflecting that "like my teams, I fade and die."
Up the Reds.
"It feels big, business end of the season, chance to go second, and put pressure on those other two." 👊

"Under this manager, right here right now you can start to sense that something really special could happen." 🗣

✍🏼Subscribe now: https://t.co/oFCRQeLGZi pic.twitter.com/ifsj1i6HDA

— The Anfield Wrap (@TheAnfieldWrap) 23 February 2018
Recent Posts:
[rpfc_recent_posts_from_category meta="true"]
Pics: David Rawcliffe-Propaganda Photo
Like The Anfield Wrap on Facebook