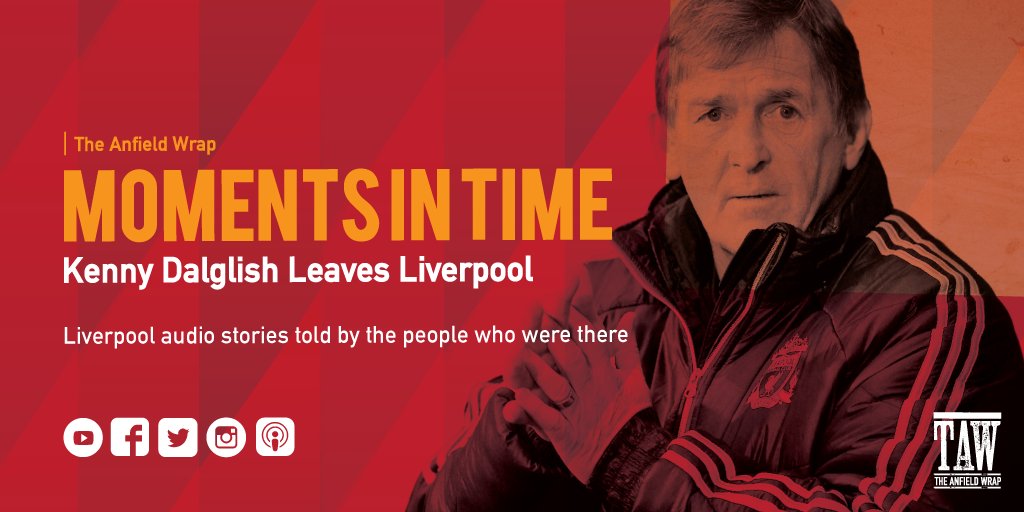 I WAS a young kid when Kenny Dalglish signed for Liverpool.
By the time we began to see the dying of the light; a battered Glaswegian suffering the aftermath of a fractured cheekbone at the hands of Manchester United's blunderbuss centre-half, Kevin Moran during the 1983-84 season, I was almost a man.
They say a candle flickers most brightly just before it's extinguished. And Kenny never glowed brighter than at Stamford Bridge when his goal secured the Reds' 16th League Championship.
We were coming to terms with old father time catching up with Kenny during the ill-fated 84-85 season which ended at Heysel. We were coming to terms with the idea of The King no longer being part of our lives. He would soon retire from professional football and the fortnightly glimpse of him from our Kop would all but be obscured forever.
Then, a masterstroke on the morning of that fateful day in Brussels. Dalglish was the new manager of Liverpool. My God, we now had him forever. Not in a red shirt but in a bubble coat, a trackie, a suit. He could have worn a bin bag — even Burberry — and we wouldn't have cared.
Kenny would take over the reigns from old smokin' Joe Fagan and could stay for as long as he wanted. Our mangers were always great old men — Shanks, Bob, and Joe, so Kenny had a good 30 years on them. He and we would go on for all time and win the fucking lot.
Then Heysel happened.
Thirty-nine Juventus supporters lay dead on those decrepit, crumbling terraces. What a baton to pick up. Kenneth always said the right thing and did so here; but he realised that Liverpool Football Club must go on. We cried over Heysel. It fucking hurt to be there; to be tainted and vilified, to be at the scene of manslaughter. It was a terrible time to be a Liverpool fan.
Dalglish said his piece. He wanted to, he had to. Like any mere mortal would. Families in Turin and beyond couldn't, but we had to move on. We had no choice.
What he achieved next wasn't the feat of the mere mortal. He restored Liverpool's — and to an extent the city's — reputation by winning the League and FA Cup double in a titanic battle with our friends and neighbours across Stanley Park.
Reputation partially restored. But not completely. We still live with the stain of Heysel. Always the victim, it's never your fault. There were a load of mitigating circumstances but yes, it was our fault  — so please give it a rest. We know, and it still hurts to this day.
Kenny had won the double. Then, a year on we didn't and Everton were champs; perfect consolation for their terrible double loss of 86. The Blues took that brilliantly. No-one fell out at all. They won the league in 87 but even then, we had the cheek to steal Dixie Dean's derby goal record courtesy of the Blues' perennial tormentor, Ian Rush.
However, the Reds had gone down the nick, so Kenny re-grouped. In came Barnes and Beardsley.
Liverpool were a ciggie paper away from three consecutive doubles to go with that of 1986. The reality was another league, another FA Cup, and another league. We'll always be 18 and that can never be a bad thing when you reminisce. That was how we felt in May 1990.
In his own words, and to us watching them destroy everyone with guile, grace and grit between 87 and 91, it was, "an absolute pleasure".
Idols wins things. Kenny did that. That's why he's my idol. Imposters are many and easy to spot. Only so many live up to Kenny Dalglish and we're not in the presence of Kings at present; sadly.
Hillsborough came in April 1989. Who felt it keenest? The families. The 96. And Kenny. And Marina Dalglish and no doubt their own family.
Stick your leagues and cups. What that Glasgow family did for our people will never be forgotten.
Thank you.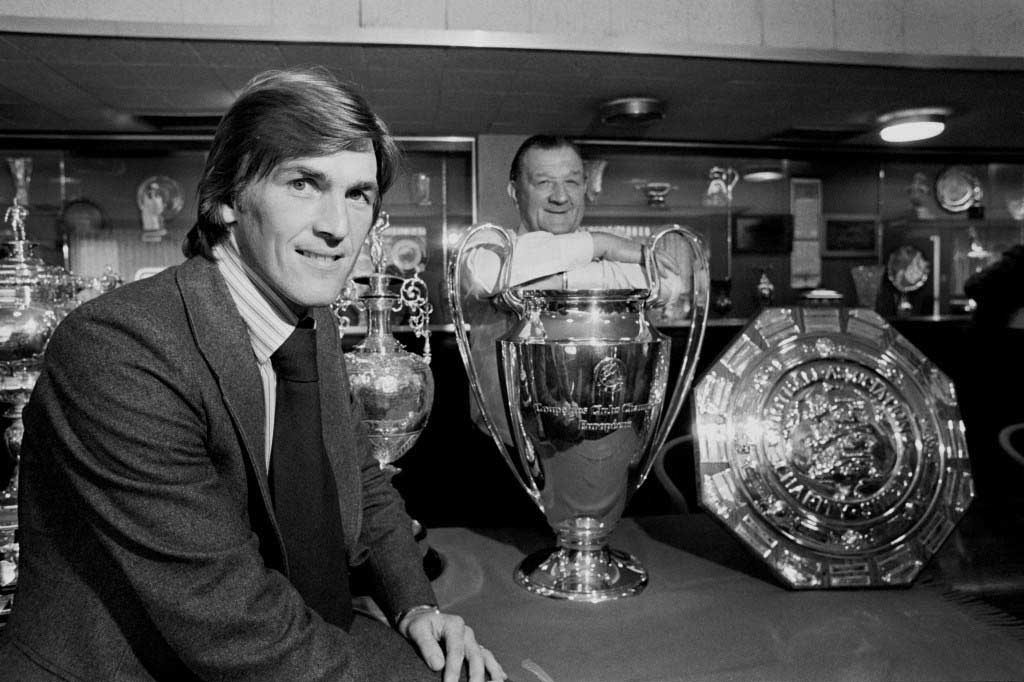 The football man ploughed on. So brilliant was he at the management, he delivered another title — our last — in 1990. We took it, and him, for granted. Knobheads carped about five-man defences and Jimmy Carter. Noel White, the new chairman, not fit to wear John Smith's underpants, licked his mean, pursed lips.
The Kenny demons took a while to surface. They built up slowly but hit very hard; the definition of depression as KD was rendered unsure, indecisive, incapable. Exhausted not by his first loves — a ball and a field — but by carrying a city and its people through its darkest hours.
He bowed out after a 4-4 draw at Goodison Park, when Liverpool scored four worldies and The Ev got four scruffs in the image of their latter-day fans. He took his leave with Liverpool still in the FA Cup and top of the league. Ageing side, my fucking arse.
I will finish by saying just like when Shankly resigned to sheer disbelief in Liverpool city centre, when Kenny — a pale, gaunt Kenny, but still King of The Kop — took his leave, the shock was akin to that when Bill Shankly died and John Lennon was shot outside the Dakota.
And you know what, we've never recovered — save for one night in Istanbul.
Hope you like this, Kenneth. It's been an absolute pleasure.
[wonderplugin_audio id="64″]
This is the first in a series of free audio documentaries, brought to you by The Anfield Wrap, reliving significant days in the history of Liverpool Football Club, in the words of those who were there to witness.
Part one of "TAW Moments In Time" tells the story of Kenny Dalglish's resignation as manager of Liverpool, one of the most groundbreaking couple of days in the club's history, with the circumstances surrounding his departure in February 1991 still being debated and discussed to this day.
Detailing the events of that fateful day are former players Bruce Grobbelaar and Glenn Hysen, former coach Roy Evans, journalists Graham Beecroft, Tony Evans, David Prentice, Brian Reade, Clive Tyldesley and Henry Winter, supporters Rob Gutmann, John Mackin, Mike Nevin and Kev Sampson, and TV presenter and daughter of Kenny, Kelly Cates.
– We hope you enjoy listening, and if you want to hear more from The Anfield Wrap, and you don't already subscribe to TAW Player, you can do so HERE for just £5 a month.
If you do subscribe you can log in and listen here.