IT'S Feb and it's fab.
The Reds are back in the knockout stage of the European Cup for the first time since 2009.
Those were heady days. I was nine years younger for start. My youngest, Rafael, wasn't even alive. Well, he was about to be alive. I remember the draw revealing we'd got Real Madrid. Real Ma-fucking-drid. It didn't get any more European Cup-y than that.
I recall the pitch to my eight month's pregnant wife, like it was only yesterday. Actually it wasn't so much of a pitch as an undignified whining begging plea.
Please let me go to Madrid.
Please let me go to Madrid.
Please let me go to Madrid.
Now, I didn't actually say these words out loud. I didn't and don't need my wife's permission for anything, nor would she want herself cast in the role of the permission giver. This isn't how we roll. But…
That fucking baby was definitely due. Soon. In fact, it (later he) had become so due that we had a specific date for the birth which was immutable. The baby was getting born on that Thursday, whatever happened. To my mind then, there could be no harm done in squeezing in a cheeky thousand odd-mile round trip to the Spanish capital to watch The Reds play the mighty Real Madrid.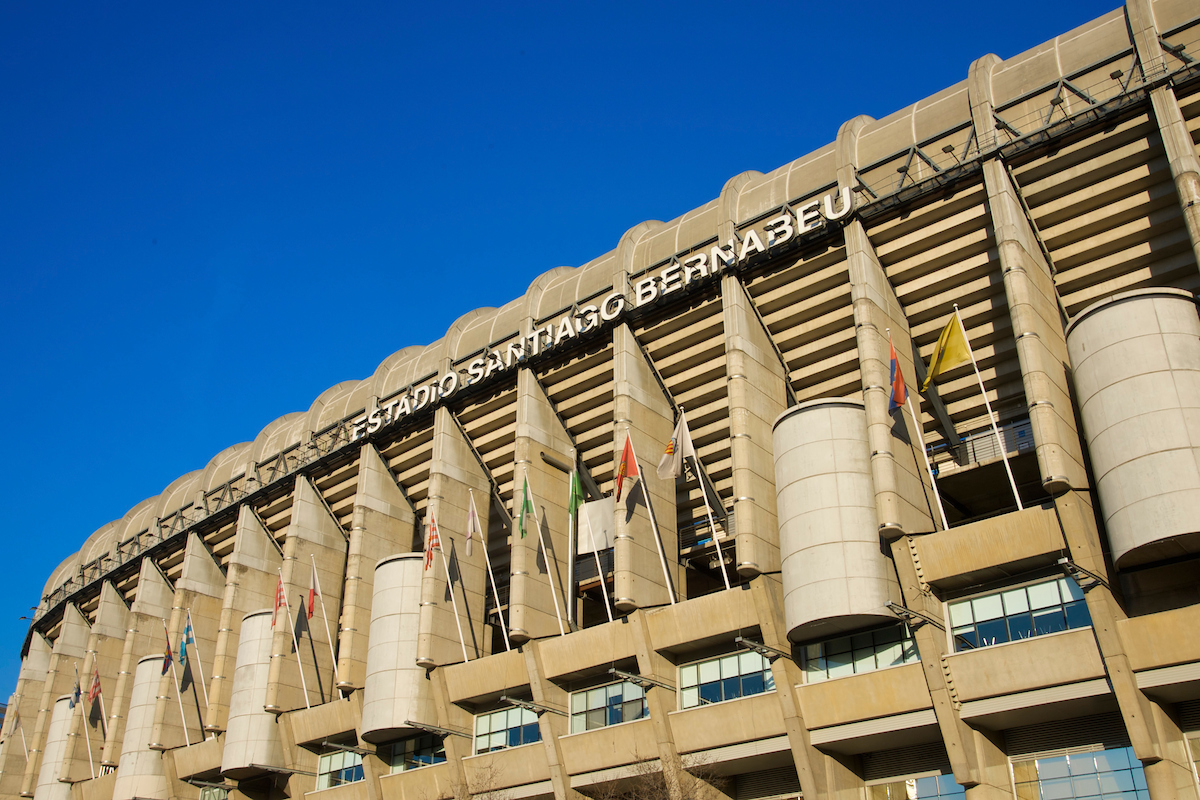 Once in a lifetime thing. I heard myself saying out loud in the kitchen within earshot of the rest of the family. Once. In. A lifetime. Thing.
Talking to myself, here.
Meanwhile, the boys, the lads, the chaps, all somehow living in apparently responsibility and guilt-free bubbles, were making plans. Like a raggle-taggle Armada they would be in Spain for the main event. Their mere ruminations and musings on modes of transport, hotel choices, gnawing away at my sense of self and purpose.
Father. Husband. Son. Friend. Partner.
All these roles. What about "super mad Reds fan for life"? Did that not count for anything? I'd put more hours into being that than anything else ever.
"JUST FUCKING GO TO MADRID!"
"Say what?"
"DON'T MAKE ME SAY IT AGAIN!"
"OK, of course, sure… No, of course I can't go, you're about to have the baby, our baby, it would be crazy… But, oh I don't know, if you're really…
"AHH I'M GOING TO REAL MA-FUCKING-DRID!"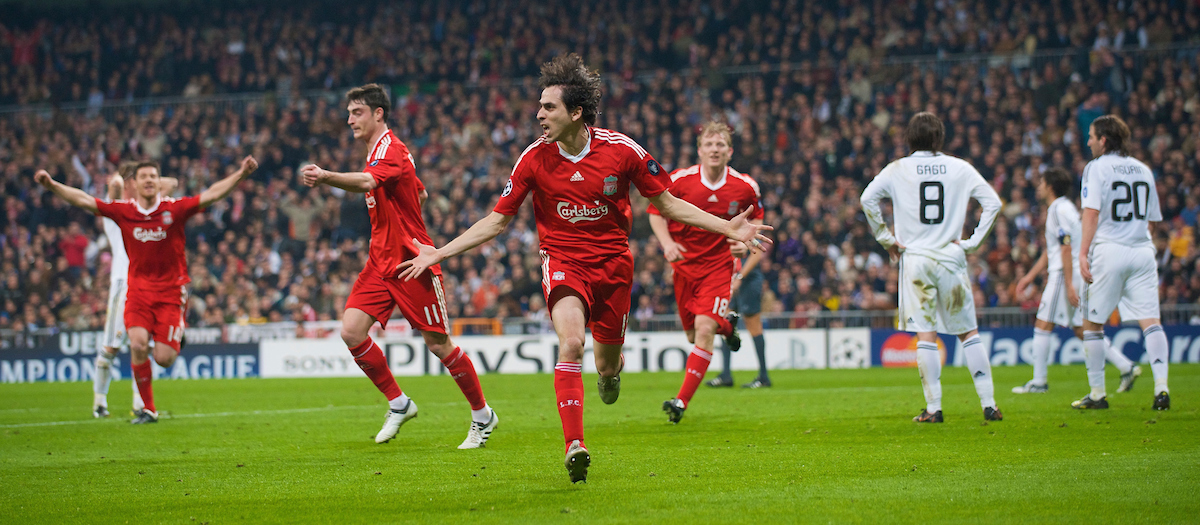 And it came to pass that I did go to Real Madrid, and The Reds did win there in that fucking big mad famous Bernabeu. With a headed goal by Yossi Benayoun. And I got home safely, and in good time to be by Michaela's side for the impeccably scheduled birth of our fourth child. And we did call him Rafael. After Rafa Benitez. Because, why wouldn't you? And, in the end, it felt like a bigger victory than the gods could ever contrive or imagine.
It was a victory for being me and my idiosyncratic series of life choices. I neither expected, nor received, any thanks for these. But I rested safe in the knowledge that I'd played a selfish man's blinder.
And here I am again. In 2018. Nine years later. Liverpool back in the knockout phase. The last 16. And the pricks have put it on Valentine's day. Fair enough in a way. There's a kind of symmetry to it.
Jürgen Klopp doesn't have a choice. It's his job to jib Valentine's this year to take The Reds to Portugal for the first leg of this eagerly awaited tie. Klopp is much liked and respected by the majority of Liverpool fans, the manager in turn has became very fond of the supporters and the club. If Liverpool were to defy the odds this season and reach the Champions League final then mutual admiration would blossom into unequivocal romantic love.
Klopp was not tempted to rest any of his players in the run up to this season-defining clash, and will feel that a recent lower intensity of games and the adrenaline induced by the occasion will suffice for a lively and determined Liverpool to show up.
Porto are a big noise in their homeland but it will be our job to shatter their illusion. Obviously a draw would be a good first leg result, but a win is achievable and would probs be decisive in the context of the whole tie.
Selection wise, the manager will want to know from his medics if Joe Gomez and Jordan Henderson are fit enough to start, and if Adam Lallana can play an entire game without risking yet another injury.
My Valentine's will be happening on Tuesday, February 13 this year. We are all very much at peace with this in our house. Not least eight-year-old Rafa. He came into this world to a father prepared to put his duty to The Reds first, so he'll be buggered if he's letting his dad do Valentine's on the night of a major European Cup tie without him. This boy is blessed. He has come to know the greatest love of all.
Predicted 11: Karius; Alexander-Arnold, Matip, van Dijk, Robertson; Wijnaldum, Henderson, Milner; Salah, Firmino, Mane.
Kick off: Wednesday, 7.45pm
Referee: Daniele Orsato (Italy)
Odds: Porto 9-4, Draw 13-5, Liverpool 11-8
[wonderplugin_audio id="67″]
Recent Posts:
[rpfc_recent_posts_from_category meta="true"]
Pics: David Rawcliffe-Propaganda Photo
Like The Anfield Wrap on Facebook