HOPE. Heartbreak. Rinse. Repeat. Hope. Heartbreak. Rinse. Repeat. Hope. Heartbreak. Rinse. Repeat.
Ah, the life of a Liverpool fan. Just seven days ago we were all wondering just what this team could be capable of coming off the back of being the first side to beat Manchester City this season, and doing so in style.
None of us saw this coming though. Having gone 18 games unbeaten, defeats to two of the worst teams in the Premier League in the space of six days, losing a nine-month home unbeaten record, exiting the most winnable competition they were still in and possibly seeing the season crash land from its highest point post Man City.
Should it have really been a surprise? This time last year Liverpool lost to Swansea, then a week later were knocked out of the FA Cup by a Midlands team beginning with "W". In fact, it's now three seasons running that The Reds have been knocked out of the cup in the fourth round by a team beginning with "W". West Ham, Wolves and now West Brom. If they end up drawing Wycombe Wanderers next year then be afraid, be very afraid.
There's a natural pessimism that comes with being a football fan. I heard Man City fans saying after their Anfield defeat that they had "seen it coming", and that it was "typical City". This from fans of a team who had gone 30 league games unbeaten and largely been decimating everything in their path since August.
With Liverpool though, an air of pessimism feels far more justified, even more so following Saturday. After Roberto Firmino gave The Reds the lead with a delightful chip over Ben Foster, I hadn't even gotten the words "there's still a long way to go" out of my mouth before Jay Rodriguez slammed in the equaliser.
It is a character trait that has been synonymous with Liverpool for far too long. Since the peak-Rafa Benitez days really. A remarkable mental fragility that can kick in at precisely the wrong moments. There have been occasions, particularly this season, where you think they've learned, where they've shown mental strength to overcome opposition, but then sure enough they soon revert to type and go to panic stations as soon as an opponent starts to put a little bit of pressure on.
Liverpool have conceded eight goals from their last 10 shots faced on target. They have faced 23 shots on target since the start of the Arsenal game last month, and conceded 13 goals. At the other end, it has taken them 23 shots on target to score just eight, and 74 shots overall. If you're going to allow the majority of shots on your goal to go in, you have to be near faultless at the other end as well.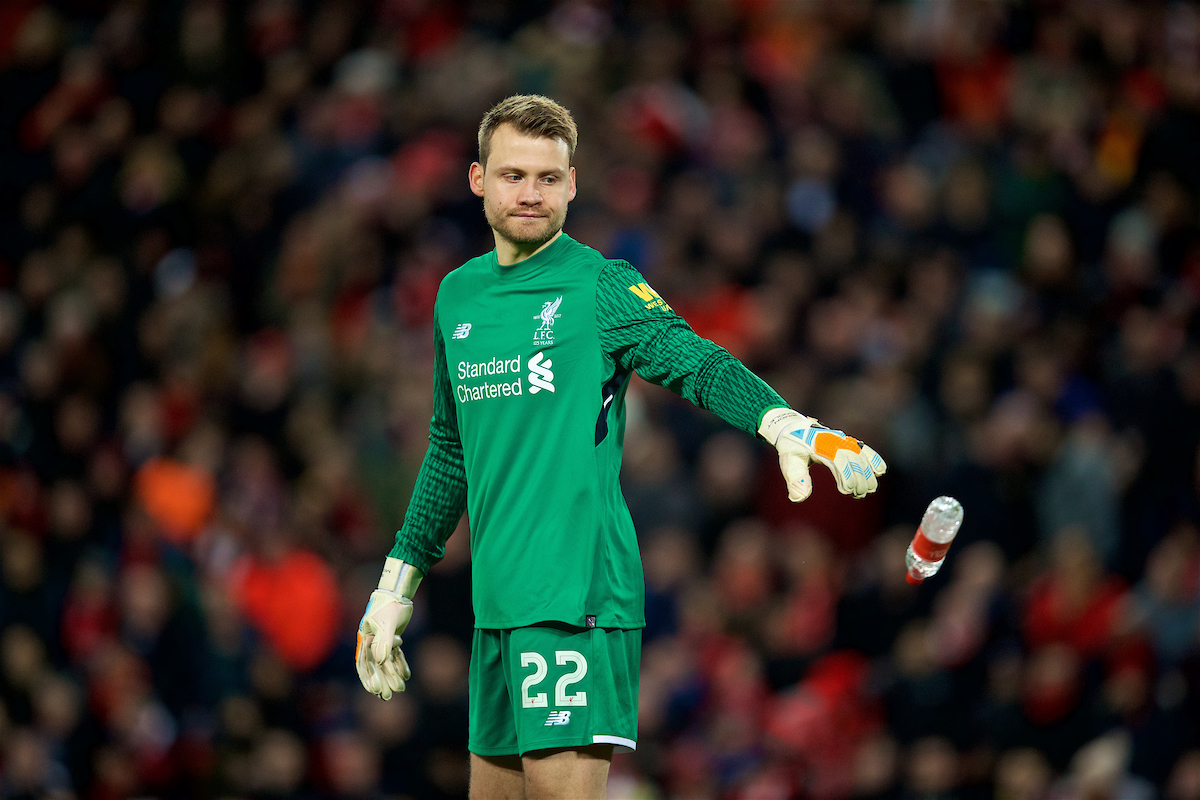 We all know that Liverpool need a new goalkeeper, so I won't bother getting into that debate again, but does the rest of the team really stand a chance when that percentage of shots are ending up in the net? To compare, Manchester United have faced 18 shots on target in their last six games, and not conceded a single goal. Roma 'keeper and apparent Reds target Alisson Becker made eight saves in the first half against Sampdoria on Sunday. That's more than Loris Karius and Simon Mignolet have made between them in the last six games.
Even when VAR is doing its best to keep you in the game, gifting goals and missing penalties is self inflicting this pain. Football is incredibly hard to be good at, and make no mistake, this Liverpool team is very good at football. They just have an annoying tendency to take something difficult, and make it even harder.
Jürgen Klopp wanted to turn doubters into believers (in fact that sounds like a good idea for a book), but given everything that's happened since last Monday night is it any wonder that doubters still exist?
When you lose to the bottom team in the league a week after beating the best, then suggest that you don't feel the need to sign any new players to replace the outgoing one who had helped to score 20 goals in the first half of the season, then lose the best opportunity to win a trophy and not even having the decency to go out to a particularly good team, then some can be forgiven for having several doubts.
If you don't want people to doubt, then don't give them reasons to.
I am still of the belief that Klopp can ultimately be successful at Anfield, but choosing not to buy in the next few days when each of the other top six rivals have either done or are at least trying to will only increase the pressure on him and the team to have a near faultless end to the campaign. There are of course no guarantees that a new player would hit the ground running and make a difference, but is it not worth a roll of the dice when so much is still on the line THIS season?
The signing of Virgil van Dijk of course was most welcome, but was also a deal that should really have been completed last summer and by many accounts would have been had it not been for "Blackpool-gate". To then lose Philippe Coutinho and not bring in anyone even as a short-term replacement only serves to increase fans' anxiety. There are other players in the squad who can "step in", but none with anywhere close to the productivity of the Brazilian. Perhaps the hope was that van Dijk would help shore up the defence so the goals missing when Coutinho left wouldn't matter as much, but evidently the impact of the Dutchman will not be immediate.
I've heard some of the excuses. "It's a difficult time to buy". "Nobody sells their best players in January". "The manager will not compromise on his first choices". All valid in their own ways, but then also not in others.
For one reason or another, big players are moving in this window. We have sold Coutinho, Arsenal have sold Alexis Sanchez (to a rival no less) and it looks like Borussia Dortmund are set to sell their star striker to The Gunners.
Pierre-Emerick Aubameyang is actually one I'm confused Liverpool haven't been in for. Yes, I know Firmino has been largely excellent this season, and that the Gabon international hasn't exactly behaved immaculately recently in trying to force his move, but then neither did Coutinho and we'd have kept him. In fact neither did van Dijk in the summer.
With Daniel Sturridge apparently close to leaving on loan, Firmino is the only other striker at the club who has scored a Premier League goal in the last two years, and has been picked ahead of all others in nearly every game this season, which suggests that the manager doesn't have all that much faith in his other options at the moment. In fact he's rotating goalkeepers more than he's rotating strikers, so to bring in an established forward he's worked with before seems to make sense on paper.
Dom Solanke looks like he could be great in a couple of years, but doesn't offer Liverpool enough right now, and to learn from a top-quality player in a similar mould like Aubameyang could be more beneficial to him than making another 20 appearances without scoring.
"Auba" is a world-class striker who has scored nearly 100 goals at Dortmund in the last two and a half seasons, including 21 goals in 24 games this campaign. Given how ineffective the midfield three is in games like the last two, and with Joel Matip and van Dijk willing to head upfield with the ball anyway, would it be the worst thing to ask Firmino to play the deeper role he played so successfully in Germany behind someone like Aubameyang? Then there's also the fact that signing him would stop Arsenal from doing so.
Klopp knows the individual better than any of us do, so if he doesn't fancy him you'd assume there's a good reason why. I just can't think of one good enough to deny replacing the goals we've lost in Coutinho at a crucial point of the season.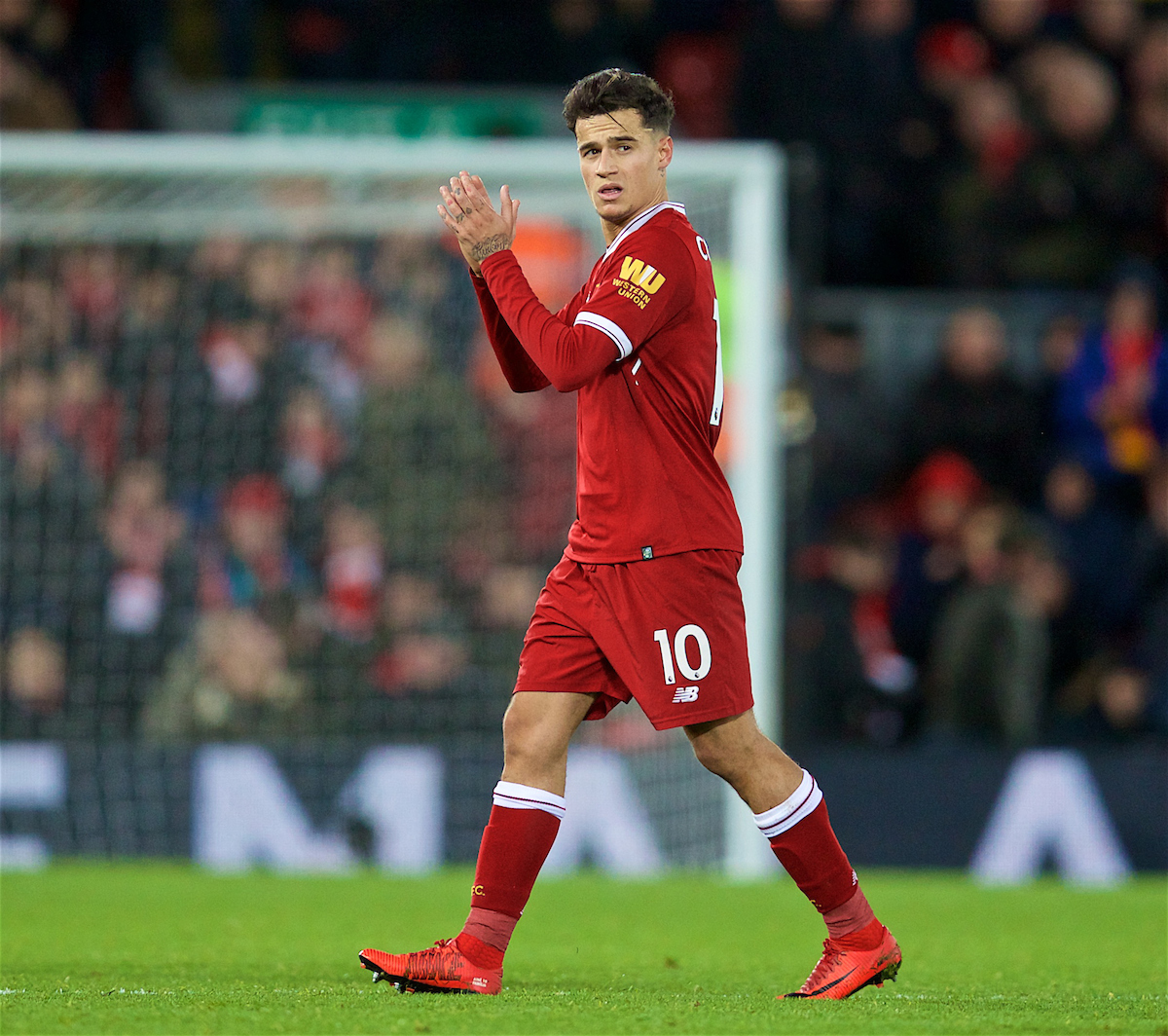 As for Klopp being willing to wait until the summer to get his first choices, in theory that's absolutely fine. It's the kind of attitude that saw him wait for van Dijk instead of panic buying someone like Jonny Evans in the summer. Then again, the manager has admitted that the man who bagged his 25th goal of the season on Saturday, Mo Salah, was not someone he was completely sold on initially. This was a player who the scouts had to persuade Klopp to buy, which is why I'm not sure whether this is just Klopp's call. You have to question why the scouting team hasn't identified suitable players for this window and done their trick again of convincing Klopp to make a move. After the success of Salah you'd struggle to imagine that the German would say "Nein" to them.
Hope is the only thing that keeps us coming back to this wacky sport, and we'll be doing the same thing on Tuesday when The Reds head to Huddersfield. Hoping that Liverpool can right some of the wrongs of the past week and get back to looking sensational and collecting three points.
We can't panic. We've been wounded twice in a week, but there's still a lot of things that can be achieved this season if these silly bastards can screw their heads on and get back to winning ways.
Two defeats does not a crisis make, but that was also true after losses to Swansea and Wolves this time last year. It was subsequent losses at Hull and Leicester and elimination from the League Cup semi final that plunged the knife in.
Vanquish Huddersfield, Tottenham, Southampton and Porto and get this season back on track, lads.
There's 106 miles to Chicago, we've got a full tank of gas, half a pack of cigarettes, its dark, and we're wearing sunglasses. Hit it.
And yes, I'm fully aware of the irony of using a quote from The Blues Brothers to talk about The Reds, so don't bother pointing that out.
Hope. Heartbreak. Rinse. Repeat. Please break the cycle soon, Liverpool. We're getting a little sick of having to make excuses.
Recent Posts:
[rpfc_recent_posts_from_category meta="true"]
Pics: David Rawcliffe-Propaganda Photo
Like The Anfield Wrap on Facebook