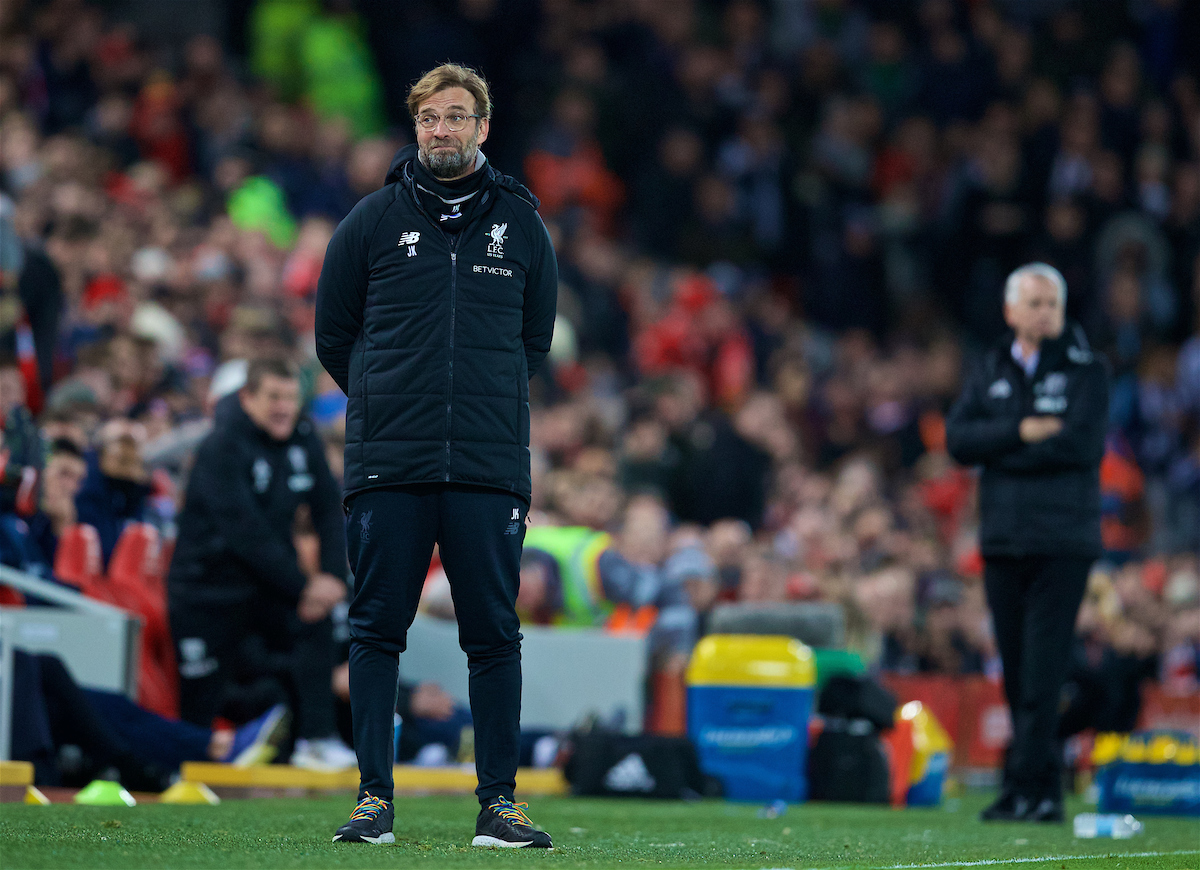 SATURDAY night comes creeping. Saturday night comes weeping and sore.
Something hits me more than anything else as I ambled out of Anfield tonight:
Liverpool have only progressed to the fifth round of the FA Cup four times since winning it in 2006.
Tonight is my nadir, my January 2016 v Wolves and Monday night v Swansea combined in one agonising encounter. It's my Coventry '98. Darren Huckerby legging Dom Matteo all around Anfield and selling a sobering truth to my 10-year-old liberated soul. It makes me feel old, long in the tooth, in an unwanted position of now mythicising six glorious trips to Cardiff spanning back not 20 years ago but feeling a whole lot longer.
If this Liverpool manager wants to tell me I need to enjoy life a bit more and "be cool" then I'm fine with that advice, I welcome it in fact, but I'd really love to lift a silver thing and be drenched in Cava every once in a while. Honestly, it would do wonders for my complexion in these harsh winters Jürgen, mate.
The harsh reality of all of this though is that there is a separation of fans who feel this gulf now, who constantly have to defend the antics of yesteryear without ever actually living and embodying the notion that this football club exists to win trophies. They need and deserve a body of evidence of their own to reference as much as anyone. They need to to be able bellow with belief that Liverpool FC are by far the greatest team the world has ever seen.
It feels like tonight was one which broke ground in many ways. It feels like we've all witnessed something tonight. The beginning of 7.45pm kick offs on a Saturday evening feels a lot like a thing to come. I loved it; enough time to weed out the daily weekend chores and still arrive in town with more than enough drink and and social time.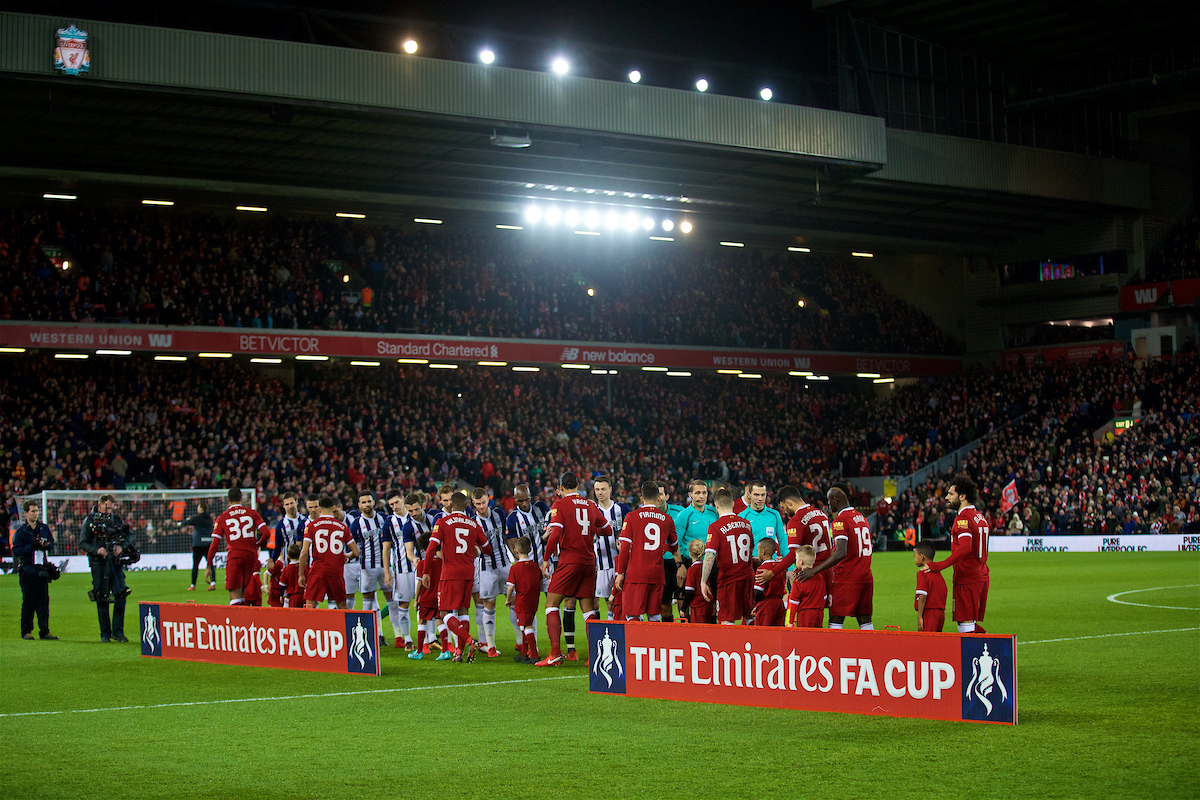 Add to that the hugely favourable first big controversy surrounding a VAR system which, ultimately, ensured the boys in red didn't go into the break 1-4 down and saw what felt like a game-changing opportunity to get back in the game through a Roberto Firmino penalty squandered.
VAR feels really bemired at present. It's in its teething phase, yet you feel it has too many grey areas. What is appealable and what isn't? The time taken out the game and who that ultimately advantages? The fact there was a measly four minutes added time after three goals, two substitutions and two potentially game-changing decisions feels hugely inconsistent.
Yet, in all of what felt like a somewhat innovative night in Anfield, the same old scripted home truths came home to roost.
This Liverpool side need to address an issue. For all that Swansea and tonight can be cast as just "one of them", the problem that remains is that neither opposition are crawling off the pitch. Neither back four are having to be carried to the team coach. Onlooking neutrals aren't looking at that 90 minutes knowing they've witnessed something completely freakish and highly unlikely to happen again.
This is my biggest worry. I want this Liverpool side to be serious. To hold true all of the notions that this type of thing doesn't happen twice on the bounce, yet when you look around tonight there is nothing to alleviate this in any form.
Liverpool go from hungry and tenacious to rash and ill-considered within a millisecond. There is not enough grace given to the likes of Trent Alexander-Arnold who has an off night but walks off without one arm around his shoulder throughout the whole game.
It feels like these Reds need some kind of break glass in games like this from the first whistle. Yes, being able to concentrate and hold onto an advantage helps, but if we're going to be mad, then be the absolute maddest version of yourself without having two players in Gini Wijnaldum and Emre Can seemingly ghosting in and out of possession and sitting 10 yards in front of two centre backs who have all the ball they ever want and need in a game of football.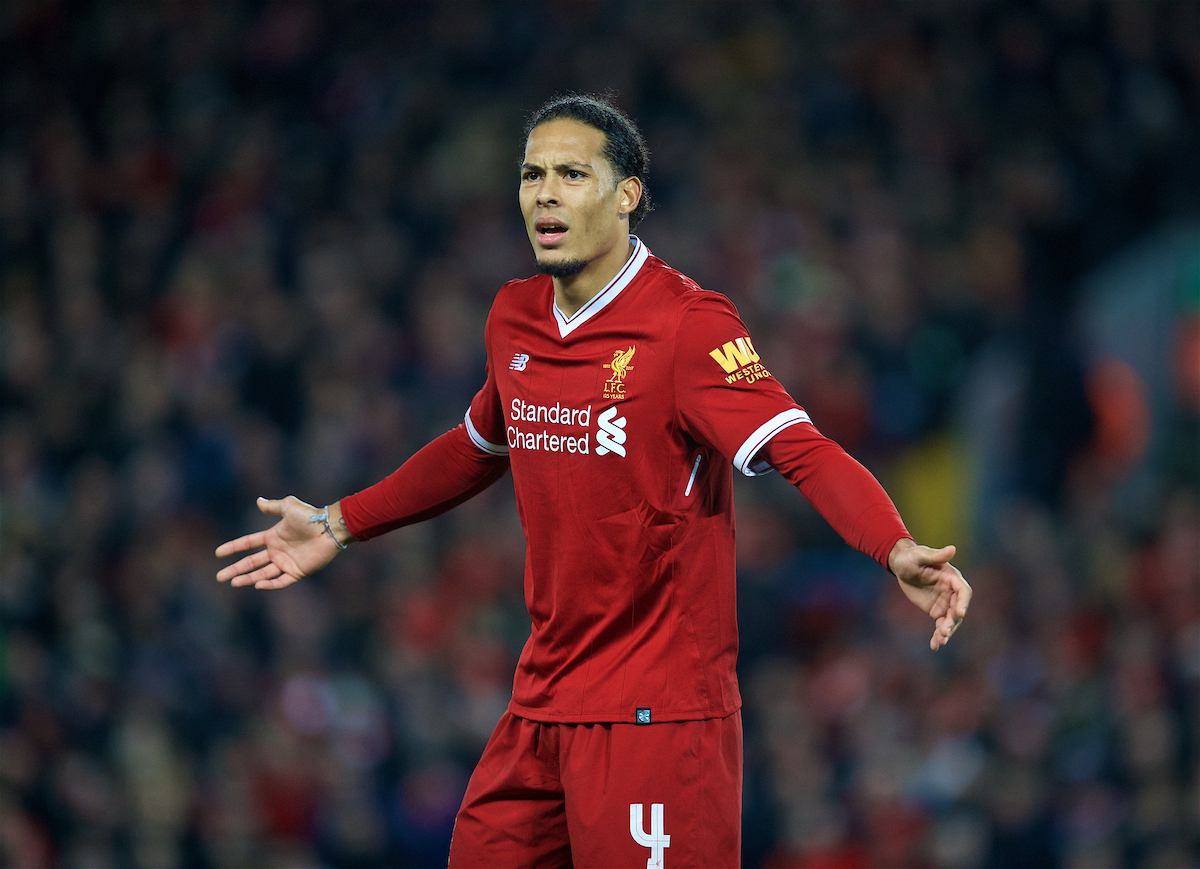 Liverpool rally in the second half without ever really battening down the hatches. The substitutions from Jürgen Klopp emphasised the first-half midfield shortcomings, with the introduction of a more diamond-shaped system with Jordan Henderson at the base providing more structure.
Yet Liverpool couldn't disengage from basically acting as crossing practice for Ben Foster in a game where you feel that no one who passed the ball in red asked a question. Nobody put the ball in a place where they thought their teammate should be, instead giving them something akin to saying "see what you can do with that".
This side need to get back to trusting each other. They need to rid themselves of this rigidity they've adopted in the past week. This isn't about players leaving or coming in, it's not an argument of solid versus liberated, it's about doing what needs to be done against the opposition in front of you at any one time. It's not as black and white as it's being made out, this side need to get back to believing they're better than the team currently running away with this league, and they need to do it quickly.
West Brom love Anfield, we seem to be the place that makes Alan Pardew able to live out all of his braggadocio, with all the discomfort and vexation that comes with it. Gareth Barry is able to resemble Andres Iniesta's second coming. They fucking love this place, and we do nothing to make them hate it.
We get the chance to bounce back in three day's time. These games now look increasingly complex and devoid of the concept of setback. These lads need to remember how and why they should be winning games of football again. They're more then good enough to ensure another trophy-less season can meet the minimum required target for us to invest for another year.
This hurt doesn't go away. With each year that passes the need to see the name of Liverpool Football Club married with the term "winners" yearns evermore. We need to feel this as part of our DNA, it's what makes us what we are, it's what makes us pedigreed victors and generally brilliant people.
We've all witnessed something tonight. Saturday night's alright with me, but these Reds currently aren't. Sort it out fast.
#TAWPlayer
Liverpool 2 West Bromwich Albion 3: The Post Match Show@johngibbonsblog @PaulSenior1 @C_Hannan7 @steve_graves https://t.co/pB3aC6o8qf pic.twitter.com/TgJHa1jqGG

— The Anfield Wrap (@TheAnfieldWrap) 27 January 2018
Recent Posts:
[rpfc_recent_posts_from_category meta="true"]
Pics: David Rawcliffe-Propaganda Photo
Like The Anfield Wrap on Facebook