IN among the bluster of the story, perhaps the defining moment of an entire era was buried last week when Alex Teixeira gave an exclusive interview, detailing precisely why he wanted to leave Shakhtar Donetsk while wearing a polo shirt issued by the club that pays his wages.
He didn't bother serving up the usual platitudes for his preferred destination either, reasoning before anything else that Liverpool was attractive because: "So many great players have passed through there."
Teixeira would not be the first footballer to claim to the British media that the context of his comment disappeared in the translation somewhere, though he hasn't had to yet because the deal did not get completed.
He nevertheless offered an impression: one that disrobes the truth of how Liverpool is viewed by players from abroad, particularly those seeking elevation to the next stage.
https://www.youtube.com/watch?v=J2PivFLsNJ4
By loosely referencing "passing through", Teixeira was conceivably eyeing exit routes before he'd even passed through the doors of Anfield, adding weight to the theory that rather than being a destination like it once was, Liverpool is now a stepping-stone on the path. That's a consequence, certainly, of the sales sanctioned since 2011, coupled with the absence of success on the pitch — influenced largely by poor recruitment in response.
History has proven that Fernando Torres was sold at the right time, although the judgement then was based around the player's desire rather than an informed appraisal of his fall in standards.
Luis Suárez went in 2014 as he approached his peak years as a footballer and then Raheem Sterling departed last summer when he was still regarded merely as potential.
With that, Sterling became the first really young player with unquestionable talent to leave Liverpool because of his own wishes rather than the club's.
It is not too late to change the trend and send the wider mood spinning in a more positive direction.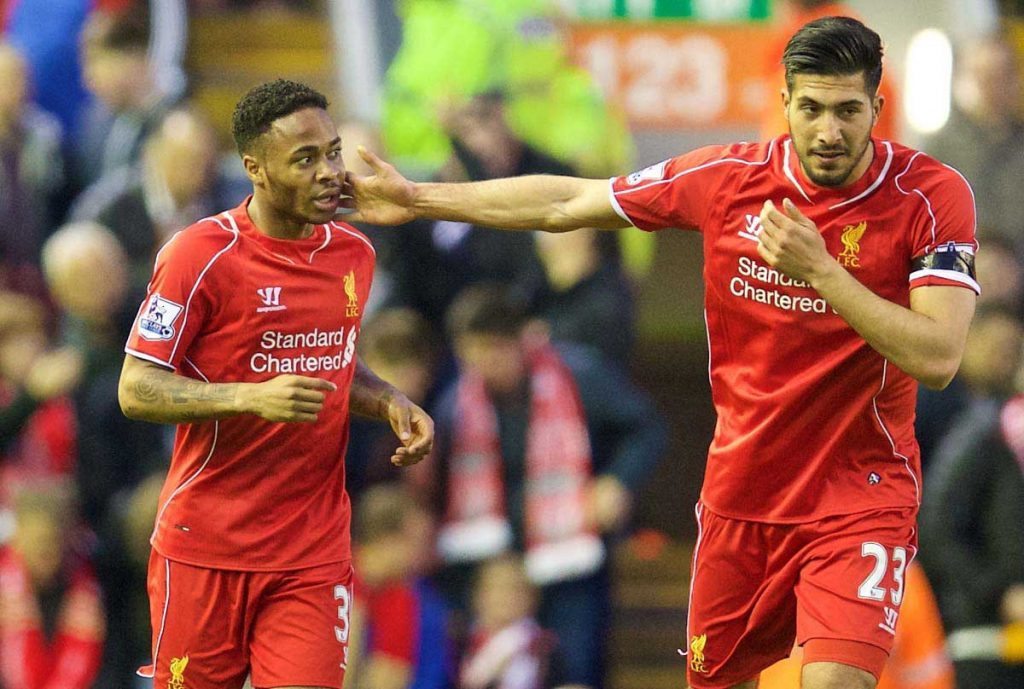 I spent some time recently with Gérard Houllier. There are parallels with the job that he faced in 1999 and the one Jürgen Klopp has to tackle right now, though for Klopp the challenge is even greater considering the lack of guidance and wisdom available to him.
In difficult times, Houllier leaned on Peter Robinson and Tom Saunders for the right advice. When Klopp looks above, he must surely see careerists and great survivors. If he can't, then Liverpool really are in trouble.
Houllier told me that the good modern managers are identified by their public image and I found this depressing until he detailed why.
Markus Babbel, Houllier explained, was in many ways his most crucial signing because he came from Bayern Munich at his peak when lots of other important European clubs wanted him too.
Babbel's recruitment said to rivals: Liverpool are serious again. It made other top players think about Liverpool as a last stop. "It also sent out a message to the fans," Houllier reasoned with force. "They began to trust me."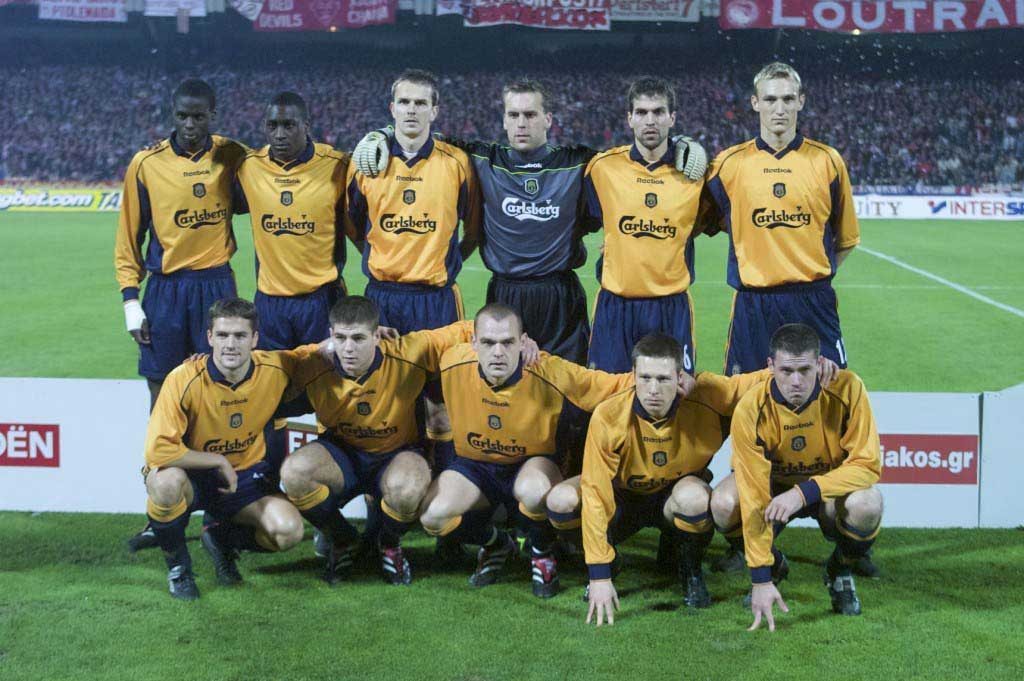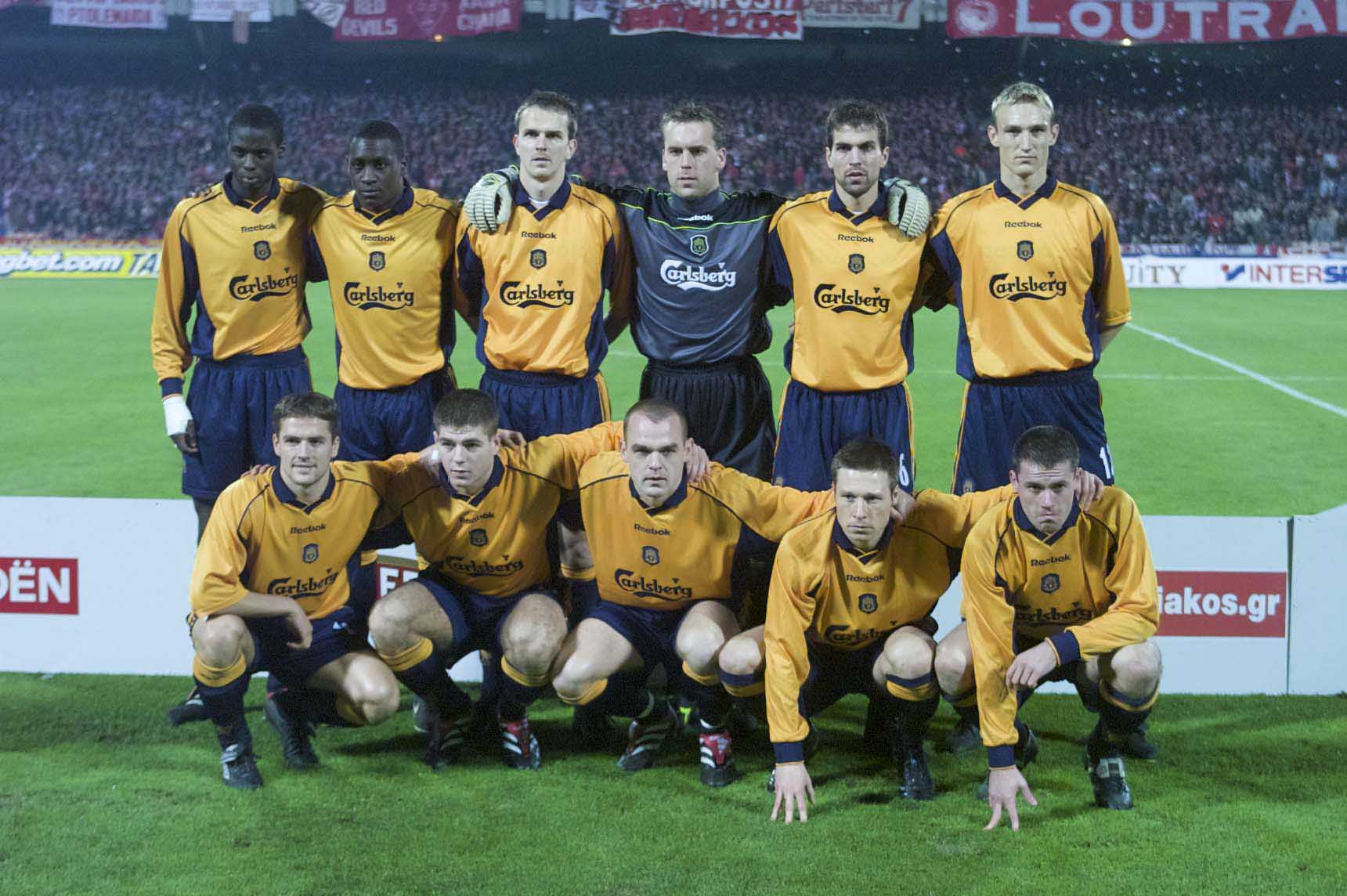 Liverpool supporters presently have to believe Klopp when he asks them to because a perception exists that no-one else can be trusted.
Fenway Sports Group have run Liverpool with greater financial responsibility than their predecessors, Tom Hicks and George Gillett, but that alone is not enough to release the bunting and direct an open-top bus trundling down Walton Breck Road, especially when, but for a few, their legacy-project — the expanded Main Stand — will send the cost of watching live matches at Anfield into a new stratosphere for the sake of a sum that would pay for Alberto Moreno's redundant right leg.
FSG would be entitled to argue against the suggestion that Bayern Munich charge £100 for a season ticket so Liverpool should do the same by pointing out it is also cheaper to watch Bayern on any given weekend than it is Tranmere Rovers in the Conference National.
Would sharper thinking transform Anfield to a happier social venue for fans, though, and therefore, a more productive workplace for home players?
The ticket announcement yesterday, indeed, only adds to the pressure on the players as a sense of entitlement on the terraces increases, thus also bringing Klopp's work into acute focus.
Klopp enthusiastically told FSG that he could work with the squad shaped last summer by Brendan Rodgers and the transfer committee having seen the names and judged them from afar. For FSG, this accord went some way to clinching his appointment.
And yet Klopp's insistence overlooked the fact introductions between himself and the players had not been made. Klopp did not know any of them personally so, at best, he was naïve to believe supposed skill sets on paper matched the character he needs.
At worst, Klopp's judgement was as misplaced as anyone else's. He speaks well of Roberto Firmino, who has scored a few nice goals in the last few months but the Brazilian gives up when it's not going for him.
It would not be a shame if the defence fielded at Leicester City last night was scrubbed out entirely, while the midfield lacks the dynamism or passing range to deliver the type of energetic and swift football Klopp is known for.
In attack, Liverpool are on course to score the lowest number of goals in a Premier League season.
In early 2016, this is Liverpool: a team made up of mid-table players in a mid-table position.
The signs are that the owners will trust Klopp in the summer to sort it out and plot Liverpool's recruitment strategy, a bit like they did with Kenny Dalglish before millions upon millions were supposedly wasted.
In replacing him with Brendan Rodgers, they moved away from individual accountability, using the departmental and middle-management model that exists at most big businesses.
Within that framework, FSG adopted the Arsenal concept of trading until the realisation dawned it was flawed because Arsenal's best remaining players grew tired of waiting, the pay-structure did not reflect performance to them and ultimately, it did not win trophies.
Liverpool used to be the trendsetters in English football but now they are dedicated followers of fashion. Only since Arsene Wenger turned to Mesut Özil, Alexis Sánchez and then Petr Čech, have the good times began to roll again.
Liverpool will be ambitious this summer — and it is fair to assume, though slightly speculative, arrivals will come from the German market, which Klopp is familiar with.
Maybe those in charge at Liverpool have realised a different path is necessary where short-term solutions are required, especially when a stadium needs to be filled.