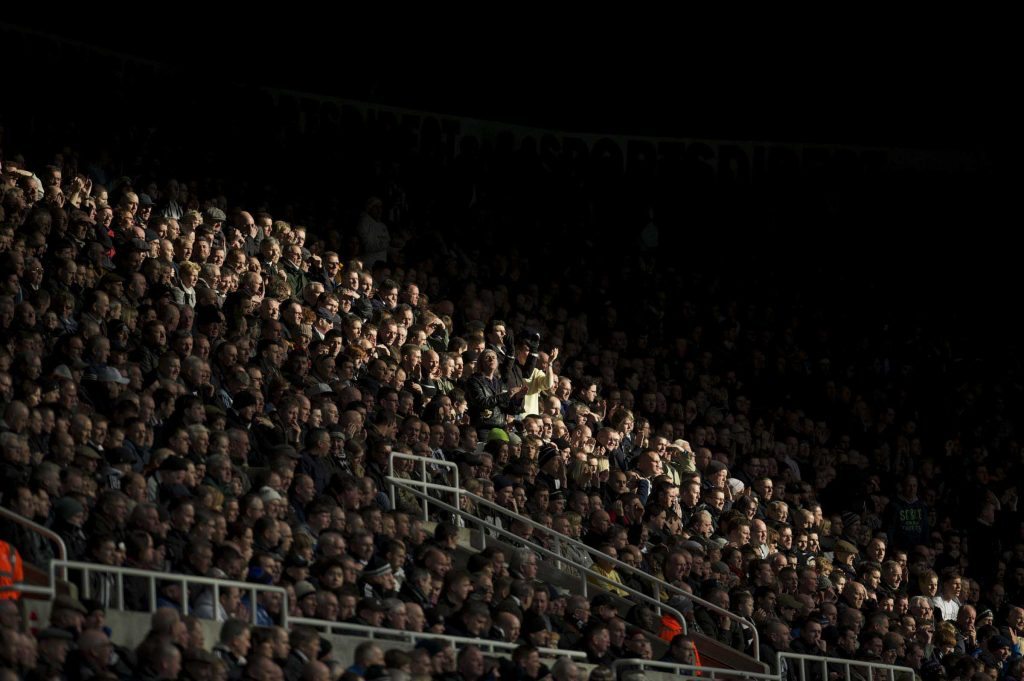 NEWCASTLE. Like a bizarro world Liverpool. Geordies. Like Scousers, and yet totally different. They're a lot nearer Scotland for a start. That changes things.
An old mate, a Merseysider born and bred, once worked among the North Easterners (actually he was in the jug with them). He fondly remembered the Geordie man as being "like a Jock, but with his head caved in". A vivid image and a harsh assessment. My own encounters with the Geordie race have only been very positive.
That the great seaports of Liverpool and Newcastle have much in common as cities and people has been lazily observed for decades now. Brothers in late 70s-early 80s destitution, sisters in 21st century remergences as vibrant and culturally-rich symbols of the North's renaissance.
Architecture that evidences 19th-century vintage eras, and accents tangential to those of commonly attributed to north of the midlands man and woman.
The football team parallels have also abounded. Newcastle fans are said to be passionate about their team in a manner only surpassed by Liverpool fans. They have a sense of destiny and entitlement that heaps pressure on generations of players and managers in a way perhaps only we match.
They're all about legendary strikers and crowds that are like a 12th man. All that kit and caboodle.
Outsiders might go a step beyond and observe that both clubs are joined at the hip in being delusional as to their place in the footballing cosmos. Newcastle United FC and Liverpool FC have known better days. That much is true.
Perhaps at that simplification though the similarities end. Liverpool are surely not the force they were from the early 60s until the advent of the 90s. But what a force that was. Thirteen league titles and four European Cups in that time made LFC the greatest club side in the history of the English game. Newcastle's jazz age wasn't quite so ritzy.
In the 50s, they won the FA Cup three times, but they haven't won a league title since 1927. Few are left alive to tell the tale of that crazy year.
READ: Terry McDermott – the Liverpool legend and former Newcastle No.2 on tomorrow's game
Sometime Dutchman Steve McClaren is the latest manager to have chanced what was a half-decent reputation post "wally with a brolly" on attempting to match Geordie expectations to their reality under the ownership of the correctly much maligned Mike Ashley.
Until this season, Ashley might have defended his reign by pointing to the fact that Newcastle have remained (more or less) a top-flight constant, something which previous generations of their fans were not able to take for granted.
McClaren's opening phase in charge with just two league wins in 14 may be about to change all that. Newcastle are on just 10 points and are firmly mired in the relegation cesspool, along with other brothers in under achievement in Aston Villa and Sunderland.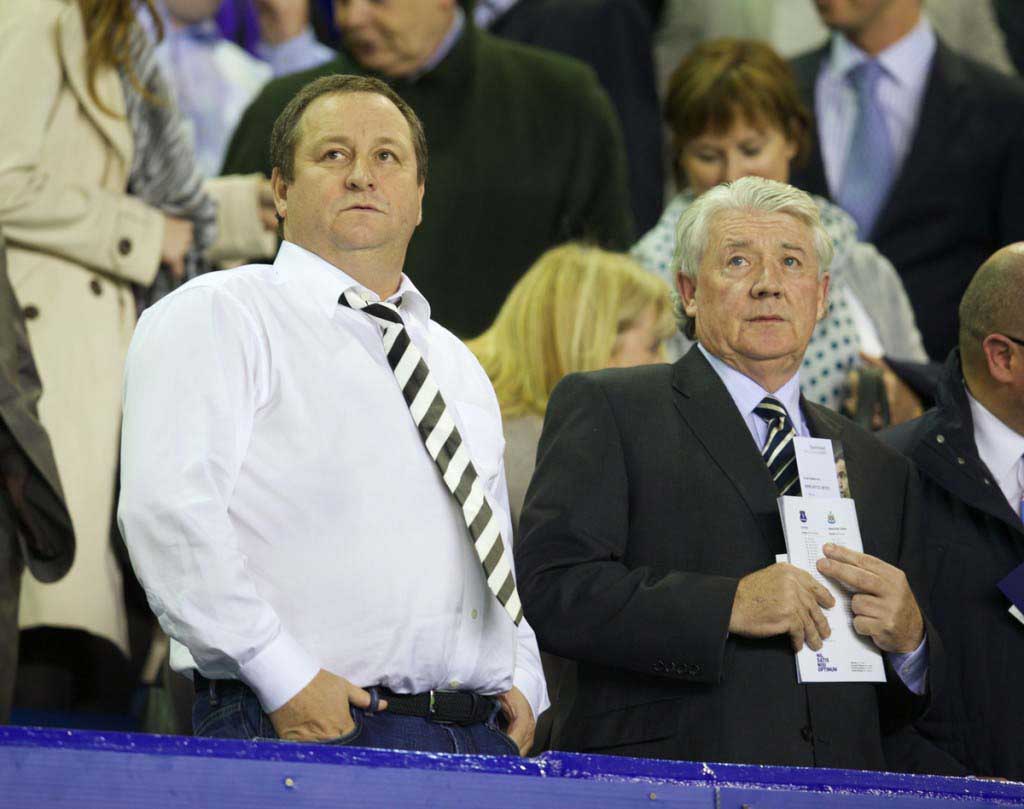 Ashley has much to think about before he tucks into his turkeys and extra portions of roasties this pending Crimbo.
With pressure mounting and bookies now making him second favourite to be the next Premier League gaffer sacked, McClaren seems to be hurtling towards that defining game. The one Liverpool have been privileged enough to be guests at before, the one that gets a Newcastle manager sacked.
A 5-1 chastening at Crystal Palace last week has set the scene. Liverpool look very tasty on the road, and Newcastle look like roadkill.
A good time then for the Reds to be making this sortie to Tyneside?
It will be said that a big proud club like Newcastle, with a big proud crowd behind them, with everything to motivate them, and everything to prove will be combative and resistant opponents. Others might note that they are in disarray, bereft of confidence, and have given up performing for their new manager.
Liverpool have had some supersonic wins at St James' Park in recent times and they've had some messy unsatisfactory days. Coming into this season's match up, Liverpool will surely take the mantel of overwhelming overdogs.
https://www.youtube.com/watch?v=pl7j0p2e9qo
Jürgen Klopp will have tossed and turned and wrestled all night with his pillow before arriving on a side and a shape for this one, but whatever team he offers up, it will be a better one on paper than Newcastle's.
Whatever the toll of Liverpool's run of four games in 11 days, the squad has the quantity and quality of personel to more than match McClaren's flounderers.
In his pre-Southampton press conference, Klopp spoke of his team picking process being akin to puzzle solving. He could probably guide a software developer into providing him with an auto team selector these days.
Criteria: games played in 'x' number of days; formation applicable to being home or away; rehabilitation of players returning from injury.
Christian Benteke is a case in point. A shoo-in (when fit) under Brendan Rodgers, he will have little idea as to whether or not he will make the starting cut.
With Daniel Sturridge being eased back from lengthy injury, big Ben should be the man in possession of any centre forward slots being offered about. Thing is, Klopp has shown an apitude for dispensing with such positional formalities when picking sides to compete away from Anfield.
Phil Coutinho is almost certain to miss out again with an itchy hamstring but we're in a place where that doesn't seem the mini disaster it might have been a month ago.
Lucas Leiva and James Milner in central-ish midfield have been rotated enough and are important enough to all but take for granted that they will start against Newcastle. Midweek understated star Joe Allen will have advanced his claims , while all in the middle of the park will be nervously looking over their shoulders to the return of captain Jordan Henderson.
The manager may see this as the time to fully restart his best midfield player.
Roberto Firmino, so impressive at the Etihad, was left out against Southampton for a reason and will be confident of a starting berth.
The intriguing pieces of Jurgen's selection puzzle will be the roles earmarked for free scoring wunderkinds Divock Origi and Jordon Ibe. Kloppo might just go nuts and reward the Big Divvy with another start, or he might not even have him in the match-day squad at all.
Ibe will know for certain that he will be involved. Like Bobby Firmino, he was rested from the starting 11 in midweek and might see that as the best indication of a prime role at St James' Park.
Klopp will know that whatever reception committee the Geordies have planned that this is Liverpool's time. He will ask his team to retain their focus and to inflict the same level of energy assault on a fragile Newcastle team as they did upon the champions elect Manchester City and all over Southampton's sorry hide.
There can be none of the dumbing down to the opponents' level as we seem to be recurringly witnessing in the home games.
Liverpool need to harness the home team's misguided instincts to come out and actually try and win this football match and look to overrun them while they are still foolishly trying to run the other way.
We all know what a great Liverpool performance at St James' Park looks like. We've been treated to a fair few versions of it in the past decade.
We'll be there on Sunday afternoon, up in the gods, in the highest, steepest, away spec in the British Isles, looking out for one again. Looking down on Jürgen's creation. Drowning out the Blaydon Races, exhorting, cheering on wor lads, to keep this run going. To keep this red bandwagon rolling. To infinity and beyond.
Predicted team: Mignolet; Clyne, Skrtel, Lovren, Moreno; Lucas, Allen, Milner; Ibe, Firmino; Sturridge.
Injured: Coutinho (hamstring, 10 Dec), Flanagan (knee, 19 Dec), Sakho (knee, 26 Dec), Gomez, Ings (both knee, May).
Suspended: Can (one match).
Match details: Kick-off 4pm, Sunday, December 6. Home tickets still available. Live on Sky Sports 1.
Odds: Newcastle: 5-1, Liverpool: 3-5, Draw: 3-1.
Referee: Andre Marriner.
Last meeting: Premier League, April, 13, 2015: Liverpool 2 (Sterling 9, Allen 70) Newcastle United 0.
[rpfc_recent_posts_from_category meta="true"]
Pics: David Rawcliffe-Propaganda Photo/PA Images 
Like The Anfield Wrap on Facebook