WITH goal-hungry Liverpool heading to St James' Park to take on Newcastle on Sunday, The Anfield Wrap's GLENN PRICE spoke to TERRY McDERMOTT, the Kirkby-born midfielder who signed for the Reds from the Geordies in November 1974 and went on to win four League Championships, two League Cups, three European Cups and a UEFA Cup during a 329-game Anfield career. He later rejoined Newcastle as a player before enjoying two spells there as assistant manager.
The Anfield Wrap: Newcastle are having a tough time at the moment. What's your take on it?
Terry McDermott: It's heartbreaking for me. The two loves of my life, other than my family, are Liverpool and Newcastle United. They're a fantastic club and their fans are very passionate for football, exactly the same as Liverpudlians are. They love the club. When I go down to Anfield, I'm amazed at how passionate and knowledgeable they are. They understand what the game is about and so do Geordies. That's why they get so upset.
Over the years Liverpool have won trophies, so it's a little bit easier for them. But for Newcastle supporters who haven't won nothing for fifty-odd years, it's a bit more difficult. All they want to do, like when I was there in the 90s, is see entertaining football. We didn't win the league then, we should have, but we didn't.
But they didn't half get behind us because they knew we were doing the right things and playing football the right way and in way that they like watching.
Unfortunately, at the moment, that's not happening but let's just hope they can turn the corner because it'll be a long hard season if they don't.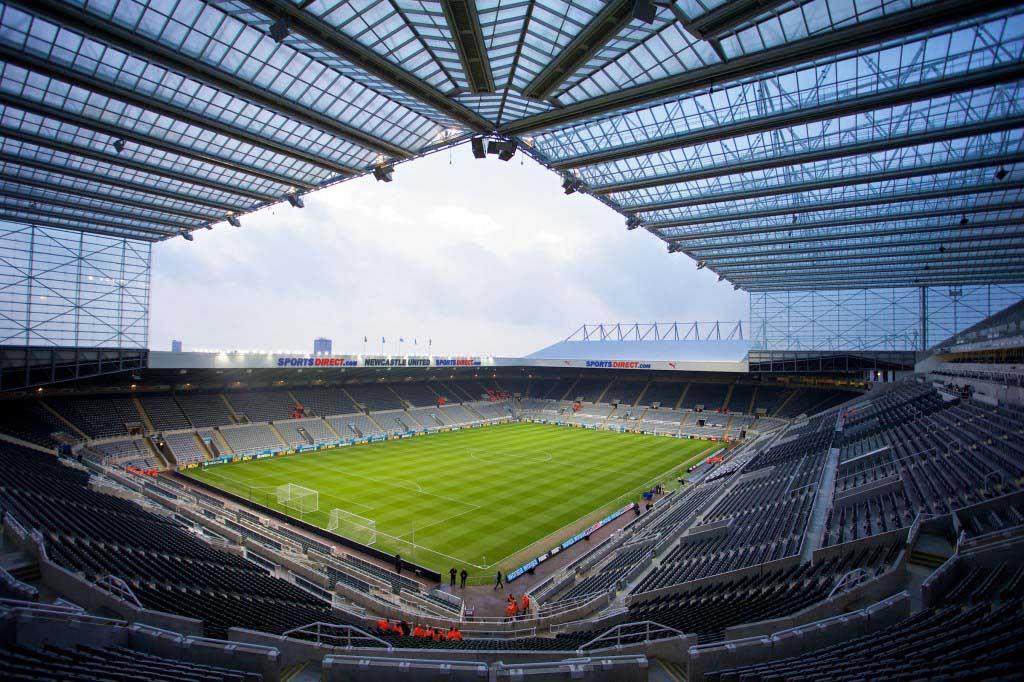 TAW: Geordies are very vocal in voicing their displeasure and the perception among the country is that they're seen as having unrealistic expectations. That's not the case is it?
TM: They want to win things. I think they're realistic enough to think they can win an FA or League Cup. That's just the same at every other club. The fans want to see them win something if they can, though it might not happen this year.
Also they want to see good football and passion on the football field. They'll get right behind the team and they're still right behind them now to be fair. They're frustrated and I understand why when they're getting beat 5-1 at Crystal Palace. That's not acceptable.
It's not acceptable for the manager, players and certainly not for the fans because they want to see good football and that's what you have to serve up at Newcastle. They are a massive club and you just want them to start competing by at least being halfway up the league and maybe going on to win a trophy.
I live in Newcastle and I go to their games now and then. The club don't deserve this but it (relegation) can happen. It happened a few years ago and they got straight back up. It might not be so easy next time if they go down.
It is sad but there's a long way to go and hopefully they can go out of the trouble that they're in.
TAW: They're currently 19th, two points away from safety. What's going wrong this season?
TM: Everyone has their own opinion. Some people can say that they've been unlucky with a few injuries. But they're second bottom in the league and it's because they deserve to be there. It's up to the players and the manager, who is a good manager and has proven that in the past.
They went to Manchester City away and if they got a second goal then they might have gone on to win that. They were 2-0 up against Chelsea having played superbly well in the first-half and then they capitulated in the second-half. They can do it but they've got to do it for 90 minutes.
I think they've got the players to climb out of trouble but they've got to start learning very quickly.
TAW: You're still involved at Liverpool now. Jürgen's Reds are quite good at the moment, aren't they?
TM: He's been like a breath of fresh air. Everyone has been saying that, but he is. You can tell that by the demeanour of all the players during the game. You can see that they're doing what they've been told on the pitch.
After the game, he comes on to the pitch and shakes everyone's hands and puts his arms around others. If someone needs to be told off I'm sure he'll do that in the dressing room. He's been great.
I never had a new manager come in when I was at Liverpool. I went in 1974 and Bob Paisley was manager. And then when I left in '82, Paisley was still the manager.
But with me being in the game all these years, of course new managers have a positive effect. When a new manager comes in, they've got to try and impress the players.
When you're at a big club like Liverpool, players don't want to leave a club like that because the only way is down. So when a new manager comes in, they give that extra 10 per cent. And with Jurgen and the way he is with people, he probably gets an extra 20 per cent out of some of them.
It can work in your favour but sometimes it doesn't when you go into a club where players are struggling with confidence and it's difficult to get them out of that rut. But when you've got a good manager, one of his jobs is to get the best out of individual players.
When you're low on confidence, there's nothing worse. I experienced it when I was at Liverpool and it was horrible because you're frightened of getting hold of the ball and you can hear the groans. It didn't happen often, but when it did I was cringing thinking, 'Christ, here we go again'.
I think they've got the right manager because you can see how he's lifting the players. I hear little stories when I go to Anfield from people who have talked to players and they're saying how good a guy he is and how professional he is.
If you've got that, then you've got a chance of winning things. Without a good dressing room, you don't win anything. All the signs are that Klopp has a good dressing room.
That's no dig at Brendan because he did a great job at Liverpool. It's not having a go at him, it's just saying that the atmosphere has changed at the club.
TAW: After those two memorable 4-3 games, which we'll touch on in a bit, can you have any positive memories of this fixture after that heartache?
TM: (Laughs) We actually beat Liverpool 2-0 in the League Cup I think when I was a coach. But I didn't get too much joy out of Liverpool. They're always good games though with goals in them though.
TAW: So those consecutive 4-3 losses when you were an assistant at Newcastle…
TM: The first one was the worst. That effectively stopped us winning the league. I think we lost the league by three or four points. Then we went to Blackburn and we were winning 1-0 in the 90th minute and they ended up scoring two in injury time to win it.
We then went to Forest and were one up before Ian Woan hit a worldie, he'd never scored one in his life like that before and it went right into the roof of the net. There's another two points. There's eight points that we threw away in the last few games of the season. But that Liverpool result was the most painful.
Then the year after when Kenny was in charge and we went 3-0 down thinking that's it's going to be a record score here. Then all of a sudden we got a goal and brought it back to 3-3. Then Liverpool scored at the exact same time as the year before to win it again.
It's uncanny. You couldn't write that. That'll probably never happen again.
https://www.youtube.com/watch?v=gwCDYc-r3iI
TAW: Any other memories from when you were involved and these sides met?
TM: The FA Cup in '74 (which Liverpool won 3-0) when I was playing for Newcastle and I think Liverpool signed me because of that. Obviously, I wanted to win it but if anyone would have to beat us in a final I would've wanted it to be Liverpool.
When I left Liverpool in 1982 to go to Newcastle, the last team I wanted to play in the FA Cup, and Kevin Keegan who was there then, was Liverpool and what happened in the draw? We drew Liverpool.
Kevin packed in after that (laughs). He was clean through on goal and I remember Mark Lawrenson caught him up and made a great tackle. KK actually said the week after the game that he was retiring.
That was a horrible thing. I think the game finished 4-0 and I didn't enjoy that at all.
TAW: You're at Anfield for every home game doing hospitality work, will you be at St James' Park on Sunday?
TM: I don't know. If I get an invite I might be tempted. I'm happy to watch it on telly, nonetheless, because you get replays and I can turn it over and watch the horse racing if it's not a good game! It'll be a difficult watch.
TAW: And finally, can I get a prediction for the game?
TM: You certainly can't because I don't know what I want! I've got a big affinity with both clubs and I actually dread it when they play each other. I'm going to sit on the fence and hope it's a great game and whoever plays the best wins. That's all I hope.
[rpfc_recent_posts_from_category meta="true"]
Pics: David Rawcliffe-Propaganda Photo/PA Images 
Like The Anfield Wrap on Facebook