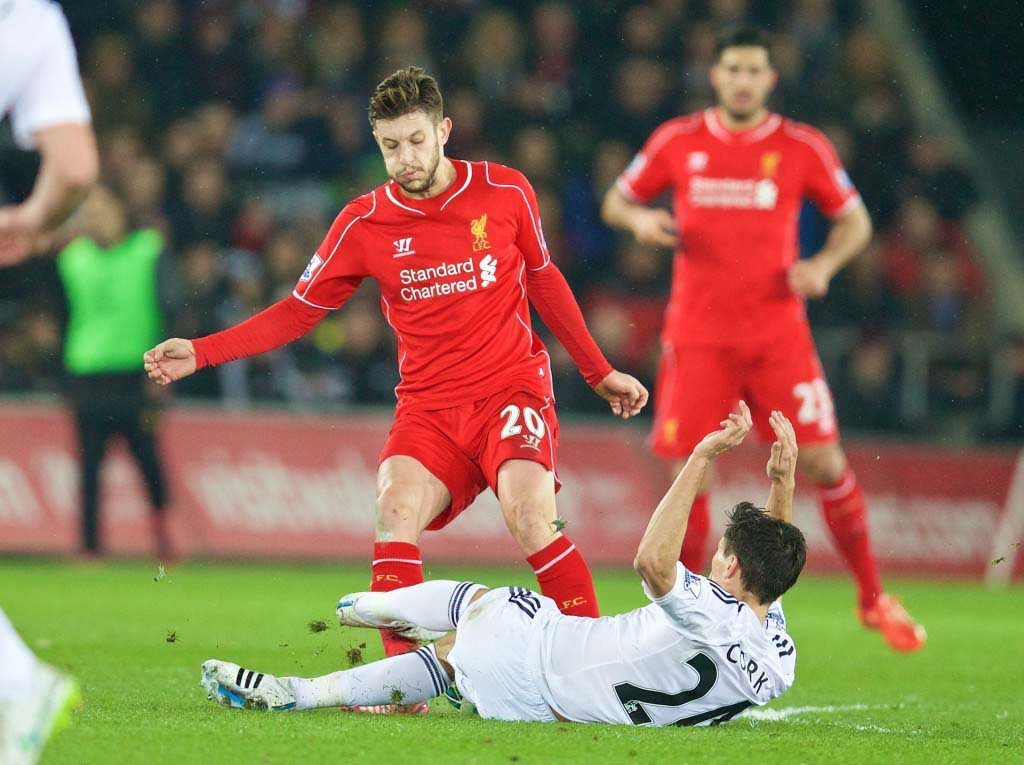 A FEW years ago I went to see a shrink about my fear of flying. It was becoming too big of a problem for me.
I wanted to take my wife to New York for a big anniversary, but the prospect of long-haul flights was keeping me reticent. I didn't like myself for feeling this way. Something had to give, so I sought professional help.
The chap tried to hypnotise me. It didn't really work, but he did get me to thinking about the impending experience more positively. Don't focus on the fear, focus on the good thing that the flight is facilitating. Some sort of new-age Jedi mind trick was afoot, but I didn't really care. I had my motivation and could book the trip.
The whole thing got me to reading more about phobias. The pros will tell you it's not the phobia itself (fear of flying, fear of pigeons…), it's more to do with some association related to the broader theme.
So, apparently, my fear of flying has much more to do with claustrophobia and a dread at the prospect of a total loss of control. This is when I realised I'd actually be happier if they let me fly the plane rather than the trained qualified guy. I'm that stupid. It was quite a relief to realise this.
I'm getting towards making a convoluted point about the football here. Bear with.
In the past some lads I went to games with would always state that they much preferred going to the aways than the home matches. Better atmosphere. More visceral. Manly. Other stuff, I can't recall, and wasn't convinced by.
I always preferred going to Anfield. Going to Anfield was going to church. Everything made sense to me at Anfield.
Having been through the mental mixer over my fear of flying, I got to thinking about what I had always loved so much about going to Anfield.
I mean, I really love my football club and I really really love watching them play at home, but there has to be one core reason for that adoration. One underlying factor that is keeping me addicted. My inverse phobia motivation, if you will.
My first recollections of Anfield (internally) were about the colours and the smells. The green and the red. The pies and the piss.
When the contrast was turned up by the floodlights for night games the old gaff was particularly mesmeric. I liked that at home there were lots of Liverpool fans at Anfield cheering us on. Fewer neg heads supporting other teams there to harsh my buzz. Better than being in an away ground.
Then there was the winning. The endless winning. Loved the winning. We win at Anfield more than we do away from it. Simple fact of life.
It wasn't just the winning though. I had to drill down further. I realised what it was. The whole reason I loved football, loved Liverpool FC. The buzz I was chasing. It was goals. Celebrating goals.
The anticipation. The moment your heart stops. Just for two beats. Then the explosion. The ridiculous urge to reach for the sky. The instinctive leap. The overwhelming loss of inhibition. The willingness to get jiggy with strangers.
Then the exhausted glowing slump back into your seat. Beaming. Grinning like when you've dropped a space cake about an hour ago and you've realised how funny your hands look. Uncontrolled mirth. Unrestrained joy. In its purest and most uncomplicated form.
I've been chasing this hit for nearly 40 years. It never wanes. Most other highs follow the laws of diminishing marginal returns. They don't improve with age. Celebrating goals never gets old. It's why I never want to die. Why I fear death (yeah, another phobia). Imagine all those Liverpool goals I'll miss.
The crux of the matter then. Do you know how many goals have Liverpool FC scored at Anfield this year? It's 13. In 11 games. It's not many, is it?
Moreover, when we do score the goals that win the football matches it's almost never by more than the odd one nowadays.
As we were rattling in the fourth against Manchester City last weekend, I was reacquainted with a high even greater than that of celebrating a Liverpool goal. It was celebrating a Liverpool goal that has definitely won us a football match.
That point-of-no-return goal is the greatest of all goals. The knowledge that the race is run, and that you've finally seen the fuckers off. The dragon slain.
https://www.youtube.com/watch?v=J7v7lMpUEvg
But we never win by more than a solitary goal at Anfield any more. Never. We beat Newcastle 2-0 in April, but come on. It didn't exactly herald a night of mardi gras-style celebrations. It has felt — for the longest time — as if we have lost Anfield.
Things are a bit different now, though. Different because we have a new leader and a new range of potential zeniths. Different because we have Klopp. Nine games in, and the Liverpool team of the Jürgen Klopp era already has a new image. A clear identity has emerged. This manager's 11 crosses white lines and we know exactly what we will be getting.
Sounds good. It might become good, but it isn't quite yet.
This new Liverpool outfit has one clear ID but it's comprised of two faces — the one that leaves the comforts of home behind, goes to stadiums the length and breadth of the land and stands tall.
The one that fights until its last breath is exhaled and will not leave until the foe is beaten to a pulp. No signs of life left.
Then there's the side we see at Anfield. A pale shadow. The Liverpool burdened and weighed down by 25 years of hurting. The one that treats all manner of mediocrity the same. The one that sinks to their level. The team that can't properly win home matches. The one that lost its last league home game to Crystal Palace.
Liverpool have won just four times in their last 10 league home fixtures at Anfield. Only one of the opponents faced in that time, Manchester United, is likely to trouble the league's top eight positions come the season end.
It is a wretched sequence. It has to cease. Making it stop will be the number one job on Klopp's 'to do' whiteboard. Win matches at home by two goals or more, it will say, in big red pen on virgin white melamine.
The reclaiming of Anfield should have been the easier of Klopp's primary two tasks  The other — going toe-to-toe with the best teams on their own patches — having been prematurely and very satisfactorily addressed.
We'd hoped that a bit of a wink and a grin and a bear hug from Kloppo would have been enough to turn shrinking violets into rampant Reds at home. We all thought that getting a grip of Anfield would be a relatively routine ask of a manager of Jürgen's powers.
It has visibly shocked the man himself just how deep rooted Liverpool's Anfield psychosis has become. In successive games he has been moved to comment on the palpable anxiety that ping-pongs back and forth between crowd and team.
Swansea then are cast in the role of the bucking buck thrown into the Anfield arena to feed the scarred and wounded lion. They should fancy their chances, even with a record of one win in 10 matches that has made manager Garry Monk the 1-4 favourite with bookies to be the next Premier League manager sacked.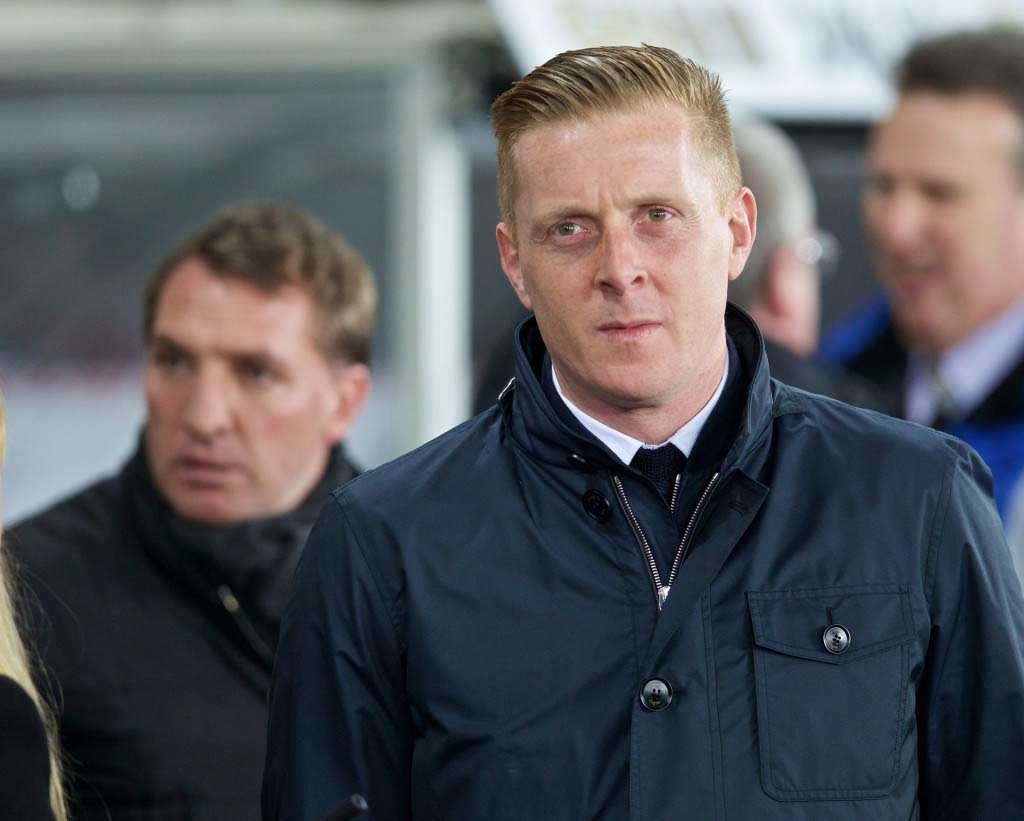 All our visitors these days should fancy it. While the away days model of Liverpool can seemingly take on all comers, the home alone version can simply not be trusted to turn up.
Liverpool teams going through Anfield crises need a real challenge, and the prospect of facing another compact and cautious opponent rarely suits. In recent years it took a Luis Suarez-inspired attack to make the visit of bus parking sides once again appear a ripe treat.
Is there then a tactical key to the door that will unlock goals at home?
It was noticeable in the Suarez era that Liverpool prospered most efficiently when there was a surfeit of attackers on the pitch at once. Not many sides could live with Suarez, Daniel Sturridge, Raheem Sterling and Philippe Coutinho all at once.
No accident then that the worst home performance of the 101 goal 2013-2014 season was a 1-0 reverse to Southampton. Leading the Liverpool attack that day? Iago Aspas and Victor Moses.
Let's hope that the secret to releasing Anfield does hinge on the availability of irresistible personnel. While Liverpool's record is abject over the course of their last 10 home games it should be noted that we have rarely been able to put more than a single goalscorer of note on the pitch at any one time during that sequence.
Tomorrow, we'd hope so see a procession involving the likes of Christian Benteke, Roberto Firmino, Coutinho, Jordon Ibe and Adam Lallana. All potent attacking players when the mood takes them.
Then there's the errant cherry on the cake in the form of Sturridge. If he's ready to join the party then anything is again possible.
Regardless, there has to come a point where we clamber out of this trough and give some chancers an old-fashioned Anfield hiding. It would be pleasingly symmetrical if it could be Swansea City — the last team to take a proper shoeing on our patch (despatched 4-1 nearly a year ago).
We need Anfield back, Jürgen. We need to feel like the Mighty Reds again. We need to stem the barbarian hordes and reclaim our citadel. Damn it, we need the fortress back.
And I need my fix.
Predicted team: Mignolet; Clyne, Skrtel, Lovren, Moreno; Allen, Milner, Can; Firmino, Lallana, Benteke.
Match details: Kick off 4.15pm, November 29, 2015.
Last match v Swansea: Premier League – March 16, 2015: Swansea City 0 Liverpool 1 (Jordan Henderson).
Odds: Liverpool 1-2, Draw 15-4, Swansea City 15-4.
Injured: Henderson (foot), Enrique (hamstring), Flanagan (knee), Sakho (knee), Gomez (knee), Ings (knee), Sturridge (foot).
Suspended: Lucas (one match).
Referee: Anthony Taylor.
[rpfc_recent_posts_from_category meta="true"]
Pics: David Rawcliffe-Propaganda Photo
Like The Anfield Wrap on Facebook