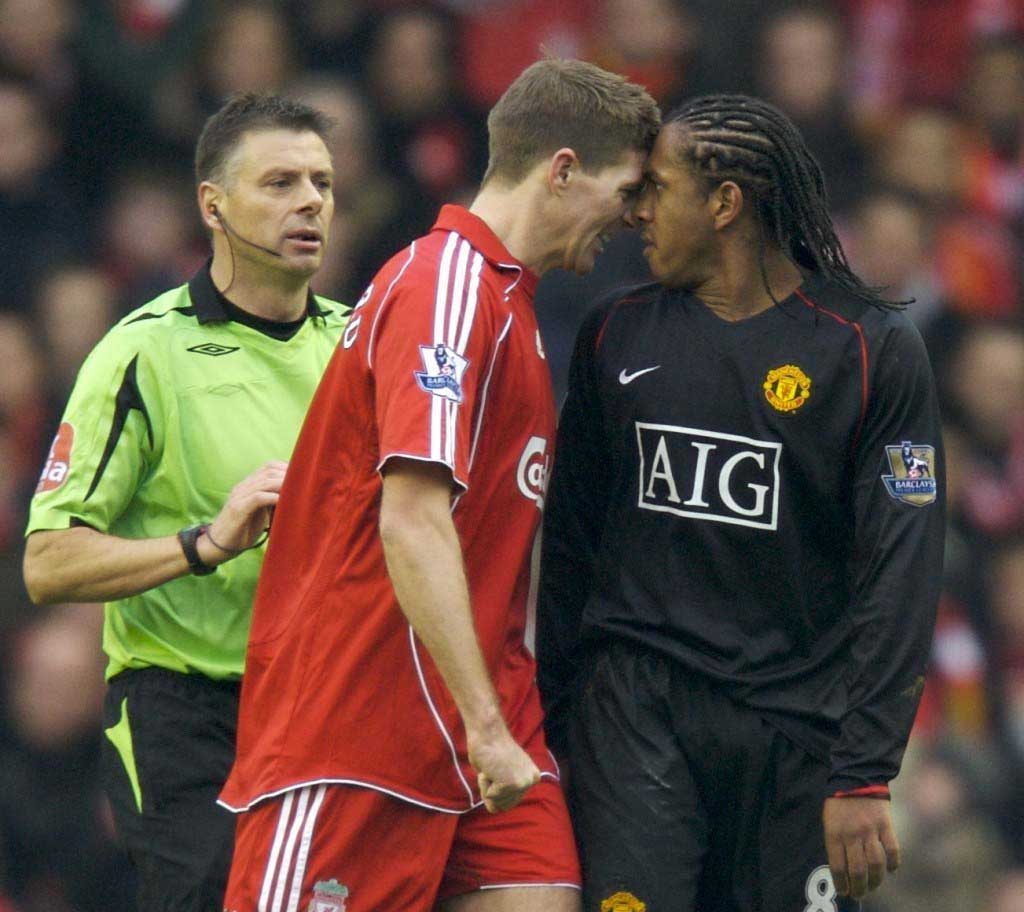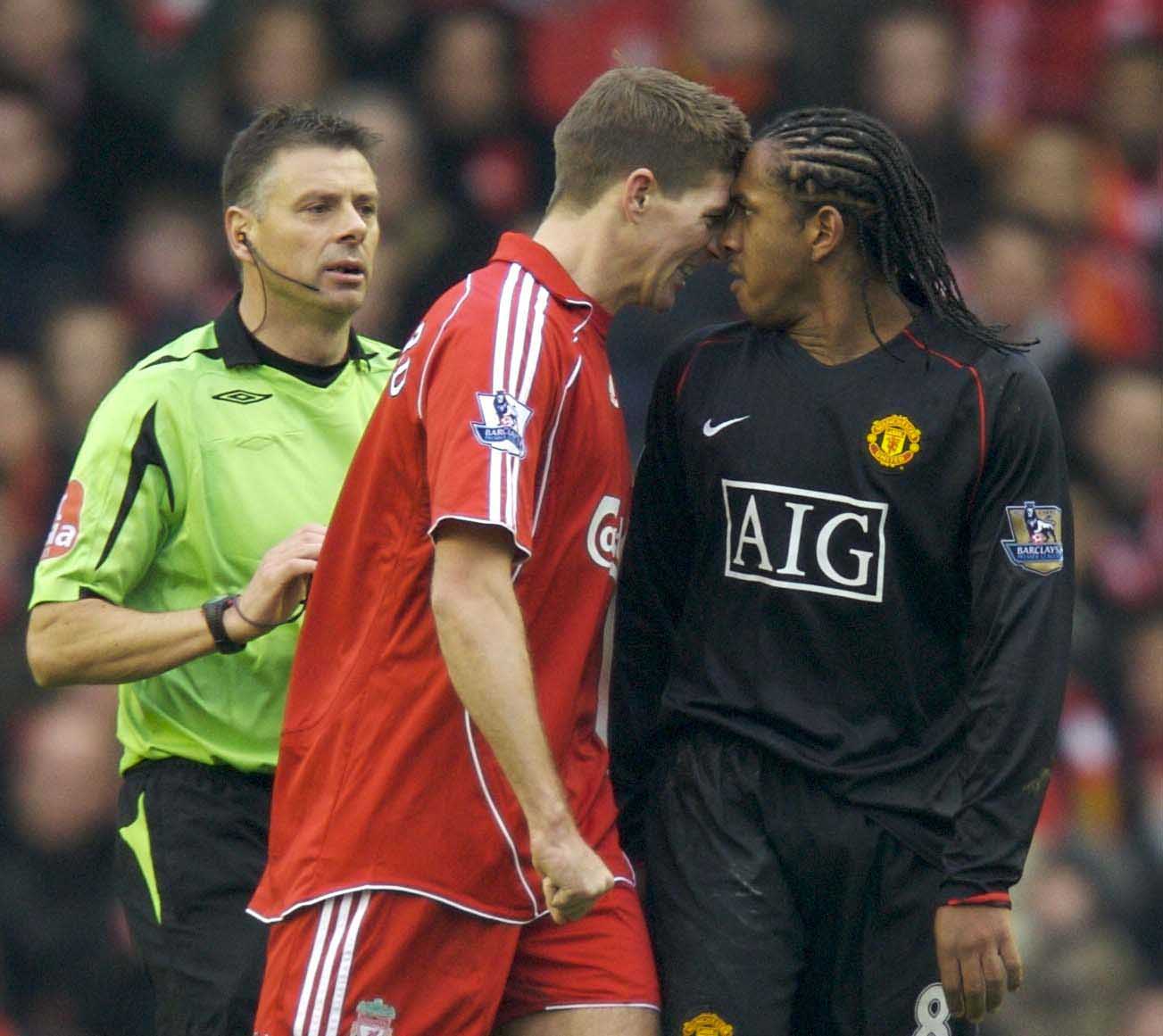 ARRIVING together wearing tattered boots and faded shorts, two talented siblings immediately draw the eye. They are sporting football shirts which are in complete contrast to the rest of their gear — crisp and clean, while also being in complete contrast with each other.
Sipho, 14, proudly wears a Manchester United kit, with Wayne Rooney's name on the back. His brother Simon, two years his junior, happily walks past with 'Gerrard' printed on his Liverpool top. I am at a grassroots programme in Cape Town, and after watching both boys escape the harsh realities of their underprivileged upbringing for 40 minutes (two halves of 20) with a phenomenal show of attacking football, I quiz them about their differing choice of club attire.
Sipho explains that there was a bulk donation of kits to the kids from a local amateur team, and he was desperate to score a United one. He pleaded and prayed for it. Simon had cried, no exaggeration, for Gerrard's. The shirts are used, oversized and out of date, but for the brothers and the other children that received them, it's an outlet to a better life.
The young pair are from Khayelitsha, an impoverished township, and they both dream of making it out — and making it through football. They both want to buy a "big house with more than one bathroom" to house their mum, two sisters and grandmother. They seem to agree on everything, except the subject of their support. Liverpool versus United. Us versus them.
Sipho and his classmates were taken to Newlands in 2008 through a social responsibility programme when Alex Ferguson and his men played in the Vodacom Challenge. It was his first close-up glimpse of an international team, and he was enchanted. Simon, a central midfielder, had been told by his first coach that he should study Gerrard. He did, and he fell in love. With the player and with the club. The football landscape in South Africa is as dominated by Liverpool and United as it is by Kaizer Chiefs and Orlando Pirates; it's those two and then everybody else.
My household is similarly split like Sipho and Simon's. Back in the day former Red Devils goalkeeper Gary Bailey held a coaching clinic at my father's school — completely against Apartheid South Africa's agenda — and my dad was sold. They became his team. My brothers followed his lead. I wanted to decide for myself; football was not going to be an arranged marriage. I watched Liverpool and they romanced me: it was a whole new world.
There is not a week that passes by without digs from either direction. At home, there is no question which is THE fixture of the season: us versus them, home and away.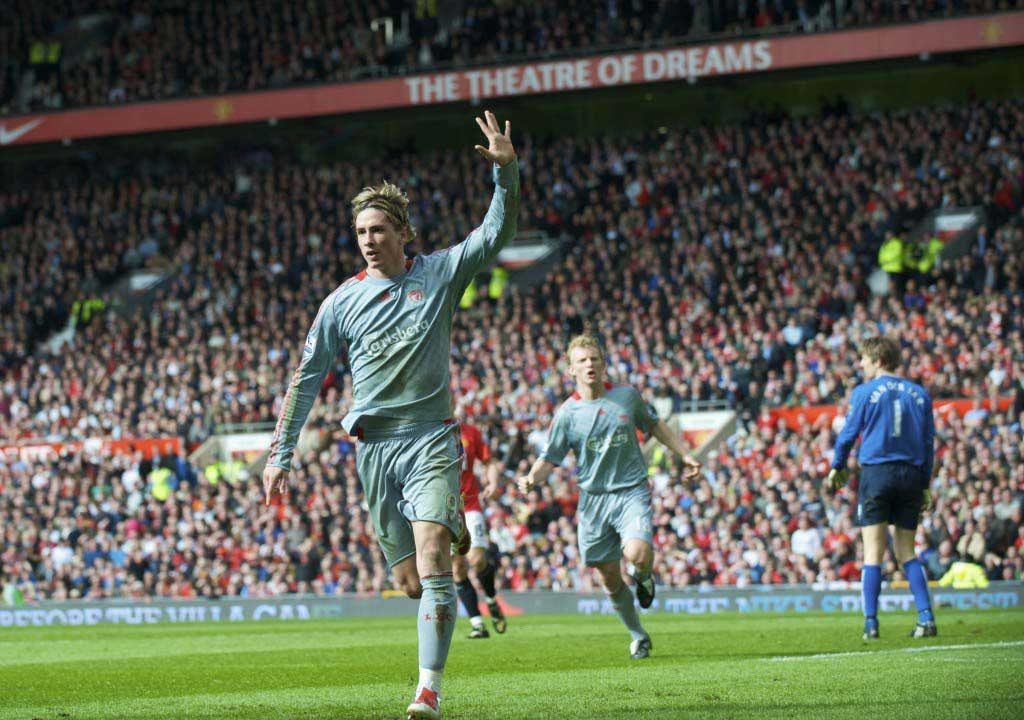 We are not alone. A Singaporean Red that I know has, in his own words, an arch nemesis. It is not the crank at work, nor a very annoying neighbour. It's simply a United fan as passionate as he is.
I have witnessed their verbal volleys on Twitter as well as their very creative (and largely vulgar) names for opposition players. Earlier this year, the Red spotted his rival at a nightclub, which was filled with Liverpool legends. He successfully asked one of them to get the 'imposter' thrown out on condition of his allegiance. It's us versus them.
In 2012, I visited Brazil with the South African national team for a friendly game. That September night, after a Hulk smash secured a 1-0 victory for the hosts, I chatted to three local journalists about a variety of topics before we dined on the Premier League. Again, it filtered down to Liverpool and Manchester United. It always seems to be about Liverpool and Manchester United.
I'm typing this on a SAA flight from Johannesburg to Munich. The magazine on board features a Ghanian tour guide in their kit. Two German lads sat behind me are discussing the weekend's/the month's/the year's/the season's big game as well as the merits of Emre Can and Bastian Schweinsteiger.
Us versus them is everywhere. It fills the atmosphere. It commands conversations. It's in every part of the world and it's every bit as encompassing as it's always been.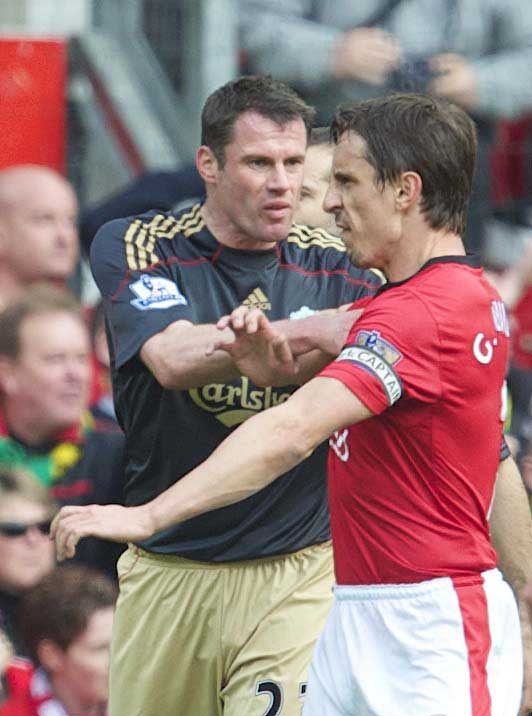 You'll read and hear plenty of opinions on why the fixture isn't the most prestigious in the English calendar anymore. On why City against Chelsea is more deserving of the title. File all that under 'Bullshit'.
Liverpool versus United is not some manufactured enmity. You feel the game in your bones, it heats your blood. It can drive you to throw your mobile phone at Rooney. It follows you long before kick off, it stays with you long afterwards. The hatred is thick, yet underneath it all, so is the respect. Enemies through success, friends through tragedy.
Liverpool versus United is not a by product of new money. It is historic, with beginnings beyond the pitch and emotions that still exist outside those white lines.
It is the rivalry that fuelled Ferguson. Robbie Fowler mentions the enemy on 26 pages in his autobiography. Lee Sharpe was spot on: "It's not just about two clubs, it's about two cities, two unbelievable histories."
Gerrard got bollocked by his dad for wearing a Bryan Robson top as a kid. "Liverpool has always been the biggest rival for me. It has always been the biggest test," maintains Ryan Giggs.
Regardless of what others say, it is the one that still is the one.
It's us versus them. And it always will be.
[rpfc_recent_posts_from_category meta="true"]
Pics: David Rawcliffe-Propaganda Photo
Like The Anfield Wrap on Facebook