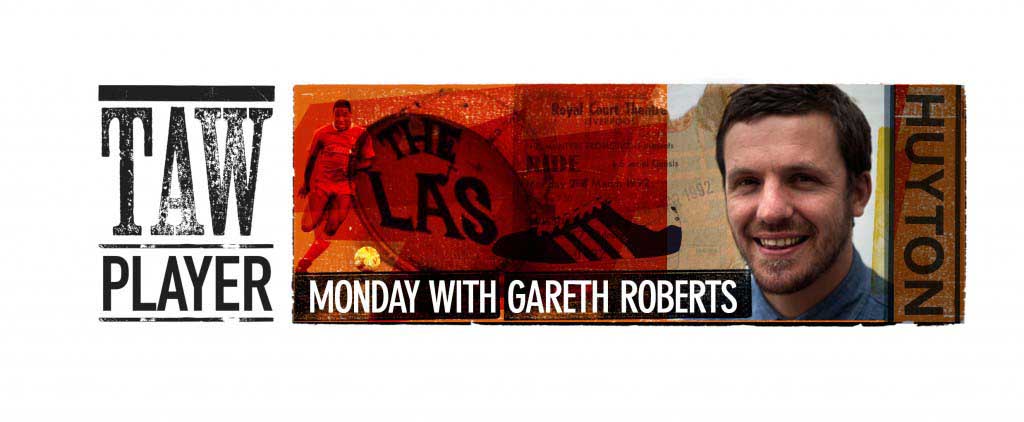 JUST when you thought Liverpool were going to come out swinging, they throw the towel in. Just when you thought the Reds were going to puff out their chests and swagger around the country taking on all comers, they cowered in the corner and let the East Enders gatecrash the house party.
The next two away from home in the league? Manchester United and Everton.
Losing the last league game before an international break, in that manner, to a team with that Anfield track record, was the worst possible scenario. It burst the new season bubble, pricking the hope and optimism that should be a pre-cursor to the kick-off of any new campaign.
It's also meant a prolonged period of nothing — a time when the Reds can't put things right by simply being better on the pitch — filled with criticism aplenty, from rentaquote Harry Redknapp's "bang average" jibe (hot on the heels of a prediction that Liverpool would challenge for the top four following the game at The Emirates) to Mark Lawrenson's claims that the Reds, just four games into the season, have been found out already and are 'a poor man's Arsenal'.
The remarks from Redknapp and Lawrenson, however much to draw a headline, getting fingers clicking and to ensure a repeat booking, are also the result of a dreadful last showing from Brendan Rodgers' side, one that resulted in just one shot on target.
It's a defeat that has left Liverpool with a negative goal difference, while the team's average of just 3.5 shots per game on target so far, less than half league leader Manchester City's 7.3, is also a worrying statistic that highlights the lack of attacking rhythm.
The wider football world is now pointing the finger. The manager's job is considered under threat by many despite the clear backing over the summer while the £32.5million striker Brendan Rodgers bought to bring goals to the table has been criticised for a "half performance" and hauled off at half-time for Belgium.
Many will feel a malevolent momentum building. If we're not already there in the eyes of those outside the Liverpool bubble, we're teetering on the brink of being "the crisis club". A manager with problems. A regime that backed him when maybe they should have sacked him. New players finding their way, old ones not sure of how they're being managed, no width, no goals….
Feels a bit depressing, doesn't it? So what now?
Those that enjoy Liverpool failing — Mancs, Evertonians, Daniel Taylor — will be looking at our fixture list with relish. Aways against Manchester United, Bordeaux, Everton, Spurs, Chelsea, Rubin Kazan and Manchester City between now and November? All the best.
And won't the United fans and Bluenoses love it if they can pile on the pressure in the next two away from home? As they should, to be fair.
The banter merchants will be preparing their memes, ready to pepper the internet with another cloud of crap about the Reds. Redknapp will be rolling his shoulders and cracking his knuckles in preparation for his latest Liverpool verbals as he jostles with the punditry pack in the extreme opinion race. We're going to get stuck into those Scousers, you can imagine them saying. Going to be fun, this. And it all starts on Saturday at 5.30pm.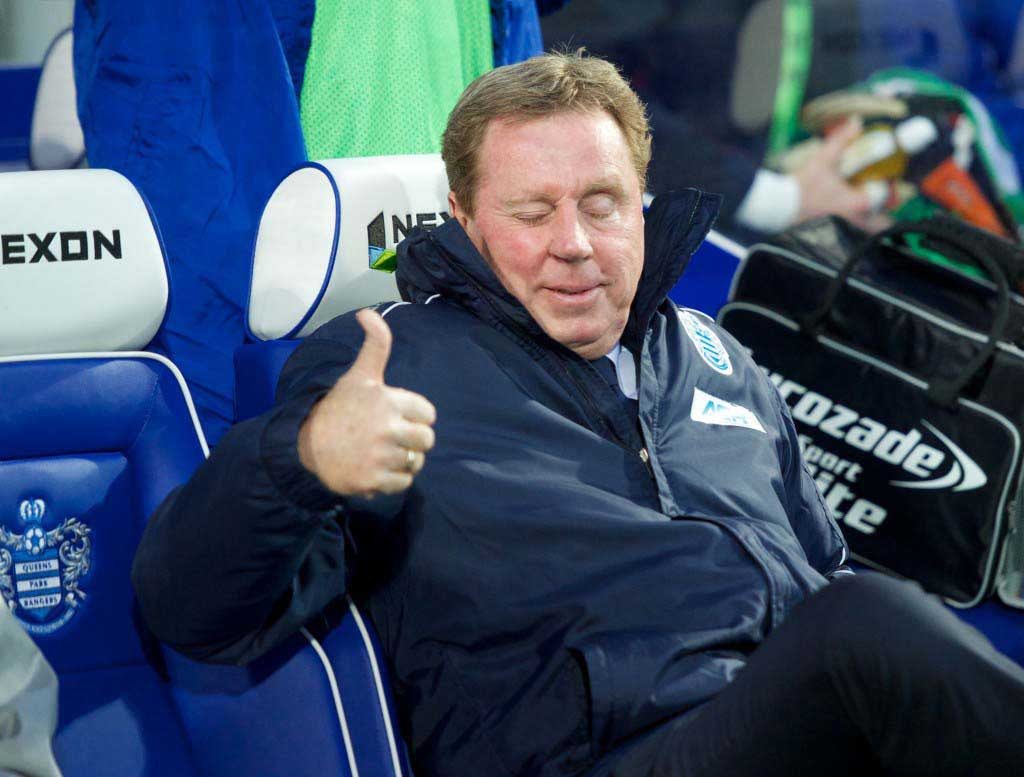 Let them think that. Because Manchester United away could be the perfect fixture for Liverpool. Old Trafford? A ground where Liverpool have won only five of their last 20, drawing one and losing 14? A ground where the Reds have won only one of their last six in the league?
Yes. Because no one expects a thing from Liverpool. Maybe they shouldn't. Everyone expects a Manchester United performance. And maybe they shouldn't.
It's undoubtedly a tough place to go. It has been for a long time. A tough place to go and a place Manchester United were unbeaten at for two years in the league until Danny Murphy's free kick won a match for Liverpool there in December 2000.
A tough place to go but a place where Murphy repeated the winning trick twice more with a breakaway chipped goal in the 85th minute in January 2002 and a penalty in 2004.
A place where we always seem to get beat yet a place where Fernando Torres, Steven Gerrard, Fabio Aurelio and Andrea Dossena took the piss 4-1, United's biggest league defeat in 17 years and one that saw Ferguson scurrying out the back way and refusing to face the cameras.
Then there's the 3-0. Gerrard, Gerrard, Suarez. And a missed penalty to boot. It feels like a lifetime ago. It's been 18 months, but 18 months of huge change. Of the team that started that day, Glen Johnson, Daniel Agger, Steven Gerrard, Raheem Sterling and Luis Suarez have left the club. Daniel Sturridge has suffered serious injuries. Jon Flanagan, too. More recently, Joe Allen and Jordan Henderson have been crocked. Both started that day.
Given Liverpool's last performance in the Premier League, all the players in, all the players out, the stories that have surrounded the club, the continued manager debate, and the fact that the last game featured home fans booing at half time and walking out before the end, no-one will give Liverpool a hope on Saturday. You can get odds of 3-1 on a Liverpool win. You can get 5-2 for the draw. It's a home banker — United have got it in the bag. They only have to turn up.
So there's your team-talk. Maybe all this suits. The pressure's off. There's the reason you put it in. There's the motivation to pull one out of nowhere. To do a Murphy. To dog a win. Everyone's written us off. Redknapp says we're "bang average". Benteke's international manager has made a show of him. Prove them wrong. Show some spirit. The fight that got the win at Stoke and the draw at Arsenal — let's see that.
Forget everything else, this should be a game that everyone connected with the club relishes. Push the siege mentality. Tell the players that this is the chance to shove the words back from whence they came. A chance to leave the travelling Reds who will out-sing the home support on the day ecstatic. And a chance to prove that West Ham was a bad day at the office rather than a signpost of a season of crisis.
https://www.youtube.com/watch?v=sFVvUqUdBq0
A tough place to go. But a place where Newcastle have already escaped with a point this season. A place where last season Swansea, Southampton and West Bromwich Albion emerged victorious and Chelsea and Arsenal claimed a point. And a place where the campaign that preceded that one saw West Brom, Everton, Newcastle, Spurs, Liverpool, Manchester City and Sunderland leave with three points and Chelsea, Southampton and Fulham claim one.
Liverpool aren't the only club a step away from crisis, nor are they only club taking stick in the media for a lack of goals. They aren't the only club where fans have doubts about the manager or pieces are being written regarding concerns over the home record. Today alone, the Telegraph is reporting that United have been branded "dull and functional" by Alan Shearer, who also criticised the club for a "baffling" transfer policy — another criticism aimed at Liverpool.
After 14 months in charge for Louis van Gaal, three transfer windows, 12 new signings, nearly 30 players gone and £258.7m spent, Shearer — for once — might have a point.
Rodgers remains second favourite to be the first Premier League managed sacked, according to the bookies, with Sunderland's Dick Advocaat leading the way. Many Liverpool fans aren't convinced in Rodgers' ability to get Liverpool punching again and await the day he is counted out. Maybe that is how it all ends. Between now and Christmas, we'll get a pretty good idea.
But wins can fix all that. Wins can change the story and transform the mood. And wins come no bigger in the league than one at Old Trafford.
[rpfc_recent_posts_from_category meta="true"]
Pics: David Rawcliffe-Propaganda Photo
Like The Anfield Wrap on Facebook